We offer a range of standard advert sizes in Wharf Life but are happy to accommodate campaigns of any size and shape, in any placement configuration including custom creative options.
Below are our technical specifications for the standard sizes for your consideration.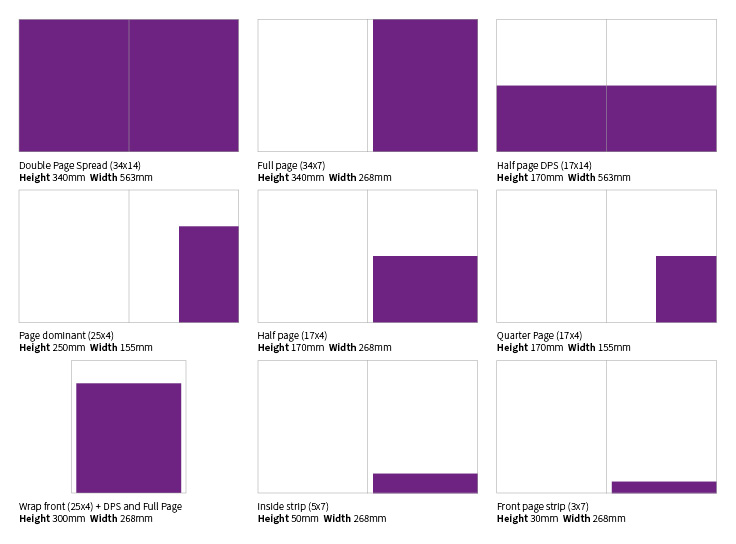 Adverts should be supplied as print-ready PDFs without crop marks or bleed.
You can find full details of our standard pricing structure here