Wharf Life is the only publication dedicated to Canary Wharf and the areas that surround it. It offers brands the opportunity to focus their reach on an engaged Canary Wharf and Docklands audience through the medium of print. 
Targeting the key demographic of affluent professionals in Canary Wharf, Wharf Life also reaches the local communities in the surrounding areas, such as Greenwich, Royal Docks, Stratford, Wapping and Deptford.
You can find our current advertising rates here
Here are some FAQ's for those thinking of advertising:
What is Wharf Life's circulation? 
We print and distribute 15,000 copies every fortnight.
Who do you reach? 
Our distribution network includes  24 pick-up points in Canary Wharf's shopping malls targeting the 120,000 professionals who work in the thriving business district. Wharf Life is also distributed in all of the luxury residential towers on the estate including One Park Drive and 10 Park Drive at Wood Wharf and rental properties managed by Vertus.
Beyond Canary Wharf we deliver to the concierge desks at more than 50 luxury residential developments across Docklands as well as operating distribution at London City Airport, Excel and other key east London locations.
Papers are available at three Thames Clippers piers for passengers on its river services as well as at bars, cafes, restaurants and libraries for the local community. 
This map shows the spread of our current distribution points.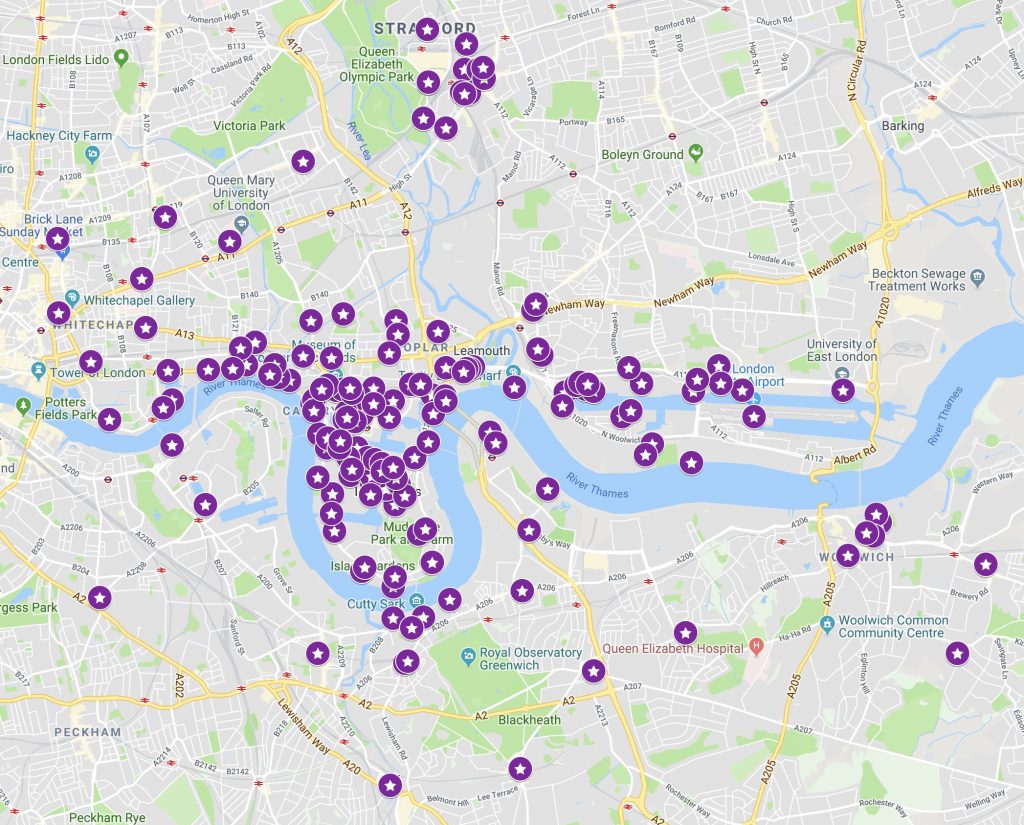 What sorts of businesses advertise with you?
We cater for all sorts of businesses big and small – you can see a list of some of the companies we've run campaigns for here.
What size advertisements do you offer?
You can see specs for our standard sizes here, but we can accommodate any size or position you want. 
How much does it cost to advertise?
Please see a detailed breakdown of our rates here.
Do you offer any other marketing services?
We include ad design as standard included in the cost of advertising with Wharf Life.
I want to run a marketing campaign but I'm not sure where to start…
You can also find our standard Bronze, Silver and Gold packages here, priced up and ready to go. If you have a different budget or length of campaign in mind, or for anything else, phone us for a chat.
Who do I contact?
You can contact our commercial director, Jess Maddison by emailing jess.maddison@wharf-life.com or by calling 07944 000 144.