Excel's CEO on the myriad benefits Crossrail brings both to the events venue and London as a whole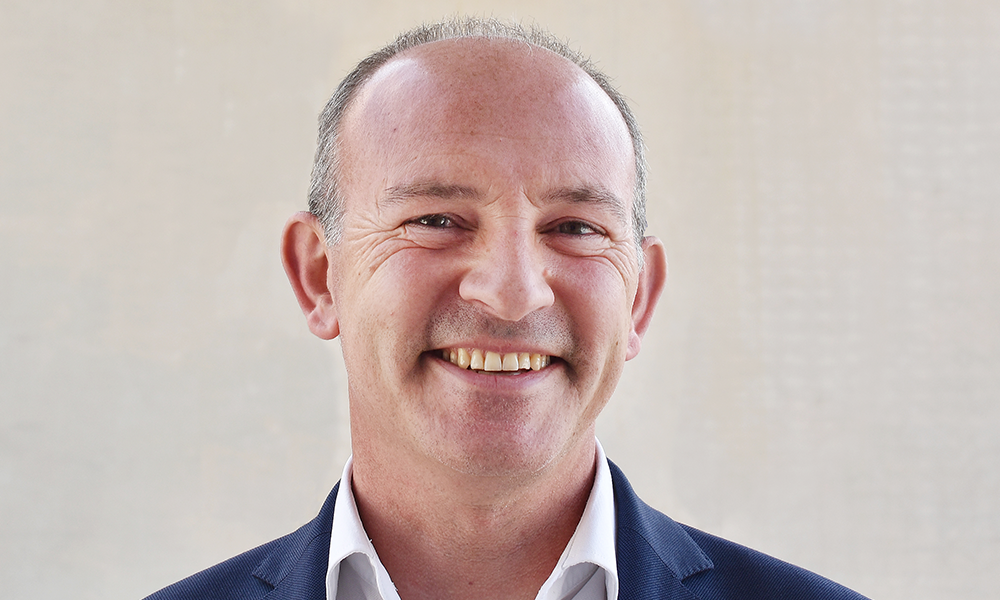 Subscribe to Wharf Life's weekly newsletter here
On my way to interview Excel CEO Jeremy Rees, I caught the DLR to Custom House. Despite it being mid-morning, it was packed.
Not quite rush hour, but filled with smartly dressed people, lanyards and passes hung round their necks.
The Royal Docks' vast events venue had 11 shows on last week and the infrastructure was showing signs of strain.
With the arrival of Crossrail, that may have been the last time I use the DLR to make that trip.
The Elizabeth Line's slick new service offers alternatives that make some routes on public transport completely redundant.
No longer will those in Canary Wharf trundle on little red robot trains through Blackwall, East India, Canning Town and Royal Victoria to get to Excel.
Something lost, but so much gained. Crossrail will have an enormous impact on London as a whole, but its launch – even in its current, limited form where it operates as three distinct railways – will especially be felt in east and south-east London.
Here prosperity has followed connection – the Jubilee line extension delivered the fillip necessary for Canary Wharf to flourish and Stratford to take off after the 2012 Olympics.
Now the purple thread of rapid rail will pull Abbey Wood, Thamesmead, Woolwich and the northern strip of the Royal Docks right into central London.
All will be connected to the Wharf as never before, knitting these areas together to bring change and opportunity, as space is distorted and journey times to west central London are cut dramatically.
This is the dawn of a new chapter and, perhaps, few are as well placed to ask what might be written in it as Jeremy Rees, given its myriad benefits to Excel's operation.
"Crossrail answers one of the very large questions in the capital, which is: 'How do you get from west London to east London with as little friction as possible in a comfortable environment, at a sensible price?" he said.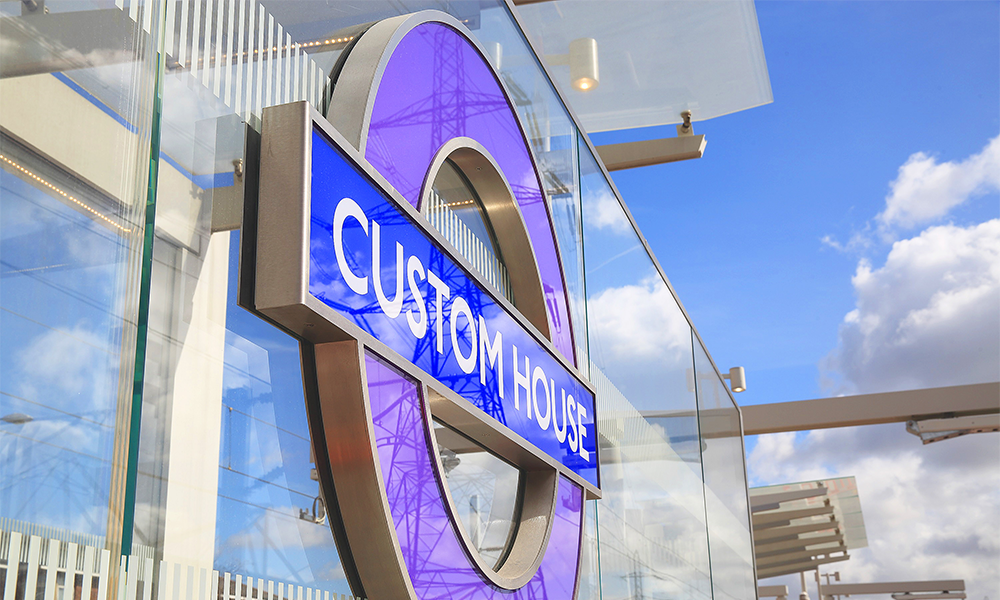 "From our customers' perspective, they're really excited about it, because while they've run successful events, exhibitions, conferences and corporate events, there was that element of friction.
"Much of our audience is international, largely flying in through Heathrow and the Elizabeth Line very dramatically reduces the time it takes to get to Excel.
"In the past, delegates will have paid for taxis that might have taken anything from two to three hours to get to the venue. When direct services begin, that will be cut to a little over 40 minutes.
"So, theoretically, that means people can spend that time trading, engaging and talking with their prospective customers at the venue.
"That's quite an interesting prospect – if you extrapolate the figures based on the million visitors who came to Excel in 2019, with 90% coming through Heathrow, that's 900,000 people spending an extra two hours here, which is 1.8million meeting hours.
"That's an awful lot of engagement with committed people who have come from abroad to attend an event."
It's tempting, when writing about Crossrail, to simply descend into stats. The line brings 68% more people within 45 minutes of Excel and a massive 9.2million to within two hours of the venue, for example.
Similar stories about other organisations will be written across London, of course. But equally important will be the psychological impact.
"A very large amount of decision making in the industry is based on an emotional response," said Jeremy. "Where there was travel friction that people may have worried about, that has been eliminated.
"This is why Crossrail is a truly exciting, amazing project. London was already an incredibly strong proposition relative to other top tier cities around the world and this opening really gives us an opportunity to shine a light on what we have to offer.
"People will be able to move very quickly and easily – suddenly Excel is Canary Wharf's exhibition and convention centre – it's a few minutes away, less than the time it takes to walk the length of the venue.
"If you think what that means, are we also now able to fulfil that role for Whitechapel, Tottenham Court Road, Farringdon, Liverpool Street and Paddington?
"I think it will drive a different type of audience for us too – people who are time-poor for whom popping across London used to be too much, but who can now make a one-hour trip to deliver a keynote presentation because it's only 10 or 15 minutes on the Elizabeth Line.
"We're expecting a boost in the seniority of visitors, and for people to stay at events longer.
"All of this adds yet another layer of value, demonstrably proving internationally that London is a great proposition, and that investment in infrastructure is really important.
"It's something the Mayor Of London has advocated for and pushed, and it's a huge credit to TfL for pushing this forward, as well as the Government for being supportive.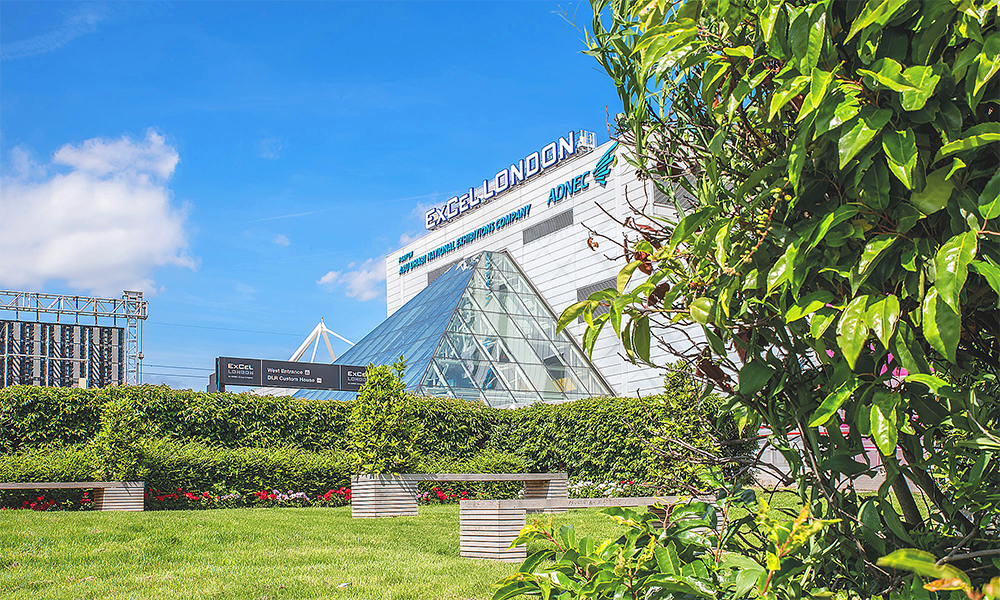 "The great challenge that London has is that it's in a very competitive marketplace internationally, and, in order to continue to thrive and not just survive, we need to continue to invest in our infrastructure, to enhance our product, to underline why we're a great place to live, engage, work, invest and base your business.
"It's a great place for events because we're surrounded by leading businesses in IT, insurance, finance, pharma and life sciences.
"Making Excel really easy to get to for these people means the shows we host will be even more successful, creating a virtuous circle as greater numbers of people will want to come to London. Crossrail is a big shot in the arm for business – we expect our audiences to increase between 10%- 20%."
Locally, it's relatively simple to join the dots. The Elizabeth Line will have the obvious impact of improving connectivity for those living in Royal Docks and along the rest of the line.
But the expected transformational benefit on businesses based close to Custom House should also deliver jobs, activity and focus.
Those extra visitors will need services – firms that depend on footfall can expect a significant boost and that means jobs, fresh openings and development.
Excel itself is embarking on a huge expansion to its east to provide an extra 25,000sq m of event space, increasing the venue's overall floorspace by 25%.
"From the perspective of our owner – Abu Dhabi National Exhibitions Company – Crossrail forms a really important pillar in our investment in that extension," said Jeremy.
"To the question: 'Is London, the Government and business investing in transportation infrastructure?', the answer is a resounding: 'Yes'.
"So we're playing our part by investing and enhancing our facilities to make us more attractive as a cultural asset and maximise everyone's experience when they come to visit our capital. It really adds to what is already a compelling proposition and it's going to be great for the Royal Docks.
"The Elizabeth Line will help create social mobility and opportunity as businesses here open, grow and expand. It also transforms where people can live in terms of their commute to places like Excel, Canary Wharf and Paddington.
"It's also going to create competitiveness around the hotel proposition here, given the easy access to other parts of London."
There's also a story to be told about sustainability. Jeremy said Crossrail's ability to join up areas of London could mean those travelling internationally for business would be more likely to spend longer in the capital rather than taking trips to multiple destinations.
"Aside from the boost to public sector travel, which is great for the environment, for international delegates, the reduction in travel friction the Elizabeth Line brings means you can connect to the wider ecosystem more easily," he said.
"You can be at an amazing seminar at Excel and a couple of workshops in the morning, then whizz to Tottenham Court Road for a spectacular lunch and be back in an hour and 10 minutes for your afternoon.
"That's got to be more compelling than being in one place at one time. London is getting to grips with the question of how you square off trying to drive a large amount of international business and tourism with the carbon impact that has.
"One of the solutions to that will be creating carbon avoidance, which means doing a lot on a single trip to London and then leaving.
"That's interesting for the capital because, if you're travelling to second, third or fourth tier cities, you're likely to only be able to do one thing before you have to fly somewhere else.
"In London, you can easily combine meetings with cultural experiences, perhaps with the whole family but only travelling once, probably saving six or seven trips elsewhere and so creating a carbon deficit."
Read more: Discover the arts boom Woolwich Works is delivering
Read Wharf Life's e-edition here
Subscribe to Wharf Life's weekly newsletter here
- Jon Massey is co-founder and editorial director of Wharf Life and writes about a wide range of subjects in Canary Wharf, Docklands and east London - contact via jon.massey@wharf-life.com