The elite personal trainer has spent 20 years coaching clients at the Canary Wharf club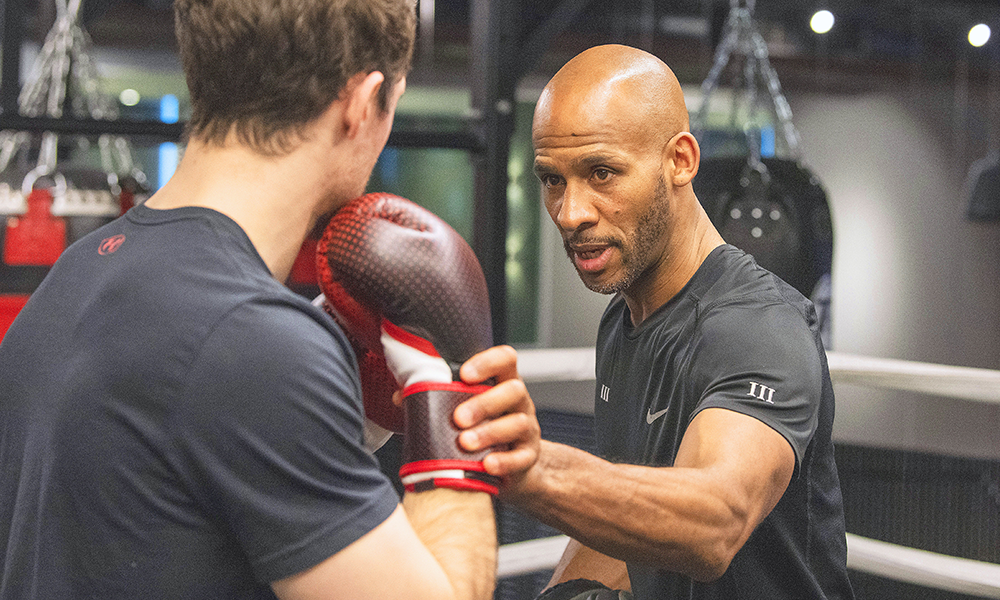 Subscribe to Wharf Life's weekly newsletter here
Learning to move in the right way is crucial to avoiding injury and achieving your goals through exercise.
So says elite personal trainer at Third Space in Canary Wharf, Darren Bruce. 
If anybody knows, he certainly ought to. Typifying what the massive gym in Canada Square offers, Darren has a wealth of expertise, having competed at the highest levels as a sportsman.
As a boxer he was a challenger for the IBO Welterweight World Title and is a former British kickboxing champion and county champion long jumper.
But he's also spent nearly 20 years helping gym-goers achieve their own aims.
"I actually started working here when it opened in 2002 as Reebok Sports Club," said Darren.
"I was being sponsored by a construction company at the time – I'd go to work for half a day and then box at a gym in south London.
"I'd had lots of breaks in my career but I'd decided I needed to think about doing something else, so I saw the marketing suite for the gym and went to see what it was all about.
"I already had a personal training qualification but they said they didn't need trainers at that time so I started out taking boxing classes.
"That was pretty much brand new to me but I ended up having the busiest class at the club – that was my foot in the door."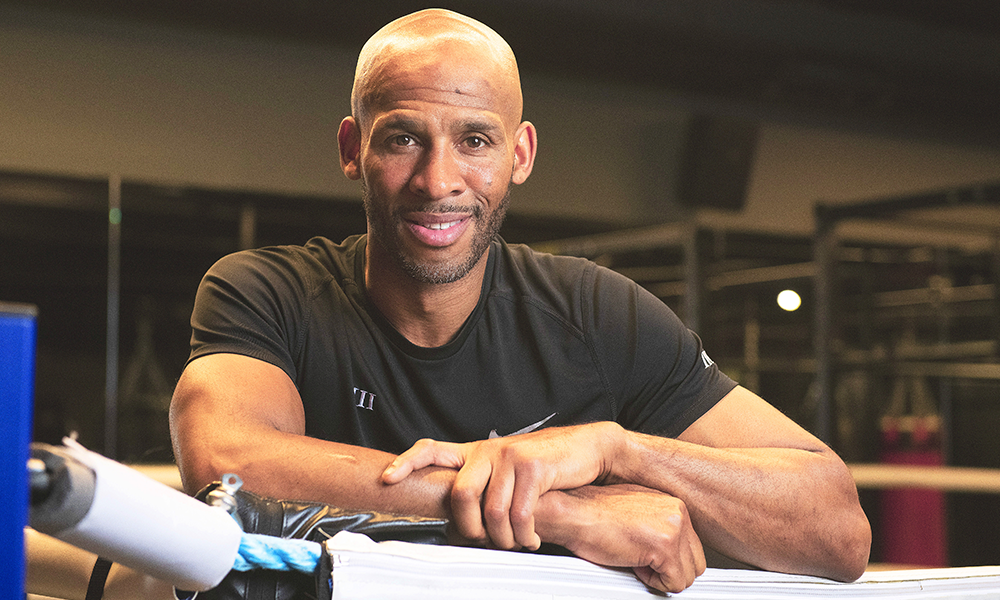 Two years later Darren got a job as a personal trainer after another member of staff left and has never looked back.
"At first making the transition from athlete to trainer was awkward – I'd trained at the highest level, so I realised I needed to gear things down, but in no time at all I got it," he said.
"Personal training is about getting that relationship with the client right, getting them to believe in you and knowing your craft.
"I've worked beside some really great coaches over the years so I stuck close to a couple of those guys, learnt from them and studied.
"My skills developed from there and they're still developing – I'm always trying to evolve what I do, but I've stuck to my principles since starting personal training in 2004, and I still use the same approach.
"Safe exercise is first and foremost. You don't want to injure your client – it's a bad experience for them and they're not going to come back.
"Then, everything is about sound movement patterns.
"Many people who come to me have desk-bound jobs and the best thing is to get them moving. 
"If I can make them feel that they are moving better and they're getting stronger, then they'll keep coming back and progressing – I still have the first client that came to me at this gym and she's fantastic."
Everything starts with a thorough assessment before Darren creates a bespoke series of exercises.
"The first time someone comes to me, we'll do an evaluation," he said. "I'll ask them what their goals are, what their previous training history is like and whether they have any injuries.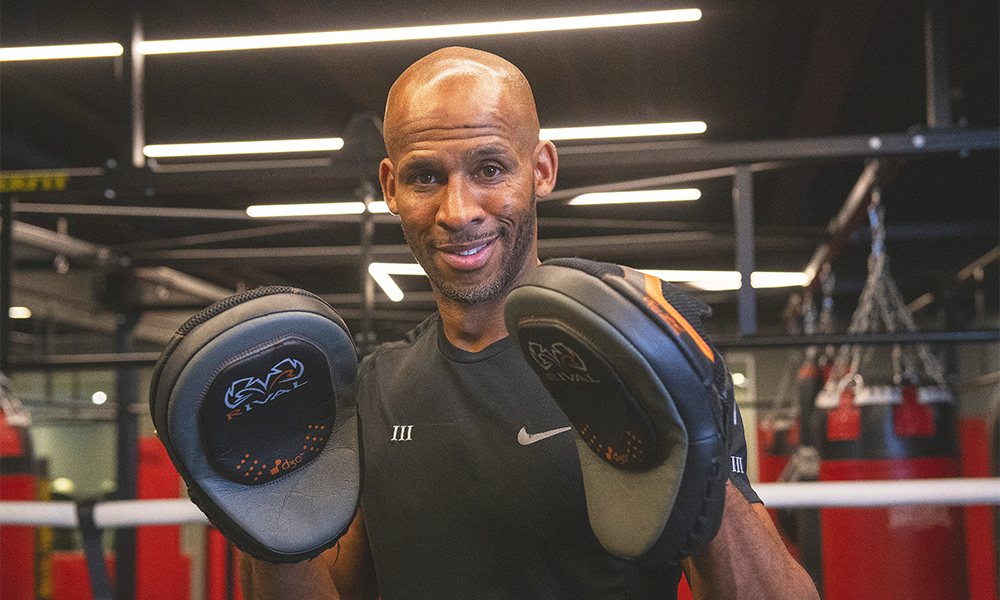 "From that process, I will go about devising a programme that's dependent on that client's goals and what they need to achieve them. Then we'll work through it together.
"I think people should aim to train for a minimum of twice a week with a personal trainer helping them.
"People shouldn't make the mistake of thinking they can do this on their own.
"Our personal training clients at Third Space find they can get an extra 10% out of themselves with a coach.
"People generally don't know how to improve themselves – that's why we're here to coach them in those movements.
"That's important for safety too – if someone wants to do a high impact class they're much better off seeing a trainer first because their movement patterns might be pretty poor and that's something we can work on.
"That's why it's best to see a trainer more than once a week as progress is faster."
As a trainer, Darren is able to draw on the countless hours of expert coaching he's received over the years.
"Discipline is the most important thing," he said. "You have to learn to focus and realise that progress doesn't come overnight.
"When it comes to coaching boxing we can do the drills I used to do, but just spend less time on them so the client is always learning and progressing.
"Obviously it's great when you have clients who want that specific combat expertise – if people want to spar we can do that in the ring here in a safe manner because I'm a professional.
"That's one of the things that sets me apart because it's not an easy thing to do. But the discipline of training for boxing is also great for general fitness. 
"The great thing about Third Space is there is so much of it – so much room – and the facilities are first class.
"There's no waiting around, even at peak times, and it has everything you need."
Membership of Third Space Canary Wharf costs £180 on a rolling monthly contract.
Personal training rates at the club are available on request, with a discount for new members on their first two sessions.
Group-wide membership for all clubs including City and Tower Bridge costs £210 per month.
New members get two guest passes, a meal or shake at Natural Fitness Food, 25% off their first treatment at the Canary Wharf spa and an ongoing discount of 5% as standard.
Read more: Why even exercise specialists need personal trainers
Read e-editions of Wharf Life's print edition here
Subscribe to Wharf Life's weekly newsletter here