New show at Theatre Royal Stratford East hails female role-models and stars Christina Modestou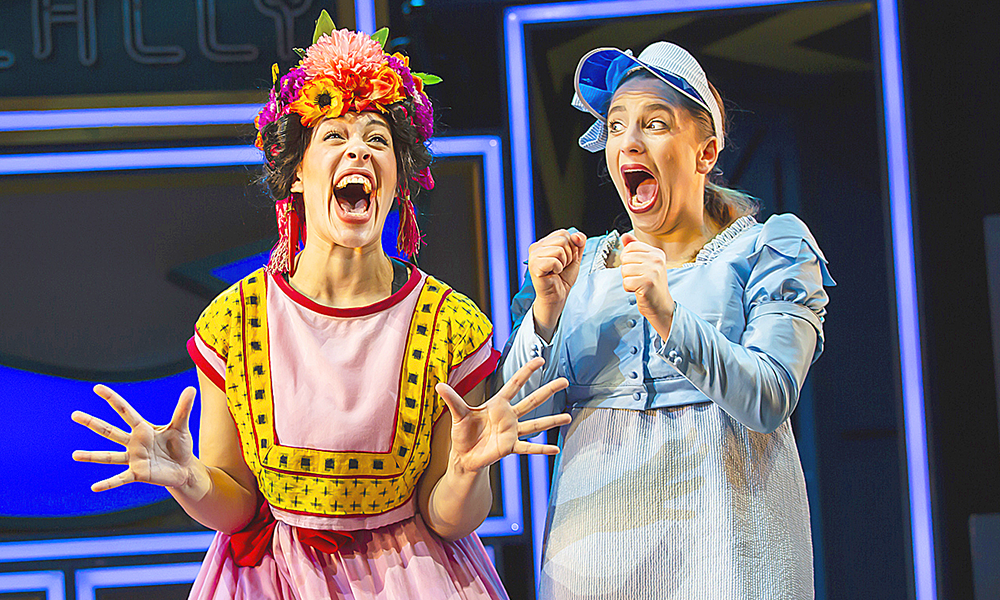 Subscribe to Wharf Life's weekly newsletter here
BY LAURA ENFIELD
The 1990s may be back in style, but thankfully Girl Power never went out of fashion.
It has been given an empowering new spin in musical Fantastically Great Women Who Changed the World, which is set to run at Theatre Royal Stratford East from June 15-July 17, 2022.
Based on a book by Suffragette descendant Kate Pankhurst, it celebrates often forgotten women from history such as Rosa Parks, Amelia Earhart, Marie Curie, Frida Kahlo, Jane Austen and Pankhurst's own relative Emmeline, all seen through the eyes of inquisitive schoolgirl Jade.
They are brought to life by an all-female cast and a creative crew who have worked with the likes of Girls Aloud, Kylie Minogue, Miley Cyrus and Beverley Knight.
We asked part-Welsh, part-Greek star of the show Christina Modestou to tell us about the fantastic women who have inspired her.
the matriarch
My mum Lula is one of the biggest role models in my life. She has always been 100% behind me with anything I wanted to try as a child and critiqued me in a healthy way.
My mum was a hairdresser and she loved her job – having a parent who loves what they do really rubbed off on me.
I used to go and help on a Saturday and witness it first-hand. Looking back, I see how everyone there encouraged me.
I used to write stories and act things out as customers were waiting for their perms to set. It was one of the customers who said I should go to a drama class as it made me really happy.
the teachers
I started classes with Irene Hopkins when I was five. She was my first singing teacher and had a massive impact on me.
She had this wonderful knack for bringing out your best qualities and encouraging you to flourish in what you were good at.
I never liked classical music, I always found passion in pop and jazzy sounds. 
Instead of putting me in a box I didn't want to be in, she stretched me, found my flair and leaned into that. She didn't try to mould me into anyone else.
She still comes to see every show I do and will send me a card. There's still that level of support.
My dance teacher Jackie Bristow was also pivotal. I honestly don't think I would be where I am today if it wasn't for her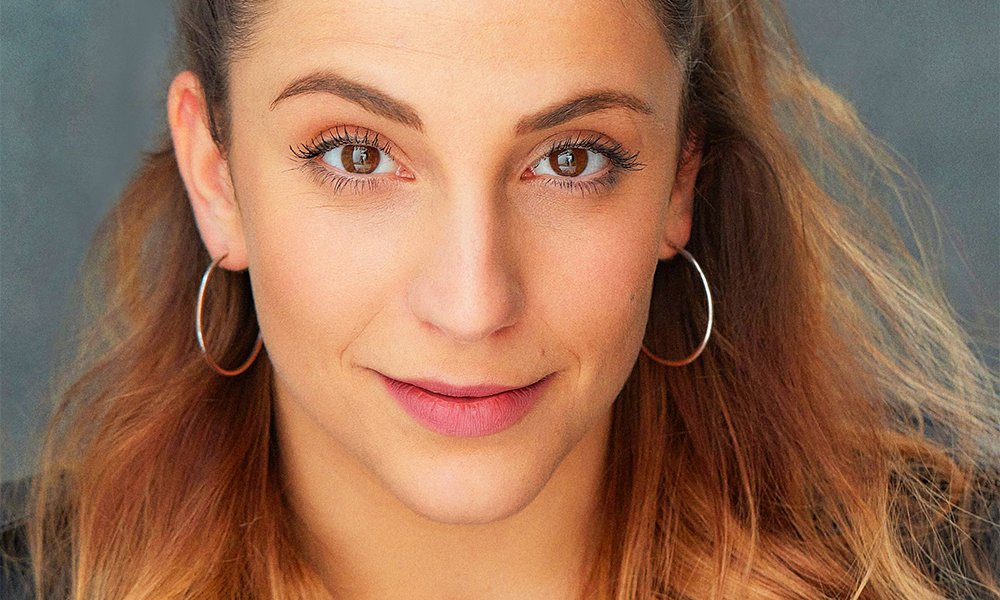 the character
My claim to fame is being in the choir scene in Love Actually and the year I graduated I did We Will Rock You at the Dominion Theatre.
But the pivotal role in my career was playing Nina in In The Heights at Southwark Playhouse.
That was an experience I still hold very dear. She comes from a working-class community and goes away to university but, in trying to work and learn, she has to drop out because her grades are slipping and she has to go home and tell her family she has failed.
It's something quite common in our industry. People say you've got talent and put you on a bit of a pedestal and the thought that going home is a failure is hard. Exploring that was really exciting.
the fantastic women
This show has a really special place in my heart because I wish I had seen something like this growing up.
In musicals there are historically four types of women – the unrequited love interest, the princess, the matriarch and the whore. Even in Les Miserables, that's how women are portrayed.
In our musical, we get to show who women are without men and be silly and funny, serious, loud, quiet, sensitive and strong – so many different things. I was asked to audition after I played Anne Boleyn in the original cast of Six.
I have been involved since the original workshops and it's been amazing to see how it has snowballed. It's a very physical show and you are representing real women.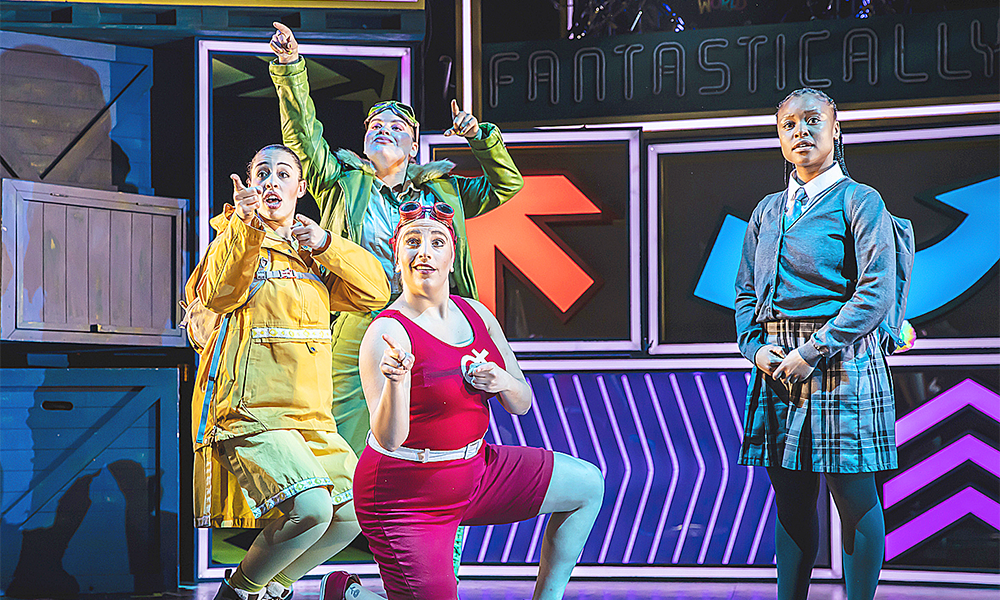 the brawn
I play Gertrude Ederle, who was the first woman to swim the English Channel and broke the world record. I didn't know her story but she is incredible. She had measles as a child and by her 40s was almost deaf.
She taught swimming to deaf children and, when she noticed people were drowning, she helped open pools in poor areas so people could learn to swim.
She was as strong as a man, won gold at the Olympics as part of the first female swimming team and invented the two-piece bathing suit.
I admire her strength and resilience and warmth. She was unapologetic about what she could achieve and was always helping others.
the wit
Most people know Jane Austen. I love playing her in this show because she comes back around the age she died, in her early 40s and befriends Frida Kahlo.
They are chalk and cheese but give each other a wonderful platform. The thing that impresses me most is her wit. She was such an observer and wrote characters and comedy so well.
the intellect
Mary Anning was an English fossil collector and palaeontologist who discovered the ichthyosaur when she was twelve years old and uncovered skeletons of the plesiosaur, pterosaur and lots of other key things.
I get the impression she lived a very hard life. She got struck by lightning as a baby and everyone else near her died.
She was one of 10 children, but only she and one other made it to maturity. She also lost her work to men, who didn't give her credit for her discoveries.
There is a real isolated sadness to her, which I find fascinating.
I think she homed in on the joy in her work. In the musical, we meet her with Mary Seacole and Marie Curie and they become this superhero trio.
So she has learnt how to work as a team in our world, which has a magical vibe as if all these women had come back to life.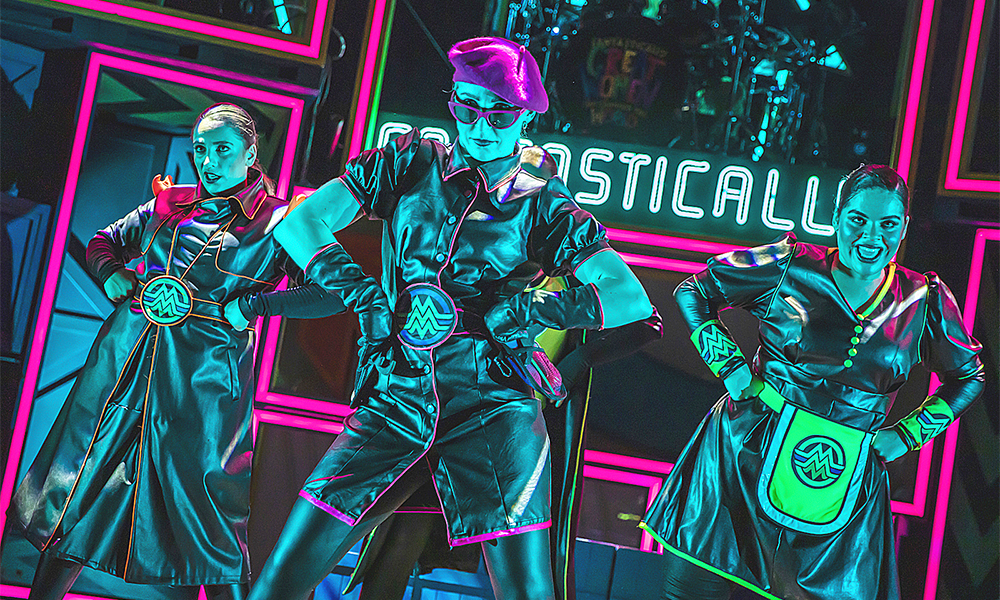 the co-stars
I have never been in a rehearsal room with so many women. Doing this show has been a real collaboration and we have had some amazing discussions about gender, diversity, and disabilities.
I've never experienced a room as open as this and it has opened my eyes to a lot of bias I didn't know about.
It is also about the fact feminism isn't about women being better than men, it's about being fair.
We don't want the young men in the audience to feel they should be controlled by women. We want them to be inspired by these women. Feminism isn't about vengeance.
Shows like Emilia, with an all-female cast, have paved the way for this. In that, women play men, which is something we rarely see. It's bonkers, because men play women all the time – in panto and on stage.
In Fantastically Great Women Who Changed The World, we see these icons through the eyes of a young woman of colour and that is wonderful.
We wanted to make sure there was diversity – as we tour the show we want to make sure as many children are represented as possible.
the body
It's not just about representing ethnicity, it's about body shape. The first time I saw a body I recognised as being like mine was in Mad Men. I saw Christina Hendricks and was like: "Oh my god, finally, a curvy woman".
I have to wear a unitard in this show, which was quite exposing for me, but the power of going out there knowing I can be a size 12 or 14 and be proud of it and hopefully inspire others, is unexplainable.
Often I get told I don't look Welsh enough. I sit right in the middle of a lot of categories. I'm Welsh but with a Greek Cypriot background.
I'm not young, old, tall, short, thin or fat. I once got told I wouldn't have a career until I'm older as I didn't fit a category and I thought: "Screw that".
the stars
I would love to work with Olivia Colman, Phoebe Waller-Bridge or Emma Thompson. Jenna Russell is amazing and I would work with her again and again.
We did Urinetown together at The Apollo and then I managed to put on a cabaret at Southwark Playhouse during the pandemic and she did that with me too.
She is a class act. I admire people who put the work first and are selfless enough to tell the story which sometimes means giving up your moment to shine. That's what inspires me.
herself
Someone asked us in a Q&A who we would be if we could be any women for a day and my colleague, Jade, said: "I would be me". What a cool thing to feel – that you just want to be you and no-one else.
Read more: Discover the denim-based art of Poplar's Ian Berry
Read Wharf Life's e-edition here
Subscribe to Wharf Life's weekly newsletter here
- Laura Enfield is a regular contributor to Wharf Life, writing about a wide range of subjects across Docklands and east London