Developer Knight Dragon teams up with Bompas And Parr and Urban Food Fest for regular event
A clutch of food traders are plying their wares on the banks of the Thames as Greenwich Peninsula hosts Flow Farmers Market every other Sunday. With the next one set to take place on June 13 – and with dates running throughout the summer until September 19 – we caught up with the organiser and stallholders to discover what residents and visitors can find on the strip of land between the end of The Tide and the river.
"We really wanted to expand the artisan food element that is part of our urban design market Sample to create a regular farmers' market,"  said Kaia Charles, cultural projects manager for Greenwich Peninsula at property developer Knight Dragon.
"So we worked with creative food firm Bompass And Parr to develop an idea about what that could be for the Peninsula – to bring a range of fresh produce, organic meats and cheeses here. Flow is inspired by the river itself, its location and, as it grows we really want to feature local producers.
"We want it very much to be for the residents here so it's about what they want and need – that's what will drive what we have here.
The idea is the selection of traders we have at the moment goes really well together with organic bread, cheeses, olives and meats.
"It's gone down really well with residents so far and the stalls are also near two of our retail tenants – Choy House and Ardoa – so people can visit them too. We want to enliven the river and celebrate the resilience of our community after the pandemic."
Flow Farmers Market, programmed by Urban Food Fest, takes place every other Sunday from 10am-3pm. Here we talk to some of the traders taking part: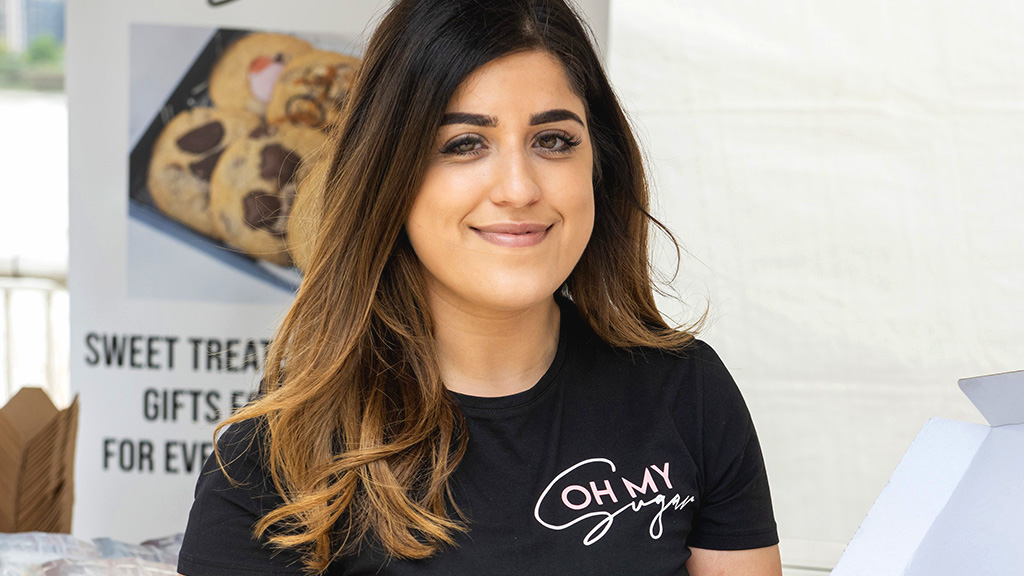 cookies – brownies – sweets
Oh My Sugar owner Aysar Kalkanel said: "I started the business in 2020. I'd been travelling and I wanted to come home and open a brunch bar, but I arrived back just as we went into the first lockdown, so I had to think of an alternative.
"I'd never baked before, but it blew up completely. Originally it was going to be more about sweets, but everyone kept ordering the brownies and cookies. We started doing just online and then a couple of people suggested markets and it's been the best thing I've done.
"We mainly sell cookies, brownies and blondies which is a version of a brownie made with white chocolate – they're very sweet, but people love them. We basically offer a variety of chocolate-smothered goodness."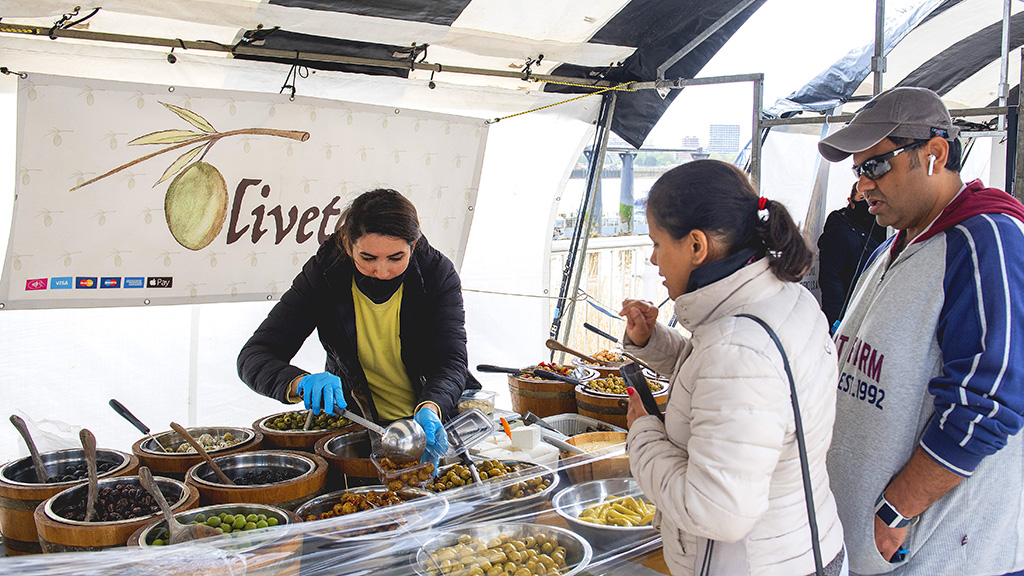 olives – garlic – sundried tomatoes
Oliveto's Samaneh Khazaei said: "The business has been established for almost 12 years now. We marinade everything ourselves and source our olives from Italy, Greece and Spain.
"All of our products are homemade and sold freshly at markets, whether it's the olives or the hummus.
"Our flavours include olives flavoured with mixed fresh herbs and chilli. We are also selling Persian garlic and artichokes. We don't use vinegar or salt in our marinades, just extra virgin olive oil. We also do vegetarian stuffed vine leaves.
"Personally I love our olives stuffed with almonds and anchovies – they're really tasty. I also have to mention our hummus, which is delicious."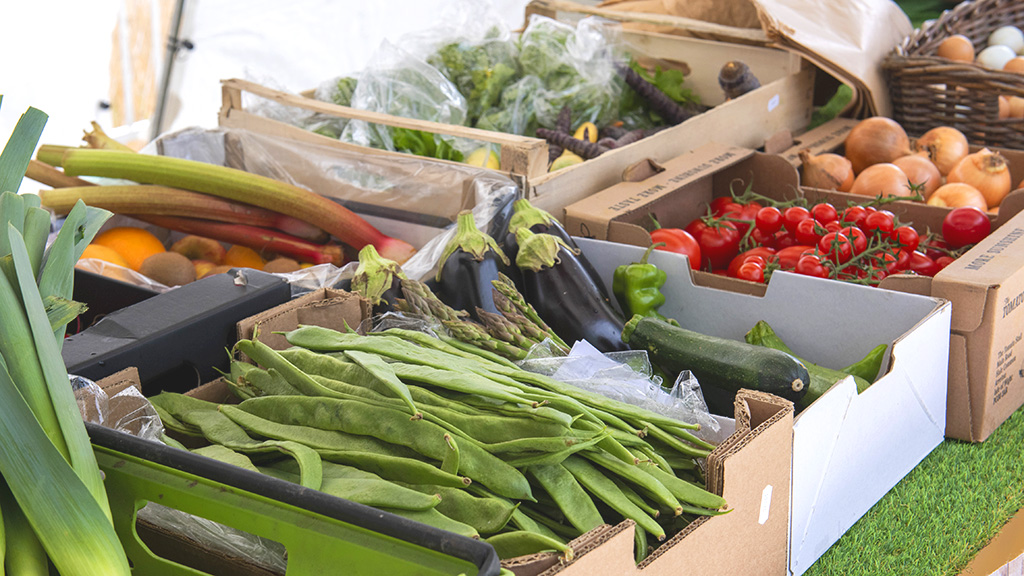 vegetables – meat – bacon rolls
Pick's Organic Farm's Hannah Patterson said: "The farm is based near Leicester in Barkby Thorpe and we come down every Saturday and Sunday to trade at farmers' markets in London.
"We do a range of hot food – cooking sausages and bacon at our stall – as well as selling meat, fresh eggs from our chickens and fruit and vegetables too, although not at every market.
"All the meat we sell is produced from our own animals. We have a variety of sausages including Welsh Dragon, flavoured with chilli, a good selection of beef, lamb and chicken as well as burgers – a bit of everything you could want, really. We sell burgers, hot dogs, bacon rolls and egg rolls or any combination customers want."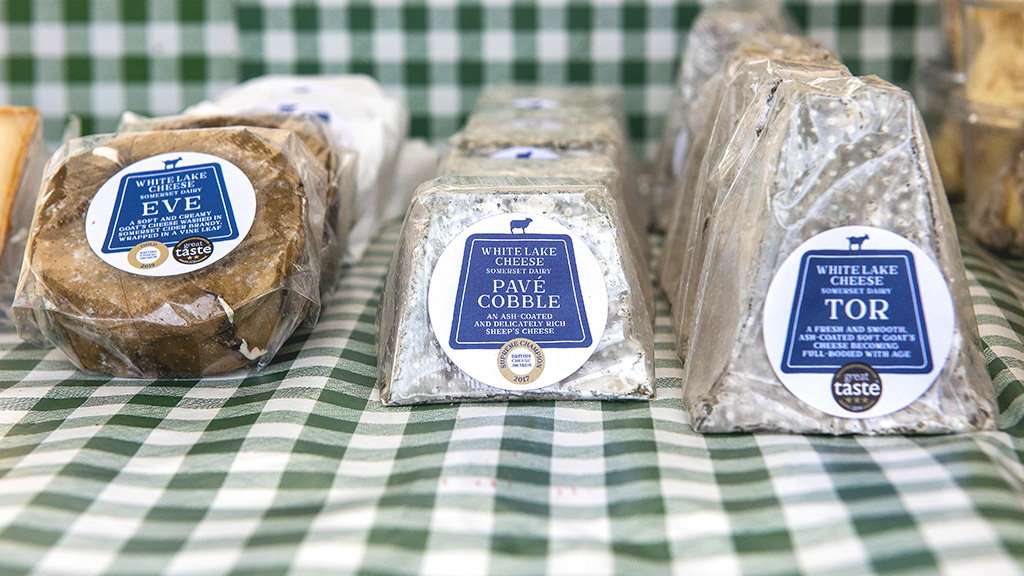 cheese – crackers – condiments
The Big Wheel's Hazel Cross said: "We specialise in artisan British cheeses, which come from up and down the UK. For example we stock Lancashire Bomber, Colston Basset Stilton and Keens and Montgomery's cheddars plus Lincolnshire Poachers and Cornish Yarg.
"We also have an international classics section because there are certain things that no cheese board should be without. Our customers come and they want a Parmesan or a Langres, which comes from the Champagne region of France and has a lovely orange colour. My personal favourite is the Ribblesdale Goatesan, a hard cheese from Yorkshire.
"The Big Wheel exists only at markets in London and that allows us to keep our prices competitive."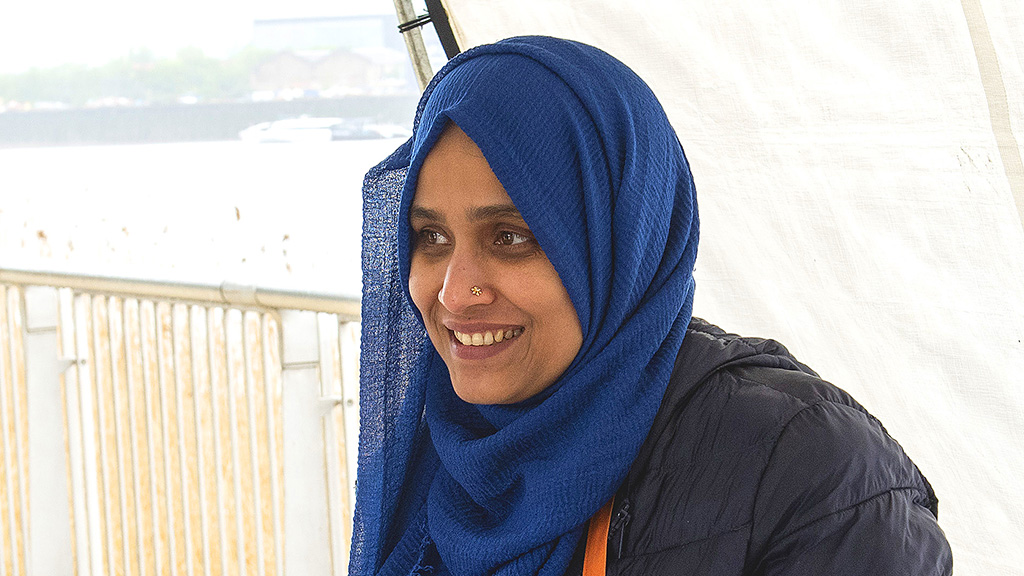 sourdough – sausage rolls – pastries
Rodgis' Kudciea Khan said: "We offer a range of sourdough bread with loaves for £4 or, if someone wants two, it's £6.
"There's rosemary, olive bread, rye and multiseed on offer. The products are all freshly made at a central kitchen and and we have savoury food and pastries as well, including chocolate cheesecake and pasteis de nata.
"We've been really busy at Flow, with people queuing despite the rain and we hope to add even more products to our stall here.
"Rodgis is a family business which operates at various farmers' markets around London and via its website."
The business also produces a range of charcuterie, pastas and olives available to purchase online, shipped from its base near Peckham
Read e-editions of Wharf Life's print edition here
Subscribe to our regular newsletter here