Company set to perform three free shows in the round on rotation from July 23-August 15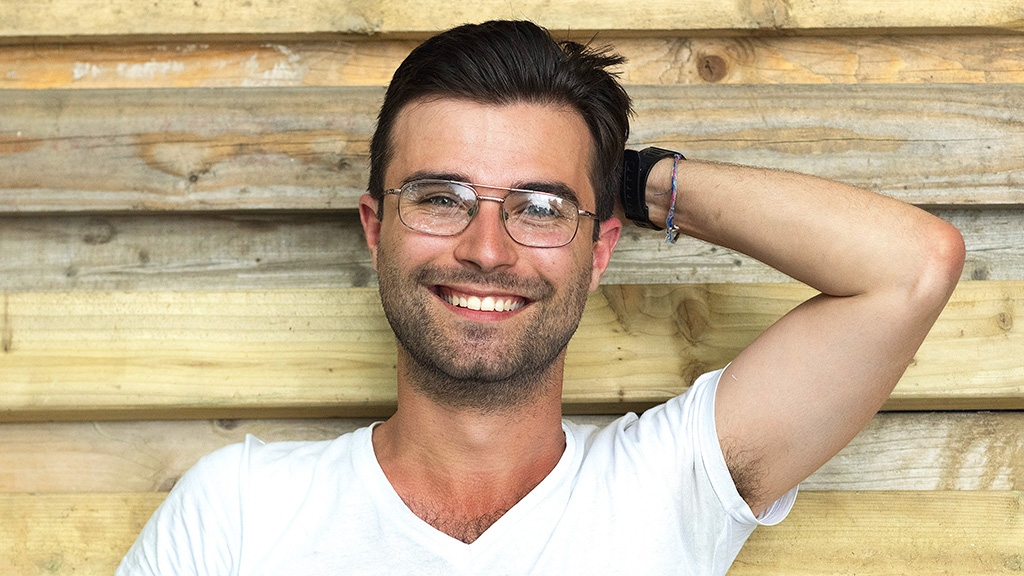 As Oli Savage lies on a stack of timber in Canary Wharf's Jubilee Park, the trees all around and the sky above are reflected in his glasses. His attitude isn't one of repose but of mirthful collaboration, creating the illusion of a wooden wall where one is yet to be built.
This is because The Greenhouse Theatre, of which Oli is co-founder and artistic director, is only just starting construction ahead of its run on the estate from July 23 to August 15. The venue will host three plays in rotation during this period and tickets are free, although going fast online so eager attendees will need to move quickly. After picking himself up off the planks, Oli sat down to tell us more…
tell us what The Greenhouse Theatre actually is…
It's the UK's first zero-waste performance space. That extends to everything we do from the construction, which uses found or recycled materials, to our shows and our marketing.
What that means to us is that everything we use had a life before it came to us, and it will go on to have a life after, if we don't continue to use it – that's it in a nutshell.
how did it begin?
I've been involved in theatre since my mother took me to Stagecoach at the age of five. At university I picked up some directing credits and eventually went one step further down that path to become an artistic director. The only way to get even more ownership was to create my own venue.
A few years ago I was touring a piece of queer theatre with a very good friend, playwright and close collaborator of mine, Henry Roberts. One night, we'd had too many drinks and he pitched me the idea for a show, which went on to become Swallows – one of the pieces for when the venue first opened.
It was about intimacy and aggression and the damage that we do to each other and to the environment, and how we view violence towards other people and to the natural world as different, when really they're kind of the same thing.
My mind immediately started whirring, and I said: 'If we're going to do this, then we've got to do it properly in a sustainable way that's eco-friendly'.
The only way to really know if the venue fits in with that is to build it yourself and so that's what we did – our first outing was at the Edinburgh Fringe in 2019.
When you start running a zero-waste venue, the antidote to inaction is knowledge. We've had to learn so much about sustainability as the project has developed.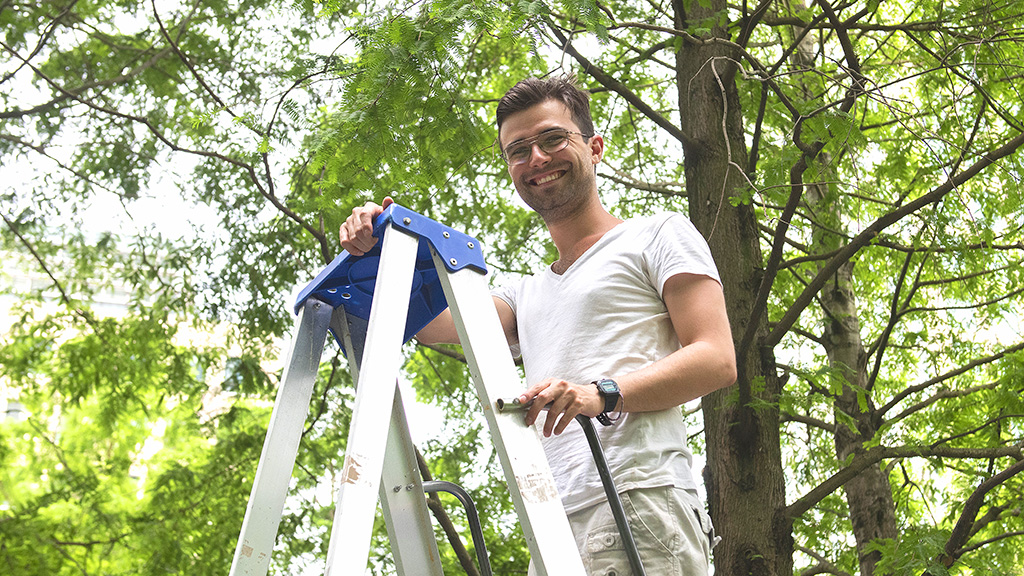 what will Wharfers be able to see once the venue's finished?
We have a really fun selection – The Greenhouse Theatre offers a number of different things – the shows, which are designed to inspire, and a programme of workshops and events to help people convert that inspiration into action.
We'll also have family events such as storytelling and scavenger hunts.
We'll have three shows in rotation – I'm directing As You Like It, an all-singing, all-dancing musical production of one of Shakespeare's most famous comedies. It's about getting out after months of lockdown, having fun and having a laugh.
Henry Roberts is working on 12, which is a much more intimate piece, an exploration of how language and relationships shape our interaction with the climate and the natural world. It's a bit more intense, a bit more hard-hitting, but very uplifting – a very beautiful piece of theatre
The other piece is called Hjem, and is about a young girl whose grandmother has dementia.
The girl discovers the older woman had a relationship with a Norwegian sailor and, as the play progresses, she uncovers a beautiful story formed through sea shanties about how we build connections and relationships through the natural world.
All of our shows discuss the environment and the natural world in some way, but none of them are about the climate crisis explicitly. It's about beautiful storytelling.
WHAT'S ON AT GREENHOUSE THEATRE?

AS YOU LIKE IT
7.30pm - Fridays, Mondays
2.30pm - Sundays
Shakespeare's classic, directed by Oli, this cross-dressing love story comes complete with an original score of indie-folk music. A chance to escape to the forest in a celebration of life and love  

12
7.30pm - Saturdays, Wednesdays
2.30pm - Fridays
Written by Henry Roberts, this play explores memory, language and intimacy as it follows a relationship struggling to survive in a world that's falling apart. Just what is worth saving? 

HJEM
7.30pm - Thursdays, Sundays
2.30pm - Saturdays
Harry Sever's magical modern folk story of whirlwind romance across the decades connecting Northumberland with Norway as a story is discovered and a bond is forged between two unlikely friends 
what's the atmosphere like?
In the past, our programmes have won awards but the main thing we're trying to create is a really open and engaged space.
When you visit the venue, the creators, once they've done the show, will be milling around for a chat.
The space is in the round, so it's all about creating a social, informal, fun atmosphere, not like you'd expect when you go to the West End. The shows will be high quality, but it's all about having a fun time.
Read e-editions of Wharf Life's print edition here
Subscribe to our regular newsletter here