Venue CEO Jeremy Rees explores the plans' impact locally and across the whole of the capital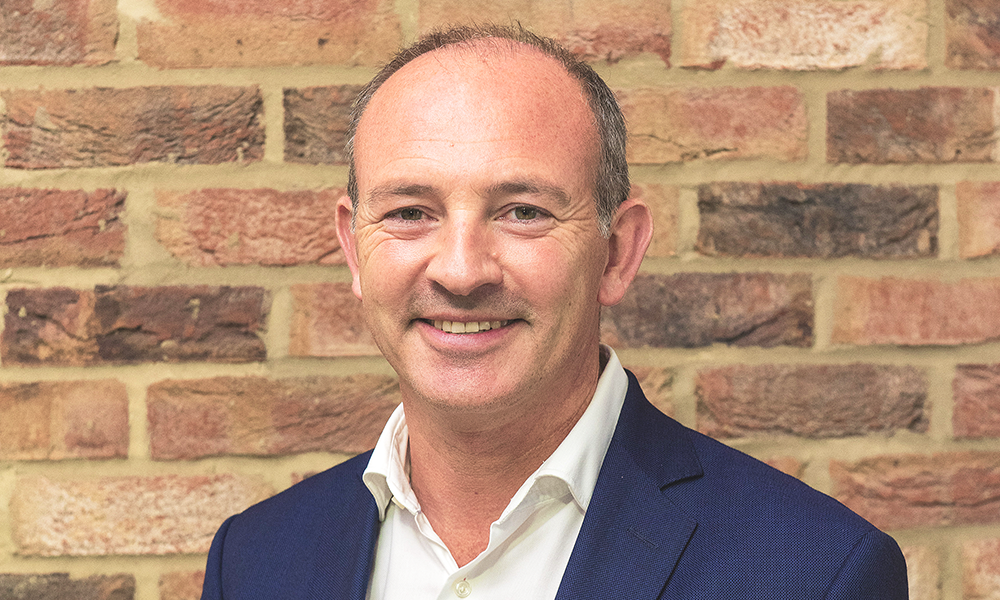 Subscribe to Wharf Life's weekly newsletter here
Jeremy Rees is in a buoyant mood. The bustle of the main boulevard is a welcome sight for the CEO of the Excel centre beside Royal Victoria Dock as crowds of delegates attending events arrive and depart. 
But the fact that the venue is set to host 60 exhibitions this autumn – a 50% increase on a typical year – isn't the reason for his upbeat demeanour. It's the future.
Abu Dhabi National Exhibitions Company (ADNEC), which owns Excel, recently won planning approval from Newham Council for its expansion plan. 
Its proposal will see floorspace at the venue increase by 25% including 25,000sq m of event space, a high end convention space, meeting rooms and catering facilities.
The plans, which will now be referred to the Mayor Of London for consideration, also include a substantial investment in greenery along the dock edge and a new park to the east of the site.
Jeremy said: "It's extremely exciting and it's been a long time in the planning. The idea is to extend Excel to the east, across the car park that's there at the moment, so there'll be a continuous, long, straight space.
"It will be double-decked – downstairs will be a flat floor events space and upstairs will be a proper modern convention space.
"The world has moved on in the last five years and customers' expectations have shifted.
"What they want are extraordinarily good, modern facilities that are intimate, but can open up to really large spaces for 2,000 to 3,000 people for a banquet or a presentation.
"There are a good number of European events that can't be hosted in the capital at the moment but, if we build it, they will come.
"London is an incredibly strong proposition for events and it always has been.
"As we come out of the pandemic, I think the same sorts of influences we have seen in previous recessions will mean people will focus their spend on top cities and events, where they know they can get a fantastic return on their investment.
"London is super-accessible, it's worth coming, we've got an amazing cultural proposition and we're trading now.
"European and American tech companies, for example, want to be back and operating but their expectations have shifted a bit.
"At Excel the boulevard is shared space with halls either side.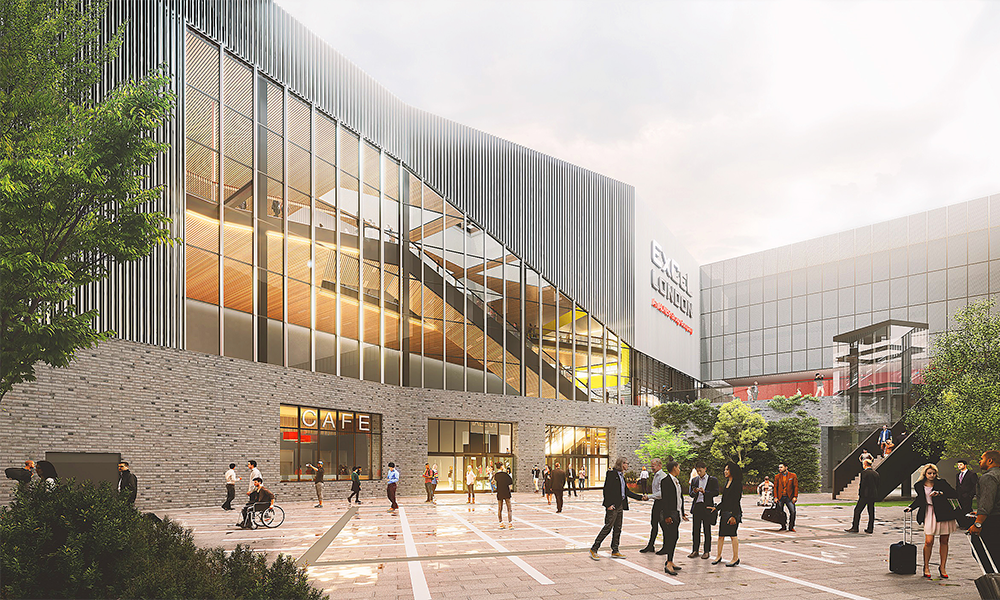 "The advantage of the expansion is that exhibitors can own it completely, while everything else continues to operate.
"That means that, if you're very particular about your branding – a big IT company, for instance – you can have a bright, modern space where you can control the entire environment.
"When you look at demand analysis across London and the UK, we don't have sufficient congress space, and Phase Three will provide that in spades.
"It will bring brand new events, delegates and exhibitors to London and that's part of a virtuous circle for the city. If you are hosting world class events you will have senior management teams from world class companies coming over for them.
"They will see London is fantastic and start to have conversations with promotional agencies, asking how they can get their roots and foundations into the city.
"So this project isn't just about events, it's about their far wider economic impact, about driving London forward and having a fit-for-purpose convention and exhibition centre here."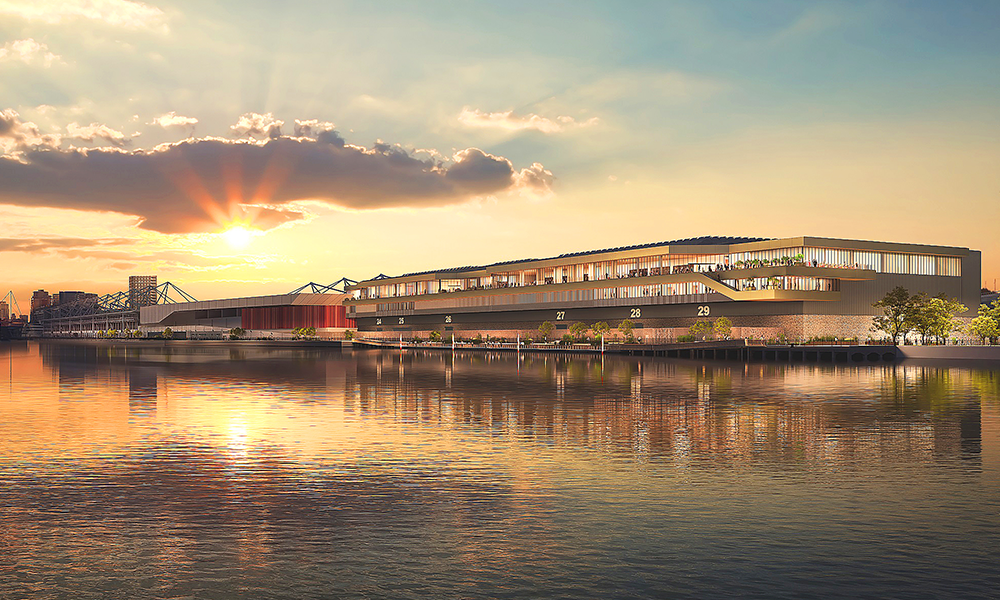 Excel also hopes the expansion, which could be open by 2024 if work is allowed to start next year, will have a similarly positive effect on its immediate surroundings.
"The Royal Docks is an enterprise zone and a big regeneration area and we all feel collectively that, if you can be a good neighbour and you can create value, then everyone wins," said Jeremy.
"We have been talking with Newham Council and the GLA about how we can invest more in the local infrastructure, what we can do to improve the dock edge and the walkways and to make sure the landscaping is welcoming and engaging.
"In times past I'm not sure Excel has always been that welcoming to the community – it's just been about exhibitions. There's a chance for us to build more spaces that are generally increasingly used. 
"We have 700m of south-facing dock edge and one of the commitments I've made is to have, over the next couple of years, a series of exciting events and attractions that feed in more strongly to Excel as a destination where you can come as a family, a local resident or a delegate who's flown in for a pharmacy congress and wants to have a nice evening.
"We want to be both inward and outward facing and we'll be announcing some really brilliant developments over the next 12 months.
"With Crossrail services coming, when the Elizabeth line starts running to Custom House, there will be an increasing opportunity for people to pop in.
"It will transform the way people use London and that connectivity means Canary Wharf, for example, will be three minutes away, so companies there will be able to use Excel as their convention centre.
"It goes both ways – the interdependence of the two will be quite powerful. Events that historically required a commitment of time to come here will now need only minutes.
"It will also open up people's living and working arrangements locally.
"Having the Mayor Of London based at The Crystal in Royal Victoria Dock will also shine a light on the area.
"There'll be a lot of investment partners, cultural partners and many others who wouldn't have thought about living here, who will see it, view it, and actually be quite surprised about the opportunities the area presents and how they might fit into it.
"It's a real vote of confidence in Royal Docks that that's happening.
"Before 2000 Excel didn't exist. Since then there have probably been between 45million and 50million people who have visited the place, it was a venue for the London 2012 Olympic Games and more recently served as a Nightingale Hospital and a vaccination centre.
"The events we host have an enormous economic benefit for London and we are increasingly thinking in a developmental way – that we're more than a venue.
"If we can take that strategic leap we can have an even greater positive impact in the future." 
Read e-editions of Wharf Life's print edition here
Subscribe to Wharf Life's weekly newsletter here