Founder JJ Goodman talks drinks, growth and swinging lights at the new Cabot Square venue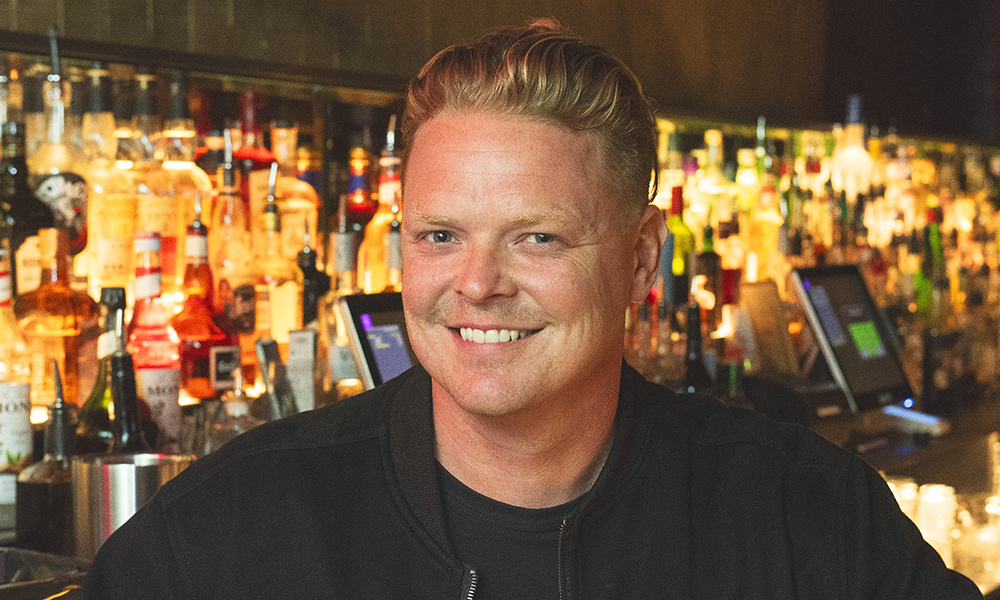 Subscribe to Wharf Life's weekly newsletter here
The lights dangling over the bar at The Cocktail Club in Canary Wharf's Cabot Square tell a story all of their own that dates back to the brand's creation in a Covent Garden basement in 2008.
There's something of the showman about founder JJ Goodman and almost the first thing he does when I turn up for our interview is to energetically swing each pendant by its metal shade out into the bar above the heads of customers.
"We had similar lights at Covent Garden and one night we swung them and the place went off," he said. "It's been a thing ever since."
That's why you'll see staff throwing the light fittings around at the Canary Wharf branch. While the company JJ founded is now part of emerging hospitality giant Nightcap PLC – which also owns The Adventure Bar Group and Barrio Familia – this simple anarchic act is a reminder that there's personality woven through the links of the chain.
Bartenders get to pick the music and each branch gets a bespoke interior, the Wharf's being heavy on stained glass, graffiti and low lighting.
The drinks it serves combine theatre with precision – a mixture aimed at pleasing both serious drinkers and those up for a heady party.
Old favourites – Mojitos and Espresso Martinis, for example – cost £9.75, while more complex creations are about £13.
These include the likes of the Truffletini – a blend of rum, coffee liqueur, tonka bean syrup and espresso with a chocolate truffle sat on the side of the glass.
It's a menu that in many ways encompasses JJ's history as a bartender.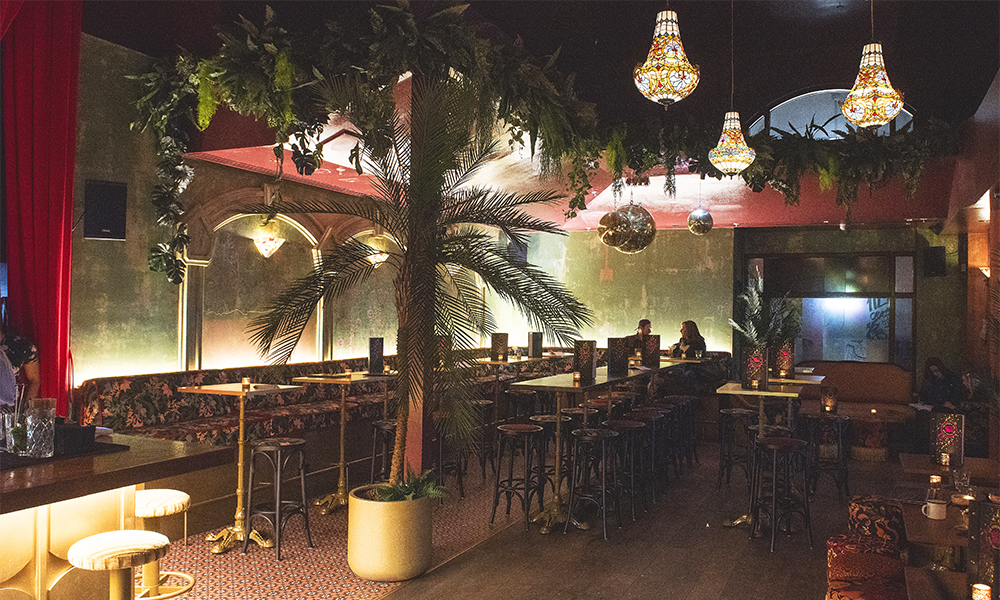 "I've been a barman since I was about 16 in my old home town of Worcester," he said. "I made my first cocktails when I was 17 – it was a Grasshopper.
"There was a shitty little manual on the back of the bar where I worked so I decided to learn to make a few drinks.
"If someone wanted something interesting, I'd make a drink full of sugar and covered in umbrellas and that was good fun.
"Then I got into the Flair world – spinning bottles, all of that. I started entering and winning competitions."
But JJ was serious too. Moving to London he immersed himself in the bar industry, going on to win the Cocktail World Cup in 2008.
That was the same year he and business partner James Hopkins featured on and won BBC's The Restaurant and opened the Covent Garden Cocktail Club.
The TV show connected the pair to chef Raymond Blanc and Dragon's Den investor Sarah Willingham, who became the founder and CEO of Nightcap in 2021 – now The Cocktail Club's parent company.
"We've got 18 branches now alongside the other brands and I think we've stumbled on a really nice home for ourselves at Canary Wharf," said JJ.
"In due course we'd love to bring the rest of Nightcap's crew to the party.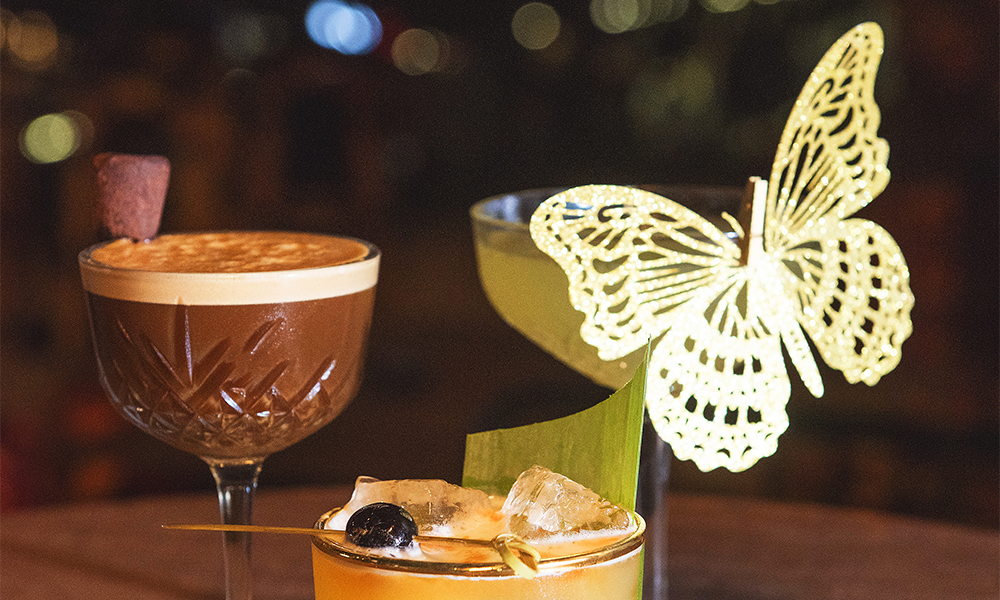 "The area has evolved so much and so quickly in the last couple of years. In terms of hospitality, you now have the top operators in the country and arguably Europe, here.
"We've found a brilliantly engaged audience, and if you're really passionate about what you do, you want to be in the mix, shoulder to shoulder with the best guys out there.
"I'm excited for everyone in Canary Wharf to come, check us out and let their hair down.
"There's a lot of madness going on in the world, and I promise we're a fabulous little escape for them, as many times a week as they fancy it.
"We stand out from everybody else on the high street – there are plenty of places where you can go and have a quiet drink with your mates or that after-work catch-up with someone you haven't seen for a time. We're never going to compete with that.
"When you create a space with such high energy and fuel it with enough booze, you're going to make new memories. People will leave their inhibitions at the door.
"So I feel like you should be able to come in here in whatever you want to wear, with whoever you want to come in with.
"We've got a really broad demographic as well – it's a place where you can have a giggle, have some fun, and that's encouraged by our staff."
It's also encouraged by the menu which starts with familiar drinks and delivers a twist.
"We wrote it post-lockdown," said JJ.
"We looked at our top six classic best-selling cocktails, including the Old Fashioned and the Martini, and we chose to take each of those on a journey.
"So, we've got the house classic, then we've got the top shelf, where we experiment with more premium brands, and then we've got the theatre section, which we championed in the years before Instagram.
"If you love a Mojito, you can go on a journey of discovery, with fabulous variations on something that you know and love and trust.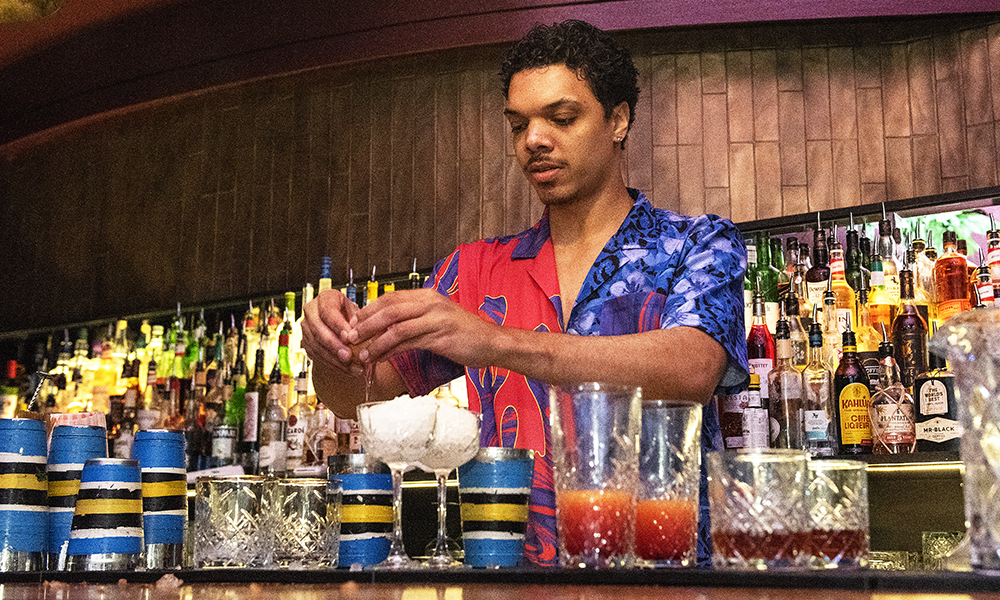 "I think trust is really important when you're charging people £10-£14 a drink – you really have to deliver something great.
"So what we chose to do is present the menu in such a way that people can feel comfortable travelling through a few variations on something they already love."
Like every business, The Cocktail Club faces staffing pressures and is addressing that through education.
"We launched the Nightcap Bar Academy this year at a facility in Camden with another one on the way in Shoreditch," said JJ.
"The idea is that we can take people with limited experience and show them the way we like to work.
"Lots of young people have missed out on being exposed to nightlife due to the pandemic and I really feel for them.
"What we can do is educate them on the style of service we give so they can see a career in this industry.
"Being behind the bar is my happy place and I really miss it loads.
"But we strive for very high standards and I'm a bit rusty so I wouldn't want to embarrass myself, although I'd love it."
That said, JJ can't suppress his anarchic edge completely, slapping lampshades and ordering shots for everyone behind the bar, all the while keeping a careful eye on the quality of the drinks going out.
This is carefully choreographed wildness and it's great.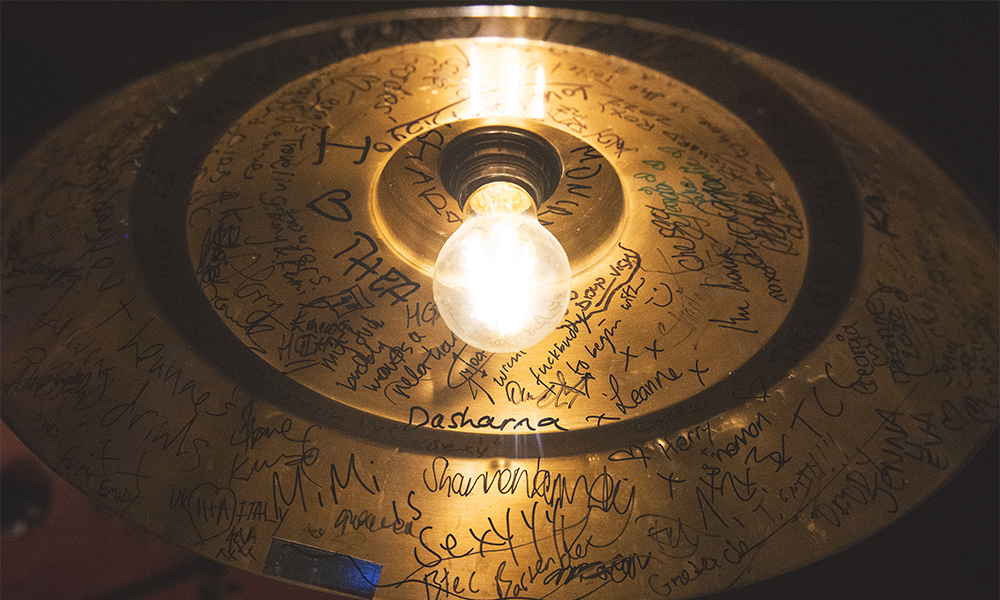 Read more: How The Wickers helps fight knife crime in east London
Read Wharf Life's e-edition here
Subscribe to Wharf Life's weekly newsletter here
- Jon Massey is co-founder and editorial director of Wharf Life and writes about a wide range of subjects in Canary Wharf, Docklands and east London - contact via jon.massey@wharf-life.com