As the first concrete cores rise, we take a snapshot of the mammoth mixed regeneration project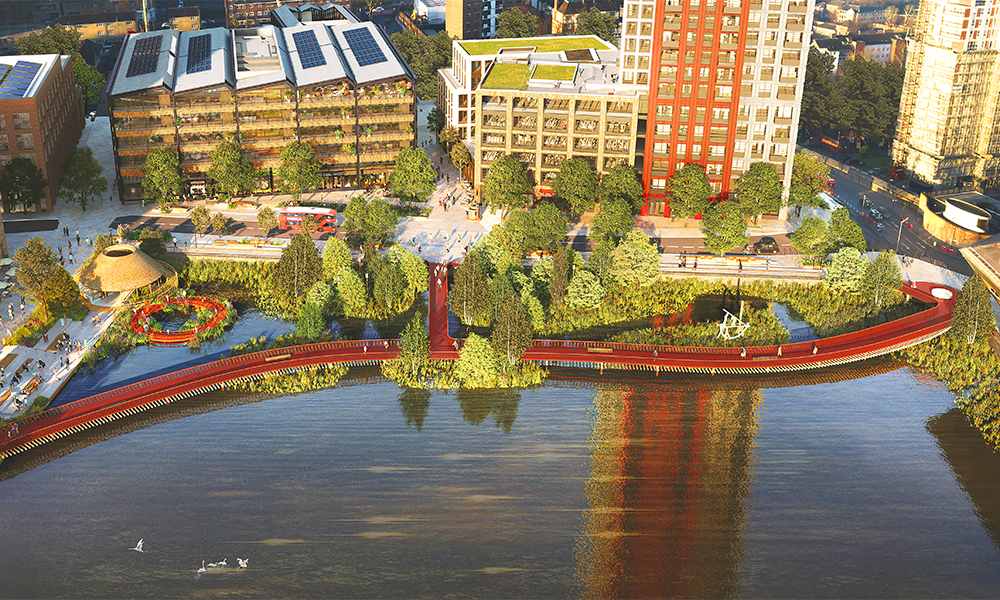 Subscribe to Wharf Life's weekly newsletter here
Before we begin our walk across the 53 acres that British Land (BL) is regenerating on Rotherhithe peninsula, Roger Madelin indulges in a raspberry croissant at Canada Water Cafe (only £2.70 for those who fancy a treat).
The place is packed. Local residents are meeting, chatting and working at tables. It's the kind of image developers like to mock up on computers to show the thriving neighbourhoods their schemes will hopefully create.
It's also cause for Roger to reflect on the fact that BL has a very rare opportunity at Canada Water – a project it describes as a chance to "build London's first new town centre in 50 years" at the heart of a mature, expectant community.
Carpeted with mostly suburban housing in the first flush of Docklands regeneration, the area is already home to residents, increasingly attracted by its close proximity to both the central London and Canary Wharf, thanks to the Jubilee line, but also to east and south London via the Overground.
Roger tells me it's within 45 minutes of more places in the capital than anywhere else.
As joint head of Canada Water at BL, there's a glint in his eye as he talks about the firm's ambitions for the area.
Having spent 29 years at developer Argent overseeing the projects across the country such as Brindleyplace in Birmingham and the rebirth of King's Cross in north London, there's a sense that he couldn't quite resist this one.
"BL noticed I was leaving Argent and asked if I wanted to come and run Canada Water," he said.
"At first I was sceptical, I didn't want to do a residential development, which is what I thought it would be.
"But then I came down here and realised it would be an opportunity to build a new town centre – what an extraordinary privilege.
"Then you get to ask what that is and I think it's about health, environment and sustainability.
"Everyone in the world should regard urban places as very important and I think both Canada Water and Canary Wharf can be exemplars for how to reposition areas as urban centres."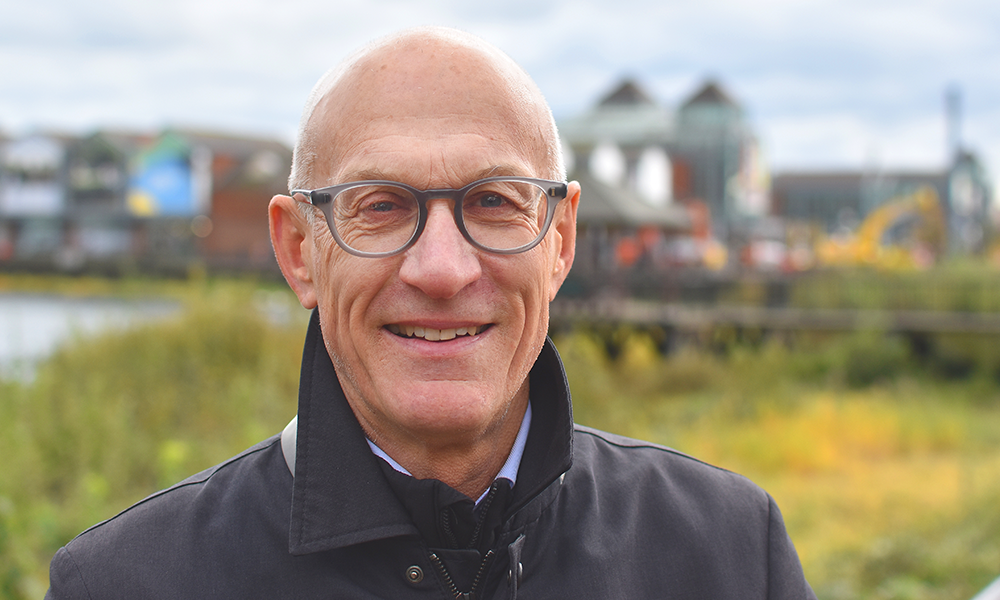 While Canary Wharf continues its transition from pure business district to a place that's home to companies, residential housing and a potent blend of leisure and hospitality attractions, Canada Water is still in the first chapter of its journey.
Concrete cores are rising on the first of its new buildings, which will include a new leisure centre for the area and social housing on the site's eastern periphery.
But these first structures are very much the vanguard in what will be a transformation of a plot that includes the whole of Surrey Quays Shopping Centre, the old Harmsworth Quay Printworks and connects Southwark Park with Greenland Dock and Russia Dock Woodland.
"With the planning permission we have, we can create a new urban centre," said Roger.
"We have the ability to flex from 3million sq ft of commercial space to 4million – likewise we can build a minimum of 2,000 homes or a maximum of just under 4,000.
"Similarly, we can build up to 1million sq ft of retail and leisure space – we may not do that, but it will be a substantial amount. With the current shopping centre and leisure park, the area has about 350,000sq ft.
"As an overview, we'll have about 35 new buildings, 20 acres of new public space and a 3.5-acre park.
"Many of our buildings will be five storeys high to protect the view of St Paul's from Greenwich, so this will be on a human scale and I think that will attract people.
"The development I was involved with at King's Cross has more people going there at weekends than to work during the week.
"There are dozens of places around London that are teeming with people on Saturday and Sunday.
"It's great for people that live in them, but we also want people living outside to come here and enjoy themselves."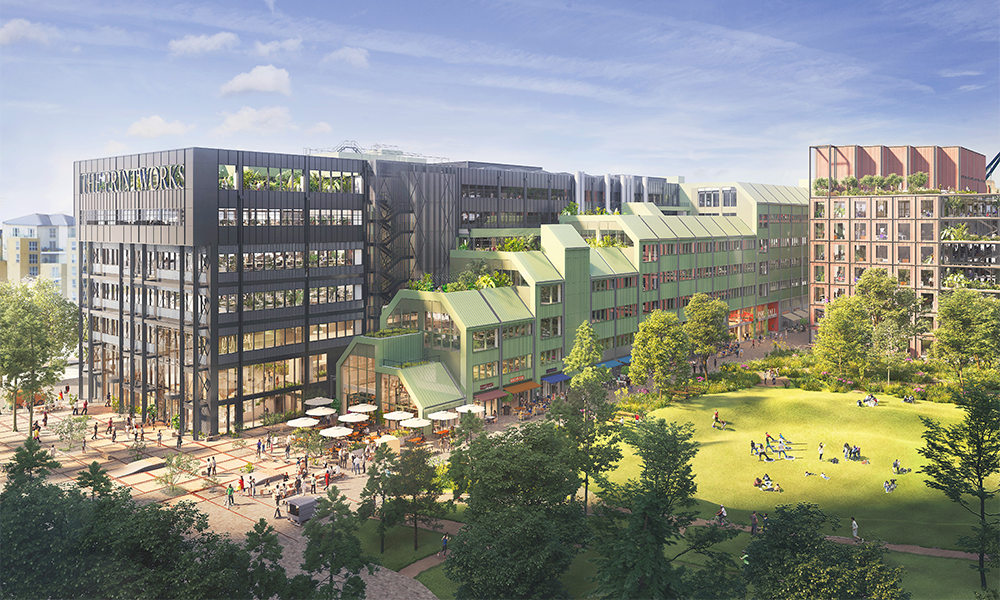 That attitude has doubtless been bolstered by the success of event and music venue Printworks, which has seen Harmsworth Quays' immense press halls regularly fill with revellers enjoying some of the very best electronic music in London.
While originally conceived as a temporary use for the vast building in partnership with Broadwick Live, the plan is now to preserve the venue as part of the overall scheme, enclosing and enlarging the existing building and creating a park next to it.
"I credit my wife entirely for the decision to explore retaining the whole building," said Roger.
"She and I walked round here in the summer of 2015 and she immediately saw the amazing opportunity it presented and asked what we were going to do with it.
"I said the assumption was that we would knock it down because it looked a bit harsh but she said we shouldn't because nothing like it would get built again.
"Today, of course, you'd start with that assumption because of all the embodied carbon in the building.
"That was a little in my mind at the time, but not as much as today, when the view is where possible you don't touch existing buildings.
"So, after three years of investigations – drilling, digging and studying – we're pretty confident it was built a lot better than we even hoped, so we have applied for planning permission to keep it and extend it.
"If that's successful, we'll aim to be opening it by the end of 2025 – an amazing cultural venue to complement the others in the city.
"We already know the acoustics are extraordinary, whether it's an electronic music event or a BBC Prom, both of which have been hosted there."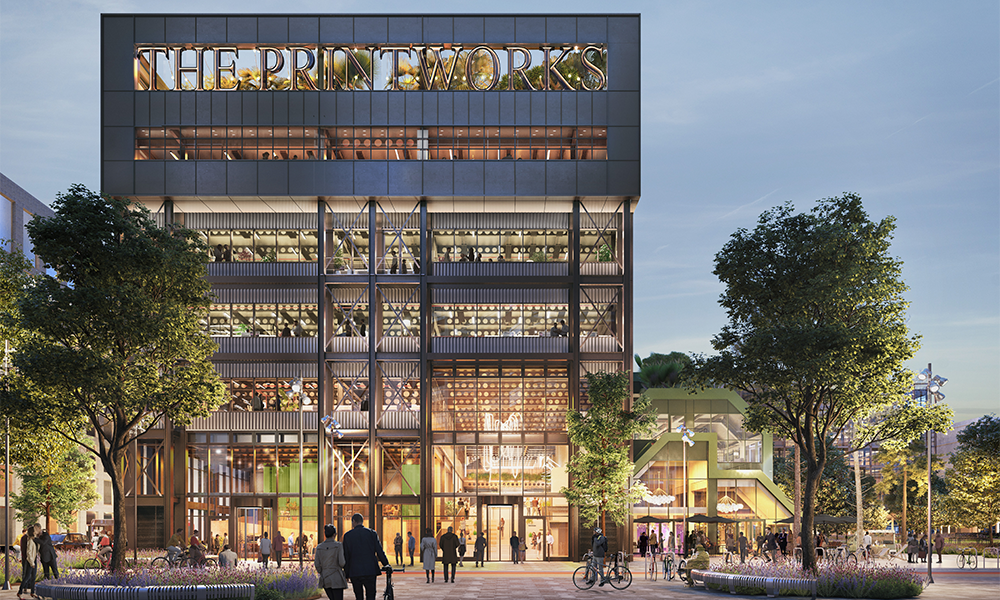 This article is, naturally, far too short to do justice to the extent and depth of BL's Canada Water project.
Even a brief walk to its borders reveals the sheer scale of the project, with plans for a new pedestrian bridge across Canada Water itself, which will also include work to boost wetland habitats and see the water level pumped up.
Already there's been space made for charitable endeavours, work to help boost startups and a facelift for Surrey Quays Shopping Centre itself, including wallball courts and a new climbing wall.
Then there's investment in a modular building for TEDI-London – a new higher education enterprise co-funded by King's College London, Arizona State University and UNSW Sydney and focused on engineering – that was erected in only six weeks.
While some of these are temporary benefits, they significantly add to the buzz of the area and provide a flavour of BL's direction of travel as the wider project continues to unfold.
"If we could do something here with applied engineering higher education, that would excite me," said Roger.
"How we deal with the world always involves engineers sorting stuff out and I think, in the UK, the sector has had a bad rap in the past.
"The other things I think are crucial is what we do with the new high street, which will be along Deal Porters Way – what it means to build a space like that now and how we create the public spaces and routes to the amazing parks, docks and woods that are already here.
"We want to make it so that if you have nothing on your agenda for the weekend and you want to stay in London, then you'll just go to Canada Water and all the amazing stuff that's there.
"King's Cross is great – I think this will be bigger, better and greener from a public space point of view."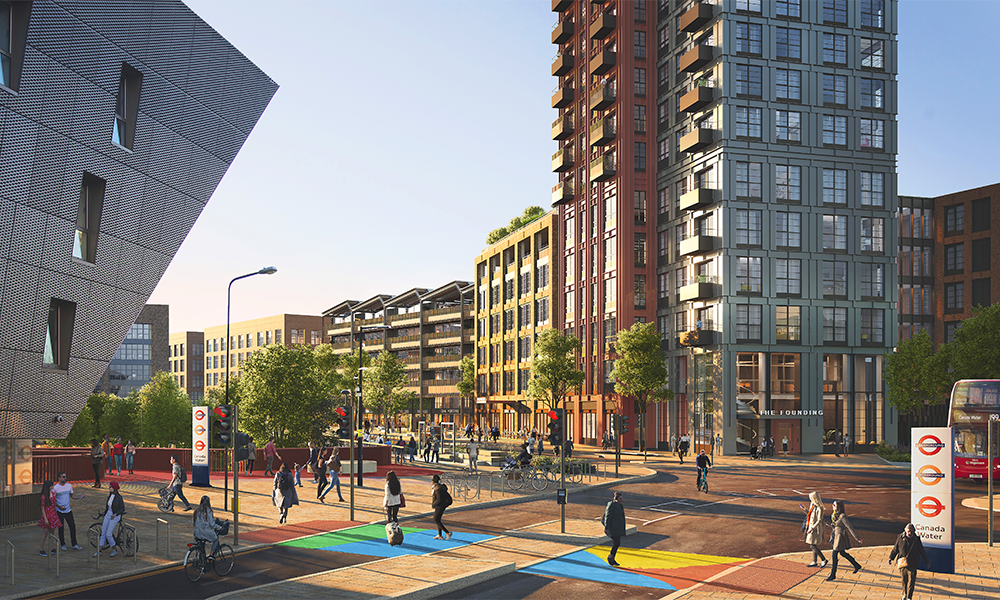 Read more: Discover the 2022 Greenwich Theatre panto
Read Wharf Life's e-edition here
Subscribe to Wharf Life's weekly newsletter here
- Jon Massey is co-founder and editorial director of Wharf Life and writes about a wide range of subjects in Canary Wharf, Docklands and east London - contact via jon.massey@wharf-life.com