Company melds online and physical store with no sales people and no haggling to ensure fairness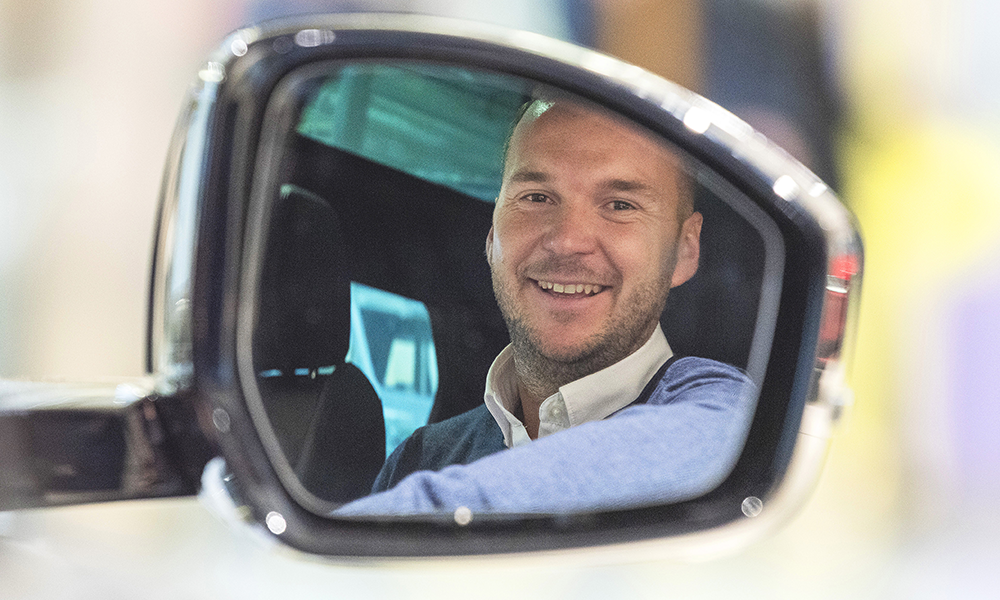 Subscribe to Wharf Life's weekly newsletter here
While recent arrival in Canary Wharf Rockar has a showroom full of gleaming Jaguars and Land Rovers and a full fleet of test drive models tucked away on the third level of Canada Square car park, it's not like other dealerships.   
"Rockar offers a new way to buy a car," said Oliver Walters, head of business at the brand.
"It was founded in 2014 by Simon Dixon, who had been very successful in the motor industry for 20 years before deciding to sell the businesses he owned in 2004.
"Over the intervening 10 years he'd become increasingly frustrated as a customer, seeing that the process for purchasing a car hadn't changed – all the sales tactics were still in play that you'd get in a traditional dealership.
"So he decided to create something different and come back into the industry. That's why he founded Rockar.
"He wanted to digitise car buying, so he knew he needed a digital platform, but he also wanted to create an environment for people to experience the vehicles and that's why we have a physical store.
"Rockar's aim is to offer a way for customers to fully enjoy the buying experience – they're empowered to do it online or to come to the store and configure their vehicle there, then have it delivered free of charge."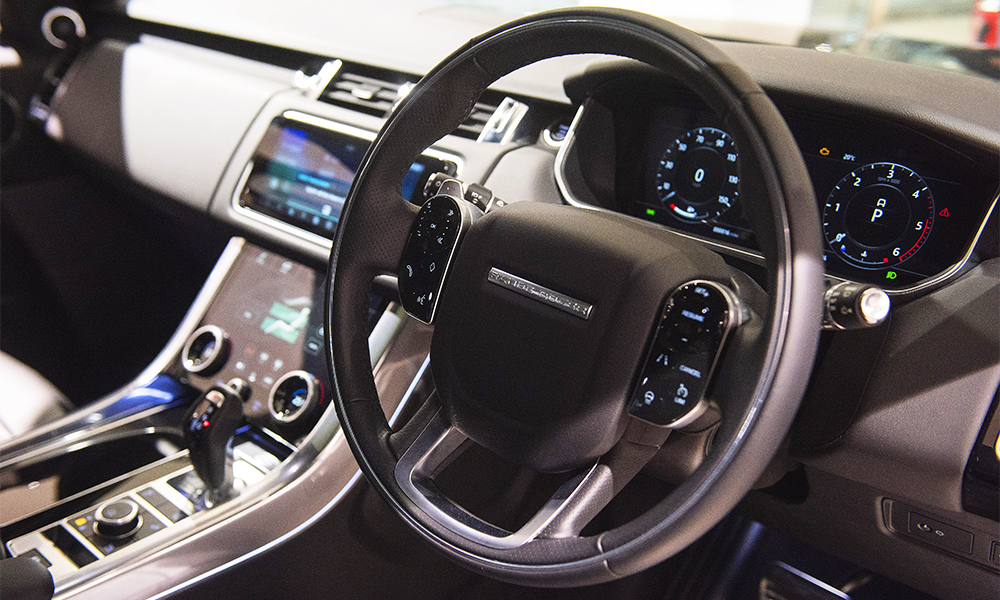 Having started the brand successfully selling Hyundai, before the marque bought out its business, Rockar currently works exclusively with Jaguar Land Rover, rising rapidly to become the top seller of Land Rover products in the UK. 
"When Simon set up the company, he didn't want to employ people from a traditional selling background in the industry," said Oliver, who began his career with sports retailer Decathlon.
"When I went for my interview with them, they didn't tell me it was for a store selling cars. What we want to do is help people purchase a vehicle, whether that's online or in person.
"When we're recruiting, it's about finding people with great personalities who can talk to customers and make then feel at ease when buying.
"Jaguar Land Rover do a lot of training with our team so customers can be confident in our knowledge.
"We don't have any sales people in the store, we don't have targets and we have a no haggling policy.
"People can be sure whether they come in the morning or the afternoon they'll get the same price, as when they buy online.
"We update the website with any campaigns the manufacturer is running – any finance contributions, for example, or any additional support – that goes straight online so every customer can benefit.
"It's about being fair and completely transparent. For us it's all about customer service. We help people buy cars but our main driver is that experience, so we monitor it every day and use our findings with our team to improve."
Having had a busy first few weeks, with plenty of footfall in store and customers coming to see and try vehicles, Oliver said the decision to move to the estate had been a good one.
"The location is great for us – it's the right demographic," he said. "We're super excited to be here. We've had lots of test drives and orders going through the store which is great – we're really enjoying ourselves so far.
"The new Range Rover, which has just launched, is getting a lot of attention and the all electric Jaguar I-Pace is great for people looking at it on business contract hire because it only has 1% benefit in kind. That's been really popular, as has the Defender.
"We currently have one of the stunt cars from the latest James Bond film, No Time To Die, in store at the moment.
"It's slightly adjusted with the bucket seats and the roll cage and there's quite a bit of mud on it.
"For me, Jaguar Land Rover is one of the most desirable brands globally and having cars like that in our showroom makes it a joy for us to come to work.
"It's great to see customers coming in with a smile on their face, taking photos and videos with the vehicle.
"The store is just somewhere people can pop in, whether that's to have a chat, find out more about the cars or about Rockar and our online operation, or book test drives.
"Out test drives are usually unaccompanied unless the customer wants a member of staff to go with them.
"We believe the people can experience the car best on their own or with a friend or family member to get a real feel for it. They get up to an hour to drive wherever they like. We can help people with some route options if necessary or they can choose their own.
"Obviously there are some insurance requirements but we call it: 'You Drive', because we let the customer take control.
"We have a demonstrator for every single model in the range. Test drives are generally by appointment, but we will always do our best to accommodate walk-ins.
"Customers can complete a purchase in store or, if someone has opened an account, they can then go home, see the car they've configured and then decide to proceed in their own time.
"They can also edit the finance options and then, when they're ready, check out. Of course, customers can always pop back in store, take another test drive and make the decision in their own time."
When vehicles are ready, Rockar offers the option of home delivery with a full handover and the new vehicle arriving on a covered trailer.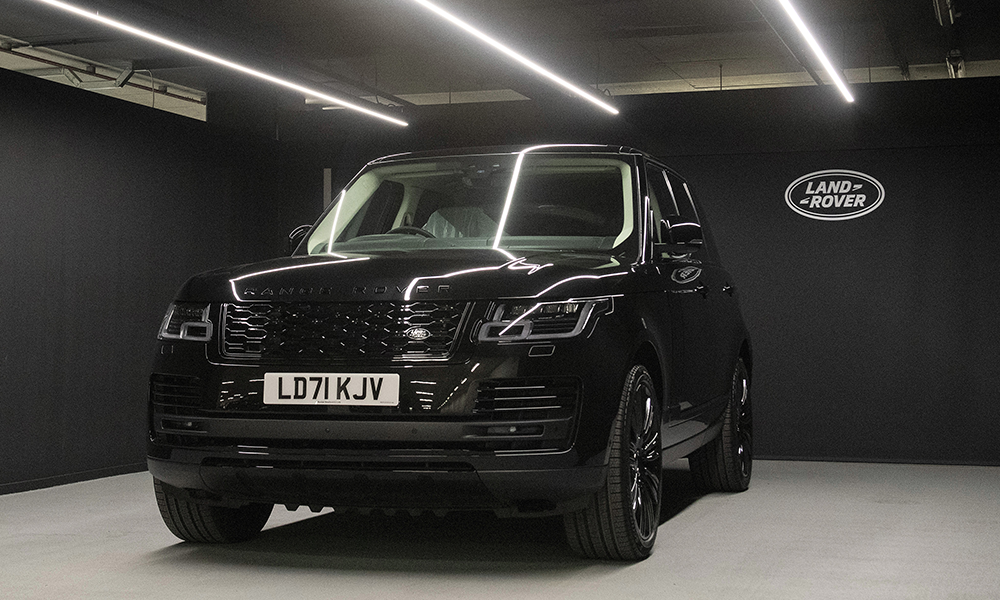 Customers can also collect their car from Canary Wharf, complete with a special bay equipped to reveal their vehicle. All cars come fully fuelled and charged. 
"Just as we've done with buying a car, we're trying to make servicing your vehicle really convenient as well," said Oliver.
"Our service centre in Bromley-By-Bow is staffed by fully trained technicians and is located close to public transport.
"Whether they've bought it from Rockar or somewhere else, owners can drop off their Jaguars or Land Rovers there or bring them to Canary Wharf and we'll take them there for you.
"That's also great for people who don't normally drive to work but are struggling to find time to drop it in for servicing.
"They can leave it with us and collect it at the end of the day. It really is a convenient option.
"We also do collections from customers' homes, courtesy cars if you need one and while-you-wait services too."
Customers visiting the Canary Wharf store can explore every Jaguar Land Rover product, including the Special Vehicle Range, which Oliver said offered an "extra level of personalisation and luxury".
He also said Rockar would continue to evolve as the brand electrifies its vehicles.
"Jaguar already has the I-Pace and by 2025 will have a fully electric range," said Oliver.
"Land Rover offers a plug-in hybrid and mild hybrids across the range and the first all-electric Land Rovers are set to go on sale in 2024."
With a bright, shiny showroom filled with vehicles to investigate, sit-in and explore, Canary Wharf now has somewhere to find out all about these developments.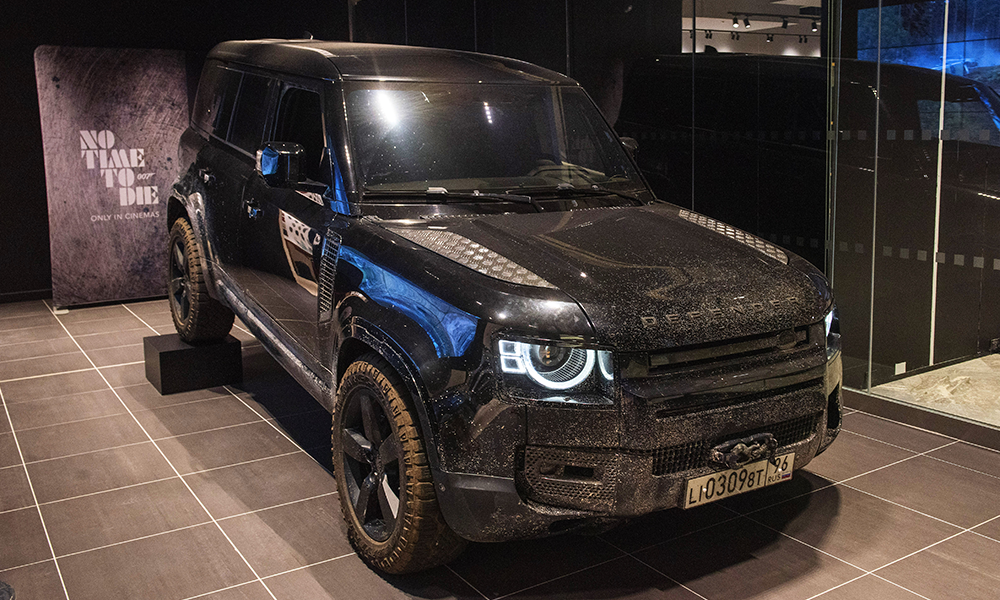 Read e-editions of Wharf Life's print edition here
Subscribe to Wharf Life's weekly newsletter here