The play will be directed by Nadia Fall and stars Rory Keenan and Downton Abbey's Brendan Coyle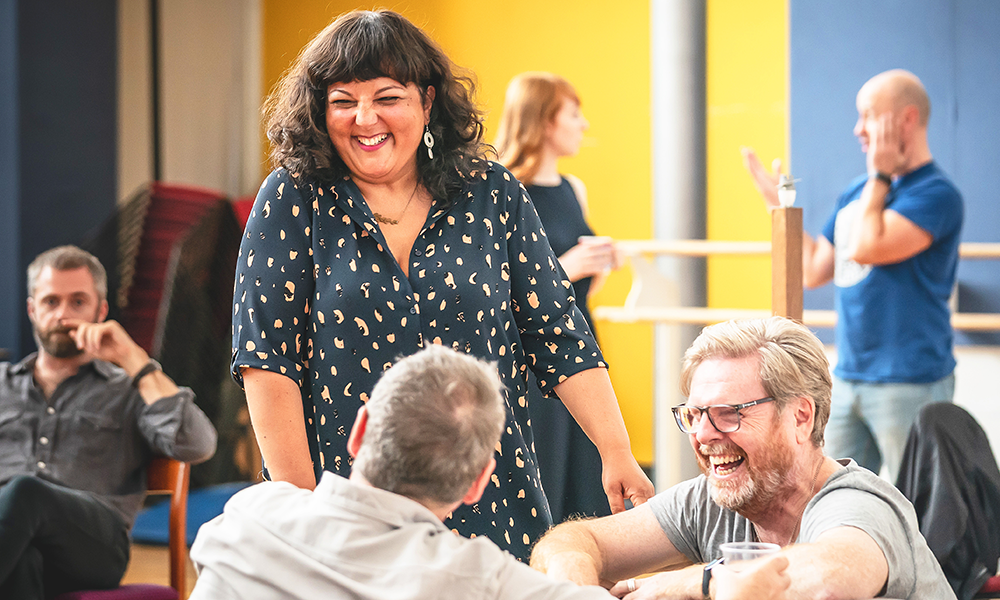 I keep joking about this, but going to the theatre really is the cheapest form of group therapy you will ever have," said Nadia Fall. Theatre Royal Stratford East's artistic director sounds as though she's in a buoyant mood as I catch her on the phone while she's striding towards a rehearsal room.
Within, the four-strong cast of the venue's forthcoming production – Shining City – presumably await. It's a week before the first night and, as director, Nadia is deeply immersed in the process of production.
Written by Irish playwright Conor McPherson and starring Curtis-Lee Ashqar, Brendan Coyle, Michelle Fox and Rory Keenan, the show will run from September 17 to October 23, 2021.
Nadia said: "It's set in Dublin in the early 2000s and it's about a recently bereaved middle-aged guy who's not one to talk about feelings, not someone to go to a therapist, but he's absolutely desperate.
"He walks into this therapy session and starts to tell his story, but there's something more to his tale – he's having visions of his wife. So it's an ode to Dublin, but it's also a story about how men hold their pain and how they don't talk about it.
"Even now we talk a lot about mental health in men and how it's not the thing to do to express pain. The play investigates that a bit as well."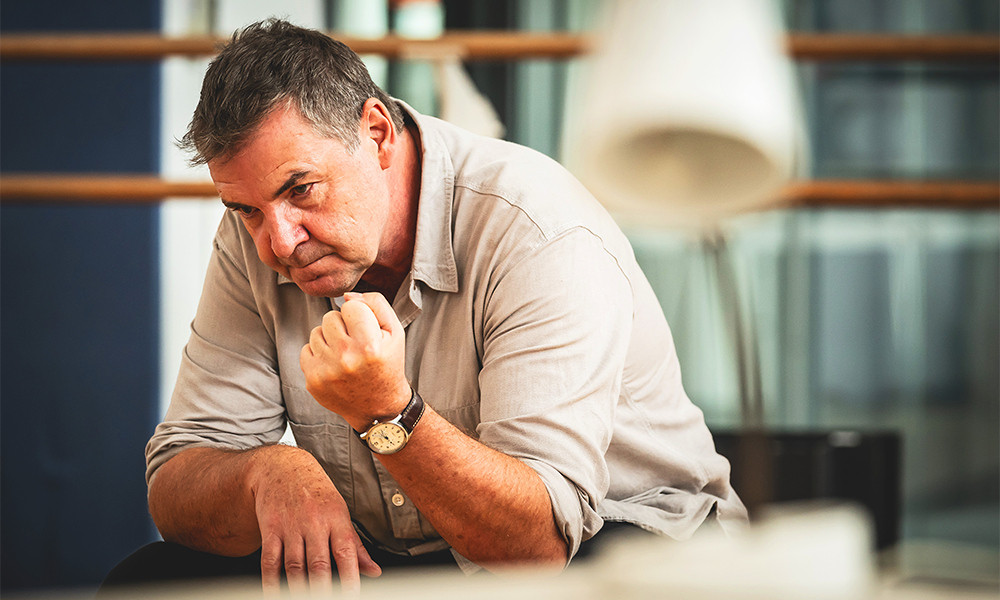 Coyle, best known for his role as valet Mr Bates in Downton Abbey, takes on the lead role of John. He's also no stranger to McPherson's work, having won an Olivier Award for his supporting role in the playwright's hit The Weir.
"Conor's work is very celebrated in theatre," said Nadia. "As a fan watching the original outing of this play back in 2004, I really remember it as one of those plays that gets under your skin, it's really ripe for revival.
"I thought there might be a whole load of people in east London who might not have seen the original production, so for them it would be a new work.
"It's a very well crafted play that really fits in our venue – a haunting story in our old Victorian theatre.
"I wrote a love letter to Conor to say how much the play meant to me, and we were very lucky to get the rights to do it, because it's one of those plays that half the theatres in the land would want to revive. Everybody who saw it remembers it.
"It's a great ensemble piece and we have a genuinely Irish cast, so I feel it's really lived-in and authentic.
"While it's a play about grief and loss, it's got some gallows humour in it and some really uplifting moments.
"Audiences certainly won't leave on a downer. I really hope people will want to talk about it in the bar afterwards.
"Conor is a master craftsman. Shining City deals with a macabre subject matter but leaves people on a thrilling high.
"I feel that people, for very different reasons, have had a really tough year with the pandemic. While the last thing I want to do is to suggest people shouldn't talk about it, sometimes they just don't want to, they want to be uplifted and be distracted.
"Theatres have an extraordinary way of processing life, which you can't get by watching the television at home. We do need to get behind our gorgeous venues, or we will lose them – it's as plain as that."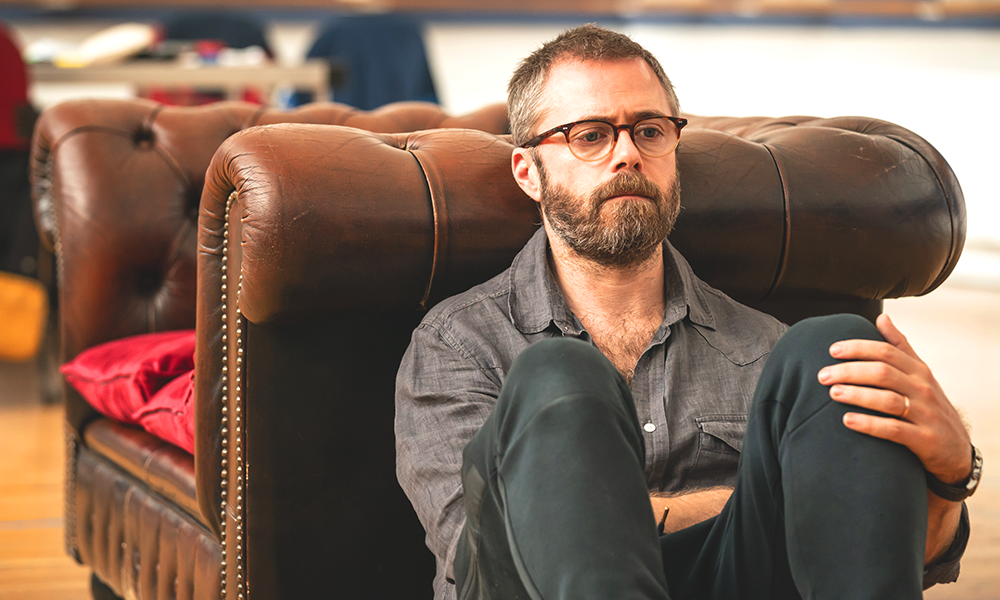 Nadia, who was just embarking on her second season at Stratford East when the pandemic hit, having previously spent three years at the National Theatre as an associate director, said she was quietly hopeful audiences would return to watch live performances.
"I think people need it and there's an appetite," she said.
"Being in the rehearsal room, even when things are hard because it's a difficult play, is just so joyful – you remember why you do the work, and there's no substitute for that.
"As well as Shining City, this year finally, finally, because it had to be cancelled last year, we'll have our panto, Red Riding Hood, from November 27.
"Yes, it doesn't seem like high art, but for so many people it's their first taste of a theatre, and it's such an equaliser, bringing all generations, all creeds and colours together.
"It was such a moment, having to cancel that, because it brings all our staff and families together and it's such a buzz.
"There's a noise in the building from morning till night when it's panto season, with young people, and families in the evening – I'm really looking forward to it this Christmas.
"Then, after Christmas, we have the great Lyndsey Turner directing Dennis Kelly's bitter comedy After the End, which was supposed to be this summer but was delayed due to Covid restrictions.
"It's an incredibly dark and exciting work that's both post-apocalyptic and chilling, set in a city that's just been hit with a nuclear weapon."
The opening night of Shining City, will be an occasion with a different sort of intensity, as the community of audience and staff once more gather together in a single location for a performance, just as humans have been doing for thousands of years.
"First nights never get any easier," said Nadia. "In fact, I think I might get more nervous over time. I'm the worst person to sit next to and I'm very superstitious.
"I try to sit next to my brother – he's the only person I usually invite, poor man.
"He doesn't work in theatre, he's nothing to do with it, and I'm digging my sharp nails into his thighs. I watch the productions I've directed like I'm watching a cup final – I feel I'm up there with them.
"This time will be a bit different though. Even with staff in the building, we've tried to be as cautious as possible.
"Opening up again will be very emotional. We haven't all seen each other for a long time, whether that's staff or regular audience members."
Tickets for Shining City start at £10. Some performances will be socially distanced. Check with the box office when booking. 
Read e-editions of Wharf Life's print edition here
Subscribe to our regular newsletter here