Matteo Congedo, regional manager for Canary Wharf and Docklands, talks service, sales and lets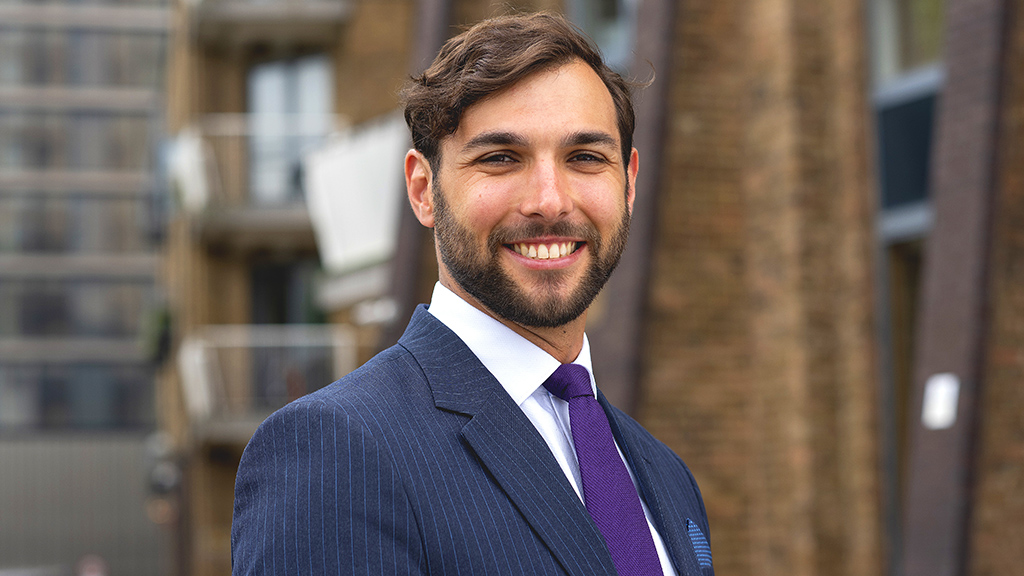 First established in 1984, when much of Docklands was still a derelict industrial wasteland, estate agency Alex Neil has stood the test of time, embracing the challenges of regeneration while growing and nimbly evolving to serve its ever-changing market.
Walk through the doors of its Canary Wharf and Docklands branch on Westferry Road and beneath the grey and copper of its branding you'll find a business marketing properties in 65 different countries via 94 online portals – the kind of reach that would have been impossible 37 years ago.
"When we represent a vendor or a landlord, we do the very best we can to make sure they get maximum visibility in terms of marketing," said regional manager Matteo Congedo.
"Because of Brexit and the fluctuations in the value of the pound, people overseas have seen that as an opportunity to invest in London and Canary Wharf is seen as one of the best places to be, so we've invested heavily in marketing all the properties we have internationally. That's not something many agents can offer in London.
"But we also like to have a local presence – for example, we send out 300,000 printed supplements in the areas we cover as well and that reaches a different audience.
"We're a modern agency, but that means using a range of different methods to make sure we cover as wide a demographic as possible.
"One of the mistakes agencies make in terms of marketing is that they think one thing is going to work and they invest all their time and effort in that – social media, for instance. But what about people who don't look at those platforms?
"What we've seen with video tours of properties during the pandemic, for example, is that because people are potentially committing themselves to a home for 30 years, they're not going to do that if they only see it on a screen.
"It's not like buying something on Amazon where if you don't like it you can send it back. So during the pandemic we made sure we could continue physical viewings, equipping our staff with PPE, minimising time wasted."
Operating from three locations in addition to Canary Wharf – Chiselhurst And Bromley, Bow And Bethnal Green and Rotherhithe And Bermondsey – the company covers Docklands, Kent, Essex and east and south-east London, marketing properties both to buy and rent.
Matteo said: "The sales market is very interesting at the moment because the only two things people were thinking about a couple of months ago were buying a place and working from home.
"At that time, because of the restrictions, buyers didn't really have much opportunity to do anything else. With the easing, we've seen a bit of a drop in terms of viewings but a rise in terms of the quality of applicants – more serious buyers.
"Before we had people who were just looking around because there wasn't much else to do.
"Now, as society opens up to other things – you can see family or friends you haven't seen in a long time – those people who weren't seriously committed to buying are doing those activities instead, rather than searching for a property.
"That's good for owners, because the time between putting a property on the market and getting an offer has fallen as a result.
"The way I see it, the average age of Canary Wharf residents is likely to drop.
"Over the past year, families have started to be more open to other areas. This area is great to live in but potentially doesn't offer as much in terms of schools as some others. That's what's driven a lot of families to move to the outskirts of London.
"But, if you want to live in a cool place, walking distance to the office and the amenities of Canary Wharf and you want to be able to do lots of activities then it's the place to be.
"I'm a true believer that Canary Wharf won't struggle. Yes, over the past 15 months we've been through a lot and we'll need a bit of time to adjust, but what Docklands offers is unparalleled compared to any other place in London.
"People don't want a long commute, especially if they're working in financial services or for a big company where they're doing very long hours in the office.
"The last thing you want to do after that is to go on a depressing journey on the Tube. It's dark and dingy, especially in winter – an increasing number of people want to live close to work.
"Also, what the buildings here offer in terms of facilities is very attractive – you have cinema rooms, swimming pools, concierge services and business hubs. The lifestyle here is completely different to how it was 20 years ago.
"In terms of what's popular, the older developments are really holding their ground because they offer a very large floorplan and that's what people want. Then there are a lot of youngsters attracted by the new developments."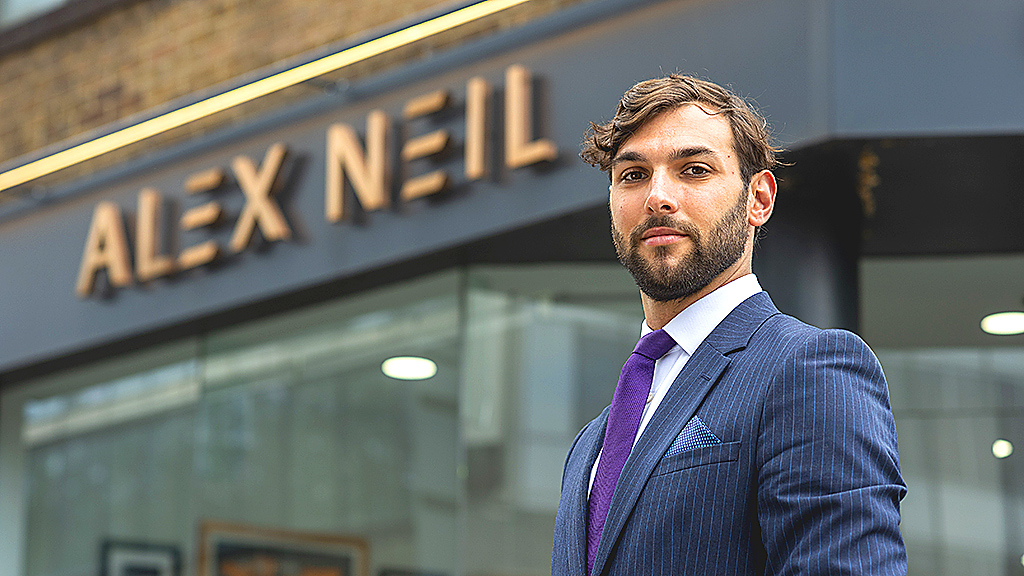 Matteo said the rental market locally had been through a rollercoaster of a year with the pandemic initially seeing tenants leaving the area but predicted a recovery would follow widespread return to offices.
He said: "We've seen Canary Wharf Group move into the build-to-rent market – a prime example being the Newfoundland building, which is just across the road from our office – that's evidence of the demand for package deals where those renting pay a fixed price with bills included.
"We're dealing with the Circus Apartments at Canary Riverside, which is another build-to-rent scheme of 46 apartments, all offering luxury living because that fits with the calibre of people the area is attracing at the moment.
"When people were not allowed in the offices, we did see a migration away but things are picking up and I think we're going to have a boom around September when a large proportion of Canary Wharf workers are expected back in the office.
"That's what we're preparing our team for. It's reassuring because there's a huge buy-to-let market locally with many investors putting money in from abroad."
Matteo was also keen to stress that, while Alex Neil is very much a company that looks outward, its heart is firmly in the communities it operates in, donating a percentage of its fees to a chosen charity each year and welcoming collaboration with local organisations.
He said: "Estate agency is a people business. The agent should be someone embedded in the community – it's very important that every viewing we do, every person we speak to, we give the best possible level of customer service because you never know who you're dealing with.
"The tenant of today could be the buyer or the landlord of tomorrow. Because we've been here such a long time, we have people who perhaps began renting through us but are now looking to buy and are looking only through us because they have an expectation – they know we're going to do the best we can.
"In the industry, you see a lot of pop-up shops, businesses that start up and then close down after a couple of years because they don't really offer a service. We've been established since 1984 and that says a lot.
"This year both me and the firm's director David Hatch will be running the London Marathon to raise money for Guy's And St Thomas' Kidney Patients Association. We'd love to raise as much money as possible. As a company we try to do as much for charity as we can.
"An estate agency should be part of its community – a point of contact if you need anything.
"For example, we just bought a greenhouse for a girls school in Chiselhurst so they can grow plants. It's about giving something back to people locally."
Call 020 7537 9859 or go to alexneil.com for more information about properties in the area or to pledge your support for Matteo and David's efforts in the forthcoming London Marathon
Read e-editions of Wharf Life's print edition here
Subscribe to our regular newsletter here