Katie Arnott and Fran Cookson started their brand, which now offers a bridal collection too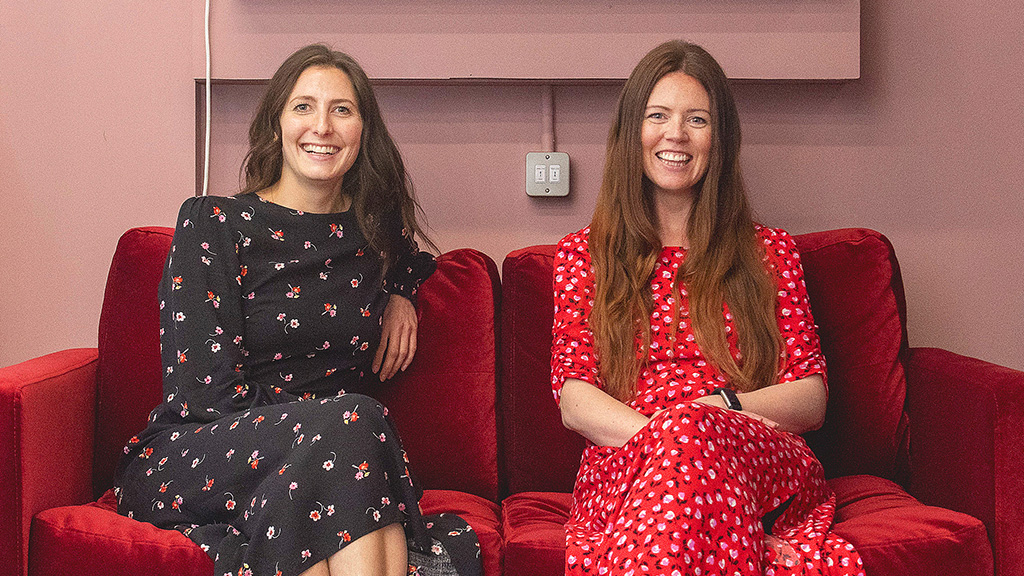 The story of Rewritten has, at its heart, a friendship. Katie Arnott had been working at then emerging jewellery brand Astley Clarke for about four years when she was assigned as a buddy to incoming head of communications Fran Cookson.
Despite being in different teams, the pair worked closely, becoming good friends over the next four years when one night, over several glasses of wine, inspiration struck.
"We were both getting married and we couldn't find nice, cool, contemporary bridesmaids' dresses for adults," said Fran.
"We'd asked our friends where they'd been shopping for them and were told there were only traditional, old-fashioned shops – we saw this gap in the market and decided to launch a bridesmaid's dress brand.
"We always knew we wanted to do our own thing and between us we thought we had the right skill set. Katie understood retail and operations and I had a background in fashion design as well as marketing.
"We put a business plan together and approached Virgin for a business startup loan in 2016 and that's how we founded Rewritten."
startup
"We've nearly finished paying back that loan," said Katie. "Applying for it was really good for us because we had no idea what we were doing at all.
"We'd never started a business so we didn't have a clue how to write a plan for one. Doing that really forced us to sit down and look at so many different aspects of the company.
"We put this huge document together, applied and got accepted straight away. Virgin has been very supportive over the years. We have often gone back and done talks there because they have lots of entrepreneurs and startups going though their programme."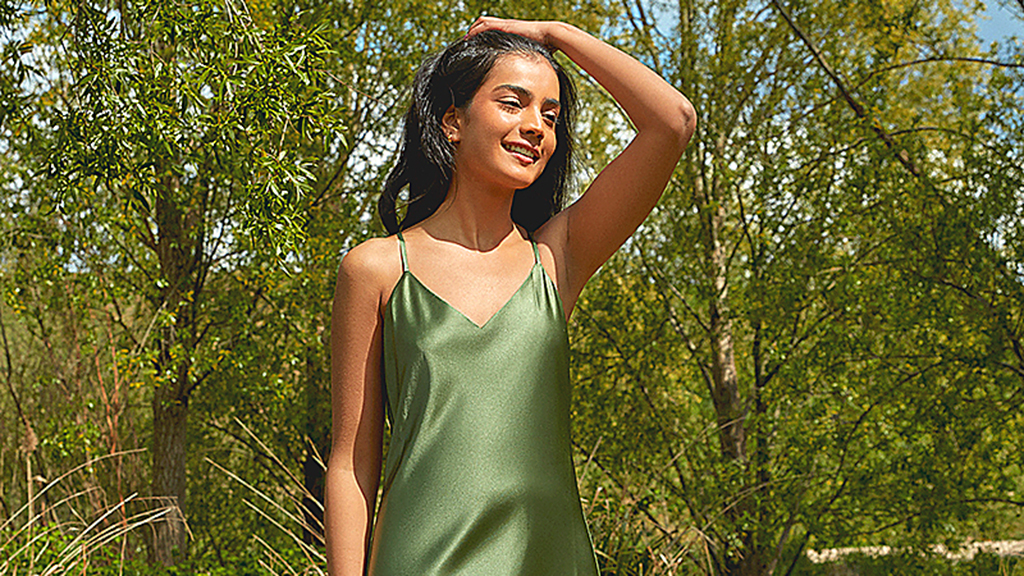 styles
"We started with four colours and four styles, and now we have around 14 colours and 10-12 styles," said Fran who designs Rewritten's products.
"We've grown quite a lot as a brand and we have a wholesale channel as well, so we have stockists around the UK and internationally.
"We sell mainly through our showroom appointments and we're fully booked until August as well as selling a lot online.
"We're quite a disruptive brand, in that we were really the first ones to do a wide range of colours and sizes and styles available digitally, which wasn't really a thing before in this market.
"The bridal industry is very old fashioned although it is changing. Traditionally bridesmaids' dresses would be very generic and really expensive – £300 per dress – that's a huge amount of money if you have eight to buy.
"Many were prom-style – it was almost a joke category and that's what we wanted to change.
"The question we ask is: 'Why can't you wear a really cool dress or a jumpsuit as a bridesmaid – something that you could potentially wear again?'. We call it sustainable bridesmaid-wear – the idea is that this no longer a 'single use' industry.
"Women's fashion is one of the biggest environmental offenders and bridesmaids' dresses are a big part of that – they're relegated to the back of the wardrobe and we wanted to change that, making pieces you want to buy and wear, whether that's different styles in the same colour or the same dress in a wide range of sizes.
"When we started, this approach didn't even exist and people really enjoyed that autonomy rather than being told they had to wear a horrible dress."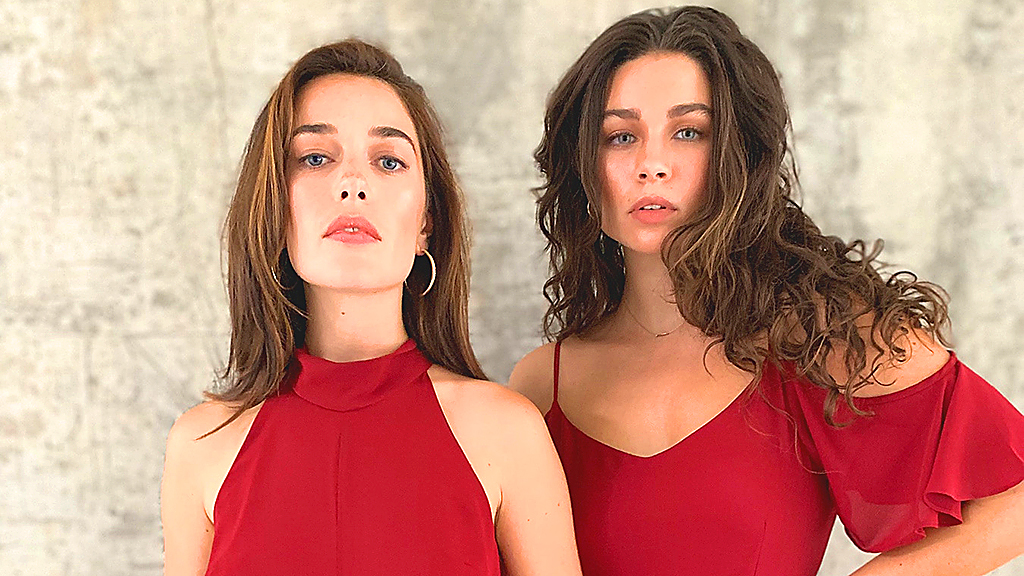 showroom
Having originally opened its doors in Tottenham, the brand has relocated to Fish Island in Hackney Wick, with premises that cater for its shipping operations and, crucially, customers who want to try dresses on.
"We make the whole thing really special with private fitting appointments and we open at the weekends too," said Fran.
"People can come in as a group, have a glass of Prosecco and it's a really lovely experience.
"It's our clients with their mates having a trying on session – and our frosted glass makes it very private. Hackney Wick is such a cool area, with all the bars and restaurants around here – we have a blog on our website that tells visitors where the best places to go for brunch or a drink are and people really make a day of it."
sustainability
Katie said: "We're trying to change the preconception that weddings are about single-use fashion. Our brand is about rewriting the rules.
"We had to apply for our space at The Trampery in Fish Island – they were looking for sustainable fashion brands and we are one of the six founder members here.
"We're not saying we're perfect but we're really striving to make a lot of changes, using recycled fabrics and making a lot of the collection in London as well as only making dresses when people order them which is a sustainable way of manufacturing."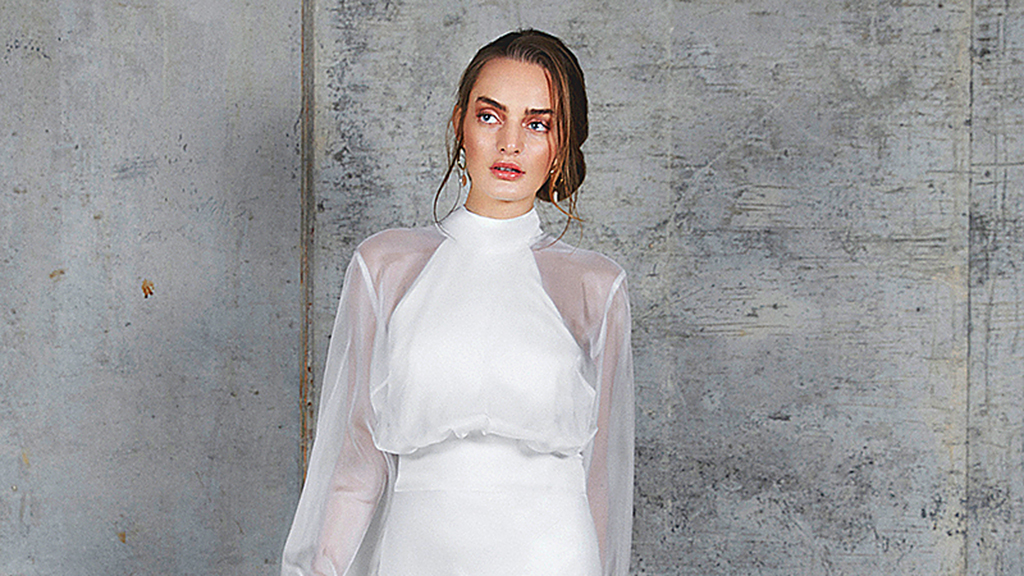 spreading
Rewritten recently launched its first bridal collection, made entirely from organic and recycled fabrics in response to demand from fans of the pieces in its core collection.
"We're quite a London-centric brand at present so we'd like to become a lot bigger in the UK," said Fran. "We've been looking at Manchester and we also have a lot of Irish brides, so Dublin could be an option too.
"In terms of sustainability we want to have the whole collection made in recycled fabrics by the beginning of 2023 and that's partly about changing people's mindsets about what that means, educating our customers. Our bridal collection really shows that – it's affordable and the dresses could really be worn again."
Read e-editions of Wharf Life's print edition here
Subscribe to our regular newsletter here