The venue will welcome live audiences for black comedy EastEndless from May 28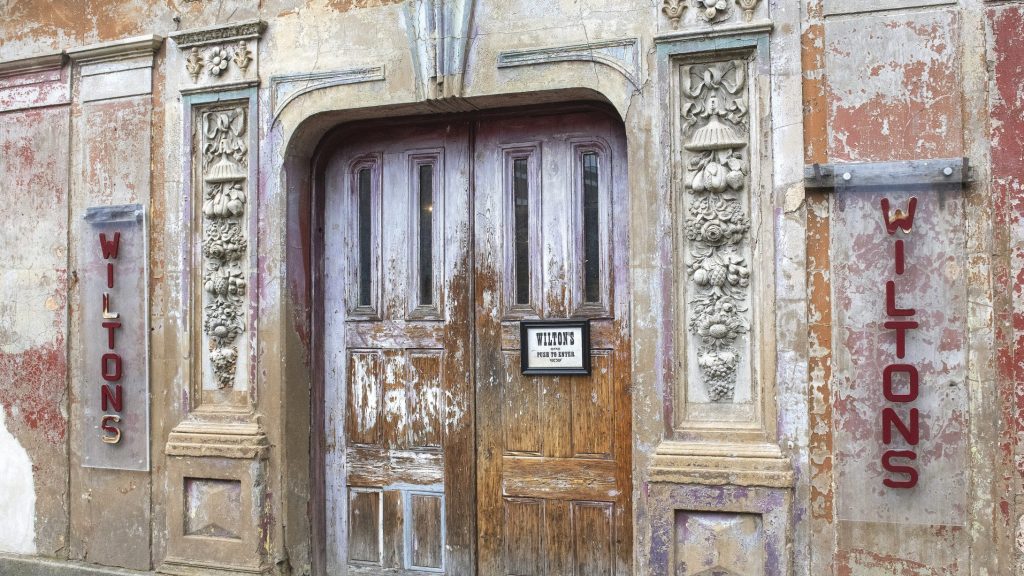 The doors of Wilton's Music Hall in Wapping, shut to the public for more than a year, are set to reopen on May 28 and the team cannot wait to welcome people back to its forthcoming programme of shows and to its bars.
Head of development and communications at the venue, Harry Hickmore said: "We closed the building to the public as instructed on March 16, 2020. The memory of that day is quite vivid because, like all arts organisations, we're not used to closing our doors – especially not for an uncertain period of time.
"We haven't been completely quiet over the past 14 months – we've had a lot of exciting things going on in the building, which was often used as a set for film or TV productions.
"We've had the BBC recording in here, as well as Amazon Prime and new Disney and Netflix films.
"So we've been using the building creatively – there have also been rehearsals in the building for streamed performances, but in terms of having real human beings enjoying culture together, May 28 will see us return to live performances."
OUR TOP PICKS FOR SUMMER 2021

EastEndless, May 28-29, £19-£22
An obsessed EastEnders fan lands a bit part on the show in this blackly comic look at the soap 

Quentin Crisp: Naked Hope, Jun 1, £19-£22
Mark Farrelly takes on the part of the naked civil servant in this resurrection of a work
 
Scaramouche Jones, Jun 15-26, £22.50-£25
A centenarian clown breaks 50 years of silence on Millennium Eve to tell the story of his life 
With restrictions constantly changing and unexpected lockdowns, the reopening means shows that have long been planned can finally go ahead.
"It's been really rough for the artists," said Harry. "Everyone who works in theatre, music or anything to do with industries that work with freelance creatives, knows it's been really rocky, because people have not known when they'd be able to perform again. For all artists, it's more than a job, it's their livelihood, their lifestyle and their life.
"We've got so many who were meant to be performing in March or April last year that we moved to September or October in the first instance and, when that didn't happen, rescheduled for January or February.
"Now we can actually say to artists with complete confidence that, in terms of being able to do socially-distanced shows initially, they will be performing to audiences who cannot wait to hear them. We've got a lot of frustrated performers and now they're thrilled.
"We're delighted that audiences and artists are coming back together in our venue – that's what makes these buildings really sing – it's very exciting."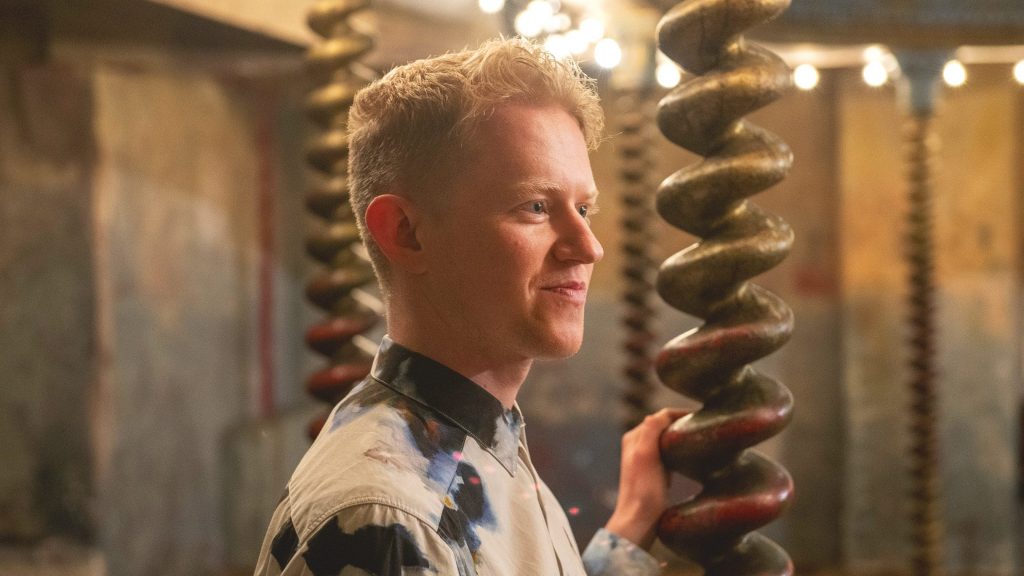 At first Wilton's capacity will be cut from 350 to 109 to ensure audience members can remain socially distanced and Harry said the venue could adapt its operation at short notice should government guidance change.
"Something very strange would have to happen for shows not to go ahead," he said. "The only thing that would stop us is a full lockdown. If needs be, we can have a socially distanced auditorium for a bit longer in June.
"The other thing is that audiences will be returning to a venue that's really comfy and sounds great.
"Wilton's was built to have more than 1,000 people in the hall for performances in the 19th century so it could be a bit boomy. We've just completed a £500,000 project to install acoustic pannelling on the walls of the balcony to enable a range of shows from one person speaking on stage to a full opera.
"We've also had new seats put in, which will be an extra bonus for audiences. We have a lot of generous donors who support us and we've relied on them this year when ticket sales and other income have fallen by the wayside."
Harry, who oversees fundraising efforts for the venue, is also looking forward to the return of weddings at Wilton's.
"By the time this article comes out we'll have just done our first wedding since lockdown," he said. "We've had a lot of people approach us in 2020 who are planning to get married and really want to do it here so I hope there will be more in July and August when people can have a full ceremony and celebration.
"We'll also be reopening the Mahogany Bar and we have a lot of regulars and locals who just visit us for a drink."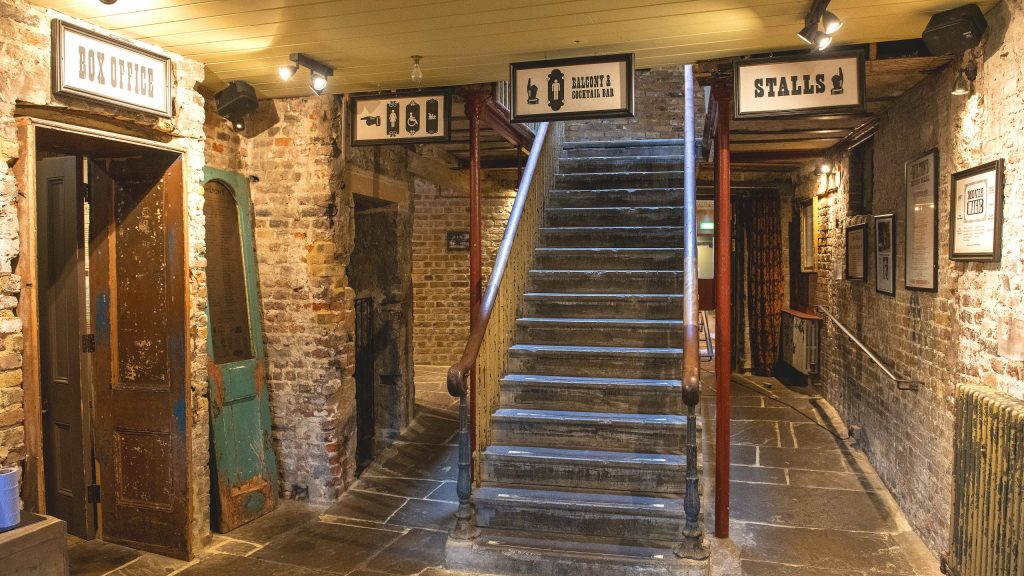 Harry, who is a trained musician and previously worked as a fundraiser for English National Opera, said he was especially looking forward to Scaramouche Jones Or The Seven White Masks later in June.
"It's going to be brilliant – starring Justin Butcher in the lead role, it's 20 years since it was made famous by the late Pete Postlethwaite," he said.
"In general though, the thing I've really missed over the last 14 months is that feeling that people are coming from all different areas, different day-jobs, into one space, to enjoy one thing together – an experience of about 90 minutes without any interruption from the outside world.
"There's the brilliant magic where there are two or three artists on stage with an audience and they're all enjoying it together.
"There's a reason why, since humans lived in the caves, we've been taking part in live performance.
"We love being in a group – it's something really simple – and we haven't always been able to do that during the pandemic.
"There have been great things that have come from the proliferation of live streaming, which will really improve the whole theatre sector, but nothing can beat that bustle before 7.30pm, where loads of people who don't know each other are about to share quite an intimate experience, side by side.
"It's a really beautiful thing and it's something we do brilliantly well in London."
With strong demand for tickets reported, don't delay booking if you're planning an evening out at Wilton's or another venue in the coming months.
Read e-editions of Wharf Life's print edition here
Subscribe to our regular newsletter here