Company plans to use former Falcon Heliport as base for eVTOLs when regulations allow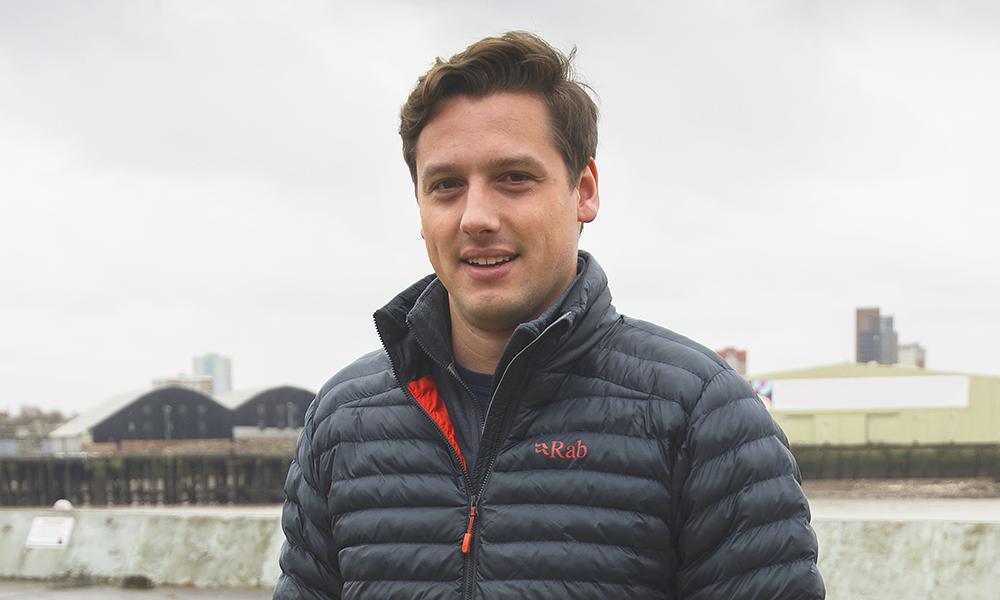 Subscribe to Wharf Life's weekly newsletter here
In Luc Besson's 1997 sci-fi action romp The Fifth Element, there's a scene where Milla Jovovich smashes through the roof of Bruce Willis' flying taxi.
Her arrival precipitates a classic movie car chase (scroll down) that sees his ride bob and weave through city skies thick with airborne vehicles.
In the late 1990s, it was an impossible vision of the far future – colourful, loud and cartoonish.
It wasn't the first film to visually depict residents of a city travelling around by flying taxi, but there was something about the way it embraced an everyday, no-frills approach to such methods of transportation that felt a little bit visionary.
But this isn't a story about an imaginary future.
This is the tale of how an unassuming patch of concrete on the edge of the Isle Of Dogs looks set to play its part in making short journeys in small aircraft accessible and available to many more people.
It just so happens that this piece of real estate lies just across the Thames from Deptford where a young boy named Gary Oldman went to school.
He would grow up to steal Besson's show as prime antagonist Jean-Baptiste Emanuel Zorg in The Fifth Element. 
Zip forward and, a mere 25 years after the film's release, and we're just across the water and finally at the start of our story – what was Falcon Heliport is now Skyports London Heliport.
Apart from some light-touch rebranding, that doesn't immediately mean a great deal.
The facility, located off Westferry Road behind Vanguard Self Storage, will continue to welcome standard helicopters with landing fees for the smallest aircraft starting at a punchy £150 for a 15-minute slot.
It will probably be around 2025 that things start to change – when the first electric vertical take off and landing (eVTOL) aircraft are expected to achieve regulatory approval.
It's these that are the focus of the heliport's new owner and why it wants to transform it into something called a vertiport. 
"Skyports has been around for four years and was set up by two British entrepreneurs, who had seen the progress made in developing a new generation of electric aircraft both in terms of cargo and carrying up to six passengers," said Damian Kysely, who is in charge of the company's European and Middle Eastern operations.
"They don't have big combustion engines or massive rotors so they are much quieter – more like a giant drone with some flying on 36 small rotors all with their own electric engines.
"That makes them more stable and controllable – they generally carry spare batteries so, if one fails, there is always backup.
"Currently the manufacturers of these aircraft are going through safety certification processes and the expectation is the first will achieve that around 2024, meaning they will be at the same standard in Europe as an Airbus 320.
"That means accidents will be extremely rare – maybe one incident in a billion hours of flight. The main premise of our industry is to offer a mode of transport that is both cheaper and safer for passengers."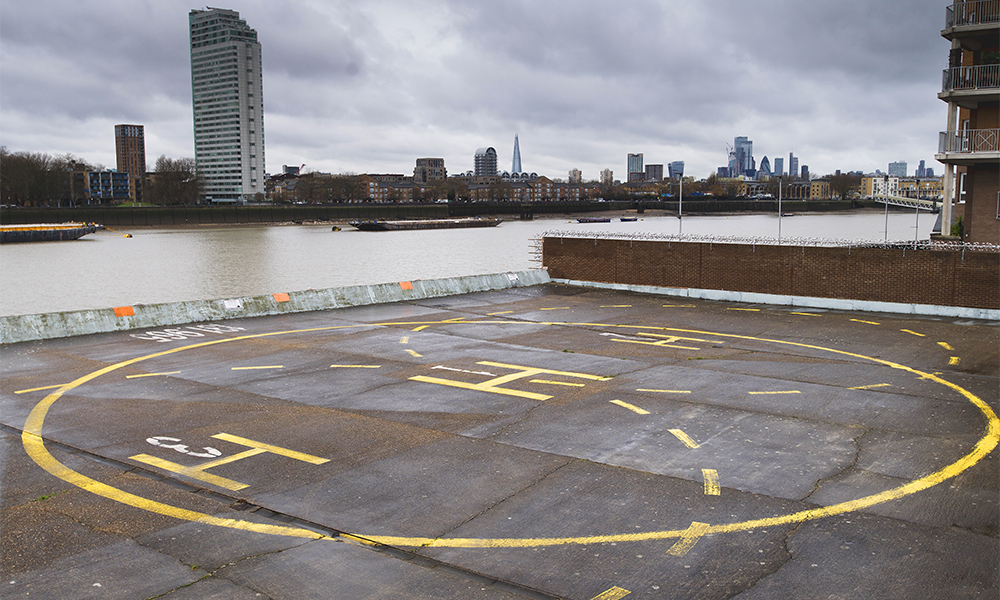 Skyports is now busy with projects worldwide designed to provide the facilities necessary to accommodate these new aircraft.
"Infrastructure takes quite a long time to build, particularly in the aviation sector, because heliports tend to have an impact on the community due to the noise," said Damian, who created his own drone-focused startup before joining Skyports.
"With vertiports, the aircraft are a lot quieter and safer so that gives us the flexibility to build a network that doesn't just sit next to a river or an industrial estate.
"We can integrate them into the fabric of cities, close to where people want to go – whether that's business districts and residential areas like Canary Wharf and the Isle Of Dogs or transport hubs like airports and stations.
"Skyports' business is to develop new vertiports, a structure designed to accommodate eVTOL aircraft, alongside existing heliports until the electric alternative is ready – we think in the mid-2020s in the UK.
"Then the passenger experience that people will have will be similar to what they get from companies like Uber.
"To book a flight from the Isle Of Dogs Vertiport, you'd go on an app, reserve a place on a scheduled flight, turn up 10-15 minutes before, board the aircraft and fly to your destination.
"The eVTOLs we'll be working with will have a range of about 200km-250km so you'll be able to reach not only other parts of London, but the capital's airports and cities in the South East.
"We don't see this as replacing trains or taxis, but rather something that's there as an extra.
"In time the service may become on-demand, although there are a lot of factors involved in that including airspace management, but as new technology arrives that will become easier."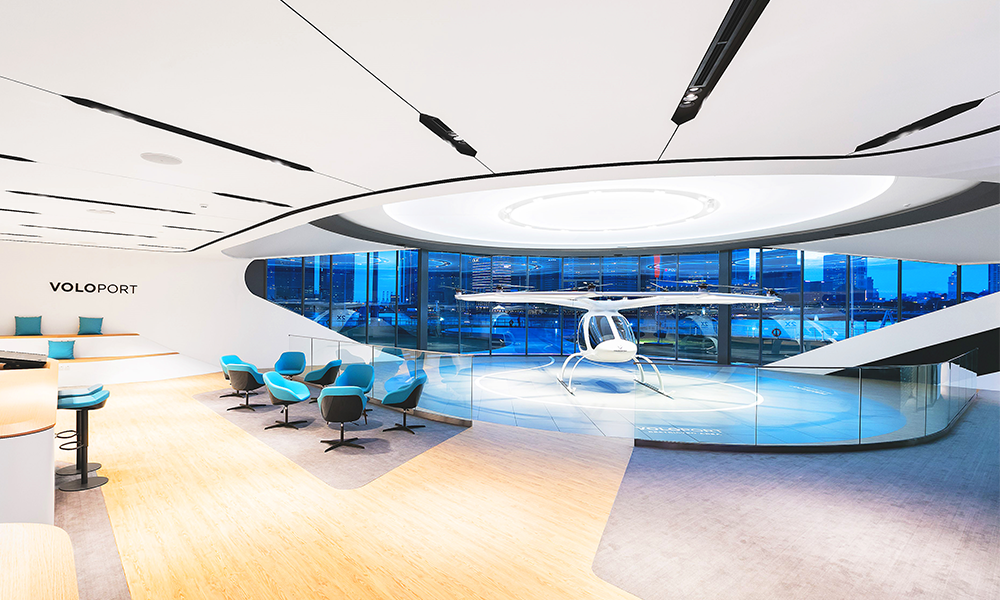 At the centre of Skyports' plan is cost – the idea that taking this sort of trip will be a financially viable alternative to other modes of transport while delivering significantly quicker journey times.
Damian said: "If you want to take a helicopter today, it's prohibitively expensive. If you want to land in London you generally have to pay hundreds of pounds.
"With vertiports, we're looking to offer landing fees in the low tens of pounds, which is a radical difference.
"What the passenger will pay will depend on the distance they want to fly but initially operators will be charging something like £3 per mile – about £60 from the Isle Of Dogs to Heathrow, for example.
"It will be more expensive than taking the train, but it will be affordable. Also, eVTOL's produce zero emissions, which is a very important point.
"Later on with economies of scale, new technology and the possibility of removing the pilot, the costs will come down further.
"At present two types of aircraft are being developed – those with pilot controls and those that don't have such equipment. We think the latter will find it difficult to get certified for congested air space.
"So, initially, the aircraft will be piloted, but the expectation is that over the next 10-15 years, they will either fly themselves autonomously or be piloted from the ground.
"I think self-flying aircraft will come before cars because the air is free of obstacles such as cyclists, dogs and people and autopilot technology has been in use for many years already."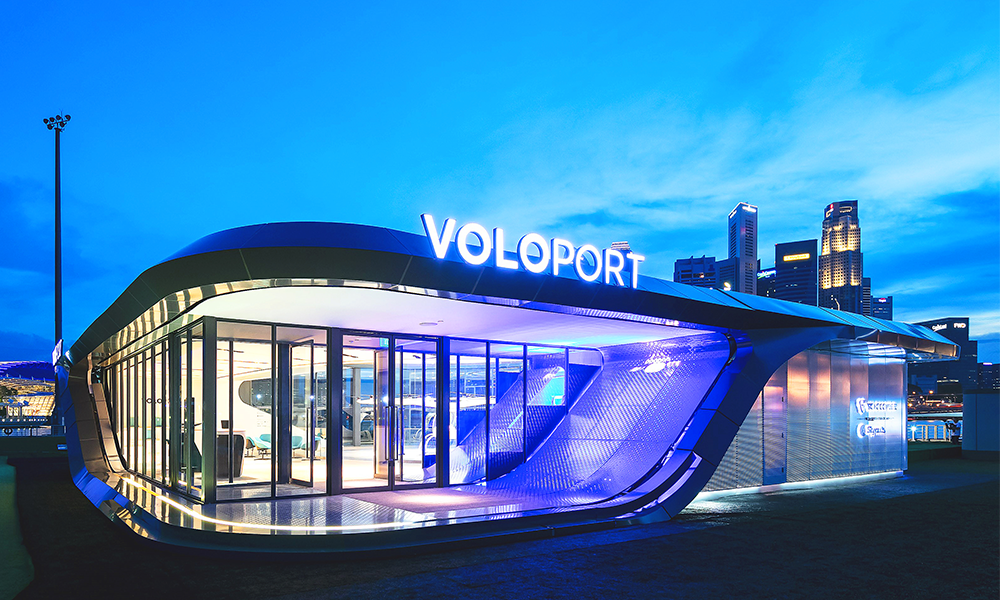 Damian said to introduce people to the idea of making the kinds of journeys that the vertiports will offer, Skyports was looking at offering some demonstration flights by helicopter from its new heliport later in the year at the kinds of prices people could expect to pay for a trip in an eVTOL.
While not directly related to the Isle Of Dogs site at present, the company also operates a cargo drone business.
Damian said: "We've started by focusing on the medical sector with ambitions to transport things like organs for transplant.
"We're currently flying in Scotland with the NHS, connecting a network of hospitals and GP surgeries, having created an on-demand service for samples flown from doctors to labs at any time of the day or night instead of waiting for a scheduled pick-up.
"We're doing similar things in the US, Europe and in Singapore – where we're also building a network of vertiports – using drones to fly ship-to-shore and taking water samples to measure pollution.
"As the technology develops, I think we'll see drones first in rural areas where there is a clear need and it's comparatively easy to fly and land.
"Cities will take more time for drone delivery as landing space is more of a challenge.
"But if I were to look into the future, I'd see a network of rooftop vertiports so high value goods could land on buildings.
"I think it's a question of when – you need unmanned traffic management systems to be implemented, not only in the UK but all over the world.
"Once that happens the skies will get a little bit more crowded and when we're in a position to fly in London, our vertiport beside the Thames will be an ideal testing ground to start experimenting with certain flights."
Read more: Malmin Dental set to launch in Canary Wharf
Read e-editions of Wharf Life's print edition here
Subscribe to Wharf Life's weekly newsletter here