Scheme beside the station is designed to stand out from the crowd as regeneration continues apace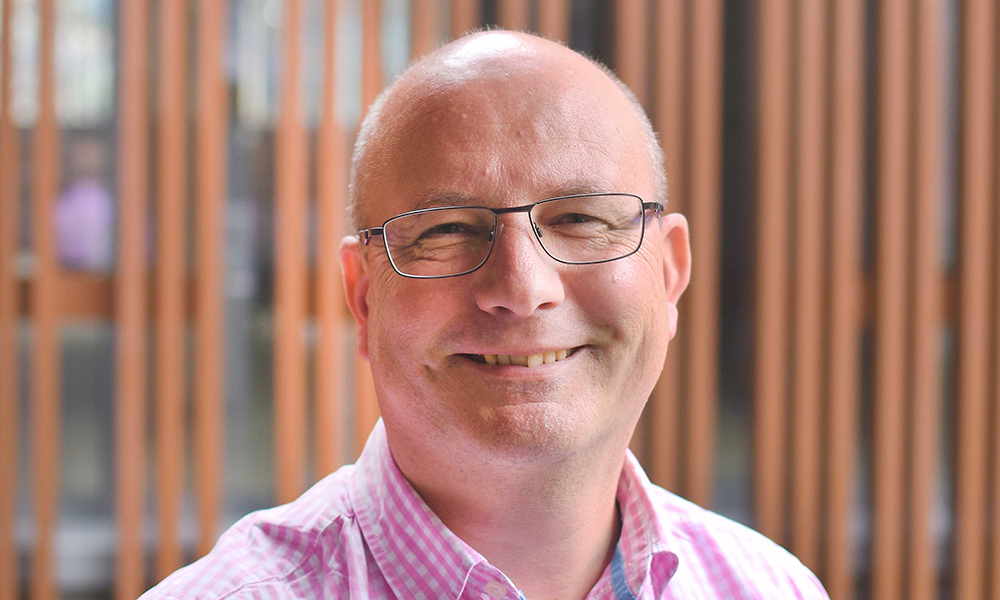 Subscribe to Wharf Life's weekly newsletter here
Homes in Hackney Wick are in demand. Part of that is its location. It's enclosed by the River Lee Navigation canal, the sweep of the A12 and the Hertford Union Canal to the south. Those human-made barriers set it, and its close neighbour Fish Island, apart.
While bordered by both Victoria Park and the Queen Elizabeth Park, this narrow sliver of formerly industrial land is part of neither, although increasingly connected thanks to an expanding network of bridges.
Festooned with graffiti and home to a punchy, artistic, rebellious waterside community, the latest chapter in its regeneration is the emergence of a thriving residential neighbourhood.
Telford Homes is among the developers to have seen the potential – a place that's well connected thanks to its Overground station, that can dip in to all the amenities of Stratford, Hackney, Dalston and Islington but retains its own identity.
Little wonder then that the company's Stone Studios development in Wallis Road has proved popular.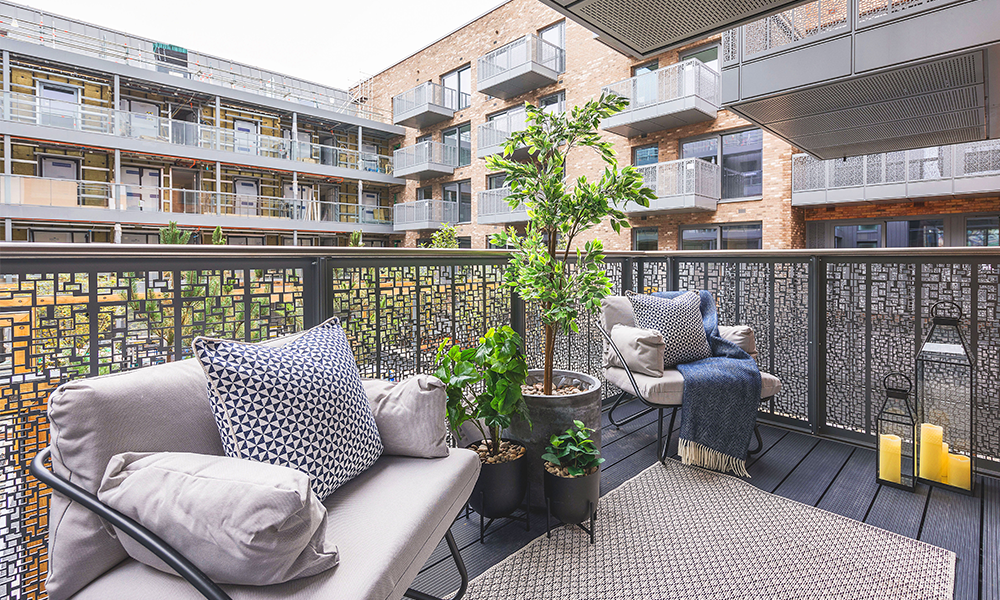 While 80% of the 110 properties available have sold, canny buyers should pay attention to Telford's Black Friday offer to pay the stamp duty on any home reserved between November 26 and December 12.
The developer has also launched a three-bedroom show home to suggest how the spaces it's creating might be used.
Telford Homes group sales director Simon Halfhide said: "Everybody is talking about the effect that the pandemic has had on the property sector.
"One of the things we're finding is that people who are coming to us are spending more time at home.
"They want to be able to get from A to B, but they may live a little bit further out.
"We've noticed over the summer people with their laptops out working on their balconies. With this show home at Stone Studios, the third bedroom is dressed as a study.
"That's part of the mix people are looking for at the moment. Buyers aren't just looking in a particular postcode – they put a pin in where they work, draw a radius and look around that.
"The purchasers here have been in their late 20s to mid-30s, often working in IT or finance. They might spend their time at work being sensible and then here they can let their hair down. It's a very trendy area, very hipster.
"There are some fantastic restaurants whether that's Cornerstone, which has a Michelin star, or burgers at one of the pubs and bars along the canal.
"You've got that great blend and residents can also easily go to Westfield Stratford City if they want that kind of shopping or enjoy the open space of the parks.
"It really is different and Stone Studios reflects that – the properties we have here aren't all the same.
"That's partly something the show flat illustrates – the approach isn't what Telford normally does but we felt we really needed to stand out here as there is a lot of competition in the area."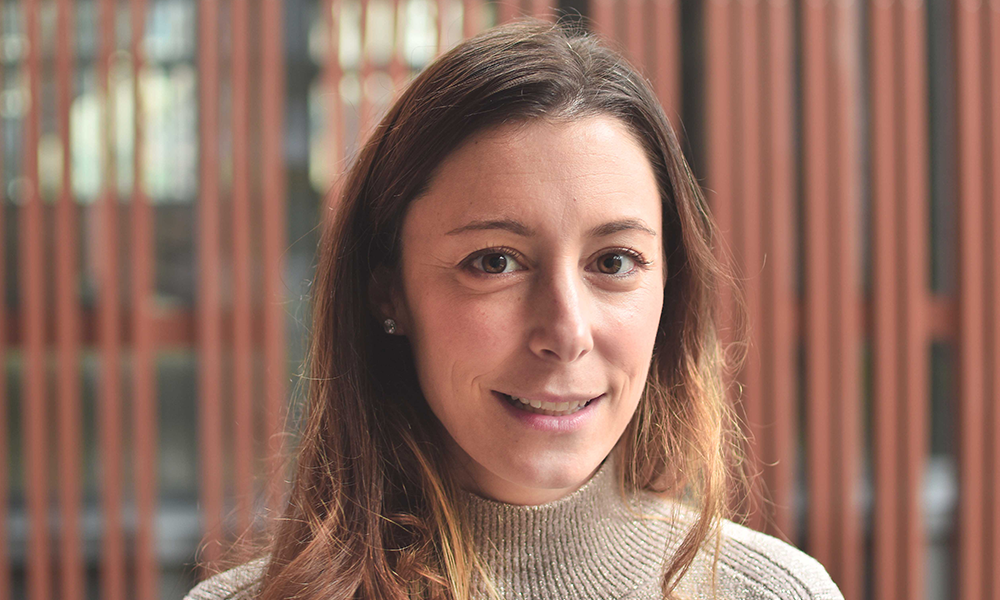 To that end, Telford handed responsibility for dressing the show home to Rachel Battais.
With a career that's seen her work at Harrods, with high-end specialist Argent Design and more recently at Rachel Winham Interior Design, Rachel launched her eponymous business in May.
She said: "The inspiration for the interior was the local area. Hackney Wick is a very lively and vibrant place – there are a lot of artists. I've included a lot of quirky pieces, crafted plates on the wall and oversize bespoke artwork that recalls the graffiti in Hackney Wick, which is one of my favourite pieces.
"There's an element of mixing old and new. I start by collecting images and creating an overall vibe. Then each room has an individual style that relates to that.
"There are lots of things I like – I'm in love with the painting in the main room, but my favourite thing about the scheme is the vintage pieces I've included, whether it's the antique cameras, the furniture bought from local antique shops or a wooden tennis racket.
"With older pieces people are often really passionate about the objects they have and you get a bit of the history. This one dates from 1905 and it was used at Wimbledon."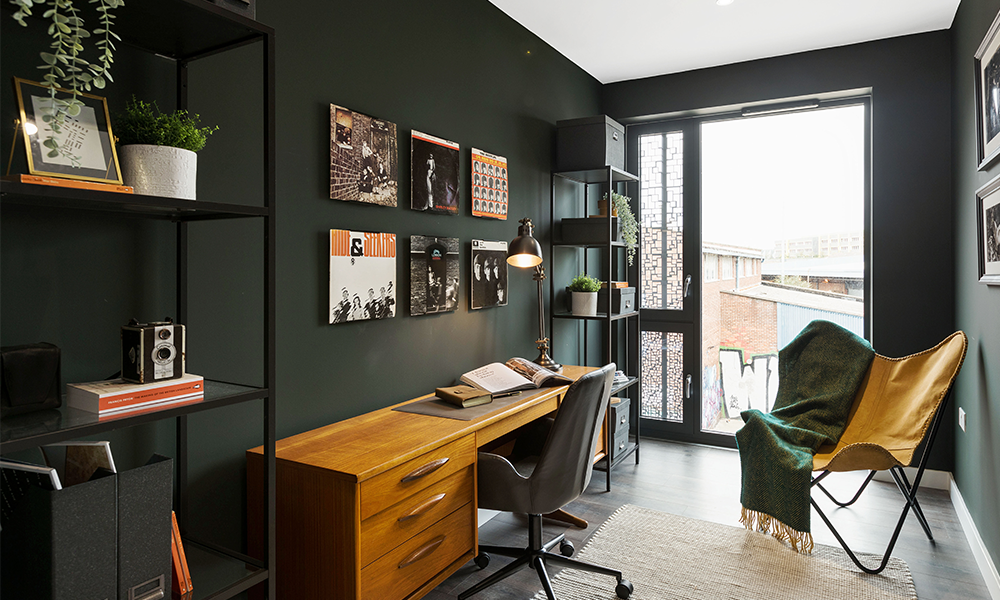 Properties at Stone Studios include plenty of modern attractions including floor-to-ceiling windows, Ter Hurne Avatara flooring throughout and fitted kitchens with onyx grey units and stone worktops.
Split into two blocks, one with a sizeable landscaped central courtyard, the development boasts a concierge service and is located more or less adjacent to Hackney Wick station.
Homes come in one, two and three-bedroom configurations with prices starting at £500,000.
Telford Homes has a long history of successful schemes in east London and beyond and was recently named the UK's most sustainable developer for the second year running by Next Generation's 2021 benchmarking report.
Read more: Discover Wood Wharf warehouse-style homes at 8 Harbord Square
Read e-editions of Wharf Life's print edition here
Subscribe to Wharf Life's weekly newsletter here