Restaurant owner Thorne Addyman talks juggling looking after a newborn with opening his first site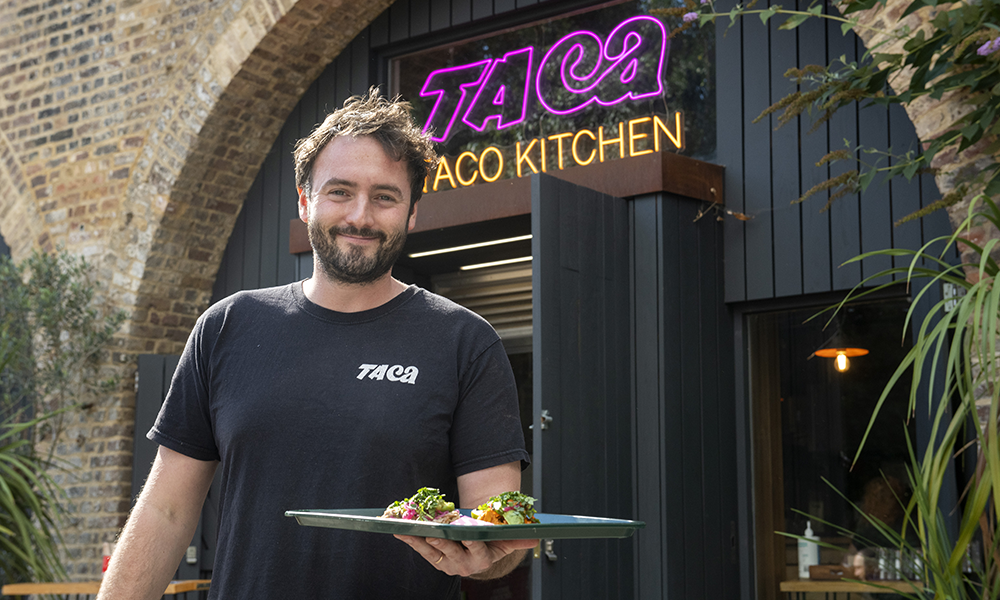 Subscribe to Wharf Life's weekly newsletter here
BY LAURA ENFIELD
When we chat, Thorne Addyman is rumpled, tired and a little distracted.
Pretty standard for someone who has launched their first restaurant – Taca Tacos – during an economic crisis.
But his disarray is also due to the Deptford resident recently becoming a father.
If you think it sounds bonkers to bring new life into the world at the same time as launching a Mexican restaurant, I agree.
But Thorne said opening in Deptford Market Yard a few weeks before his daughter was born felt just right.
"I've been interested in the arches for a while but it's a big commitment," said Thorne, who has spent years cooking at pop-ups and markets.
"A year ago, I did go and view one, but didn't feel ready.
"Then, it was still available in June, so I asked to have another look and it felt like the right decision to go for it.
"Deptford feels more alive this year and it seems like people who don't live here are taking it more seriously and saying it is really coming up.
"I only live four minutes away and was having a baby, so that made it all very manageable."
Reality is hitting a bit differently now he has to get up in the night for nappy changes and feeds.
But Thorne does seem to be managing the juggle admirably, roping in family to help with babysitting while he preps ingredients.
The restaurant serves up six varieties of tacos, inspired by Thorne's trips round the food truck scenes in California and Mexico – where he had his eyes opened to the amazing variations of the dish.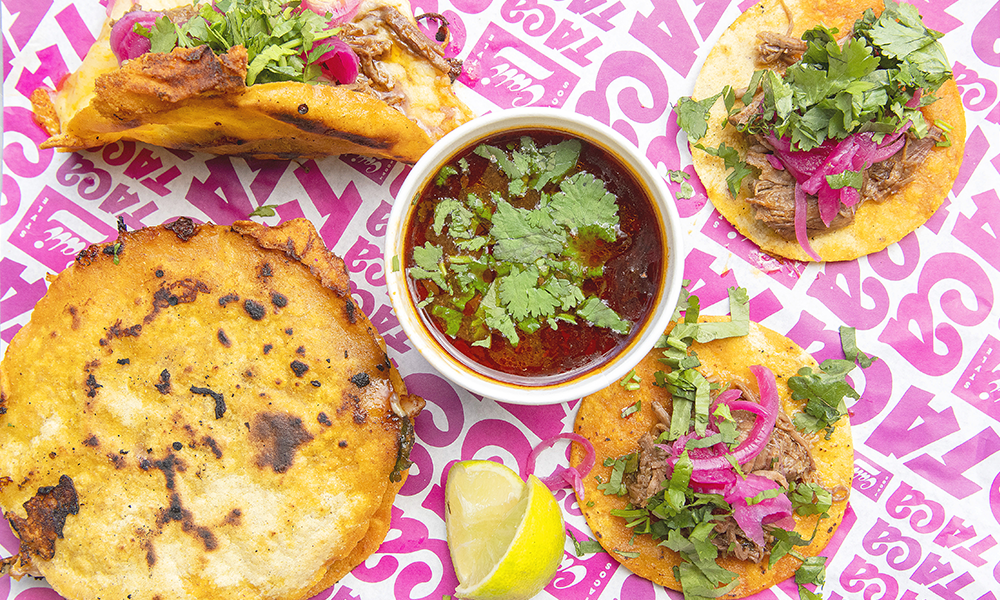 His menu includes the bestselling beef birria, which takes six-hours to slow-cook in a broth flavoured with four different chillies that's then served on the side for dipping.
There is also the green chile pork served with avocado, pink onions, jalapeno salsa and coriander; the chicken pibil, baja fish, pulled 'shrooms quesataco and a black bean taco.
"There are no rules for tacos," said Thorne. "There are combinations of flavours that work better, but it is just about carrying food to your mouth.
"Going on those trips really helped me understand how amazing Mexican food can be and how that's missing in this country.
"It's mind-boggling that everywhere you go they have their own styles.
"In Mexico City I had an Argentinian fusion taco with smoked cheese and rib-eye steak.
"I'm interpreting different areas and bringing a different collection of flavours and styles to London.
"The Mexican wave is very early on and I'm hopefully catching it at the right time."
Formerly an east Londoner, Thorne and his wife moved to Deptford in 2018 attracted by its "cool vibe".
"It felt like there was a strong community here and such an array of food and drinks and shops as well," he said.
"Walking down the high street, it almost felt like you could be in a different country with the smells, colours and fabrics."
As we talk I can sense Thorne is in that new baby haze, where parents are prone to streams of consciousness.
"It is still in the phase where it's all very new and we're like: 'What is this thing? How do we keep it alive?'," he said.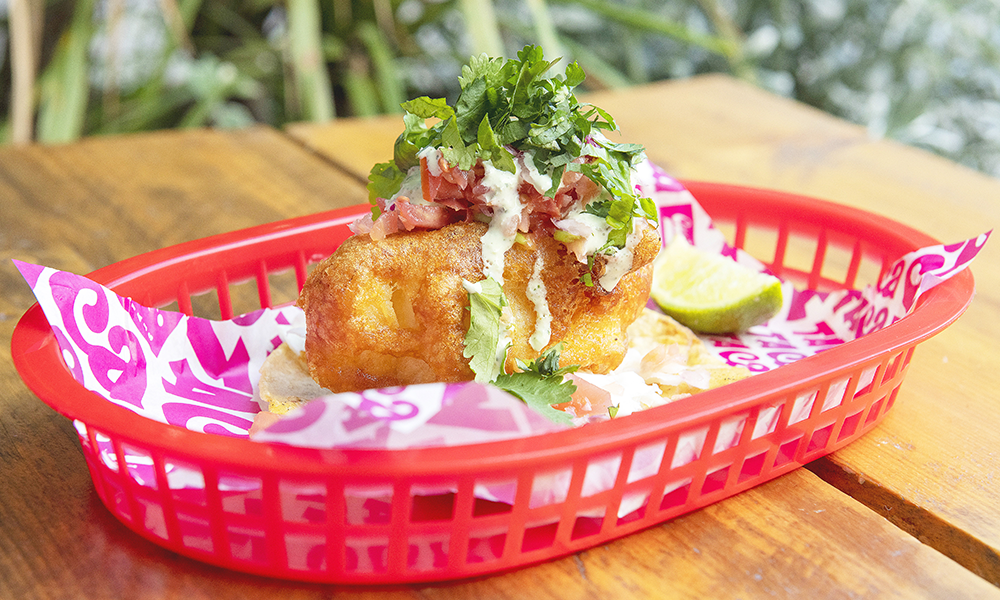 My request for some career background is met with a 20-minute rundown of his life from age 14, when he started as a pot washer in his home town of Hay On Wye in Wales.
He talks about learning the importance of little things such as caramelizing onions for flavour, his move to London to work at Jamie Oliver's steak restaurant Barbecoa in St Paul's, and his two-year hiatus at a food and drink PR agency in Shoreditch.
The pull between kitchen and office continued, with a stint doing savoury waffle pop-ups in east London followed by a job for St Austell brewery in sales.
"I didn't love it or hate it," said Thorne. "But fast forward two-and-a-half years and I got that itch again to do something with food.
"My mum's family are American and we were very lucky as kids that we were able to go to California near enough every year, where there's lots of Mexican food.
"So my wife and I went on a road trip there and spent a lot of time eating tacos to really soak up some of the Mexican food that was about.
"When we came back, I started recipe testing and finding authentic suppliers in London."
In June 2019 Thorne started with a four-week taco pop-up at The Greenhouse in New Cross Road (since closed), which sold out every night.
A three-month stint at a tequila bar in Dalston was juggled around his job, but just as momentum was building, Covid hit.
Furloughed from work, Thorne sold taco meal kits and a partnership with Plateaway saw his numbers jump from batches of 20 that he hand-delivered in south-east London to selling 200 a week nationwide.
"We got lots of good reviews, lots of bloggers wanted to try them but, as lockdown began to ease, we had to stop," he said.
"All the way back in 2018, I'd put in a proposal for Brockley market, which is notoriously difficult to get into, but then the guy who runs it contacted me the day before we got married last August, and asked if I could do tacos there.
"It was a big moment as it's established – some of the traders have been there for 10 years and it was a gateway to something a bit more serious.
"I could buy some equipment and it wouldn't just be a pop-up.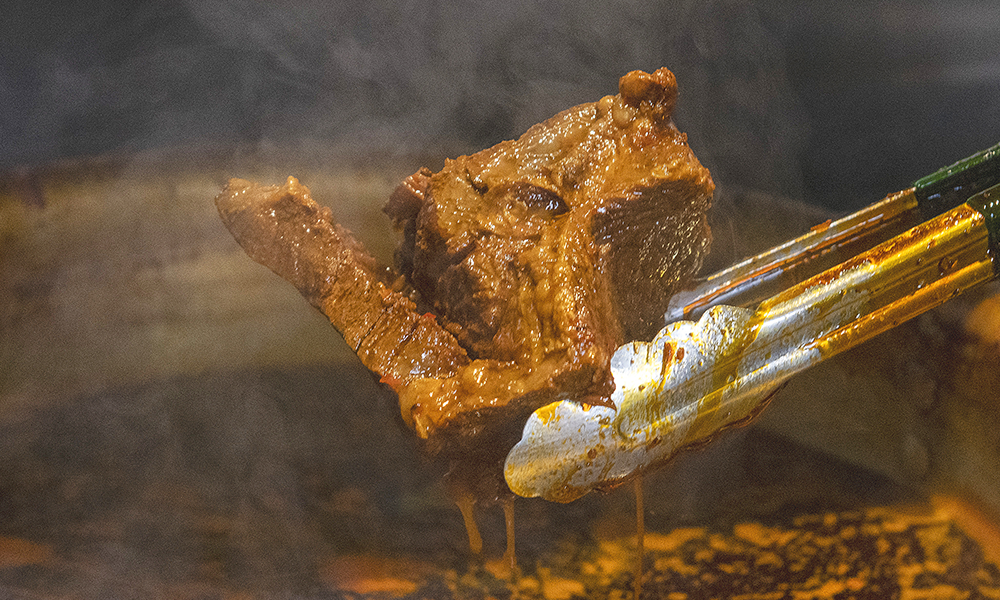 "We did that every Saturday and built up a customer base and got lots of good feedback.
"It was the first time I was able to interact with customers and having them come up and tell you they've enjoyed it makes it all worthwhile."
Events with Kerb and wedding catering followed and then Thorne decided to up his game with a trip to Mexico.
"I hadn't ever been before, which I didn't feel was great given I was selling tacos," he said.
"I went to Mexico, southern California and Austin, Texas – I read lots of books and blogs and ate tacos and burritos all day.
"The food trucks of LA became a big inspiration for our business.
"It's a pretty good way of bringing it over to London because they are Mexican families but they cater for western buyers.
"Going there, seeing it, eating it, tasting it was so important. Knowing my food was up to scratch compared to those who have cooked it from recipes that have been in families for generations.
"When I came back, I felt fully inspired."
He had taken on Deptford local Tung Van Phan as head chef in November who encouraged him to go for it, when the Market Yard space came back on the table.
"Tung has completely thrown himself in and I could not have done this without his help," said Thorne. "He is such a big part of the story and the journey. "
The duo spent time building the menu and the venue, with handmade tables, authentic Mexican ingredients and finishing touches Thorne said made all the difference.
"We spend three hours making a salsa because the ones you buy aren't fresh," he said.
"They don't really give you that hit of deliciousness and umami, where you taste all of the different levels.
"We spend a lot of time recipe testing and speaking to butchers and suppliers about what they've got.
"I think the tortillas I use are the best in the UK because they are made fresh by two Mexican guys and delivered the next day."
So how is he managing to juggle childrearing and restaurant running?
"It's been a crazy couple of months really," he said.
"We've got family based in Deptford so yesterday my auntie picked our daughter up and one of her cousins was playing with her all day.
"I was able to do prep and my wife was able to sleep.
"Being a parent is a completely new area of life that you never knew existed until you're in it. It's definitely been interesting doing both."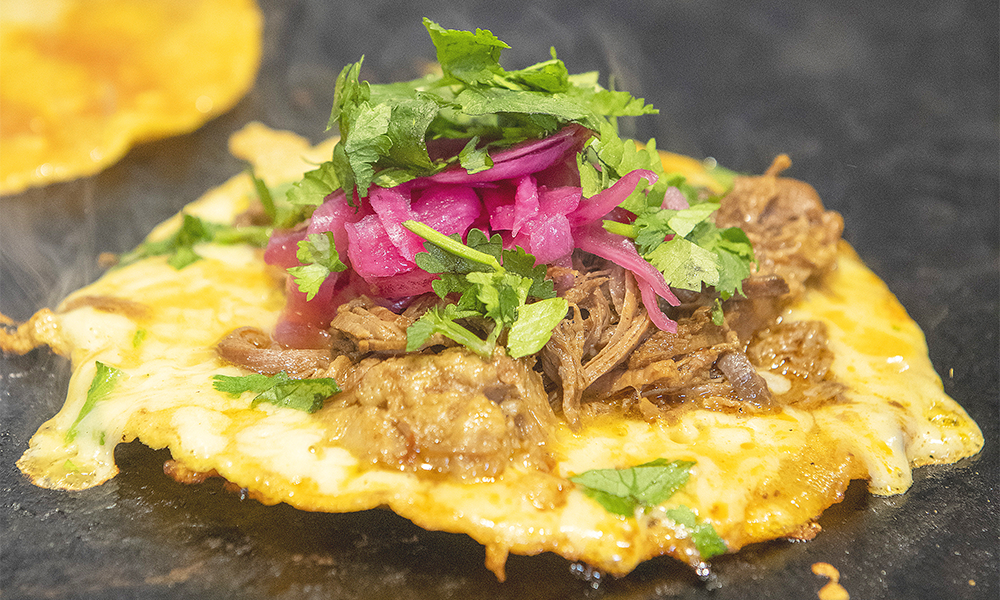 Read more: Discover east London firefighter Stephen Dudeney's book
Read Wharf Life's e-edition here
Subscribe to Wharf Life's weekly newsletter here
- Laura Enfield is a regular contributor to Wharf Life, writing about a wide range of subjects across Docklands and east London