Co-written by Terry Deary of Horrible Histories fame, the boat trip departs daily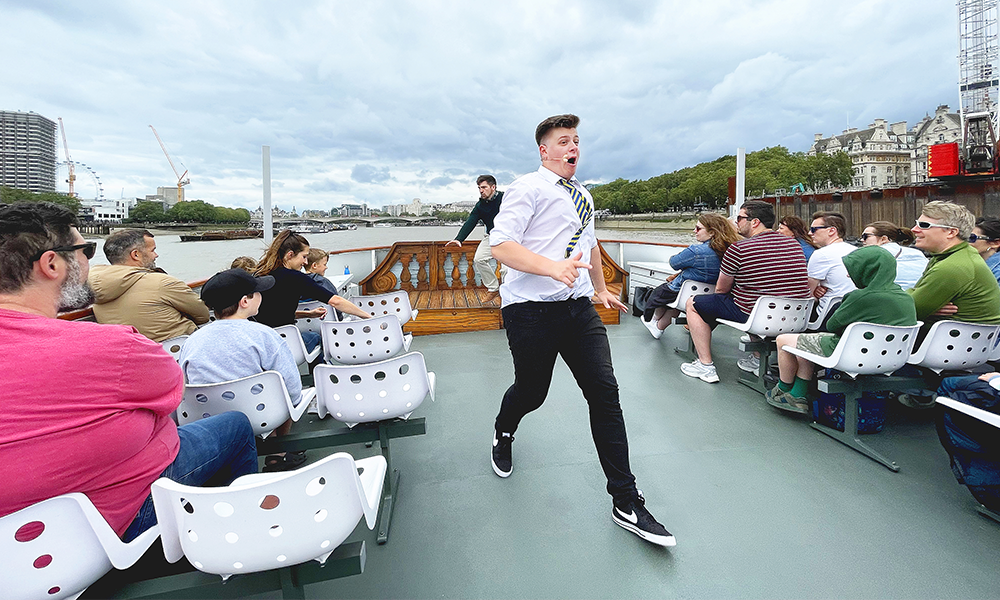 Subscribe to our Wharf Whispers newsletter here
REVIEW
There's real depth to Terrible Thames.
I'm not just talking about the part of this touring play that deals with Julius Caesar crossing the river with an elephant when the whole body of water was much wider and shallower.
I'm referring to the sheer displaced tonnage of gruesome facts and aquatic curiosities that Horrible Histories author Terry Deary and Birmingham Stage Company actor manager Neal Foster have filled this 45-minute show with.
The former is well known for celebrating the brutal and shocking as a way to engage minds young and old in the study of the past.
The latter has long been a partner in bringing his written works to the stage.
But this collaboration – running every day over the summer holidays – is truly something different, seating its audience on the top deck of a boat and taking them on a cruise through the landmarks its inspired by.
Passengers take to the top deck of Silver Sockeye – part of Woods Silver Fleet – for a trip up the river to the Houses Of Parliament before heading back to Wapping and returning to base at Tower Quay Pier.
The show itself rests on the premise of a long-suffering teacher taking an excitable and enthusiastic student on a trip up the Thames as a treat for winning the school history prize.
The twist in the tale, of course, is that the teenager knows far more about London and the river's horrific history than the teacher – thanks, it seems, to a suspiciously high number of informative relations who have all played their parts in the city's story over the years.
From the audience's point of view, it's a hectic barrage of information. Dozens of anecdotes and morsels bubble up to the surface as the two performers coordinate their material with the passing sights.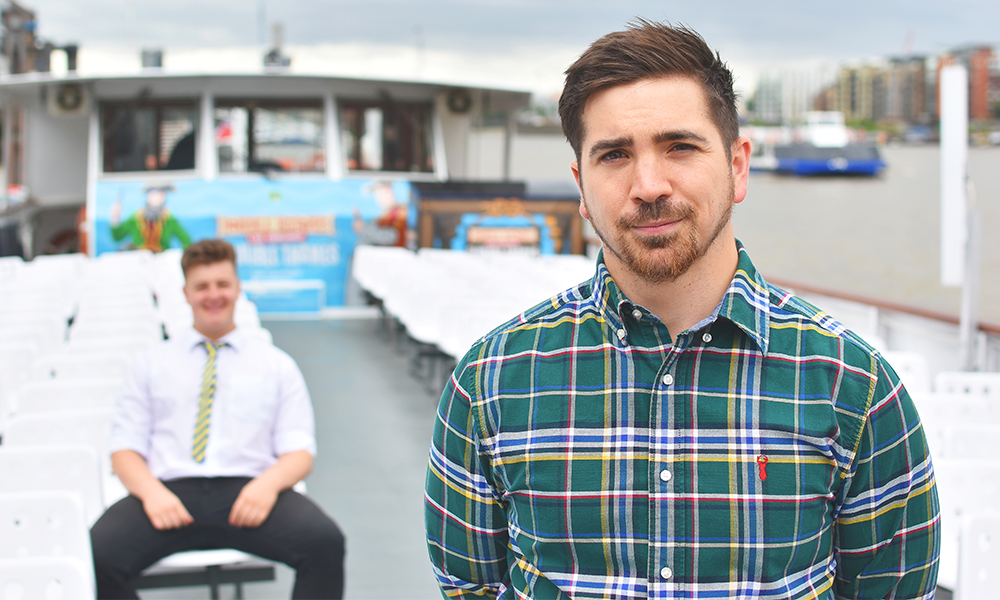 We learn about executions, plague, fire, suicide and even a boating disaster, in all their gory details as London slips by.
Perfectly timed sound effects provide aural punctuation as the actors dice and slice imaginary victims to the obvious delight of both adults and children.
And while there's an inevitable focus on the violent and terrifying, there's a lot more to this show than just blood and guts.
For example, Cleopatra's needle is revealed to be nothing to do with its namesake but rather an obelisk carved in the time of Thutmose III.
Similarly, we also learn that Waterloo Bridge was largely built by women during the war in the 1940s and that Vikings led by King Olaf of Norway (probably) pulled down a wooden iteration of London Bridge using cables and longships to help beat the Danes who had taken control of the city.
The flow of information is thicker than the Thames would have been during the big stink and even printing these spoilers doesn't make a dent in the overall experience.
It's a trip that works on many levels. For the kids there's poo, songs, rude words and an irreverent youngster showing up his teacher.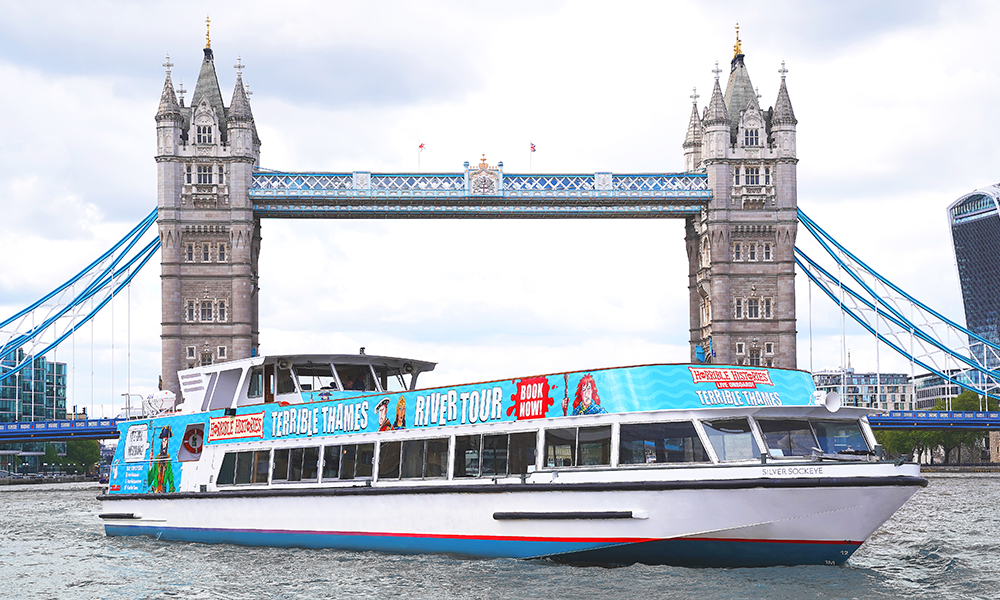 For adults there are plenty of political references and opportunities to groan in a knowing way at the odd heavy handed pun.
For the tourists it's a breathtaking barrage of information and tales that would never find their way into scripts for more staid, serious tours.
Then – crucially, for Londoners – there's such a wealth of stories that there's almost certainly going to be several tales they haven't heard before – a new way to see the river that for so long provided the lifeblood of the capital and remains its twisting backbone.
It's also a testament to the writers that they haven't tried to shy away from anything.
In addition to the gore and heads on spikes, there's a poignant reminder that so much of London's wealth and prosperity rests on Britain's enthusiastic, mercenary appetite for the slave trade with slavers compensated for their losses when abolition eventually arrived.
All in all, this is a truly refreshing way to see the city with fresh eyes – oh, and there's a good old shanty to round things off.
Tickets for Terrible Thames start at £25 for adults and £15 for children aged 3-15. Babies and toddlers go free. Shows take place daily over summer 2023 and tickets can be booked here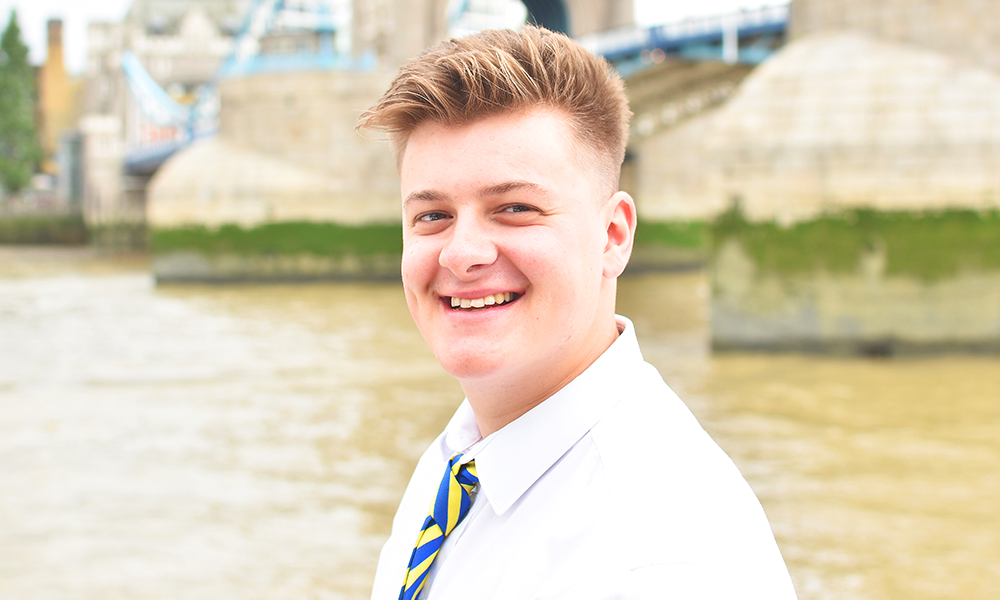 CREWING THE SCENERY – James Elliott, Billy The Student
"I really enjoyed Horrible Histories – the books and the TV shows – as a kid, so I was buzzing when I got an audition for Terrible Thames in 2021," said James, who plays boisterous 13-year-old Billy in the production.
"They asked me to film an interactive horror tour around a London flat, so all my housemates helped out and we ended up with a really funny video that got me the job and I've been doing it ever since."
Having attended Stagecoach, James went on to attend drama school in Guildford, graduating into an acting world ravaged by Covid.
"There was nothing much going on, so I spent a lot of time sitting on my thumbs for the first year before this role came along," he said.
"The Thames is such a gorgeous place in the summer with the light shining off the water – it's really magical. I really like that Billy gets to do a couple of songs during the show.
"There's one about poo, which the kids really love, so I direct it at the adults who don't quite know where to look, which is also good fun.
"Of course there are lots of other cruises and history tours on the river, but there's nothing else like this. It's fun, fast-paced and super informative – a show that's great for kids and adults.
"It's a play while also being a tour – audiences will learn about so many things from Execution Dock in Wapping all the way up to Parliament, two miles up the river.
"The reaction I've had from family and friends is that they've learnt so much about London from going on the trip."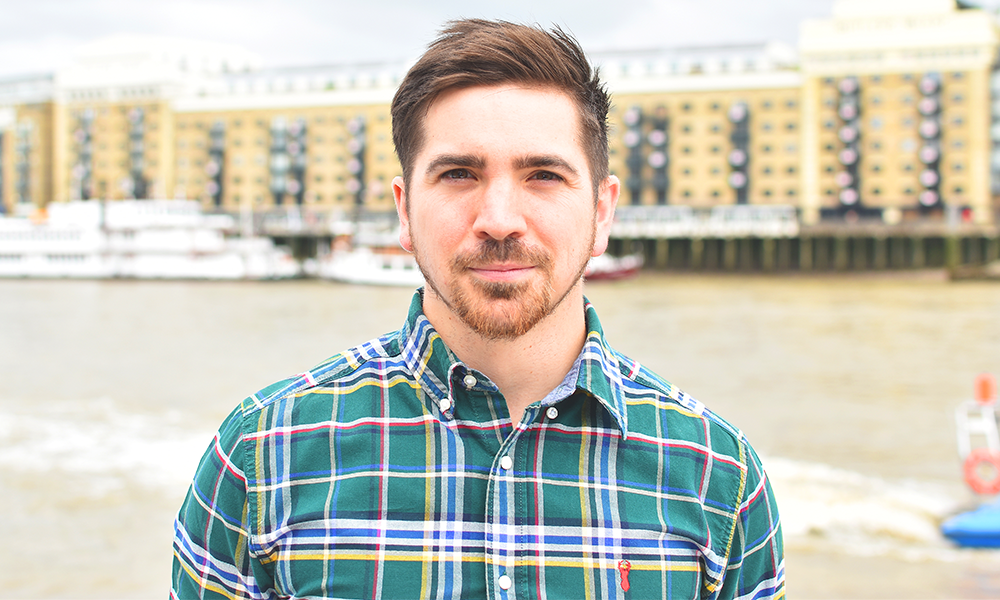 CAST OFF – Jake Addley, The Teacher
Playing the role of The Teacher, Jake Addley is a member of the current rotating cast of Terrible Thames.
Essentially the more sensible and serious of the two characters, whose pomposity is constantly pricked by his exuberant student.
Jake said: "I started off as a child actor, appearing in Shakespeare plays and pantomimes from about the age of 10 at an arts centre in Bracknell.
"Then I got an opportunity to attend the Brit School when I was 16 and my career went from there. I wanted to be a dancer for a long time, so I was in a contemporary dance group.
"From the age of 18, I was appearing professionally.
"About two years ago I was performing in another show and got asked if I wanted to audition for Terrible Thames – I did so and got the part.
"Having the river as your set is amazing, especially if it's a nice sunny day – cruising up and down between all these iconic buildings and historic monuments.
"However, because the tide goes in and out the speed of the boat up and down stream can change completely so as performers we have to alter what we're doing depending on that.
"Performing with James is great because initially I was coming into it new whereas he's an old hand – when we're chopping and changing things he's a real pro.
"My favourite fact on the tour is that the Ministry Of Defence building still has Henry VIII's wine cellar underneath it, which I had no idea about.
"I'm also embarrassed to say that before I got this role, I had no idea Cleopatra's Needle was on the Thames, despite living in London."
Read More: Why there's only weeks left to see Punchdrunk's The Burnt city
Read Wharf Life's e-edition here
Subscribe to our Wharf Whispers newsletter here
- Jon Massey is co-founder and editorial director of Wharf Life and writes about a wide range of subjects in Canary Wharf, Docklands and east London - contact via jon.massey@wharf-life.com