Developer Knight Dragon eyes acceleration of delivery as deal signed with contractor Mace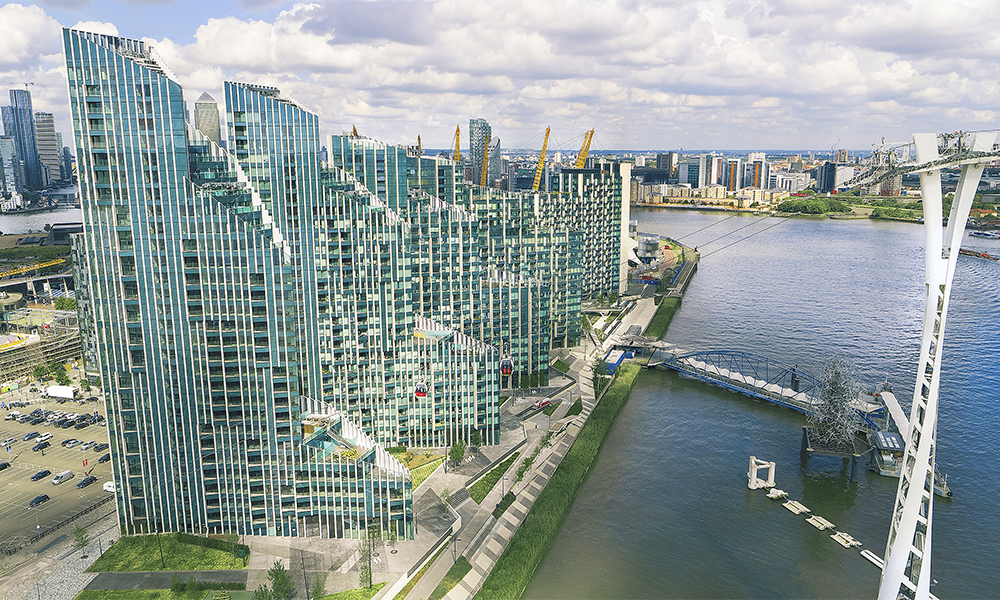 Subscribe to Wharf Life's weekly newsletter here
This moment represents something of a tipping point in the regeneration of Greenwich Peninsula.
There are still 20-odd apartments left in the Upper Riverside phase of Knight Dragon's mammoth project, so for buyers this is a last chance to get in on one of the angular blocks set along the Thames.
"That's really been our focus for the last four years, with just over 1,000 properties and it's very much an established community now," said Kerri Sibson, chief operating officer at the developer.
"We launched the last building – No. 5 – just as we went into the first bout of Covid, so things stalled for a little while and then subsequently picked up.
"We have a few one-bed and two-bed homes available, so this is a last chance to buy.
"There's a really strong sense of community across the five buildings at Upper Riverside, which is really lovely and, of course, that's what you hope for – people who will occupy the space and make it what they want it to be."
Homes at No. 5 Upper Riverside start at £487,500 with residents' facilities including access to a co-working space, three gyms, multiple roof terraces and a 15th floor swimming pool.
For those who'd rather rent, No. 4 Upper Riverside offers studio, one, two and three-bedroom homes to let with starting prices ranging from £1,500pcm to £3,000pcm, a selection of contract options and the option to move in without a deposit.
"The rental operation has had a full year now and the rental market is booming, so that has performed really well for us and we've been really pleased," said Kerri.
"Having that option is part of what we talk about all the time for the Peninsula, which is that you need diversity of product to keep your audience as wide as possible.
"If you have just one type of property, it quickly becomes a not very interesting place to be. Rental gives us a different clientele and it definitely feeds into our sales business.
"We haven't been able to do it yet, but we might be on the cusp of seeing if we could do 'Try before you buy'.
"I'd like the idea that we could have a rental offer which ultimately means that the money you're spending on rent becomes a deposit and – although it sends our finance department into palpitations – it would be wonderful if we could achieve that.
"On the sales side, having Lower Riverside has always been the perfect counterpoint in terms of accessibility so we're not just offering one price point."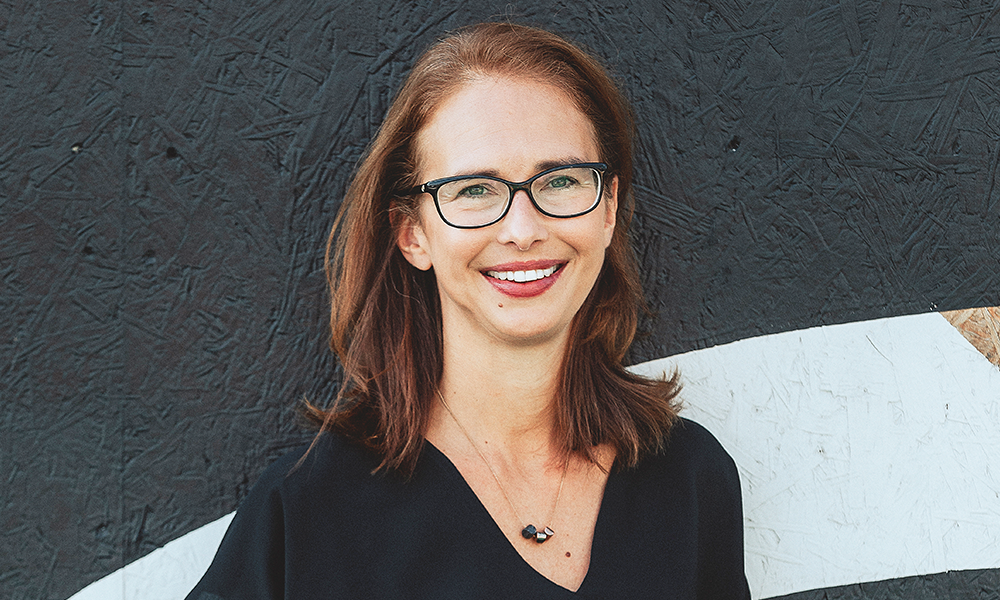 Knight Dragon's approach to making sure the area it is creating appeals to buyers somewhat sets it apart.
The company has invested significantly in public space as well as an ongoing programme of art exhibitions and events, intended to attract visitors to the area and entertain the now circa 5,000 residents.
That includes the creation of The Tide – an elevated park complete with sculptures including a work by Damian Hirst.
Knight Dragon has also worked to help establish local businesses to serve those passing through, studying and living on the Peninsula, opening a diverse collection of commercial buildings at Design District in 2021.
"That's been a great success for us," said Kerri. "It was enormously stressful for all parties getting it launched post-Covid.
"We had businesses really excited and ready to move in and we were behind because everything had been closed for many months, but when it arrived it exceeded all out expectations.
"When we launched, we had a journalist from the BBC asking whether we were worried about people not returning to work, not coming into the office – but that's hasn't been our experience.
"We have such a great mix of tenants in the creative industries and they were just really desperate to get in, to collaborate and to feed off each other.
"I've been working on this project since Knight Dragon got involved and I've found that if you engage with the creative industries early on in any process, the product you come out with is so much more interesting and challenging than if you stick to a very traditional property route.
"You can end up with a very homogenised product with 'Do Not Stand On The Grass' signs. We didn't want that here."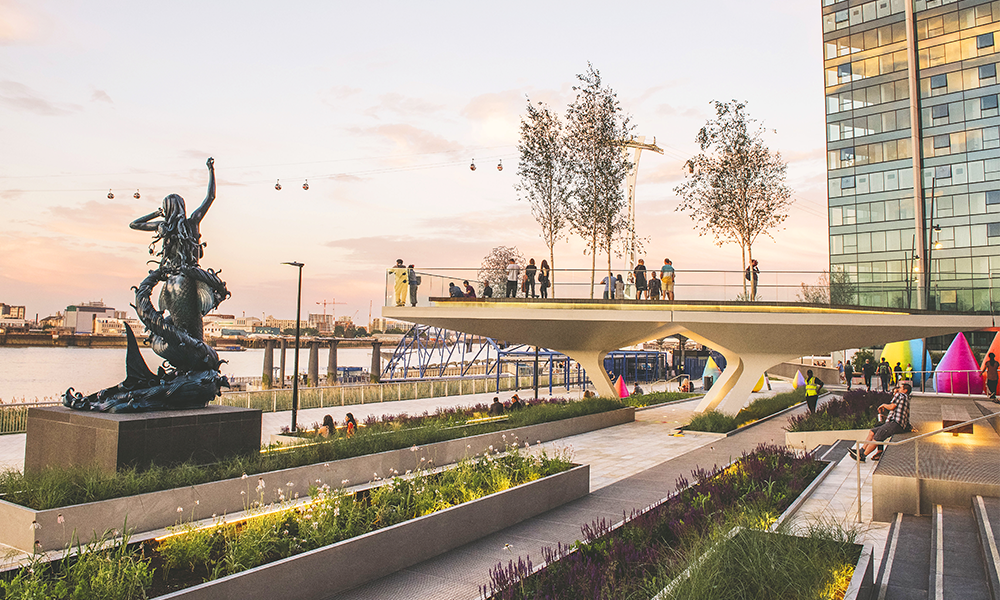 With a total of nearly 17,500 homes in the pipeline, both residents and visitors can expect to see a ramping up of activity, as Knight Dragon prepares to announce the next phases of its project later in the year.
"We're probably around the 30% mark in terms of completion, so there's still an awful lot more to do," said Kerri.
"We've just announced a partnership with construction firm Mace – which built Upper Riverside and The Tide – and there's a big push forward in terms of momentum and speed of delivery. There are going to be lots of homes on their way very quickly.
"In the last four or five years, we've been very focused on place-making.
"The river bank, back in the day, was a desolate tarmac path that ran along the Thames, so we invested in The Tide to get people to enjoy the area.
"It was important for us that Greenwich Peninsula was not just about homes, but a balance between home and work and a place where people would want to spend time during the day."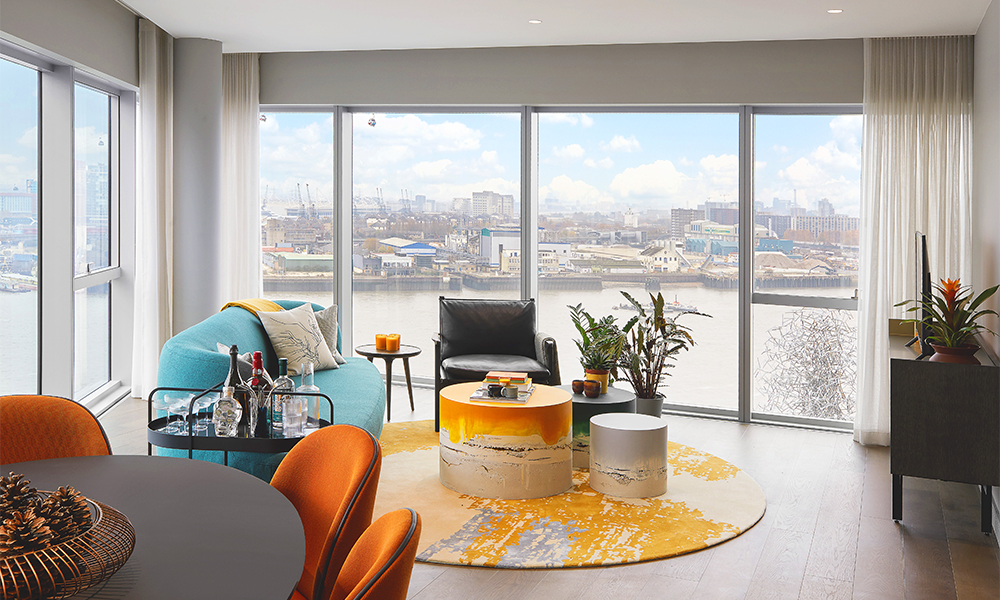 With Mace set to build 20 buildings as part of Knight Dragon's 40-acre project, the exact shape of the final development cannot be set in stone.
"From an infrastructure point of view, it's a constant game of moving things around," said Kerri.
"When we started the project, the Silvertown Tunnel hadn't been given the green light, so two of our buildings won't be delivered because now that's very much happening.
"It's also absolutely our ambition to redevelop North Greenwich station, although we weren't able to make our original plans for that site work.
"However, it's important to remember, from a residents' point of view, how well connected the Peninsula already is – London City Airport, for example, is a big plus for us.
"There's a perception Greenwich is further away than it actually is, but once people are here they realise how well connected it actually is – just minutes from Canary Wharf and the City."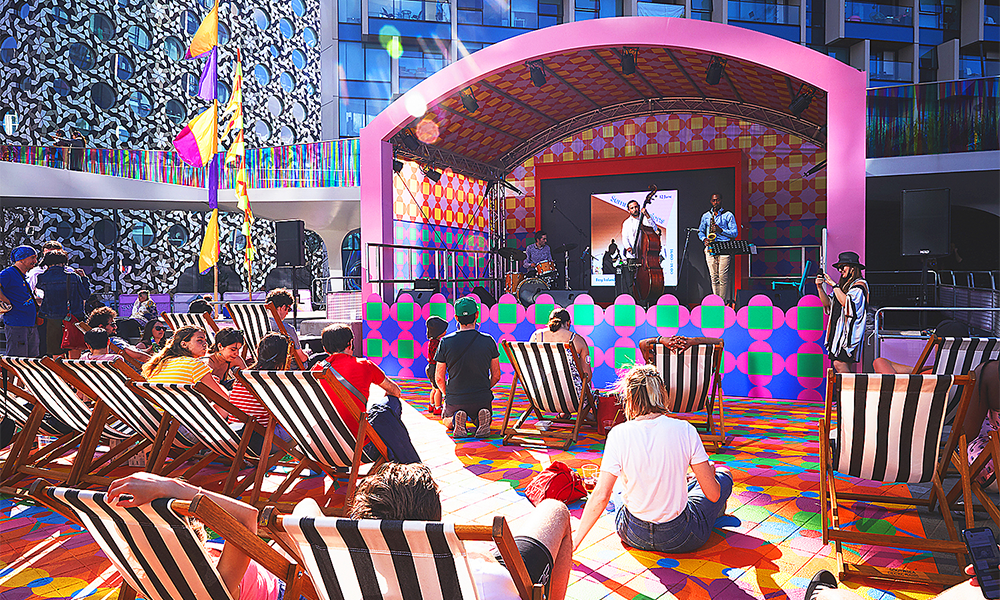 Read more: How Urban Space Management wants to put homes on a bridge
Read Wharf Life's e-edition here
Subscribe to Wharf Life's weekly newsletter here
- Jon Massey is co-founder and editorial director of Wharf Life and writes about a wide range of subjects in Canary Wharf, Docklands and east London - contact via jon.massey@wharf-life.com