Tobacco Dock will host the inaugural gathering of winemakers, organised by Bar Douro's Max Graham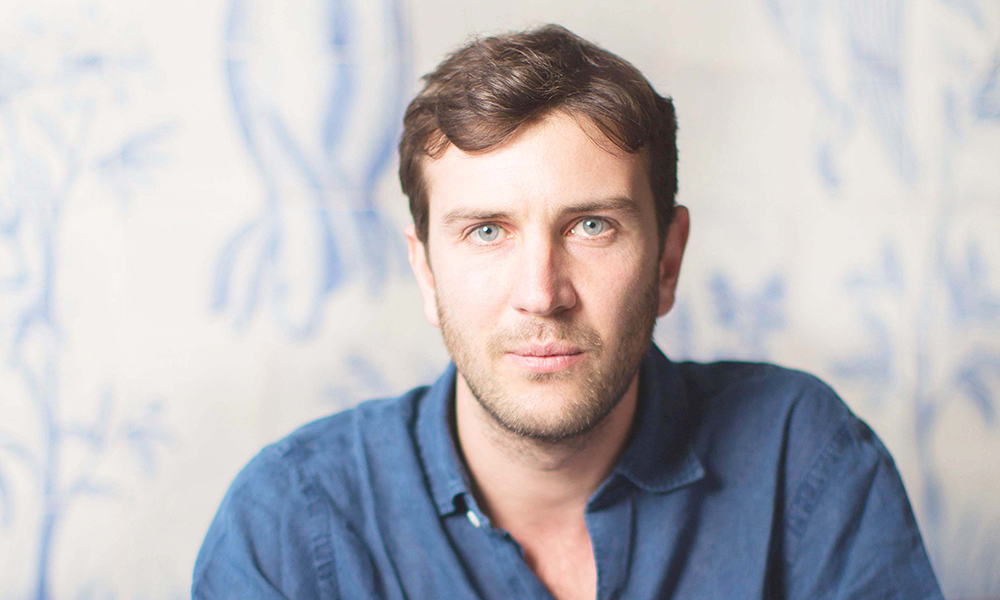 Subscribe to Wharf Life's weekly newsletter here
BY LAURA ENFIELD
As a child, Max Graham would dip his fingers in glasses of wine and port made by his family in the Douro Valley near Porto.
His passion for Portuguese food and drink followed him to school in England where he later founded Bar Douro to offer Londoners a taste of his homeland.
Now the 35-year-old has created an entire festival so those in the capital can fully submerge themselves in Portuguese flavours.
Festa, set to be held at Tobacco Dock in Wapping from June 24-25, will offer the chance to meet 54 winemakers from across Portugal, with a line-up of established names and young pioneers.
A £35 ticket grants visitors unlimited access to the 300 varieties of wine on show with a backdrop of Portuguese food, music and crafts.
Once I get Max talking about the winemakers he has gathered for the event, he can't stop.
"Every single one of our producers has a story," said the Highbury resident.
"Portugal's wine scene has been evolving at such a speed over the last 20 years and now what we're seeing is the fruits of that.
"There are some really cutting-edge projects exploring and expanding what Portuguese wines are. They have a character of their own.
"All of these winemakers are proud of their vineyards and their regions and they're trying to be as true to that place as possible."
Festa is being held to coincide with São João, a wild annual celebration in Porto, where Max grew up.
His dad, Johnny, will be in London to show off the port made by the family business – Churchill's – which he set up in 1981 and named after his wife.
"He was the first person to set up a port company in over 50 years," said Max.
"But my dad's side of the family have made Graham's port wine in the Douro for more than 200 years.
"As a child I'd often just put my whole hand in a glass of wine at dinner – it was normal from a young age.
"I'd go to the lodges in Gaia where the wine is stored and play hide and seek in these vast rooms full of barrels.
"Every birthday, Christmas and Easter the vintage decanter would come out and you had to guess who made it and what year it was.
"I've got lots and lots of memories like that and, while I'm not a winemaker, I know how it all works and love tasting wine."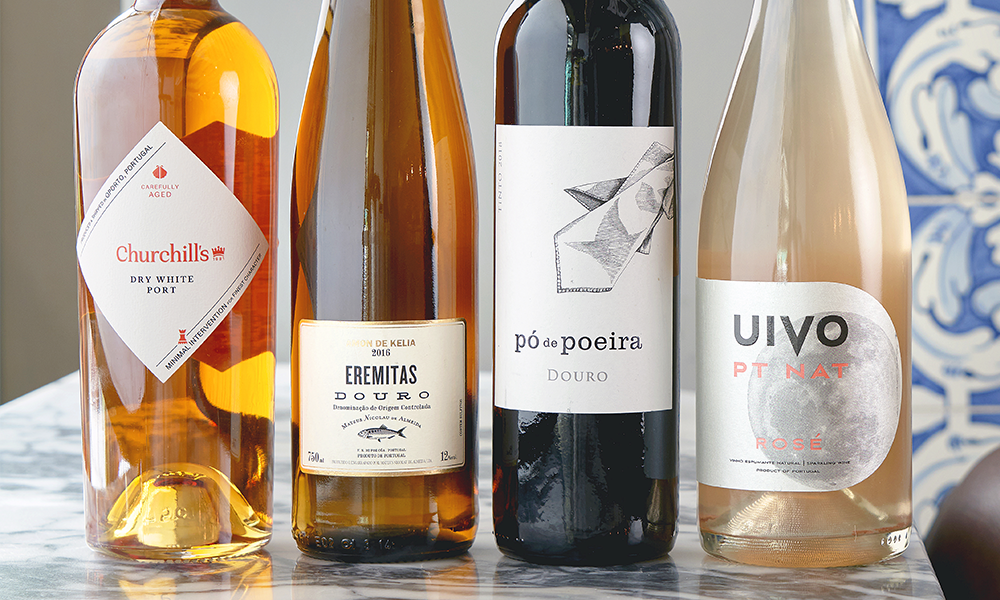 The married father-of-two almost took another path. After completing boarding school in England, he studied for a degree in fine art and then a Masters at the Royal Drawing School.
"I was living in London trying to make it as an artist for a while and realised it wasn't the right direction," said Max.
"I was working at bars and restaurants and put on a big event called the Art Cellar, a mini festival of emerging art and food and then launched a pop-up for our family during 2012 to engage the younger generation.
"It was during that period I really became aware of the lack of representation of Portugal in London.
"There was nothing reflecting the energy of Porto and Lisbon. That's when I started building my business plan for Bar Douro."
He launched the first bar in London Bridge in November 2016 and the second in Finsbury Park in 2020, just before Covid hit.
"The timing couldn't have been worse," said Max. "When lockdown happened and our restaurants closed, we said: 'What are we going to do with this?'.
"We import a lot of wines directly from producers across Portugal, so we decided to set up a wine shop – and that quickly led into a wine club."
The shop sells more than 100 Portuguese wines while club subscribers receive six on a quarterly basis, curated by Bar Douro's wine guru Sarah Ahmed, who is also Festa's co-founder.
"We had the idea for it back in 2018," said Max. "But we were thinking about doing it in a much smaller way.
"Launching the shop and club brought us into even closer contact with the traders and we realised we wanted to put on a proper wine festival for them.
"There have been Portuguese trade fairs but never a wine festival and it was important to put the products in the cultural context, so the festival will have aspects of Portuguese culture, music, food, wine and crafts.
"It feels like we had been gearing up to this as everyone's been at home and needs to have a bit of a celebration. The winemakers are gagging for it and I hope London is too."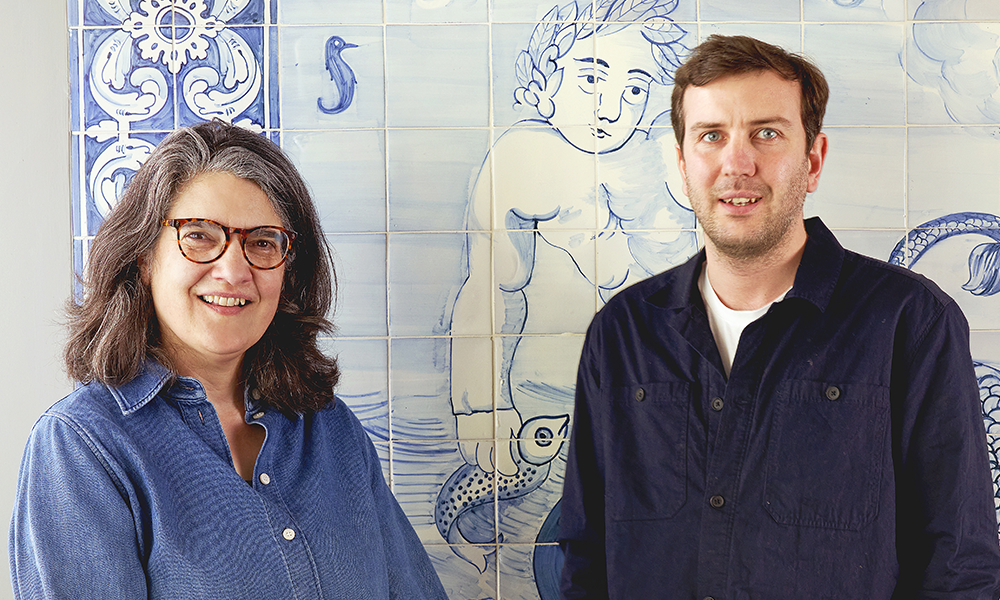 The event is expected to attract 3,400 people with Sarah leading four red carpet-themed tastings for rarer wines and visitors able to buy some of the wines through pop-up and online shops.
"Sarah and I chose the most exciting parts of Portugal's wine scene, which is really exploding," said Max.
"There are some famous wines from the 1960s, but the majority of producers have only really been working for 20 years.
"Then you've got a new generation, who have worked at some of the great wine regions of the world and brought back a wealth of experience to Portugal.
"So you've got this really exciting melting pot of creativity and exploration.
"We don't feel this is fully translating to the UK, so we're trying to bring all that energy here and give those guys a platform to show their wines in London."
Max hopes the event will change people's view of what his homeland has to offer.
"There's very much a preconception in the UK of Portuguese wine as being really good value, which is great but it's also quite limiting," said Max.
"Sometimes I don't think people appreciate that there are some slightly higher-end wines.
"These winemakers are not holding back, they are showing the top end of their portfolio and our line up is unparalleled to anything seen in the UK before.
"It covers absolutely every single wine growing region in Portugal, including the Azores and Madeira and really obscure regions like Távora Varosa, where Titan is made to Beira Interior where Quinta Da Biaia is made.
"We've also got really good representation from the big areas, like Herdade do Rocim from Alentejo which is a more established company."
Max said the experience of creating Festa from scratch has been a sharp learning curve. It has been entirely funded by Bar Douro and he is expecting to make a loss.
"But for him, it is about something bigger than profit.
"Whatever happens at the core, we know that we've got an unbelievable lineup and we're doing something that hasn't been done before, for Portugal, that we're all proud of," said Max.
"It might not be the most financially sensible decision, but it's worth it for the bigger picture.
"This is an event to make Portugal bigger and better and that's going to benefit everyone, I hope."
MAX'S MAKERS – APPEARING AT FESTA
BIG NAMES
Soalheiro, Filipa Pato, Wine & Soul.
PIONEERS
Niepoort: "They trained a new generation of winemakers who are now at the cutting edge of Portugal's wine scene."
Pierre de Rocimhas: "He's really led the charge on Tahlia wine made in clay pots."
NEW DISCOVERIES
Geographic Wines: "His first production's just being boxed now and I don't think anyone's tried his wines before."
YOUNG GUNS
Arribas Wine Company: "Based in the Trás-os-Montes, they are doing such cool wines"
Mateus Nicolau de Almeida: "He comes from a serious lineage of winemakers. His grandfather created Barca Velha, the most famous Portuguese wine and its makers Casa Ferreirinha will also be at Festa."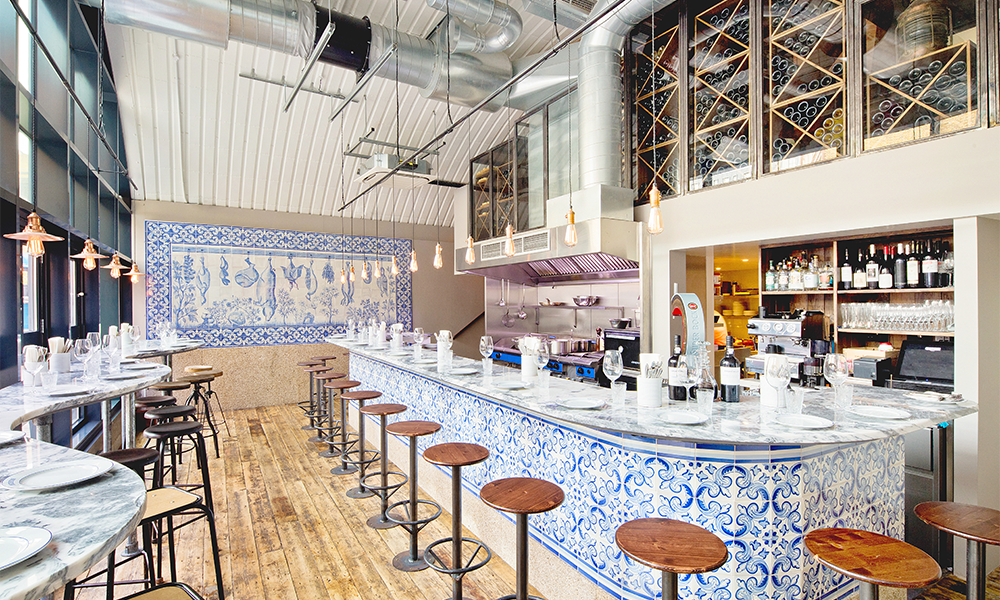 Read more: Find out how Crossrail is transformative for Excel
Read Wharf Life's e-edition here
Subscribe to Wharf Life's weekly newsletter here
- Laura Enfield is a regular contributor to Wharf Life, writing about a wide range of subjects across Docklands and east London