Senior lead trainer Danny Cunningham on the importance of consistency when it comes to fitness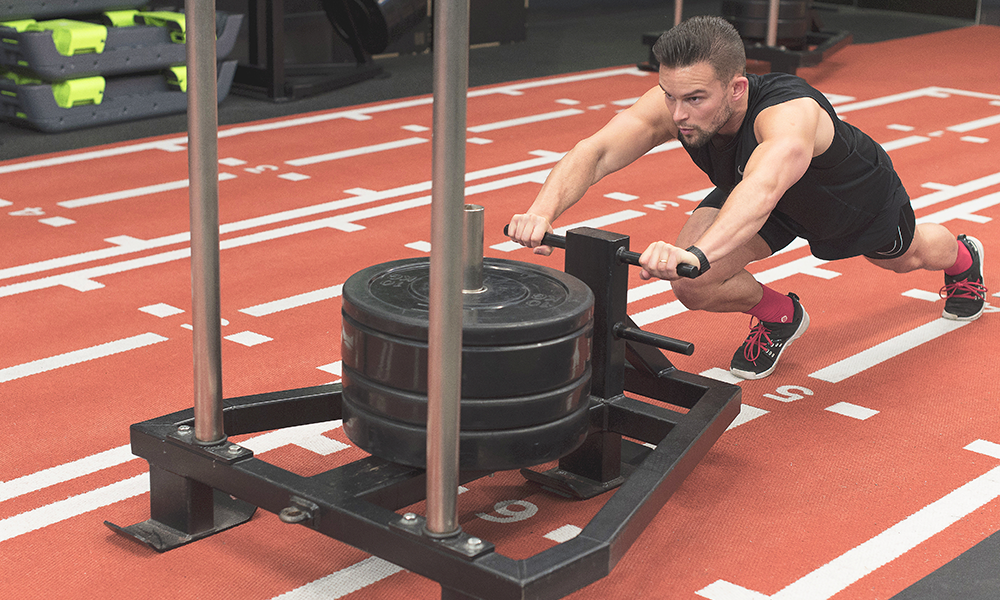 Subscribe to Wharf Life's weekly newsletter here
"For people to see that exercise is something to do on a regular basis, like brushing your teeth is incredibly important," said Danny Cunningham.
To describe the senior lead trainer at Third Space as passionate about fitness would be similar to saying Tigger is partial to the odd bounce.
Anyone who's been fortunate enough to attend one of his classes in Canary Wharf knows he all but vibrates with exactly the sort of infectious energy you need when trying to summon up the motivation to inch that ambitiously heavy kettlebell you accidentally selected at the start of the session, off the ground. 
He also makes it plain, crucially, that if you'd rather just squat using your own bodyweight, then that's just as valid and equally worthy of celebration.
CONSISTENCY
"Even if somebody turns up and just does 10 minutes of something, that's going to have a more positive impact on their mental and physical health, than if they neglect exercise altogether that day," said Danny.
"It's consistency that enables people to progress. Like cleaning your teeth, you might not do it as hard or as long on certain days, but you know it's important to do it regularly.
"Exercise is really great, it makes people feel more cheerful. Getting into the habit of training regularly tends to have a beneficial knock-on effect – those who do often finish tasks more efficiently at work or at home, creating real positive momentum.
"The opposite is often true as well – clients often end up telling me they've had a bad day when they've missed their morning workout, woken up a bit later and turned up to their first meeting feeling a bit rubbish. It all stems from starting off on the wrong foot.
"Morning exercise is great, but it isn't for everyone – training at lunchtime or in the evening is excellent too."
Danny knows what he's talking about – having been thrown in the boxing ring by his east London dad as a boy to "toughen him up", he studied sports and exercise science at college and university before embarking on a career as a personal trainer and fitness instructor in 2008.
"After several years as a PT, I really wanted to broaden my horizons," he said. "So in the mornings, evenings and at weekends I continued to train clients, while also holding down nine-to-five jobs. For me, personally, that was also an insurance policy – if you work in a physical job and you get injured, what are you going to do?
I deliberately sought sales and marketing roles because those skills are transferable back into the fitness sector, a lot of which is about online presence now."
While Danny now works full-time for Third Space, that previous experience afforded him a particular level of insight into corporate life and how exercise fits into it, having spent two years working for KPMG in Canary Wharf.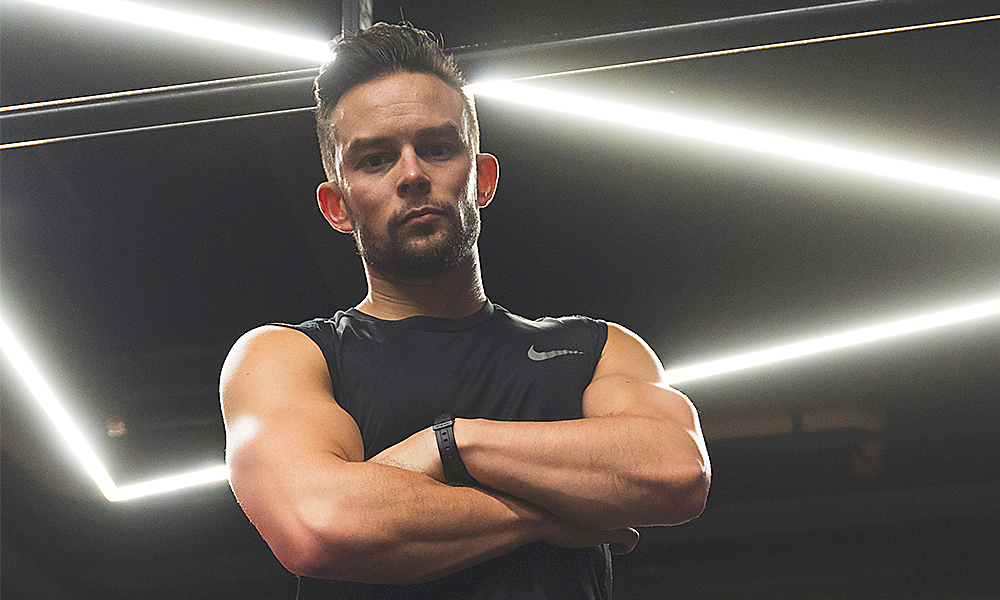 PRIORITIES
"The most important thing for people to do is to make sure going to the gym works around their schedule, but at the same time to be flexible enough to prioritise their training," he said.
"If you're really busy and literally don't have any spare time, then you need that discipline to carve out a regular one-hour time-slot in the same diary you use for work.
"You need to see it as a non-negotiable meeting you have to attend. You could argue it's the most important one in terms of your own positivity.
"People are often happy to prioritise deadlines at work, but they often neglect themselves.
"If they're able to look after their own health and fitness, they're much more likely to hit other deadlines and the process will be a lot more enjoyable because they'll be approaching everything with a positive mindset."
BREADTH
As many people go back to the office and people's lives return to pre-pandemic rhythms, Danny said well-equipped and organised gyms offered a potent alternative to working out alone at home.
"One of the things Third Space offers is the variety of its classes and, in terms of the equipment available, it has everything you could think of all under one roof," he said.
"In terms of classes, you've got the mind and body workshops, which are good for injury prevention and rehabilitation.
"Then you've got the HIIT classes, which are a lot of fun and the strength-related classes, which are good for people who want to build muscular power.
"You've got The Yard, which is the biggest functional training space in London, a huge selection of exercise machines and weights and brilliant studios that are incredibly atmospheric to train in.
"Then, on top of that, there's a climbing wall, saunas, steam rooms, a swimming pool and other things like the Powerplates where people can come and do low-intensity exercise that gets transformed into something really worthwhile.
"That's a real contrast to doing boring home workouts where it's burpee after burpee."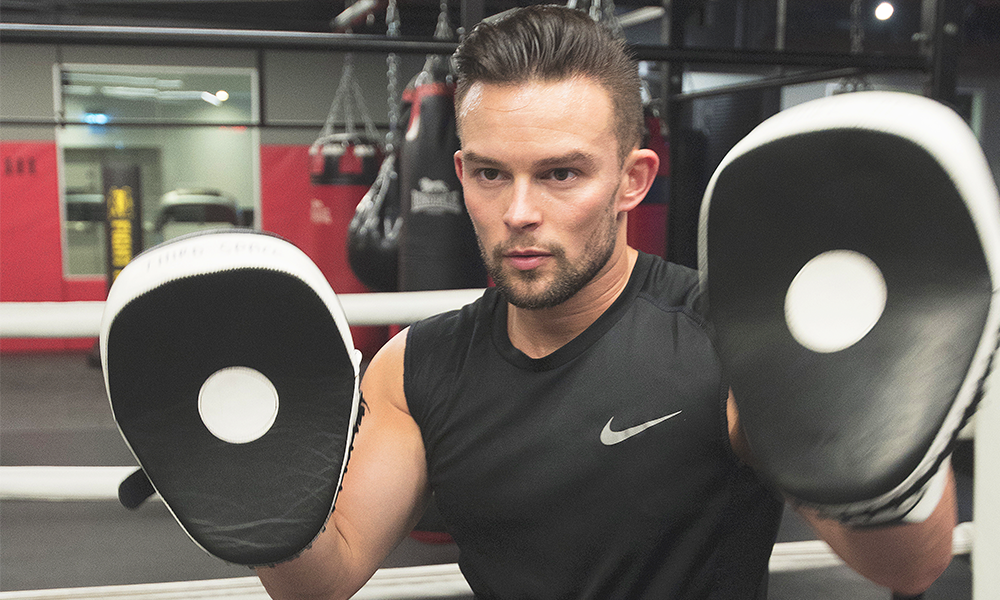 INCLUSIVITY
"We design our classes to be suitable for every level from complete beginners to seasoned athletes, by giving multiple options and pushing the culture that you don't have to hit certain targets," said Danny.
"Instead, as long as you achieve what you are comfortable with, that's what matters. Music is very important too.
"People probably take it for granted that there's a certain beat when they first come in – it will have that feel-good factor and a bit of energy in the room.
"Then we start the session, which is supposed to be thought-provoking so we'll have ambient sounds and dim the lights to get everyone in the right physical and mental zone.
"Throughout the session people can expect epic lights and music plus fun and friendly chat from the instructors to help keep everyone motivated and take away the pain.
"It's important for them to be enjoyable because as well as the physical benefits, it's about the mental benefits of turning up and having a good time.
"People come to realise how valuable getting away from their desks and having a release is. Not everyone wants to be pushed to their absolute limits.
"Some want to come in, have a good workout and not feel like they're dying. But it works for those who do want to push themselves.
"It's being in an inclusive environment where everyone can train at their own level next to each other."
STARTING
Danny said, for people completely new to exercise, the key thing initially was getting into good habits early.
"For people in that position, one of the things to think about is why they didn't go to a gym before," he said. "A lot of that may come down to the fear and intimidation of thinking that everyone's got to be super fit and it wouldn't be for them. But it's not like that.
"First of all, people should focus on turning up, because that's something to celebrate – just building exercise into their lifestyle is the important thing.
"For the first two to six months, their mindset should be: 'I'm just going to go'.
"Nobody should be putting pressure on themselves to get an eight-pack or huge biceps – they should be celebrating having the motivation and dedication to show up on a regular basis. In the long run, that's what's going to keep them healthy and fit throughout their lives."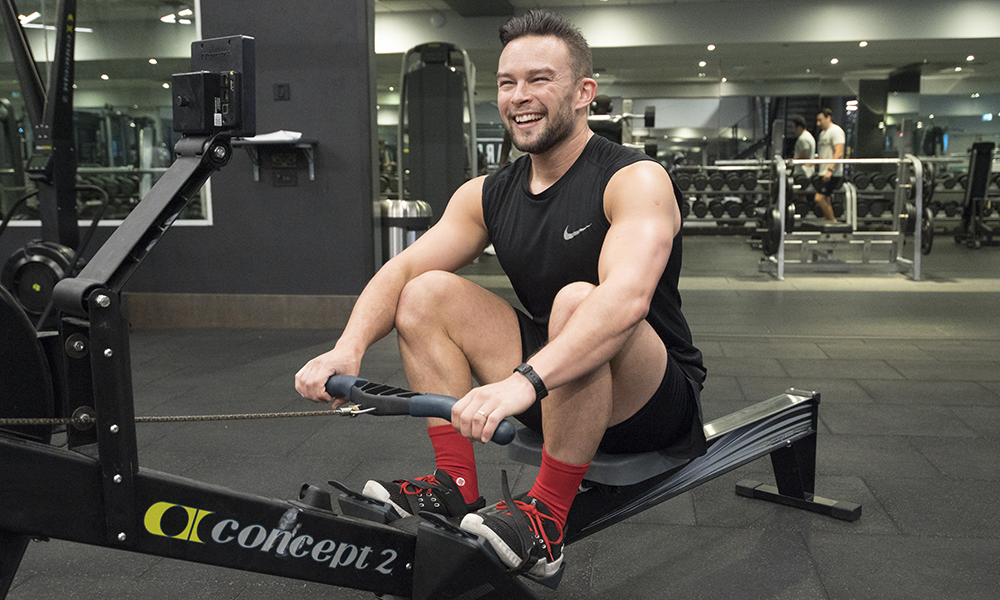 EVERYWHERE
Having developed an extensive online offering, Danny said Third Space was also well-placed to offer members a balance of on-site services and at-home expertise.
"What's interesting and not much discussed is that it's great to have a healthy mix of home and gym workouts to suit your routine," he said.
"Personal trainers are aware of this and may well prescribe certain sessions to do that will be helpful in terms of technique if people can't get to the gym because of their schedule."
Membership at Third Space Canary Wharf cost £170 per month, which works out at £5.59 a day.
The company is currently waiving its joining fee and offering new members a free meal or shake at Natural Fitness Food, 25% off their first Third Space Spa treatment and two guest passes.
Readers can follow Danny on Instagram here.
Read e-editions of Wharf Life's print edition here
Subscribe to Wharf Life's weekly newsletter here