2023 event will be the 28th iteration overseen by founder and artistic director Bradley Hemmings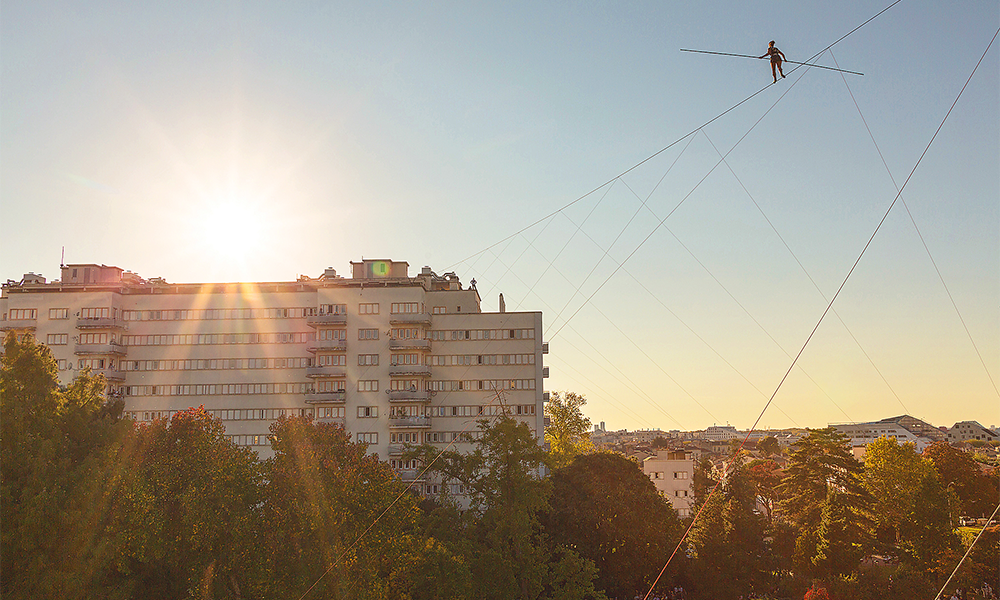 Subscribe to our Wharf Whispers newsletter here
The soles of Tatiana Mosio Bongonga's feet will be the focus of the audience as the Greenwich + Docklands International Festival (GDIF) returns to central, east and south-east London.
Crowds will gather in Woolwich's General Gordon Square at 7pm to watch the tight-rope walker inch along wire drawn taut by 12 people from the local community.
Her one-night-only performance of Open Lines, high above the heads of her audience, marks the opening of the festival, while also acting as a signpost to its overarching theme.
"It's an act of everybody coming together to make an impossible act of hope possible," said Bradley Hemmings, founder and artistic director of GDIF.
"The performance will be accompanied by live music and it just feels like a lovely way of opening the festival by introducing our theme this year.
"Obviously all our eyes will be up on the high wire, but it's lovely to think of those 12 people playing their part.
"We'll also be making a film with those individuals, inviting them to think about what acts of hope they've observed in their day-to-day lives and how they can contribute to hope in the local community."
This year will see the 28th iteration of GDIF spreading art, creativity, dance, theatre and spectacle all across this quarter of London with the overwhelming majority of performances free to attend.
The various events roughly break down into 11 – all set to take place between August 25 and September 10, 2023.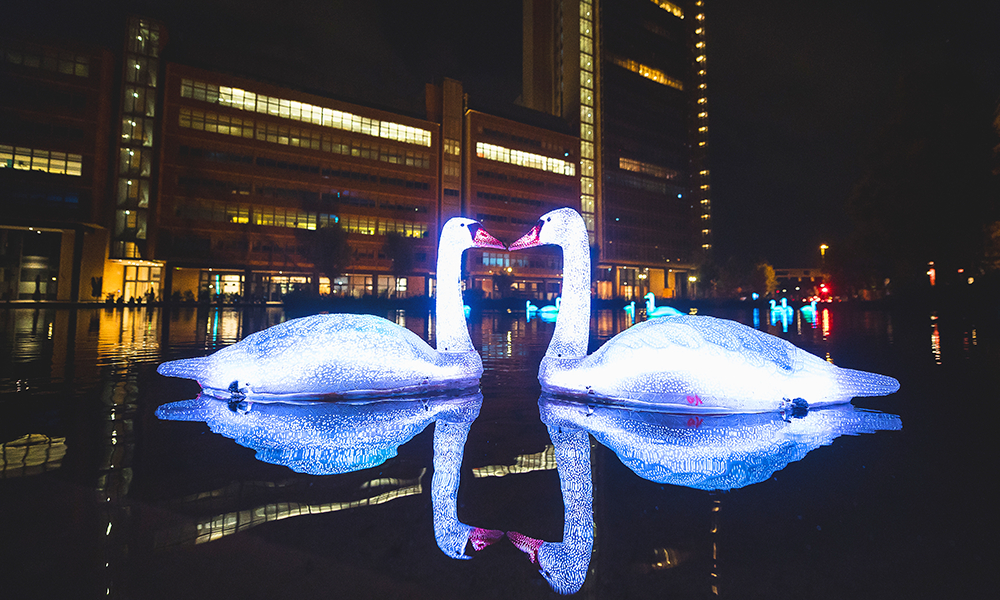 This year these will take place in locations as diverse as St Paul's Cathedral, Stratford, Royal Docks, Canary Wharf, Woolwich and, of course, Greenwich, where Bradley and his team are based.
"The festival has always set out to try to reflect the unfolding story of Greenwich and east London," he said.
"When we started it in 1996 and I looked across the river to Canary Wharf and there was only one tower, that was it.
"Things have changed massively since then. But it's not just the physical environment, it's also the stories of this place.
"One of the most painful is the murder of Stephen Lawrence 30 years ago and we've commissioned a production to mark that.
"It doesn't go over the story itself, but is an optimistic piece that speaks of that moment and what the legacy of Stephen Lawrence means to young black people in this part of London.
"It's called The Architect and audiences will travel on board a red double decker bus – the kind Stephen wasn't able to board that night in 1993.
"I think this will be the emotional centrepiece of this year's festival – a symbol that GDIF couldn't take place anywhere else and of how it works to make this a better and more hopeful place to live and work."
Tickets for The Architect – one of the few paid-for events at the festival, running September 6-10 – have sold out online, although more may become available with interested readers encouraged to follow @GDIFestival on social media for details.
"In their feedback, people often talk about their experience of being with other people, having conversations and enjoying spectacles they have never seen before in public spaces," said Bradley.
"This year, there will be plenty of opportunity to do all those things – a good example being Cygnus at Royal Docks.
"From August 31-September 3, after darkness falls, a series of robotic swans that change colour and emit sounds and music will light up Royal Victoria Dock.
"Then, over at Greenwich Peninsula, there will be this wonderful performance – Rozéo – from a French company, which will take place on 10-metre high sway poles next to the Thames from September 2-3 at 2.30pm and 5.30pm.
"Our aim is always to programme lots of visually arresting things so people can share what they've seen with their friends and families.
"My hope is that the festival is one of the ways people will remember their summers – a landmark each year in the calendar."
One of the key dates within GDIF is undoubtedly Greenwich Fair – a whole day of events held among the buildings of the Unesco World Heritage site from 1pm-7pm on August 26.
"We couldn't do a GDIF without Greenwich Fair and we'll be introducing a whole range of performers and family entertainment to audiences this year," said Bradley.
"The whole thing will take place across the Old Royal Naval College, beside the Cutty Sark and this year in Greenwich Park too.
"We're really excited about that and we're working with them in a more ambitious way for the first time – focusing on arts created by abled, disabled and neuro-diverse artists, so there'll be a festival within the festival – loads to enjoy."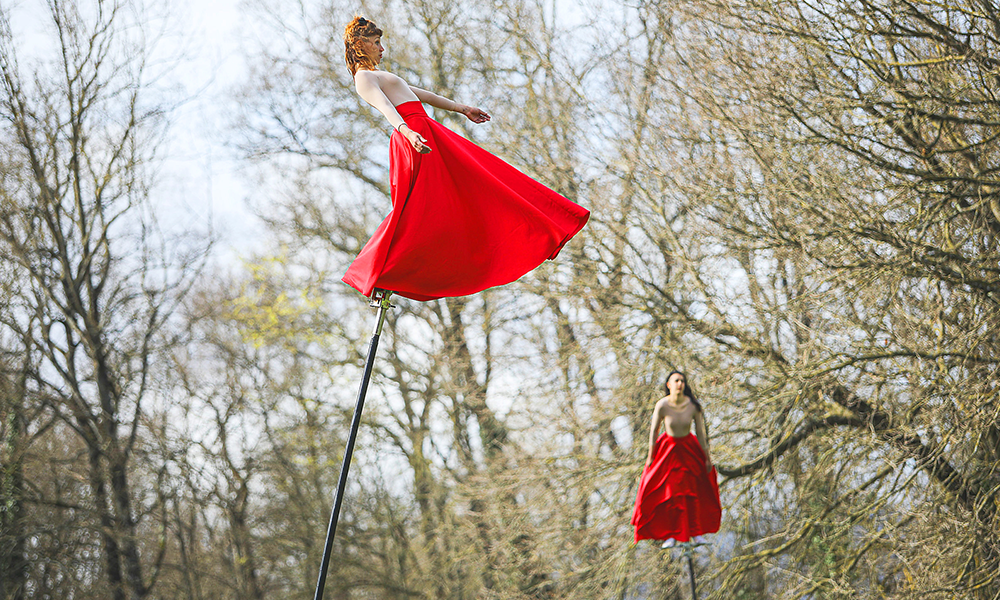 Events will include The Air Between Us, an aerial performance featuring disabled artist Rodney Bell at 1pm and 5.30pm and Teabreak, a journey through the history of tea making with fresh brews from a hand-painted Tuk Tuk at 2.35pm and 4.45pm.
Animaltroniek from 2.30pm stars roaming robotic creatures. In total there will be 15 shows or performances to enjoy on the day.
"Another highlight of the wider festival for me will be Woman, Life, Freedom! at Stratford Park at 8pm on August 26," said Bradley.
"We're working with the brilliant, award-winning Ameena Hamid Productions on developing this work with a team of Iranian artists who wish to remain anonymous.
"It celebrates the voices and music of women following the death of Mahsa Amini in Iran almost a year ago.
"In that country, those voices can't be heard, so the idea is to share with our audience this rich culture, which is very much what people are fighting for there.
"Again, it's another act of hope – standing in solidarity with those women and what they are aiming to achieve."
Dancing City at Canary Wharf is also set to return this year as part of GDIF, following its cancellation after the death of the Queen in 2022.
A full preview of the many events taking place on the estate over September 9-10 will follow in the August 23 issue of Wharf Life.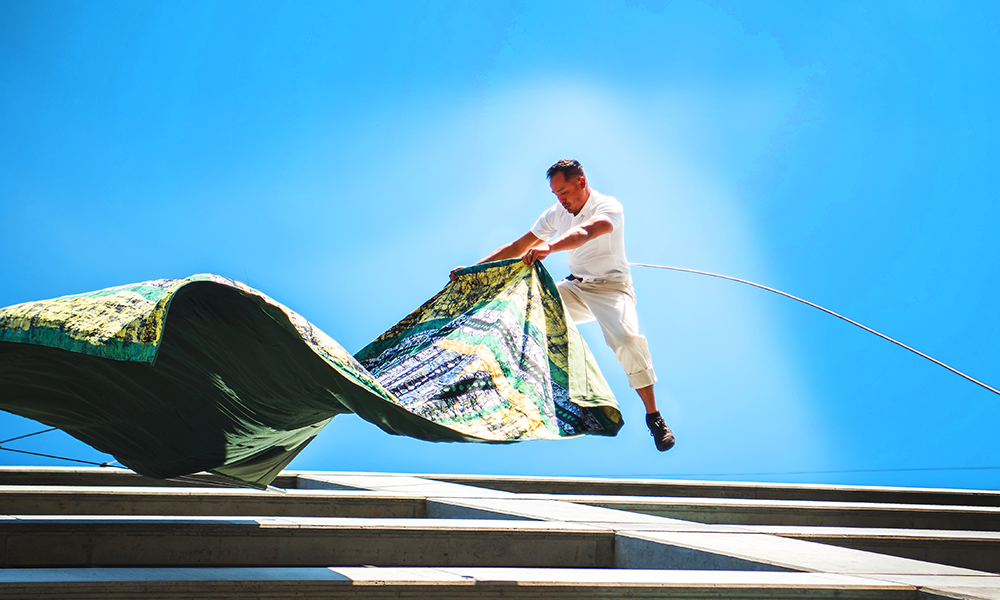 TOP PICK – Resurgam
Taking place daily from August 31-September 2 at 6.15pm, one of the most iconic buildings in London will see American company Bandaloop take over its facade for a series of half-hour, free aerial performances.
"They specialise in amazing abseil performances on sensitive buildings and at world heritage sites," said Bradley.
"We're using the south transept of the cathedral, so audiences will be looking at it from the Millennium Bridge side.
"There will be road closures there to accommodate large-scale audiences.
"The piece takes inspiration from the inscription on that side of St Paul's – Resurgam – which means 'I will rise' and refers to the cathedral, which was born out the ashes of the Great Fire of London.
"It stood throughout the Blitz in the Second World War, so it's a symbol of hope and resilience so it will resonate with everyone in these difficult times and speak to optimism."
Read More: How Jon Hala in Canary Wharf became a family business
Read Wharf Life's e-edition here
Subscribe to our Wharf Whispers newsletter here
- Jon Massey is co-founder and editorial director of Wharf Life and writes about a wide range of subjects in Canary Wharf, Docklands and east London - contact via jon.massey@wharf-life.com