Comic talks Ed Venturing, small victories and parenting ahead of his show at Blackheath Halls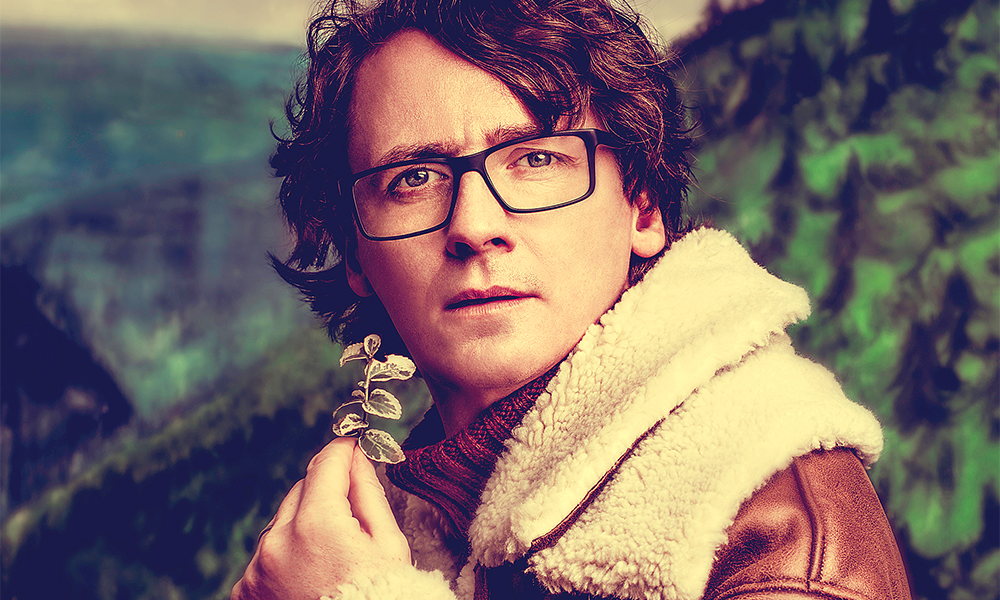 Subscribe to Wharf Life's weekly newsletter here
Having been warned by his PR that I'll have a maximum of 20 minutes to chat to comedian Ed Byrne, disaster strikes within minutes of him picking up.
After exchanging pleasantries, the line suddenly goes dead. Was it something I said? Is Byrne offend-Ed? I re-dial. Answerphone.
For those who care about these things, Ed's message is functional, polite and short. There's not much material for an article here, no blistering one-liner to recount. I hang up and call again.
The second hand ticks round. He picks up. That sonorous Irish lilt is back in my ears.
"I'm sorry about that," he says. "I think I may have somehow hung up on you with my face."
Ed's cheekbones aren't the only sharp thing about him. Since his first gig, 28 years ago this November, the Irish comic has built a career skilfully dissecting his life and presenting its absurdities for the amusement of others.
Having been nominated for the Perrier Award at the Edinburgh Festival in 1998, he's gone on to appear regularly on TV including on panel shows such as Mock The Week and game shows as a celebrity contestant while continuing to perform live across the country.
He's set to perform his latest show – If I'm Honest – at Blackheath Halls on October 20. Although this comes as something of a surprise to him.
"Am I?" he says. "I must be. I think that's a new venue for me, if I'm not mistaken. What threw me was that I was just in that part of London for the Greenwich Comedy Festival, which was a great laugh. I got the sunshine, I was lucky. It rained the next day."
That Ed isn't completely across his touring schedule feeds into the topic of the show he'll be performing, which considers what traits, if any, he'd be happy to pass on to his kids.
"I haven't tried to pass anything on," he says. "But I've tried to drill out of them stuff that I know is innately coming from me.
"I'm very bad at being able to find things – my keys, my credit cards – and my older son is exactly the same, but there's nothing I can say about it, because it's my fault.
"I'm asking him if he knows where his water bottle is, and, if he had the wit, he'd ask if I knew where my sunglasses are.
"I have two kids, and nothing is more annoying than your children, because they are irritating in ways that you recognise in yourself.
"So I thought: 'What about me am I happy to be passing on to these children, and what about me am I worried about passing on to these children?
"Ostensibly it's about kids, but really it's about me – I'm taking a long hard look at myself. I thought there was mileage in that, and indeed there is.
"I talk about stuff that the kids get from me, that I know I get from my parents – the desire to have the last word in an argument.
"I talk about the good things – I'm quite funny – and it also covers the skills that can't be taught.
"For example, I'm pleased that since my mid-40s, I've become skilled in recognising when a cramp is going to happen and stopping it before it does. You feel it, leap out of bed and say: 'Not today', pat yourself on the back and go: 'Ed Byrne, 1, insufficiently oxygenated muscle, nil'.
"It's about finding those little victories in life. I tell a story about cutting myself with a knife recently, but being delighted because it's a blade that I'd sharpened.
"You look for things to be proud of. Doing stand-up is a bit of a relief valve – you might be having a conversation and then later find a way to put the humour from it into a monologue.
"You can say things to an audience that you wouldn't in real life – for instance, my kids might be really excited to get on a plane and all I want to say is: 'This is shit, it's Ryanair', so I say that on stage instead, embellishing things slightly.
"There's going to come a point when they watch my stand-up and it will be like handing them the Allen key that dismantles my armour, because my comedy is full of my insecurities and particularly about my failings as a parent.
"I fear that day – when they do finally watch it, will they have respect for the fact that I stand up in front of people and do all these things and make them laugh, or will they say I sound like a loser?
"Talking about how soft my erections are and how bad I am at general life-skills."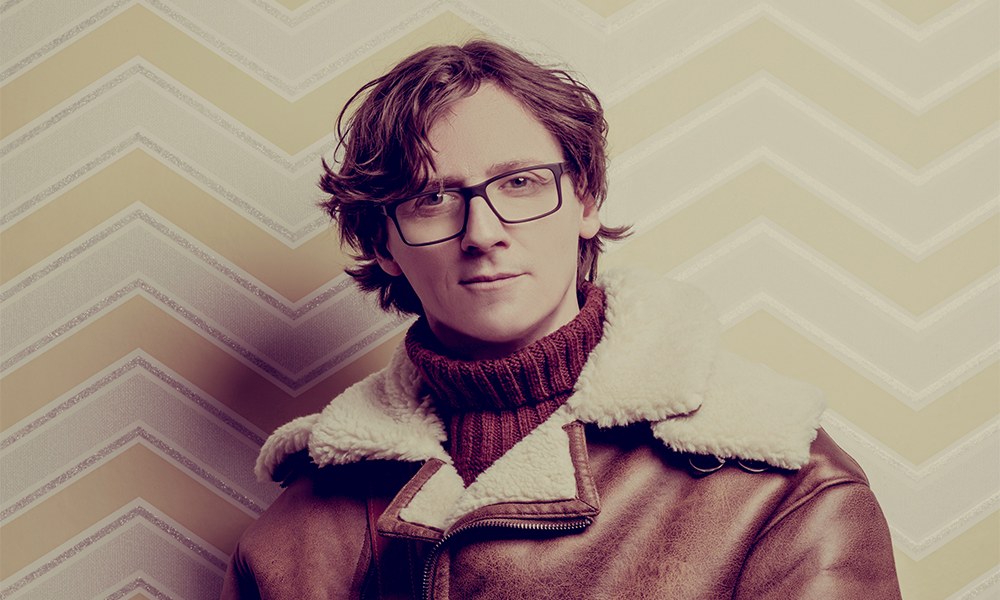 Ed wrote If I'm Honest and began touring the show shortly before the pandemic hit. Having tweaked the material and performed his fair share of drive-ins and Zoom shows he says it's delightful to be back in front of live audiences again.
"It's been such a relief to be doing it," he says. "We were having to make do. I likened it to really wanting a Mars bar when all you have is cooking chocolate.
"That's all there is so you make the most of it. Lockdown was miserable and then what we've had over the past 18 months has been miserable.
"I think if I'd known at the start it was going to be so long it would have been more frightening.
"I did some other things, some TV and I'm very lucky because I'd been doing that stuff for years so I'd built up some equity – a lot of comedians I know had to go and get day jobs. It's made me appreciate it all the more.
"When I started out, there was a sense among the grown-ups that you needed something to fall back on. I was making a living out of stand-up in my early 20s, but I'd go home to my parents, and hear from them, friends and neighbours that I should have that.
"It's a trade, a craft, it's my job. Now it's the stand-up I fall back on – I do other things such as acting and a bit of presenting.
"Then, 18 months ago, it was actually, finally taken away, and you go: 'Shit. This career, that I've had for a quarter of a century, isn't there anymore. It's finally as unstable as people thought it might have been when I started."
As a side project, Ed conceived Ed Venturing, a YouTube show launched in February where he interviews other comedians, having invited them to join him in his passion for hillwalking.
"It's very much in its infancy at the moment – there's only four episodes up at the moment," he says. "But there are two or three more in the can, and I'm hopefully going to record some more over the next month or two. So far we've released Rhod Gilbert, Stuart Maconie, Desiree Burch and Hal Cruttenden.
"I try to put off looking back as long as possible, until we're at least 45 minutes into the walk. Then we sit down and talk about their career and how far they've come. It just suits the mood."
Time for reflection is something of a theme with Ed, whether he's working on new material or considering the view from a freshly conquered peak while consuming peanut M&Ms or a morsel of his homemade beef jerky.
So what does he think about the show he's touring?
"I really want people to come and see it because this is genuinely in the top three stand-up shows I've ever written – it's worth it," he says.
"If you've not seen a lot of stand-up, then you should come to this show that I think is pretty good. I did one back in 1998, when I was nominated for the Perrier, which was called A Night At The Opera, and that was my break-through.
"Then I did one about 13 years ago – Different Class – which everyone agrees is the best show I've ever done. I feel this one is up there with those other two.
"It's just typical that this was the one that got shut down. The routines feel good, it's like singing a song, you know where the laughs are – I'm really enjoying it."
Tickets for Ed Byrne: If I'm Honest at Blackheath Halls cost £25. The performance starts at 8pm.
Read e-editions of Wharf Life's print edition here
Subscribe to Wharf Life's weekly newsletter here