Event celebrates the breadth and quality of talent that graces the Cabot Square restaurant's stage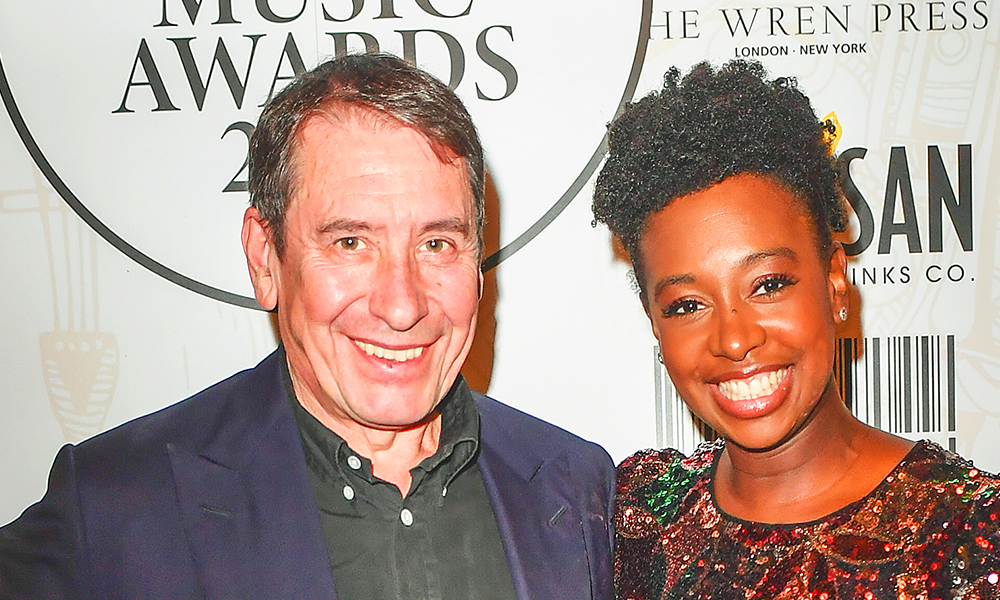 Subscribe to Wharf Life's weekly newsletter here
Boisdale Of Canary Wharf recently hosted its annual music awards, with a roster of 14 honours for individuals and groups presented.
While the event recognised the talents of the winners and brought together a diverse crowd in celebration – where else can you see Black Sabbath's guitarist casually chatting with actor and crooner Hugh Laurie? – it perhaps best served to draw attention to the breadth and quality of the artists Boisdale regularly draws to its stages in Canary Wharf and Belgravia
Effervescent owner Ranald Macdonald plus hosts Jools Holland (patron of music for Boisdale) and boisterous jazz saxophonist YolanDa Brown, presided over the proceedings including awards for the following: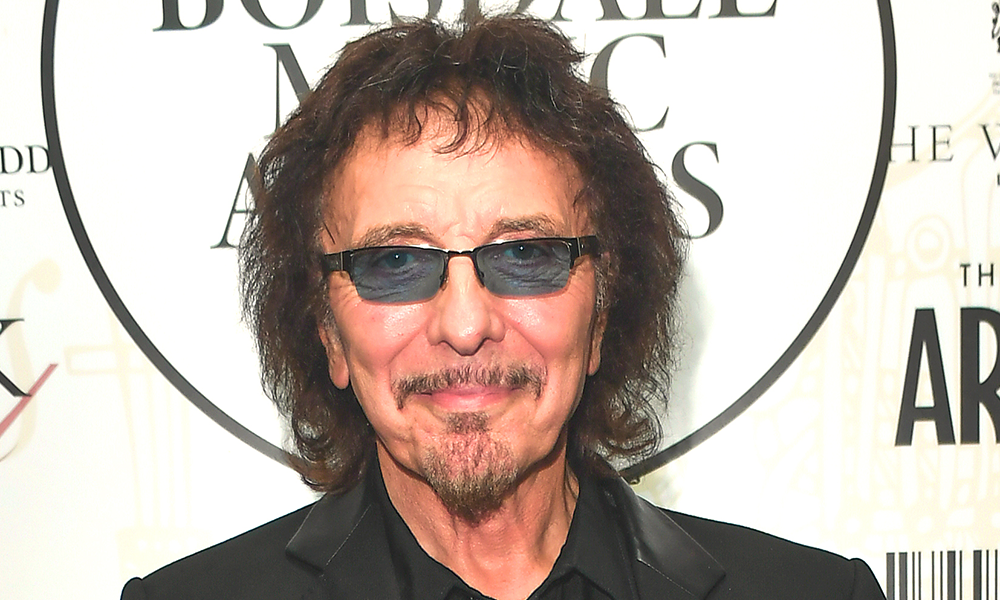 Lifetime Achievement Award
As co-founder and the only constant member of ground-breaking heavy metal band Black Sabbath, Tony's contribution to music alongside Ozzy Osborne, Bill Ward and Geezer Butler is well documented.
Their work includes genre-defining releases such as their eponymous first album and its follow-up, chart-topper Paranoid, named for the song that remains their only UK top 20 single.
Having lost the tips of two of his fingers in an industrial accident at the age of 17, he was inspired to keep playing after listening to a recording of guitarist Django Reinhardt.
After being told the gypsy jazz great was only using two digits having been injured in a fire that left two of his fingers paralysed, Tony redoubled his efforts, going on to make musical history himself.
He said: "Getting this award feels lovely. I've got five lifetime achievement awards now, but it's great – I think any recognition is fantastic, I love it.
"Music is a different way of life now to when we started. I'd always say, get a lawyer and then get going, to those beginning a career now.
"My real advice though would be to love what you're doing, enjoy it and then whatever else comes is a bonus. You have to enjoy what you do.
"Paranoid the song was on the second album – we'd had the first one, which was in the charts for a long time and then we did Paranoid, which went to No.1.
"It was a throwaway single but it got to No. 4 – we didn't have enough songs for the album and the producer said we needed another one, just a short track.
"I came up with this idea, then we played it and recorded it in a few minutes and that was that.
"The whole thing about this business is about believing in what you do. I have always believed in what we do and that's why we've been around a long time. It's because we don't change from what we love."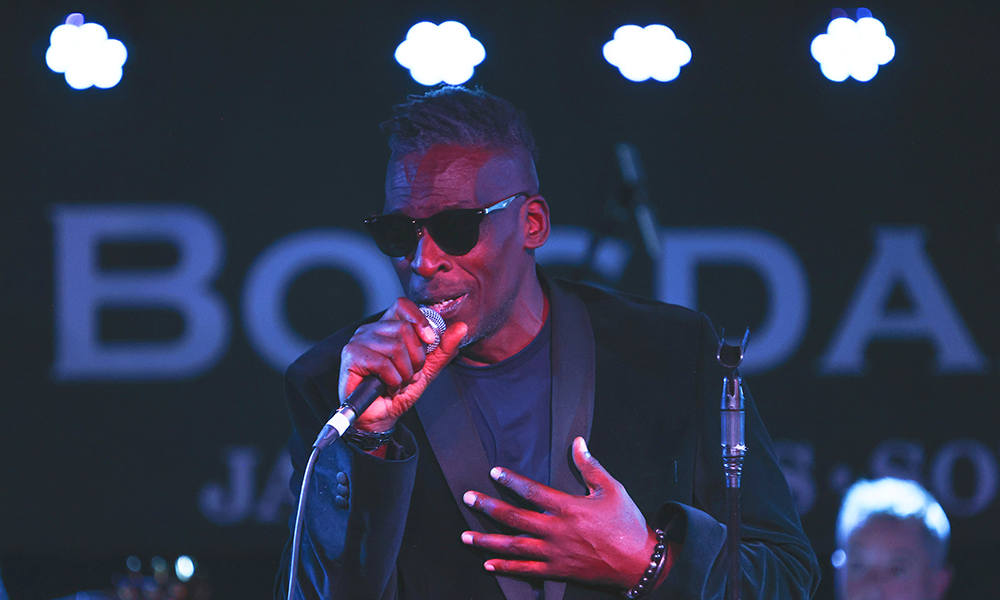 Jazz Artist Award
Hackney-born singer and composer Cleveland was named best jazz artist for 2022. Having studied at the London School Of Singing and subsequently at Guildhall School Of Music And Drama, his career took off in the 1980s as a member of the Jazz Warriors with the likes of Courtney Pine and Dennis Rollins.
He has since gone on to work with a diverse and varied collection of artists including The Who, Bjork, Bob Dylan, Art Blakey, Wynton Marsalis and Robbie Williams, to name just a few.
Cleveland said: "It's always good to feel that your art and your work is appreciated. These awards are really encouraging, they give you a lift – especially in these tough times.
"It's my wish and desire to keep performing and this award is just more encouragement to keep doing what I do.
"You know that saying – give people their flowers while they're alive? Well not everyone gets those flowers, so I want to dedicate this to some of the people who inspired me coming up.
"There were a few people who passed away during the pandemic including my aunt, whose funeral I wasn't able to attend because of Covid. She was like a second mother to me.
"She was one of these people who regardless of the situation would have a positive outlook on life. She was always encouraging us when we were growing up.
"I lost my father when I was nine and I stayed with her as a kid.
"She was always inspirational and, even though she suffered with illness, she'd lift you up.
"There's other people too like Ray Carless, a fantastic tenor saxophonist in the community in Hackney where I grew up.
"He recently passed away but he was such an icon in terms of the work he did in east London and beyond.
"He was a hugely celebrated musician who played in some of the most iconic jazz bands in the UK. We'd be here all day if I sat here and named them – top artists like Adele and Elvin Jones.
"Ray was a big inspiration to me when I saw what he was doing. I watched him at Ronnie Scott's when I was in my late teens and I thought: 'Wow, if he could do that, playing with one of the greatest musicians in the world – Elvin Jones, who played with John Coltrane – then maybe I could too'.
"I want to dedicate this to people like that – people who never really got their flowers when they were alive."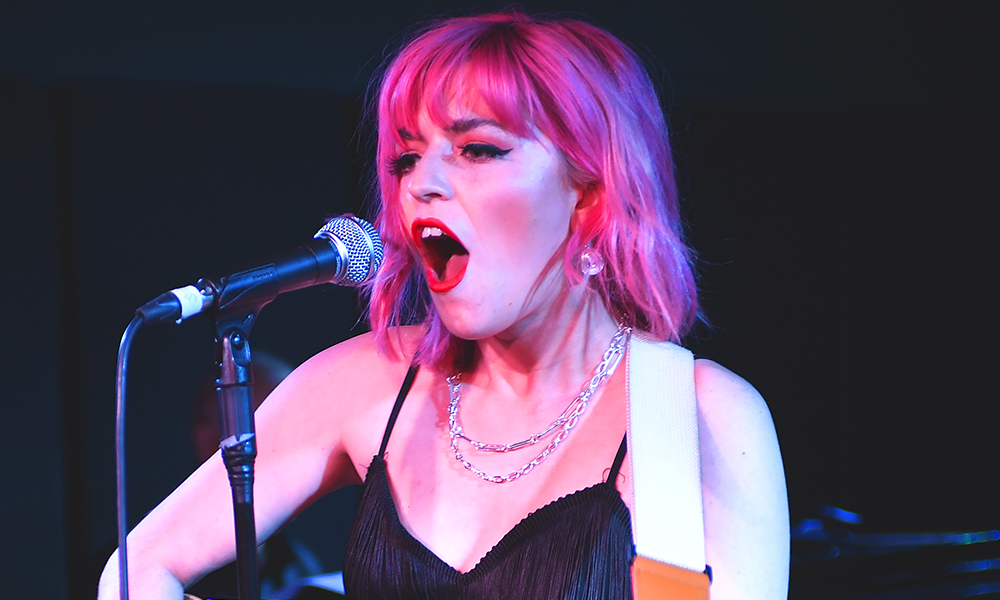 Best Up And Coming Artist
Brighton born singer songwriter Gina is set to release her first and, as yet, untitled album later this year.
She said: "It feels really good to win. I sang Heavy Heart, the first single from my new album, which should be out in a few weeks.
"I sing and write Americana and country pop.
"People often see the pink hair and assume punk, but I've just loved Americana and country since I was a kid – I really like Stevie Nicks, KT Tunstall and Kacey Musgraves and I listen to a bit of Dolly Parton too.
"I've been writing for a long time – don't get me wrong, my songs were shit originally, 14-year-old me did not write bangers – now, hopefully, 24-year-old me is writing better songs.
"I like to think what I write is very honest – that's what I aim for.
"I'll be back at Boisdale supporting KT Tunstall when she plays here on November 11."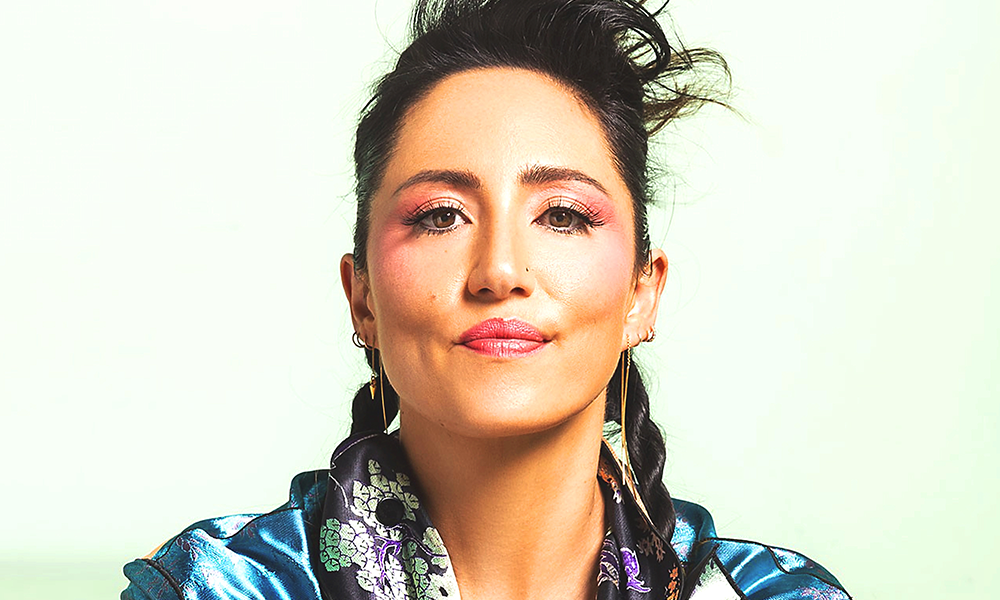 3 DIARY DATES FOR BOISDALE OF CANARY WHARF
Oct 25-29, 9pm, from £24
Audiences can expect jazz-funk and r'n'b from The Blackbyrds, who are set to play five nights at Boisdale Of Canary Wharf in October. Assembled in the mid-1970s in Washington DC by legendary trumpeter Donald Byrd, their output has been sampled by everyone from De La Soul to Massive Attack.
Nov 3, 9.30pm, from £49
The UK Queen Of Soul is set to bring her velvety vocals back to Canary Wharf. Known for hit singles including My One Temptation, Breathe Life Into Me and Where Is the Love, audiences can expect a track or two from her critically acclaimed album Gospel, released in 2020.
Nov 11, 9.30pm, from £75
Known for Suddenly I See and Big Black Horse And The Cherry Tree, the Scottish singer-songwriter returns to Cabot Square with support from award-winner Gina Larner.
Read more: Quiet Rebels invade the stage at The Albany
Read Wharf Life's e-edition here
Subscribe to Wharf Life's weekly newsletter here
- Jon Massey is co-founder and editorial director of Wharf Life and writes about a wide range of subjects in Canary Wharf, Docklands and east London - contact via jon.massey@wharf-life.com