Tweaks to Building 10 deliver greater access, commercial units and eight new properties to buy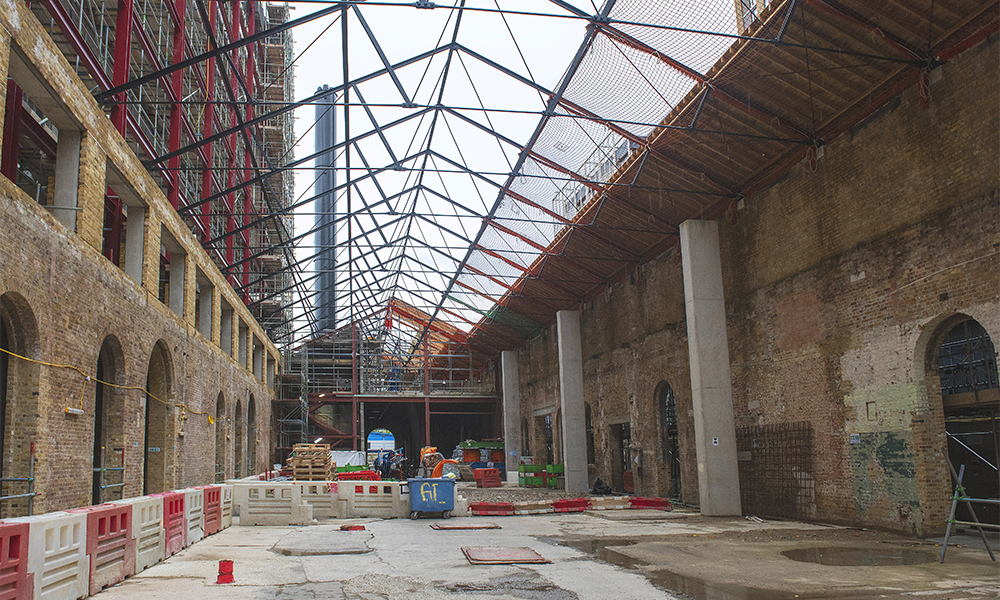 Subscribe to Wharf Life's weekly newsletter here
As the team from Berkeley Homes are leading me on a tour of the Building 10 site at its Royal Arsenal Riverside development, I spot an unexpected local resident. 
As the dwindling light of an autumnal Monday streams through the open roof of what will become a partially enclosed public square, it falls on the glossy, auburn coat of a fox.
He stops briefly to survey us in our hi-vis PPE, before disappearing off about his business, bushy tail bobbing behind him.
Foxes are deeply practical animals. Their intelligence and flexibility has seen them adapt with ease to increasingly built-up areas of London, becoming a common sight across the capital as they effortlessly tailor their lives and ambitions to the realities they encounter. They're smart – and it pays off.
Berkeley is similarly adaptive and pragmatic. It has to be. Instead of simply levelling the 88-acre Woolwich site and starting again – arguably the easier option – it's made a consistent and conscious effort to preserve and celebrate the area's heritage.
That has meant refurbishing and reimagining existing structures and ensuring a flavour of Royal Arsenal's sprawling operations – that at their peak saw 80,000 people employed locally in the manufacture of weapons and ammunition and supporting trades – remains.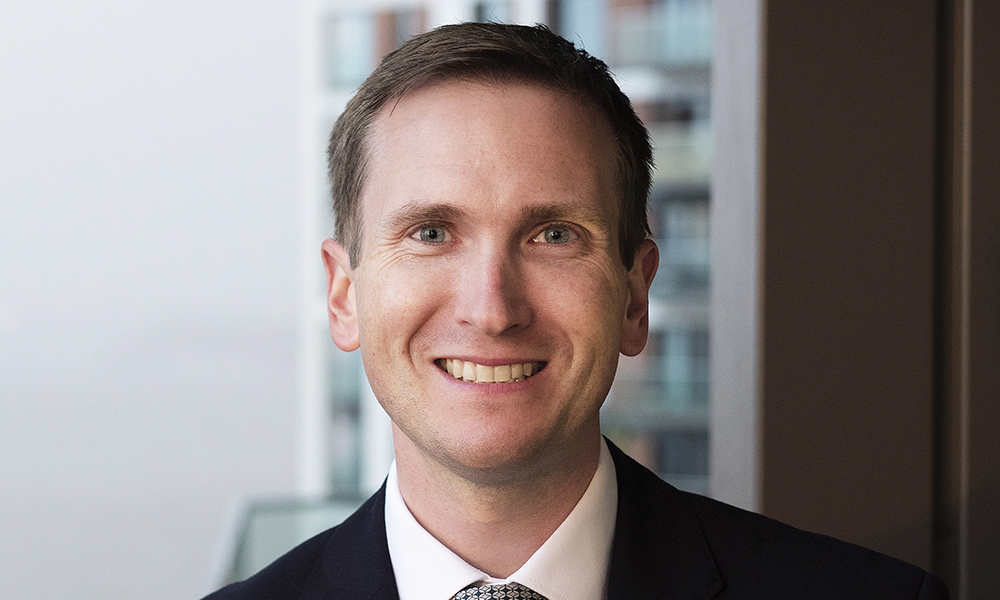 Working with older buildings, no matter how careful the preparations made, is unpredictable. Sometimes, until you get on site, the feel of the finished product is unclear. 
It's also the case that developments take a long time and, sometimes, what was originally planned no longer suits the demands and desires of the people who will ultimately use it.
A certain amount of finessing is therefore to be expected and Berkeley's latest proposal for Building 10 continues a process of tweaks made to the original scheme, which was approved in 2017.
That included plans for 18,800sq ft of commercial space split into seven units, which was increased to 34,600sq ft over 10 units in 2019 with the addition of mezzanine floors to spaces at the western end of the site and the introduction of a fresh access route out to Major Draper Square.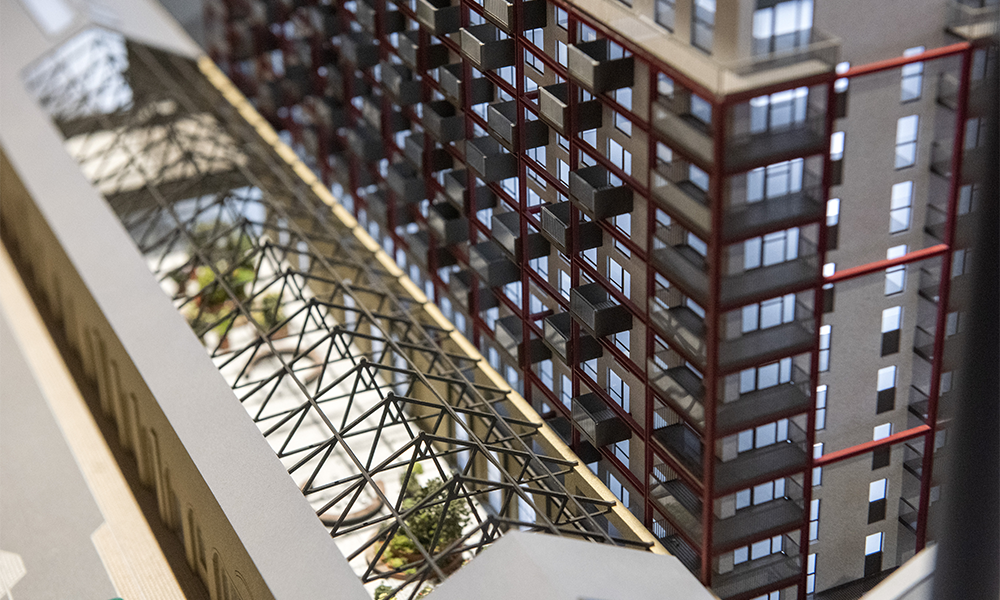 Berkeley East Thames development director Julian Evans said: "We continually think about whether we have the right solution in terms of the buildings we are developing.
"We've recognised that the nature of the proposed commercial spaces underneath the new-build section of Building 10 is they are constrained by the historic arches, meaning they would be compromised to the point that, if we took them to market, they wouldn't be attractive to potential tenants.
"The nature of retail, particularly, is about that frontage – that footfall. It's understanding that visually, people need to be able to see that where a business is and what it does.
"So we reviewed the eastern large ground floor space and created something new – we're proposing an atrium with four smaller commercial units that gives people a wonderful sightline through to an existing archway, which will connect out to the next phase of Royal Arsenal Riverside.
"This will create a link between the two, while also maintaining the ability to have smaller, modern but more prominent retail units that face outwards onto the street."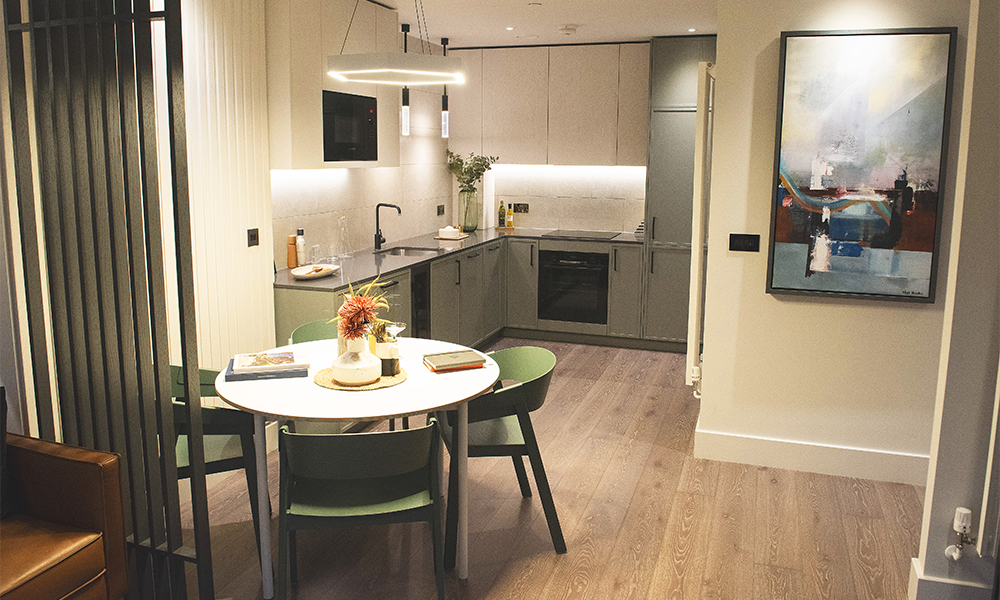 The new proposal keeps the total number of commercial units at 10, with a slight reduction in space on the 2019 proposal. It still represents an increase of 52% on the 2017 scheme and opens up the semi-enclosed square at both ends.
"At the same time, this change means there's an opportunity to create eight mews-style houses that we know people crave from what we've delivered on-site to date," said Julian.
"Buyers want something different. The properties would be set over two levels – they have the feel of a house and they're quirky in their nature.
"The houses at Building 10 will also be homes people can both work and live in if they need to.
"What people have loved over the years is that the historic properties we've created at the development don't exist anywhere else – they're unique to this place.
"It's a really great proposal and, I think when we take all of the commercial units to market, it's such an exciting space that they will be really well received."
The change also plays into Berkeley's strategy for fostering small business growth locally.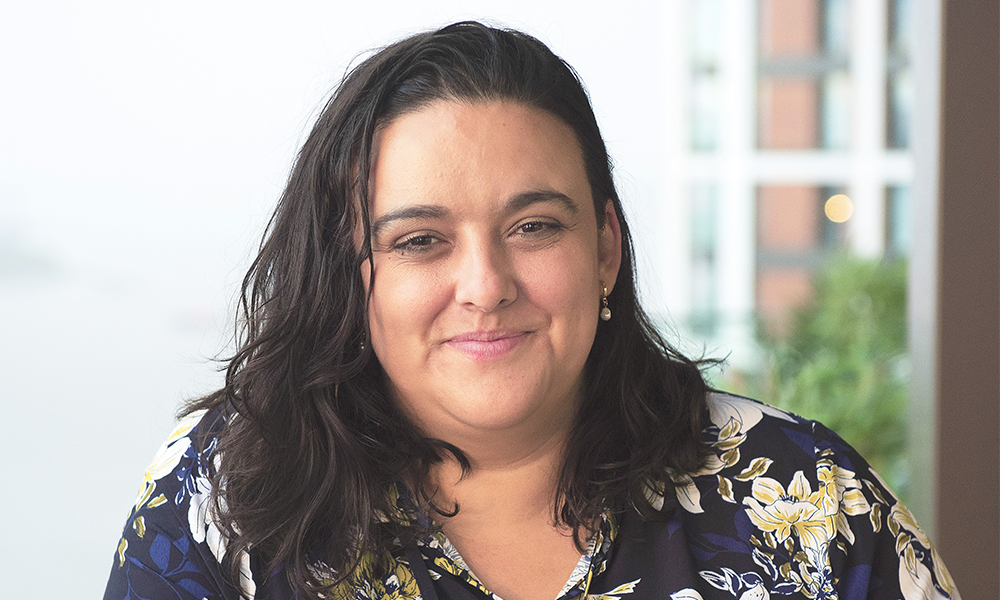 The developer's head of social value Carolina Correia said: "We've been very lucky to have been working with a number of micro businesses in the area who have expressed an interest in being on-site. 
"They recognise how interesting Royal Arsenal Riverside is as a proposition.
"We have a coffee cab that stays here from Tuesdays to Sundays. Then we have a rotation of different street foods.
"The plan is to create an arcade at Building 10, which will have some of these smaller commercial units, and it's a great opportunity for some of these businesses to trade here. We're also working hand in hand with Greenwich Cooperative Development Agency to provide training and mentorship so these businesses can grow to full commercial propositions.
Julian added: "This whole concept of incubating local businesses that start on a kitchen table and come to us, explain what they want to do and then get help, is what Berkeley has been doing from day one. This latest proposal is part of that."
Building 10 comprises a new-build structure containing more than 110 apartments, alongside Windsor Square, a partially covered space that once formed part of the Carriage Works at Royal Arsenal.
The proposed eight new residential properties would range in size from one to three bedrooms and would feature double height spaces, first floor balconies, historic features, a split level layout and dual aspect living.
Prices for homes already on sale at Building 10 start at £470,000. One, two and three-bedroom properties are available.
The building is located close to Woolwich Crossrail station which will offer direct services to Canary Wharf in seven minutes when trains start running in 2022.
A show home is available to view on-site. 
Read e-editions of Wharf Life's print edition here
Subscribe to Wharf Life's weekly newsletter here