London Climbing Centres' east London bouldering facility includes a training room and Yoga studio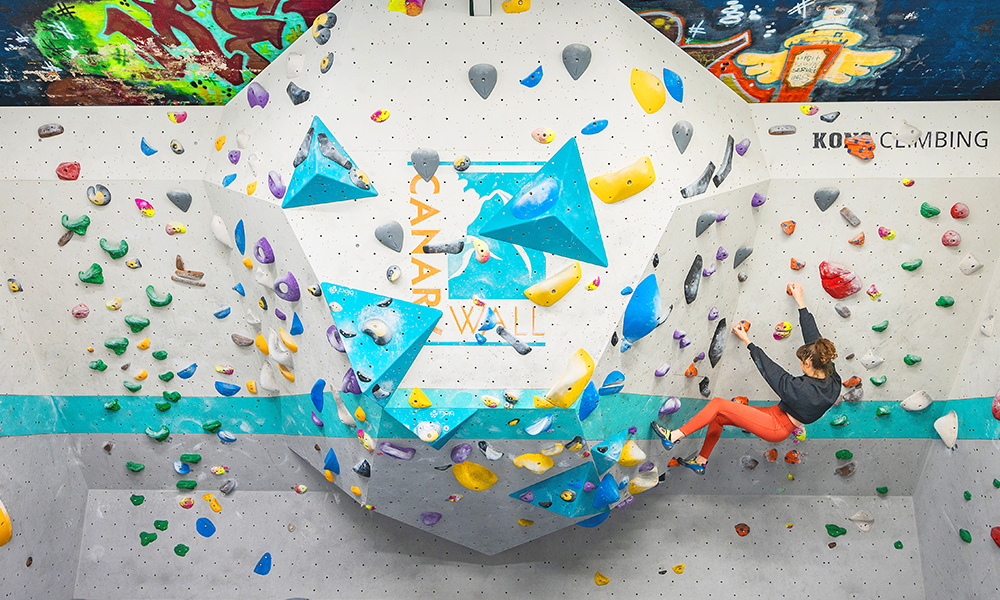 Subscribe to Wharf Life's newsletter here
"New climbers are always surprised by the warmth of the climbing community – spend an evening on the mats and, if you're ready for a chat, after an hour you'll have made a bunch of friends," said Sara Petersen, manger of London Climbing Centres' (LCC) Canary Wall.
Located near Westferry DLR station under a series of railway arches, the facility offers an extensive range of bouldering walls including one outdoors.
There's also a training room, a Yoga studio, a cafe and a gear shop on-site.
Bouldering is a sub discipline where climbers take on short, often demanding challenges using holds on walls that are less than four metres high.
Deep crash mats underneath provide safety instead of ropes and harnesses, allowing complete freedom of movement.
Fitness-wise, climbing offers a comprehensive all-body workout helping to build strength, flexibility and endurance.
Then there's the mental challenge of working out the best ways to move to reach the top.
The complexity of the challenges, which are typically colour-coded and graded for difficulty, also has another benefit.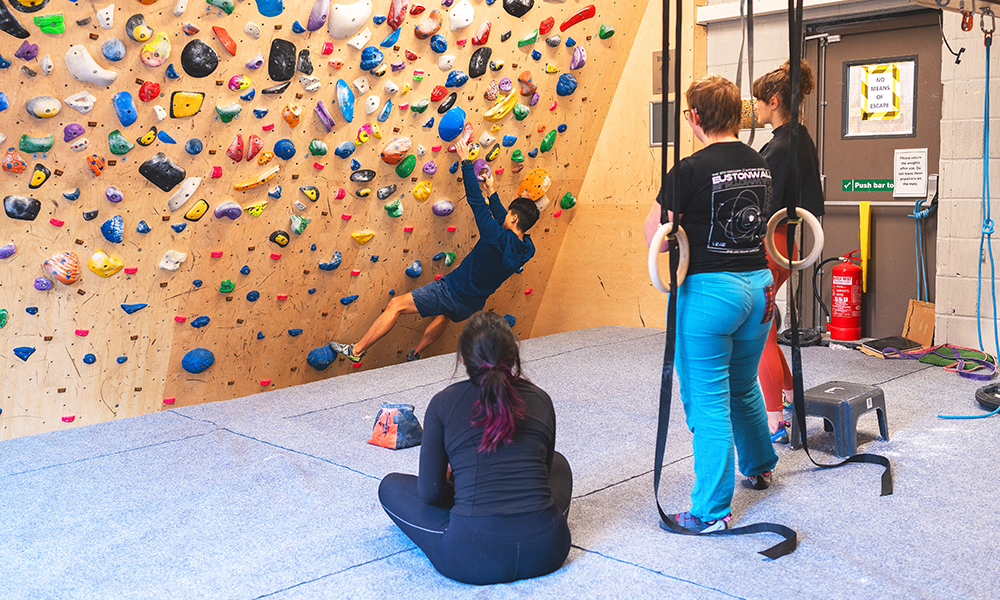 "In bouldering, climbs are trickier, both physically and mentally, to complete than in roped climbing," said Sara.
"That's why we call them 'problems'. You'll need to rest and assess each climb before tackling it, which is when conversations with those around you typically strike up.
"Usually you'll end up working out the problem together."
To help foster that community Canary Wall, which opened its doors in August 2020, offers a calendar packed with social climbs, induction sessions and friendly competitions.
"For work colleagues and businesses, the centre also offers social events, team building and corporate membership deals.
Sara said: "We're always thrilled to introduce climbing to those who've never tried it before.
"It's always so exciting to watch someone discover their new favourite sport during their first ever climb and know that we've helped grow the community just that little bit more."
Standard adult day passes at Canary Wall cost £15 at peak times, £11 for off-peak and £6 for super off-peak (9am-11am on Sundays).
First-time climbers receive a discount card that can be used to claim 50% off a second visit and half price shoe hire, a five-entry pass for £47 including shoe hire and 10% off climbing shoes at LCC shops.
Monthly memberships cover access to all walls run by LCC with prices for off-peak deals starting at £55.
Punch card packs are also available with £240 for 20 climbs, bringing the price down to £12 per session.
Canary Wall, which is located on Trinidad Street in Poplar, is open weekdays 6am-11pm and 9am-9pm at weekends.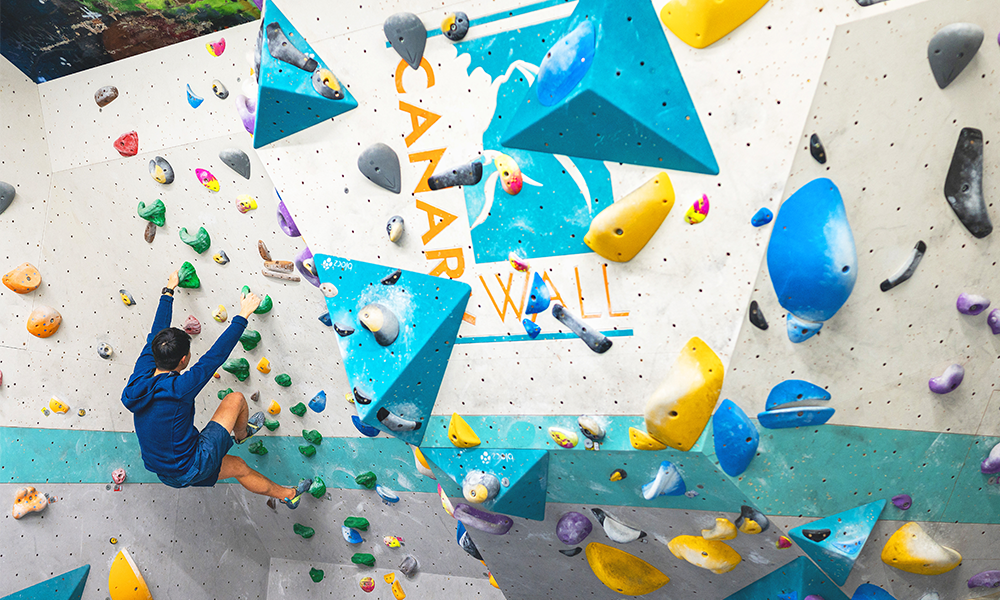 Read more: How Barry's is challenging east London businesses
Read Wharf Life's e-edition here
Subscribe to Wharf Life's newsletter here
- Jon Massey is co-founder and editorial director of Wharf Life and writes about a wide range of subjects in Canary Wharf, Docklands and east London - contact via jon.massey@wharf-life.com