Restaurant, cafe and bar aims to offer hotel-style service to workers and visitors to the estate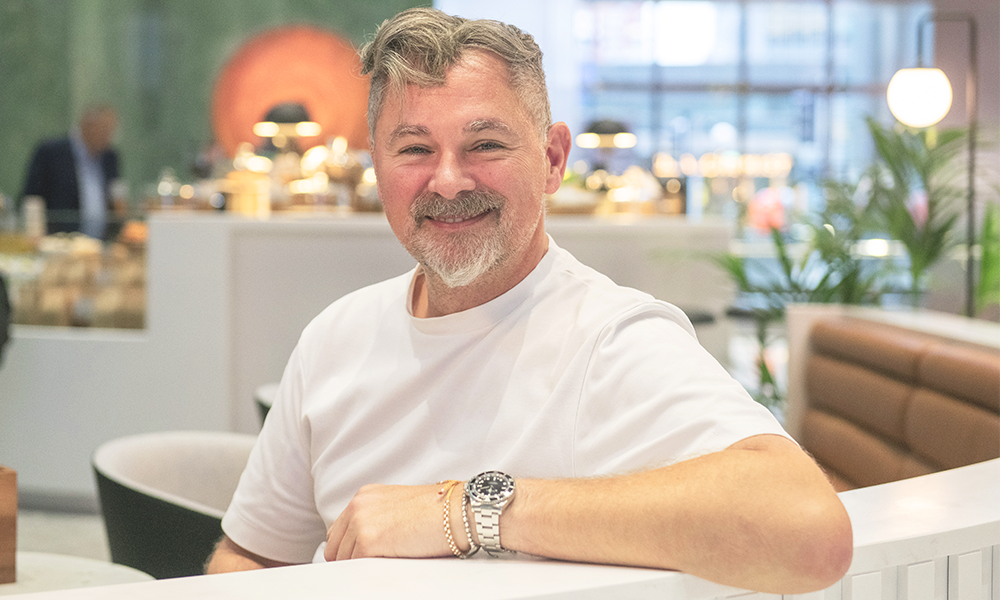 Subscribe to Wharf Life's weekly newsletter here
Organised crime syndicates are in my mind, having just binge-watched the latest series of Netflix drugsploitation epic Narcos: Mexico.
Fortunately The Happiness Cartel, which recently opened Shutters across two sites in the lobby of One Canada Square, bears little resemblance to the brutal mobs of Sinaloa, Juarez, Tijuana and Guadalajara.
But its creative director and founder, Taskin Muzaffer, does want Wharfers to keep coming back for more.
It's one of the reasons why the group's latest establishment is really three venues in one.
Firstly, Shutters itself has taken the shell of what was ETM's One Canada Square, stripped out the walls, opened up the windows and painted everything white to form a welcoming, accessible restaurant and bar.
Secondly, head up its diagonal stairways and there's Cartel – a separate bar space tucked away on the mezzanine, specialising in spirits and cocktails.
Finally, look round the corner and there's a cafe space called SuperNatural that shifts seamlessly from breakfast bar and lunch joint to wine bar after 5pm.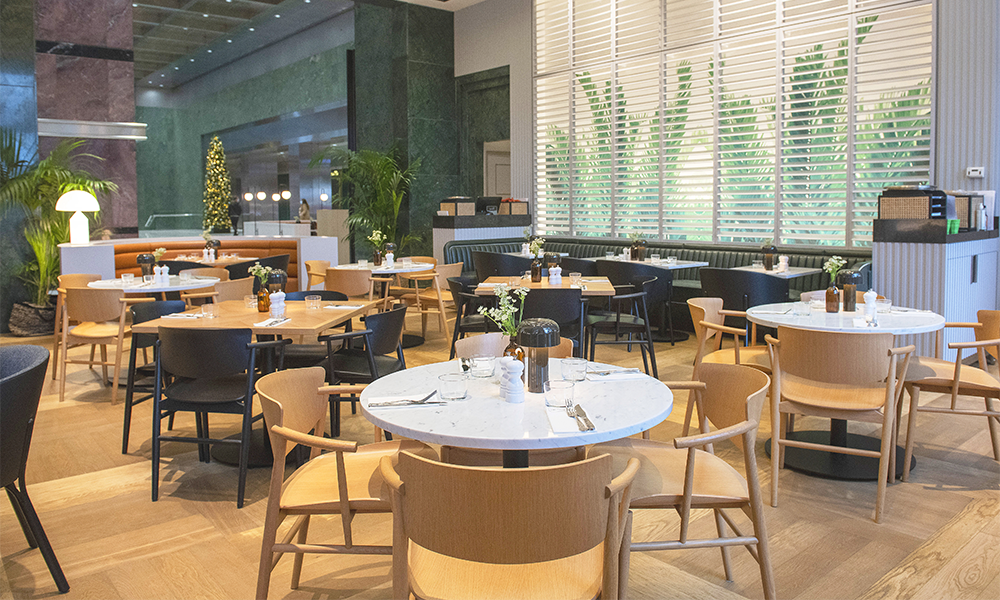 That means there's something available at all hours to keep Wharfers in a state of temptation, something that's also down to the brand's lineage.
"We started as a group in London, and, like most people, had a bit of a revelation in lockdown," said Taskin, who previously worked for Drake And Morgan around the time it opened Shutters' near neighbour, The Parlour, in 2009.
"Our first venue was Pedler in Peckham in 2014 (now reborn as Pedler Good Fortune) and we have always got a lot of our produce from Cornwall and Devon – in fact most of our fish came up from Cornish day boats on the back of a bike, so there was always that love affair with that area. 
"In 2017, we started looking for a site there, and finally opened the Unicorn On The Beach at Porthtowan in August of 2019.
"That ran really well until March 2020, when everything had to close. We decided we would keep the sites shut in London over last summer and the other members of the Cartel and myself moved to Cornwall, reopened the Unicorn and worked it as hard as possible last summer.
"Then the opportunity came up for us to purchase The Godolphin hotel in Marazion, which we renovated and briefly opened in December 2020, then properly in April 2021.
"We were very fortunate that both the Unicorn and The Godolphin had large outside areas so that was amazing when people could only be outdoors.
"Shutters was born in Cornwall as it's the restaurant for our hotel there and we wanted to bring a slice of that back to London.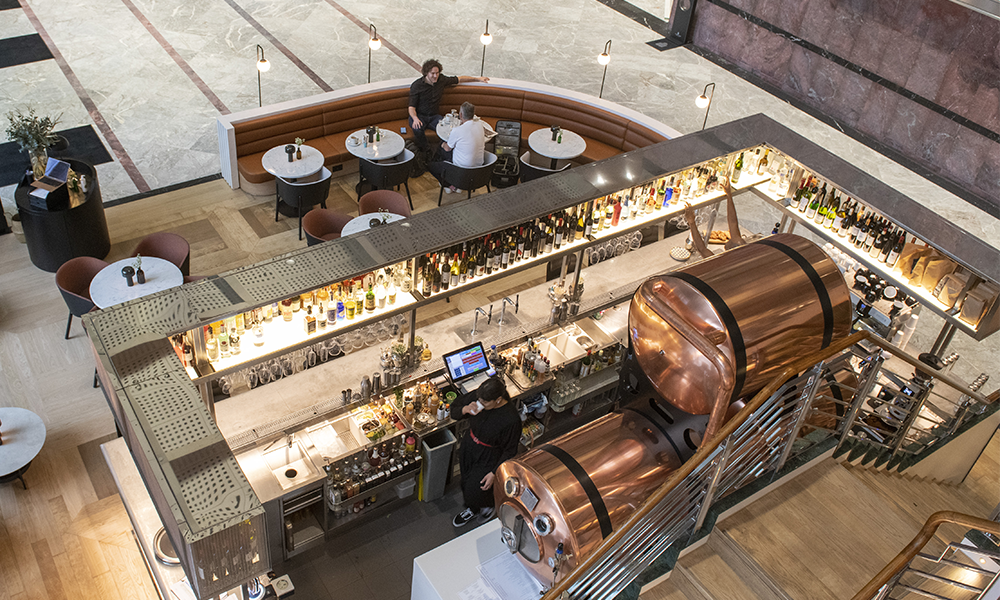 "We've come to Canary Wharf with that service mindset. We essentially view anyone who passes by or who is working in the offices above at One Canada Square as a hotel guest. We want to be somewhere people can come back to multiple times a day.
"We've brought down the walls of the old restaurant and expanded out into the lobby, creating what we call a library area that is almost a co-working space.
"People can sit there with their laptops and have a breakfast or a lunch. It's not bookable, it's walk-ins only.
"On the other side of the lobby, SuperNatural serves our own Happiness coffee blend, hand-roasted in Cornwall, as well as fresh juice and smoothies.
"In the morning you'll see pastries and croissants – all those breakfast things – until 11am when salads with different proteins, like smoked chicken or smoked trout appear.
"Then at about 5pm it flips and becomes all about natural and low-intervention wines and build-your-own nibbles. Expect cured duck or venison done a bit like Parma ham, all made in Cornwall."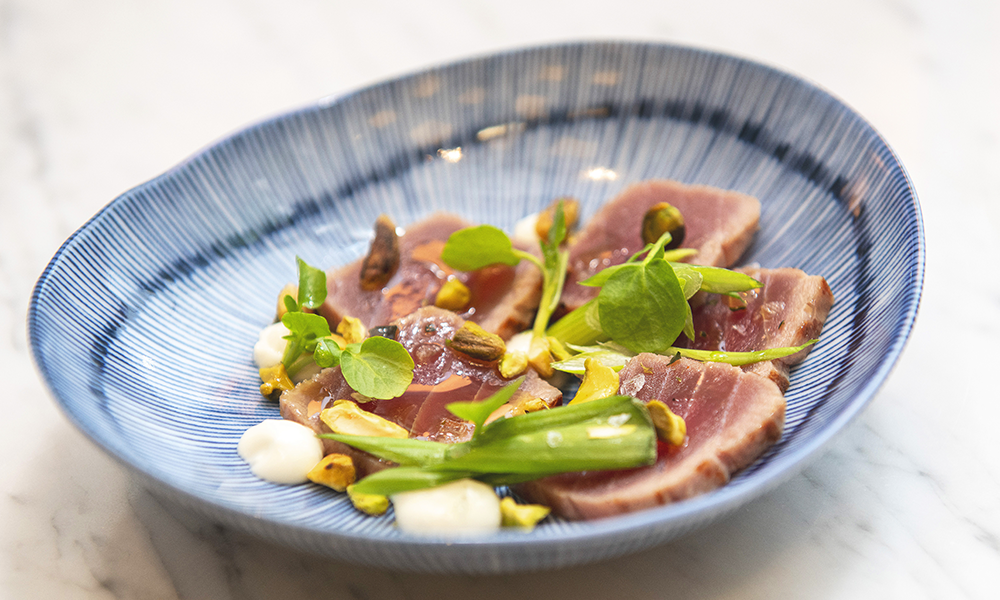 While the produce is Cornish, Shutters' core menu has a pronounced American flavour to it, with dishes such as crab nachos and the Vegan Cali Sur burger.
"We wanted to give everything a kind of southern Californian twist," said Taskin. "Cartel, for example will be doing nibbles and tacos.
"Down in the restaurant we'll be serving a lot of seafood dishes with those west coast flavours.
"Personally I like the crab cakes – it's the kind of thing you'd see on menus years ago but they've kind of disappeared. We've brought them back with a little twist – bois boudrin sauce, burnt leeks and anchovy mayo.
"I also really like the nachos, which come with a light cheese, scallions, pickles and a lime sour cream. They're really, really good.
"As for drinks we have tank-fresh beer from Meantime, brewed about a mile away as the crow flies.
"Otherwise we're very much about cocktails at a reasonable price. Good value is something we've always tried to offer as a brand.
"We want people to come to us for breakfast, come back for a drink after work, meet their mate or a girlfriend or boyfriend for lunch and come back and have dinner.
"Maybe during the week you'll have a glass of wine and only one course or a little nibble.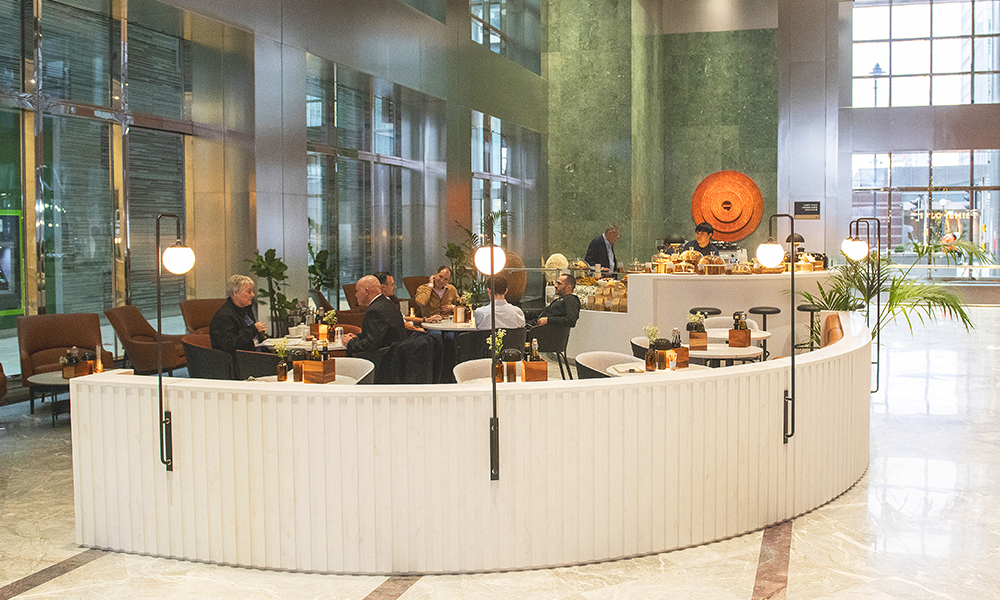 "Perhaps you'll come back towards the end of the week and have three courses with a cocktail before or after. It's all about creating different areas, different spaces, to make it exciting.
"You could be here having a chat with me now, then you might go and work over in the library this afternoon.
"Maybe then you'll go over to SuperNatural tonight and meet friends and have a glass of low-intervention wine and a couple of nibbles on the board.
"Tomorrow you'll maybe come in for breakfast or for lunch, or you might stick around for dinner.
"Then we have Cartel, which specialises in tequila and mescal with a range of 28 so far. There are some really special bottles to try. 
"We've tried to create something going on at all times, whether you want a quiet little corner just to get on with something, or you want to be a bit raucous."
Shutters is set to reopen from January 9 followed by SuperNatural on January 17. Check opening hours and menus online.
Read more: How Hawksmoor constantly refines its offering
Read e-editions of Wharf Life's print edition here
Subscribe to Wharf Life's weekly newsletter here