Wood Wharf opening for restaurant and bar features table bocce and plenty of dishes to explore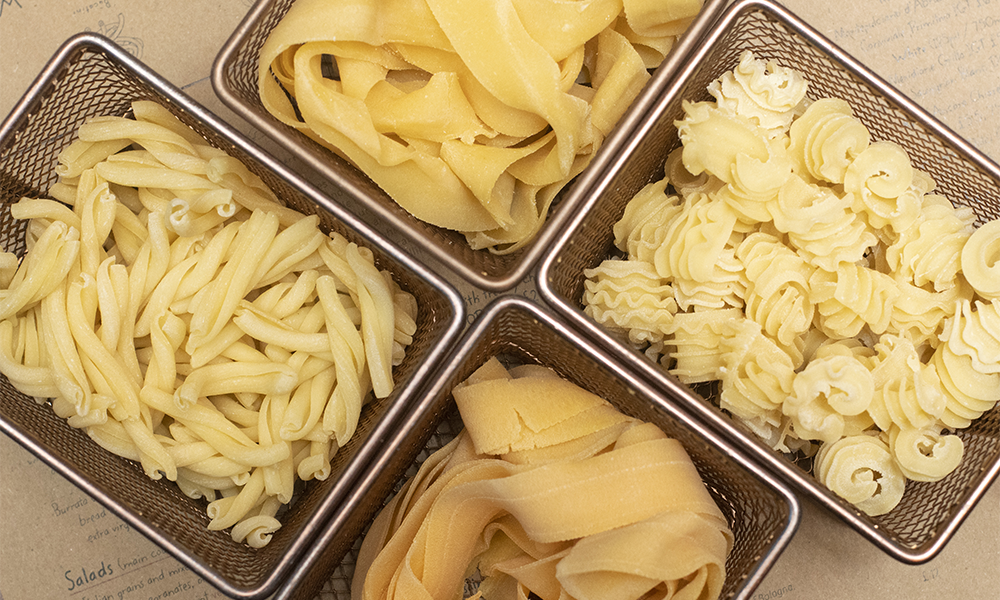 Subscribe to Wharf Life's weekly newsletter here
You've seen Hawksmoor's barge floating in the dock from Montgomery Square. You're aware Amazon Fresh has a walk-in, walk-out convenience store opposite.
But now is the time to explore a little deeper into Wood Wharf. Water Street, Park Drive, Harbour Quay Gardens and George Street – these are the locations you need in the back of your head.
Right now it's the last of these that should be on your radar because, after much pandemic-related delay, Canary Wharf's emerging residential district has its first bricks and mortar restaurant and bar.
The doors to Emilia's Crafted Pasta have finally opened at 12 George Street offering Wharfers a place to eat and drink their fill and maybe play on what's believed to be the first table bocce set in the UK.
For Andrew Macleod, founder and CEO of the business, which has branches in St Katharine Docks and Aldgate, it's a welcome sight.
"There were times when I didn't know whether the day would come – the build took six months," he said.
"We've tried to create a very laid-back, rustic feel, where customers feel a bit of a buzz, a bit of action, but a bit of calm too.
"This is not a big fancy restaurant with lots of finesse. We've used natural materials throughout, with various types of wood and a terracotta plaster from Cornwall, to recreate that look you see in Italy alongside tiles from the country itself.
"We also like to pay homage to the local area and what's here – that's the reason we have kept a lot of exposed concrete throughout the interior – it's because that is what this area is about, the big new buildings.
"We've even left the builders' pencil markings on the walls from George Street's original construction."
The undisputed chief attraction, however, is Emilia's dedication to the core dish on its menu – pasta made fresh every day on-site and paired with specific sauces.
It's a process diners and drinkers at Emilia's can watch taking place.
"When they come in, they find the premises split into two parts – one a fully open bar and the other a trattoria-style dining area with a fully open kitchen," said Andrew.
"On one side you can watch cocktails being made and drinks being served and on the other you can see the activity in the kitchen.
"In terms of the pasta, the first thing to say is that all shapes are not made equal. I would never tell people what they can and can't pair with what – that's their choice. All I can say is what we do here.
"In my opinion, and the opinion of many chefs, you can optimise taste based on the geometry of the pasta you use with a particular sauce.
"When we look at different pasta shapes and sauces, we're trying to make it so that in every mouthful the customer gets a full set of flavours.
"If you're ever served a bowl in a restaurant and the sauce and pasta have completely separated then you have a problem.
"It could be the pasta hasn't been made fresh, that the pasta water hasn't been used in the sauce or that the wrong shape has been used for the pairing.
"What's vital is getting the sauce to stick – you shouldn't see sauce at the bottom of the bowl, oil around the side and the pasta on top.
"I've picked three of the dishes we serve to explain why we serve pasta the way we do."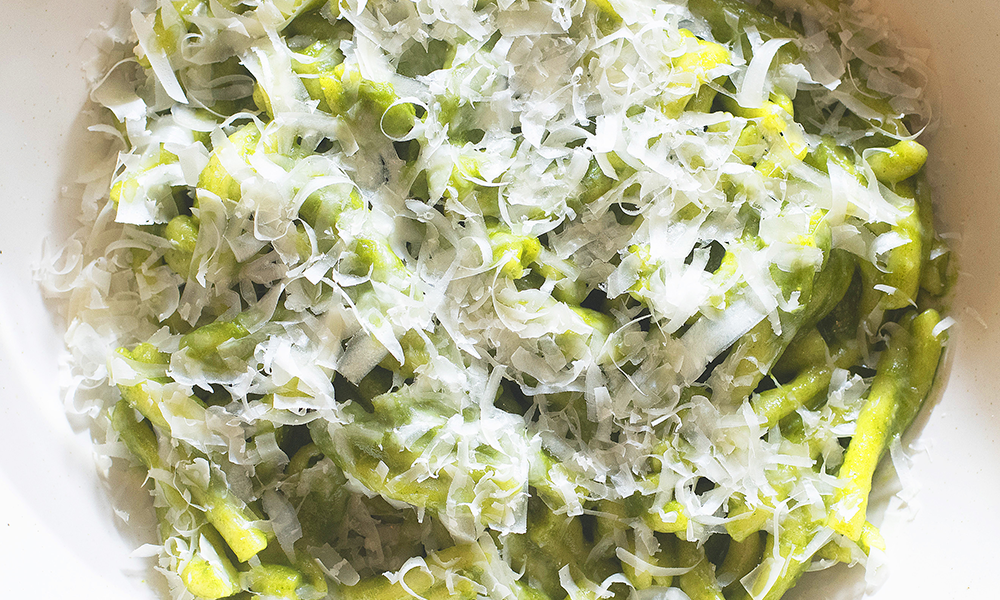 ONE
homemade basil pesto, £12
"We serve our pesto with casarecce – a strange, twisted shape," said Andrew.
"It's a very creamy thin sauce and with this shape of pasta you have lots of twists and turns so, when you mix it in the pan, you get the pesto on every millimetre of the pasta.
"If you had a much thicker sauce, it wouldn't get into these ridges. There's also a shape called trofie, which is similar.
"When you serve this sauce with either of these two shapes they pick the sauce up and you get the full set of flavours in your mouth."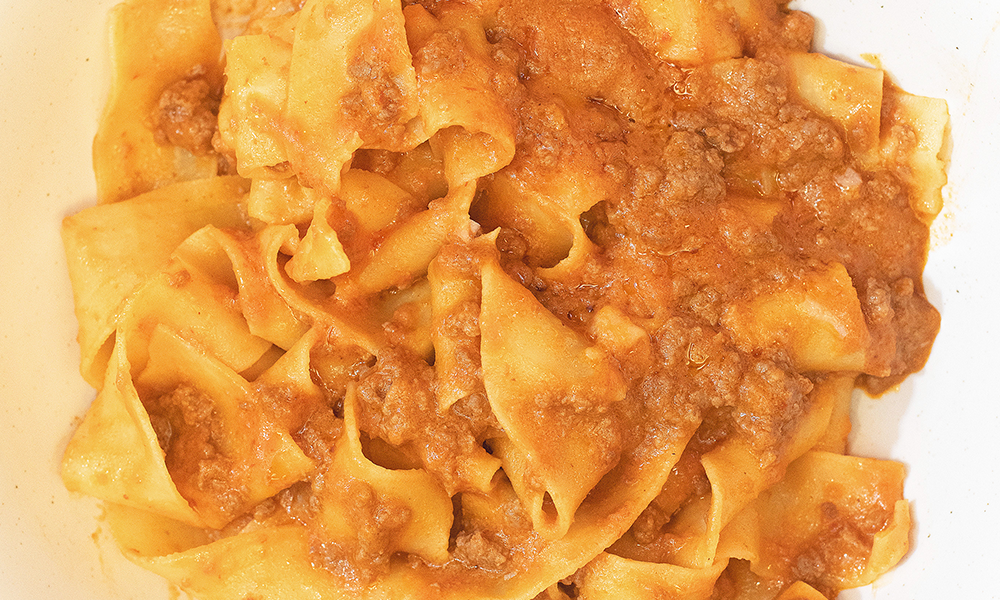 TWO
bechamel bolognese, £12.70
"This pasta – pappardelle – is like tagliatelle but wider," said Andrew. "The bolognese or ragu has a lot going on. We cook it for four hours – there's tomato, vegetables and meat. It's a very hearty sauce.
"What happens with a big ribbon like that is that everything sticks to it.
"If you take a strand up with all the chunks of veg and meat sticking to it, then you roll that and you eat it, so you have the whole ragu.
"If the pasta isn't made fresh, the sauce won't stick so well. Of course, some people like this sauce with spaghetti and I'm not saying there's only one right way to eat it, but for us this is the combination that works."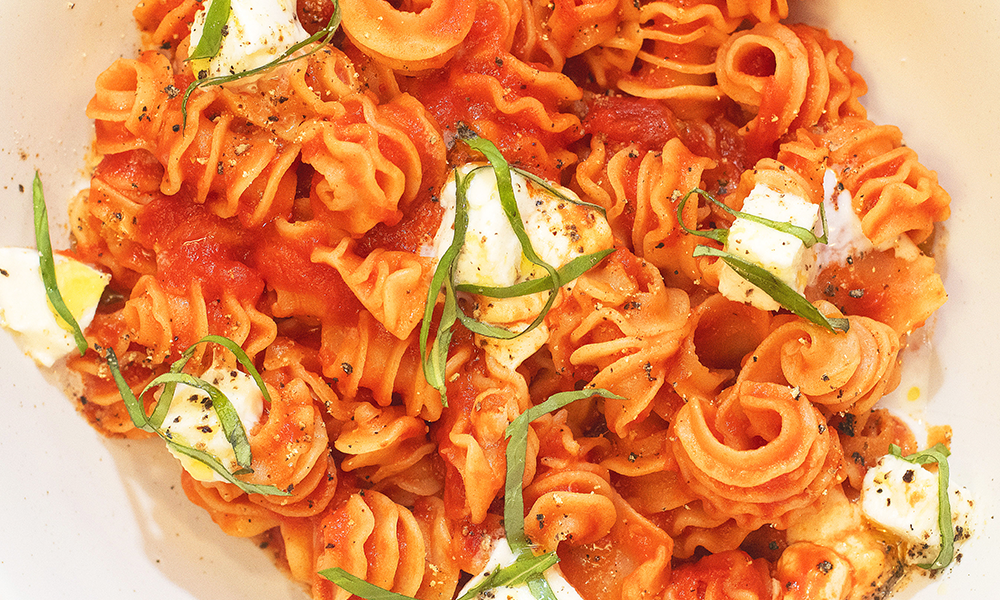 THREE
tomato sauce with basil, £8.50
"The final pasta I want to mention is the radiatori – so-called because it's shaped like cast iron radiators," said Andrew.
"I loved the novelty of it – a shape you're not likely to have seen before – and that's what we're about at Emilia's.
"We're trying to create a pasta experience which is familiar, but a bit different. We serve our tomato sauce with the radiatori.
"It's quite thin, but the shape of the pasta is able to capture it perfectly. Then you have small chunks of Mozzarella in the bowl and you need to get one of those with a piece of pasta to get the best from the dish."
Read more: Discover The Well Bean Co in Royal Docks
Read e-editions of Wharf Life's print edition here
Subscribe to Wharf Life's weekly newsletter here