New York takeover will see estate carpeted with americana, offers and pop-ups to mark occasion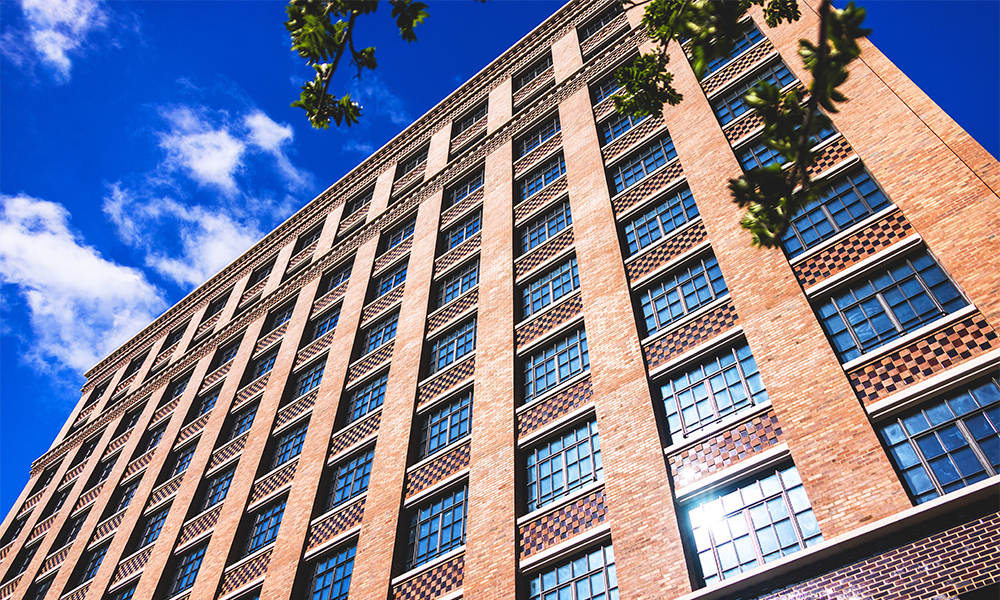 Subscribe to our free Wharf Whispers newsletter here
New York City looms large in the imagination. It's the smooth vocals of Alicia Keys on Empire State Of Mind, yellow taxis and the splash of water over Carrie Bradshaw.
It's impossibly tall skyscrapers, hip-hop, Frank Sinatra, Gene Kelly and Jules Munshin playing over-excited sailors in On The Town.
It's Central Park, Central Perk and the Ghostbusters piloting the Statue Of Liberty through Fifth Avenue.
Countless heroes and villains in every kind of drama have made it their home in literature, on stage and across screens big and small.
Often those characters are portrayed living in loft apartments – open spaces with high ceilings and large windows, typically featuring exposed brickwork and concrete, hinting at former lives as offices or places of industry.
London too has had a flush of such properties – albeit on a smaller scale – with warehouses, usually along the Thames, converted.
Many have that NYC-feel, with original features celebrated amid the sleek worktops of fitted kitchens and cleverly cantilevered mezzanines. They are now, however, few and far between for enthusiastic buyers.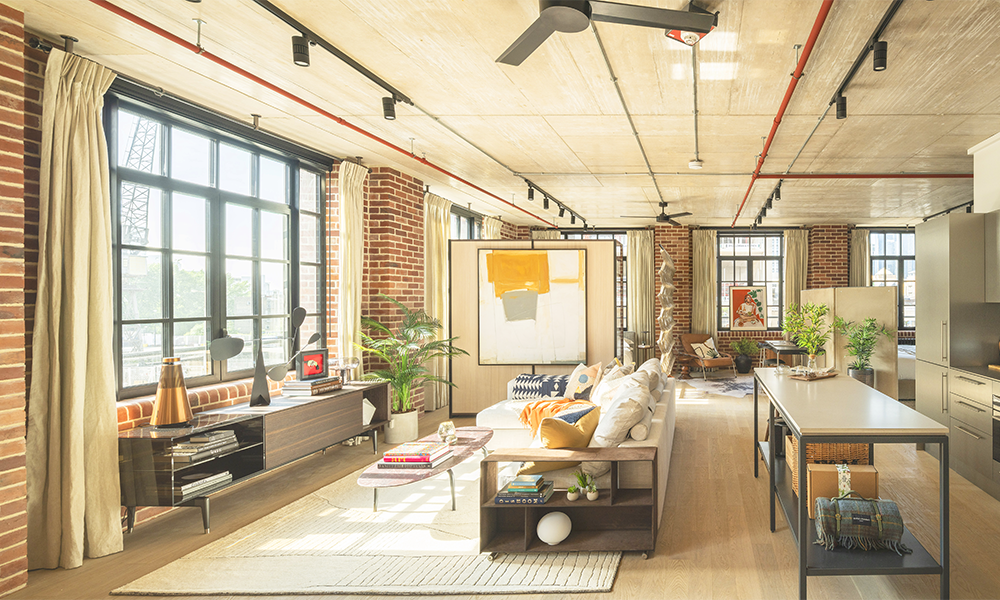 That's where 8 Harbord Square comes in.
It's styled by Karakusevic Carson Architects as a brick-built structure that wouldn't look out of place in New York's meatpacking district – a chunk of the city that became a hotbed of fashion design, culture, dining and residential property in the 1990s and 2000s.
Its story – of industrial decline followed by regeneration – is not dissimilar to Canary Wharf's.
The difference here, of course, is that 8 Harbord Square is newly built, with none of the potential problems of an industrial conversion but all of the style of a chic, period loft.
"There are 82 apartments in total, spread over 12 storeys and they are very different to anything that we've ever built or sold before," said Melanie Conway, director of residential sales at Canary Wharf Group.
"We've stripped everything back, so there's exposed brickwork and concrete ceilings – the decor is very raw – with huge Crittall windows to let lots of light in.
"There's a real openness to the lofts.
"They are very unusual – buyers are used to seeing apartments with bedrooms and living spaces laid out.
"Here, it's very much up to the buyer how they want to live in them."
The majority of the building's floors – excluding the penthouses which have already sold – are split into eight apartments in two configurations.
The Prospect Lofts are just over 800sq ft of open-plan, undivided space.
Each comes with a fully-fitted kitchen in stainless steel, with Siemens appliances including a built-in washer-dryer.
Heating comes from cast iron radiators arranged along the walls, while ceiling fans provide air circulation throughout.
The only walls are around the bathroom, which includes a black-framed shower cubicle, a free-standing bath and double sinks.
These properties are single aspect and are located in the centre of the building.
The Gramercy Lofts are similar in every respect, except that they extend to a little over 1,000sq ft and are arranged on the four corners of each floor with twice as many windows.
"We've been holding off on a big launch until the building is nearly finished, because the best way for buyers to understand these spaces is to walk into them," said Melanie.
"We're expecting people to be able to move in by the end of the year.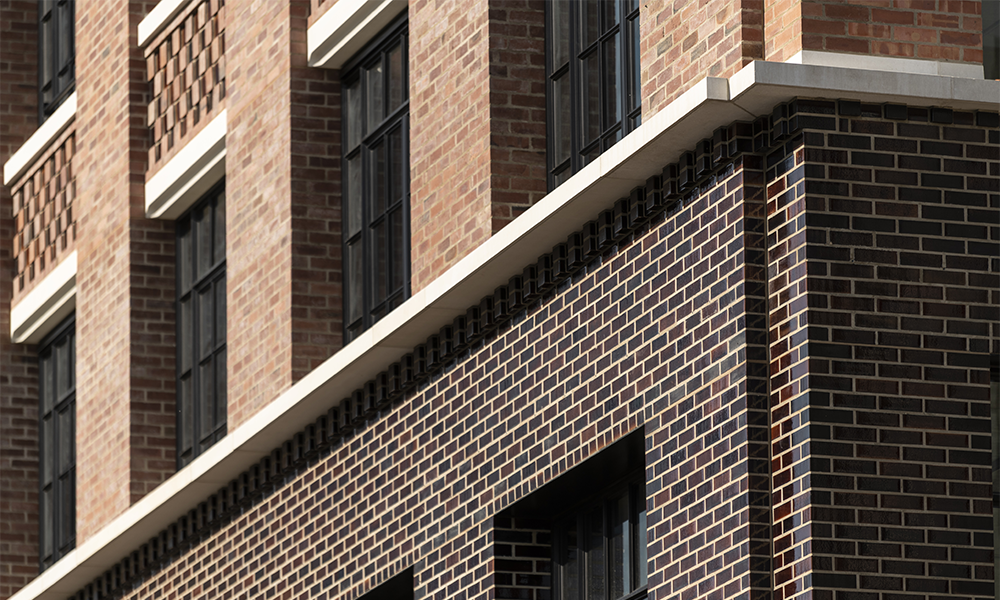 "It's been very interesting to see who has bought here already – it's a real mix from young couples to downsizers who love the warehouse style, and even students.
"It's a design that appeals to lots of different people because you can move everything around.
"We could have dropped the ceilings and put in walls to create a typical layout, but we wanted to keep everything real.
"There's not much decoration to be done and very little maintenance as there's hardly any wall space that needs painting.
"The properties will also stand the test of time from a design-point of view – they won't date.
"People buying here might be looking at older warehouses, but 8 Harbord Square is newly built so there won't be unexpected leaks or any issues like that.
"They're also really well insulated because they have been designed as homes. They are new, but also really cool.
"They're very tranquil too, overlooking Harbord Square Park – an oasis of calm away from the bustle."
Following the completion of two show apartments at the scheme, Canary Wharf Group is marking the occasion with a New York-style takeover of the whole of Wood Wharf.
The event runs for four days from September 20-23, 2023, with offers, pop-ups and installations.
V– SCROLL DOWN THE PAGE FOR A SELECTION OF OFFERS – V
"Wood Wharf feels very much like the residential district of Canary Wharf and, with 8 Harbord Square offering warehouse-style living, the takeover seemed like a great way to promote the building," said Melanie.
"New York sits very well alongside the buildings here and on the estate as a whole.
"Right now it's about awareness and it's also an opportunity for people to discover what it's like to live here.
"From the moment people leave one of our stations, the whole estate is managed by Canary Wharf Group.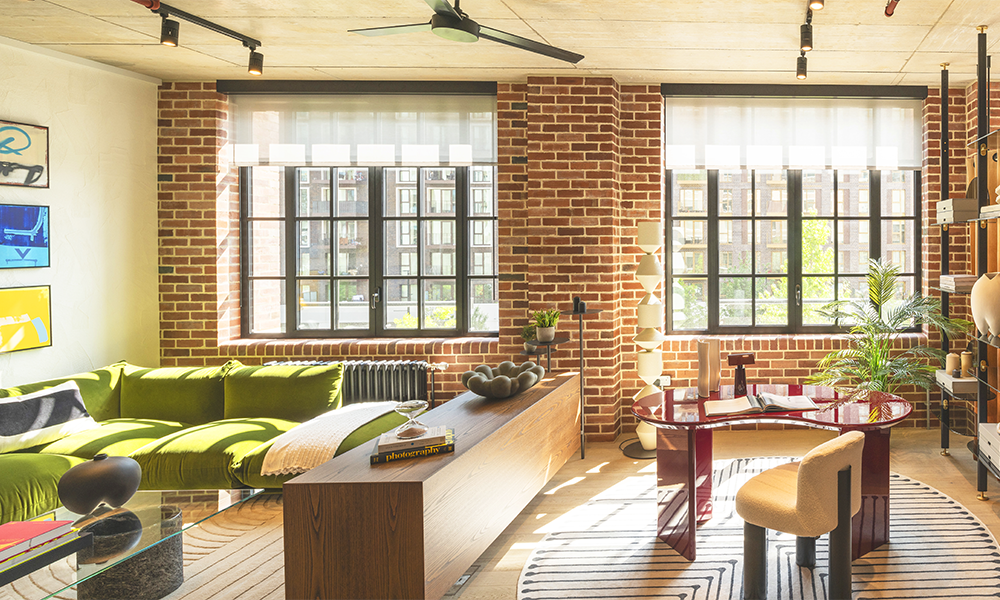 "There's also security on site, 24-hours a day and a high level of cleanliness and service across the estate.
"Well known as a commercial area, for us it's about communicating how much the Wharf has changed even since work began on Wood Wharf in 2015.
"People are now investing their time and money into coming to the estate as a leisure destination – the shops, the bars, the restaurants and so on.
"The transport is fantastic and, while people were initially buying here because they worked locally, we're now seeing them make their home here and work elsewhere.
"People just love it."
Show apartments at 8 Harbord Square are now available to view with prices for a Prospect apartment starting at £770,000.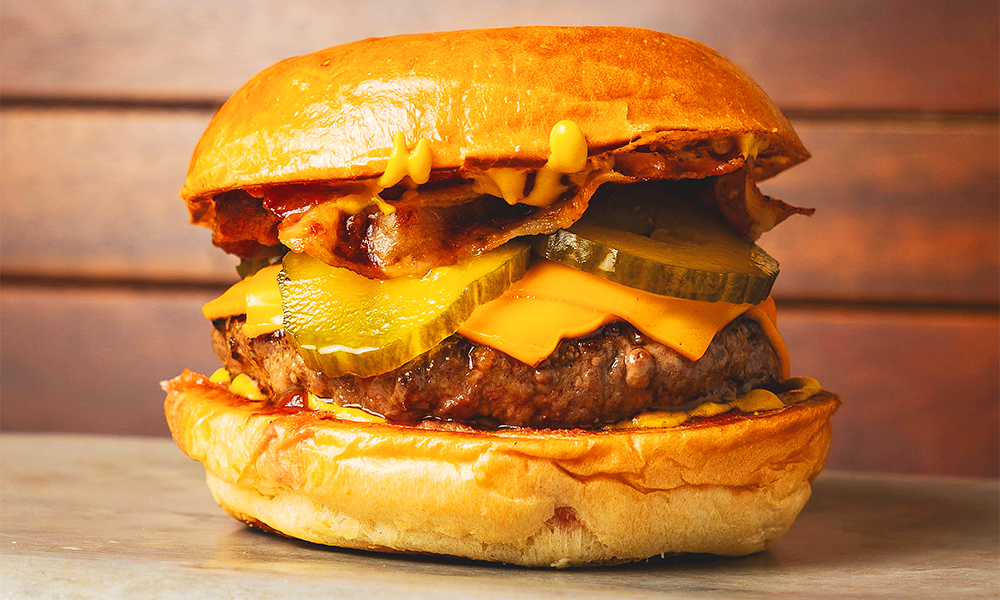 AMERICANA ON THE WHARF
Mini Manhattan – that's what they call the Isle Of Dogs – so what's this takeover all about, anyways?
Wood Wharf is set to be transformed into the Big Apple for four days from September 20-23, 2023.
Running 11am-7pm, expect big yellow taxis, break dancers, chess tables in Harbord Square, a subway station and an authentic US school bus serving up hot dogs and pizza by the slice.
Have a nice day now.
In addition to the various special events that will be taking place over the four days, many of Wood Wharf's businesses will be getting involved with the takeover, adding further layers to the immersive experience. Here are the deals to look out for:
Head down to the corner of Water Street and Park Drive, where Mallow will be adding a very special item to its entirely plant-based menu for the duration of the takeover.
Order its French Dip – featuring portobello mushrooms, caramelised red onion, horseradish cream, red wine jus and butter pickles – for £15 and you'll receive a Chocolate Cherry Pie Manhattan for free to go with it.
The cocktail is made with Bourbon, Mozart dark chocolate liqueur, sour cherry molasses and bitters – for a potent take on a New York classic – and costs £9 on its own.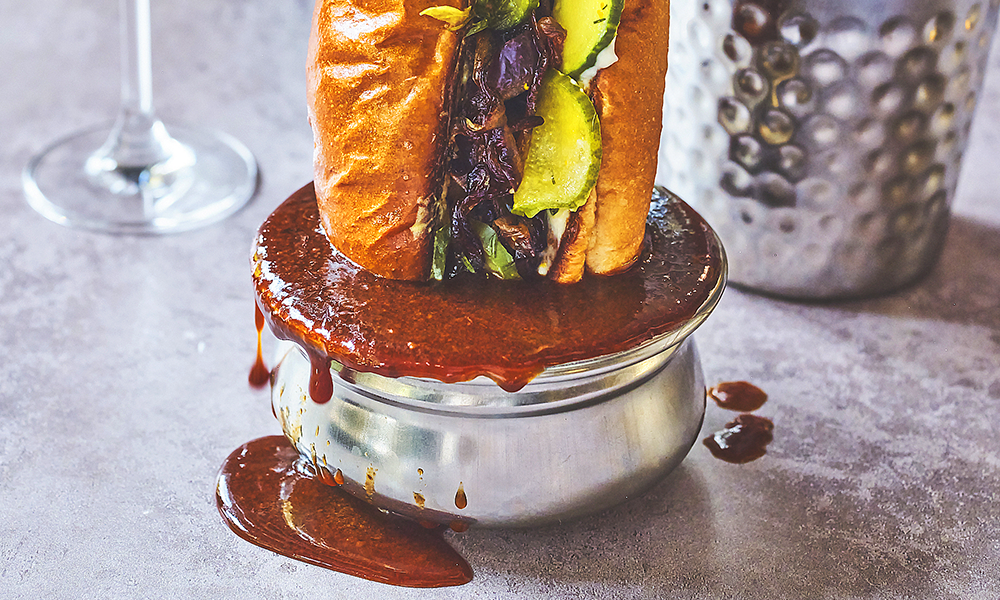 Downtown on George Street, visitors will find American flags draped over statues outside MMy Wood Wharf, which inside will be serving piccolo gelato cups with a single espresso for £5 during the takeover.
Mac 'n' cheese will also be available, as will American craft beers including east coast brew Good Vibrations by NEPA for £7.90 per pint.
Water Street's Feels Like June is becoming Feels Like Brooklyn for the duration of the takeover and will be serving up NYC Bagels with pastrami, emmental cheese, pickles and mustard for £7 or with chives and cream cheese for £6.
The venue will also be hosting sets from its resident DJ from 4pm-9pm over the four days.
Order up the Classic American for £13 at Patty & Bun on Park Drive and customers will get either a free NY Sour or a can of Coca Cola with their burger.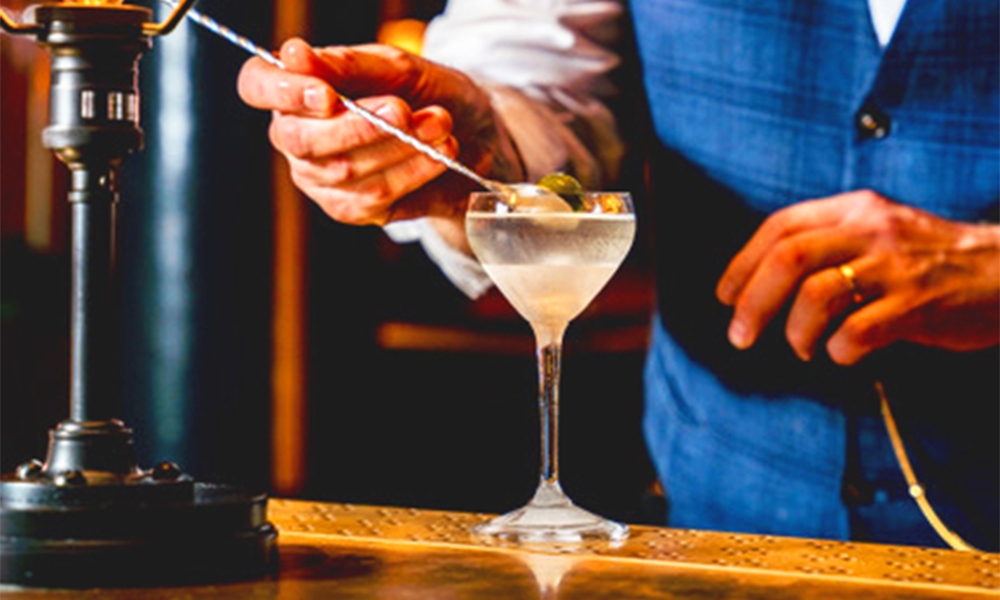 Cocktails for £10 each + a free one
Drawing on inspiration from its actual New York branch, Hawksmoor and its bar The Lowback will be offering a trio of the best drinks available at its US location for the special price of £10 each.
So that's the Manhattans, Cosmos and Dirty Martinis sorted.
But wait, there's more.
The venues will also welcome tables of up to four guests with a complimentary Big Apple Martini for all diners at lunch or dinner.
Bookings should be made via email to thelowback@thehawksmoor.com quoting NYC x Canary Wharf. Better still, both offers will be available until September 24, 2023 – an extra day after the takeover ends.
George Street restaurant Emilia's Crafted Pasta is set to step outside its walls with a special pop-up throughout the takeover.
The venue's gelato cart promises to serve up 100% Italian ice cream – one scoop for £4.50 and two for £6 in either waffle cones or paper cups.
Visitors can expect to choose from creamy mascarpone, Sicillian pistachio, raspberry sorbet and chocolate and hazelnut. There may even be a few bonus surprises from the staff.
The skincare, haircare, fragrance, candle and gift brand will be taking over a corner of Wood Wharf for the NYC event.
Founded in Chelsea (New York City) in 2004, the company aims to create products that will work with all skin types, growing and expanding over the years to meet demand.
For the takeover, its portable cart will be offering samples and cards offering discounts at its Canary Wharf store in Cabot Place. Naturally, terms and conditions apply.
Read more: Sign up for the Santa Stair Climb at One Canada Square
Read Wharf Life's e-edition here
Subscribe to our free Wharf Whispers newsletter here
- Jon Massey is co-founder and editorial director of Wharf Life and writes about a wide range of subjects in Canary Wharf, Docklands and east London - contact via jon.massey@wharf-life.com