Pitch-perfect performances in The Dumb Waiter + A Slight Ache maximum oxygen for audiences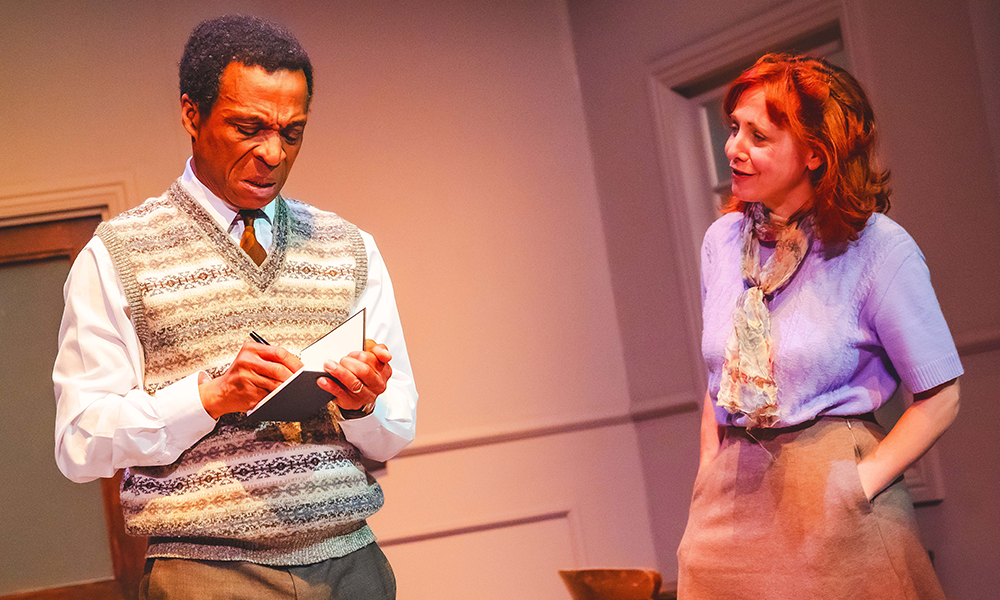 Subscribe to our Wharf Whispers newsletter here
THEATRE REVIEW
The Dumb Waiter + A Slight Ache, Greenwich Theatre, Until June 3, 2023
On the face of it, The Dumb Waiter is a play about a pair of hapless, ground down hitmen awaiting their next job in a dingy basement in Birmingham.
This has little to do with the subject of A Slight Ache, which follows the musings of a couple whose relationship becomes increasingly pressured by the presence of a mysterious match-seller.
But Harold Pinter's tragi-comic short plays sit surprisingly well together on stage at Greenwich Theatre, especially when – pause for dramatic effect – presented by an overlapping cast.
The double bill, which runs until June 3, 2023, is everything live theatre ought to be.
Despite a cast of only three actors and a spare, minimal set, the production is a sharp, lean sliver of a thing, twisting and turning as the characters wrestle with their precarious situations.
The performances that director James Haddrell has coaxed from his cast are exactly right for the material.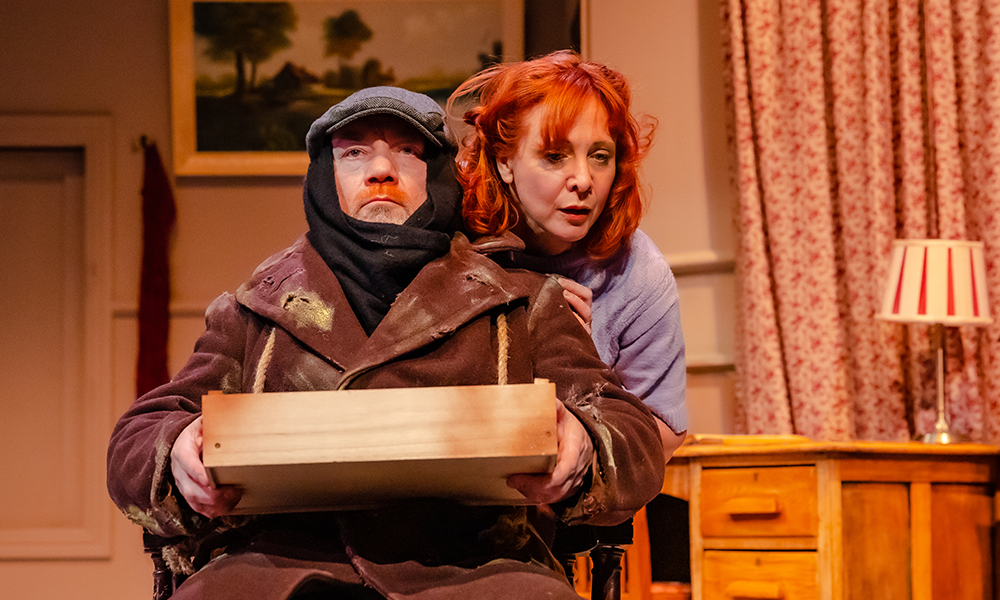 Jude Akuwudike, Kerrie Taylor and Tony Mooney each breathe rich, believable life into the five characters we meet across the two plays, in a way that effortlessly lets the audience focus on the ideas and topics teased and hinted at.
These are skilled professionals laying bare the strangeness of Pinter's plots, making them whole with flesh and blood people.
A Slight Ache, has Edward (Akuwudike) and Flora (Taylor) incarcerated in the claustrophobic existence of their brittle relationship.
Much remains unsaid. Instead, the horror is all in the detail – the brutal execution of a wasp trapped in marmalade using boiling water is juxtaposed with cheerful chit chat about the various plants in the garden.
But what are we to make of the mysterious figure of a match seller just outside their tranquil oasis?
A brooding, constant presence that Edward is both terrified of and obsessed by.
Made flesh by a completely impassive Mooney, this figure is the impervious rock against which main characters pound themselves to wreckage – a study of buried truths, fantasy, repression, fear and desire – both sexual and maternal.
While all three are powerful – notably Mooney's ability to convey a completely leaden, static presence – it's Akuwudike who shines.
With much of the play in monologue, his depiction of Edward finds layers in a proper man confronted with the unknown – a breakdown inevitable as he wears himself down against the granite face of the totally unresponsive match seller.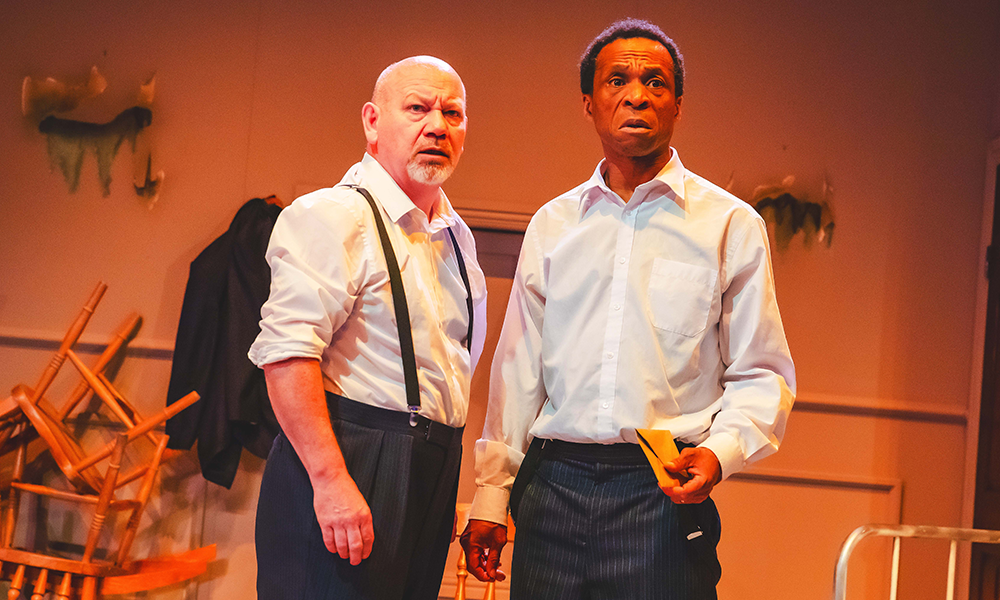 The switch to The Dumb Waiter comes as something of a shock as Akuwudike is transformed from arch middle class essayist to a working class football fan and hitman.
Along with Ben (a much more active Mooney) the pair are found in a claustrophobic basement bedsit as they grapple with boredom and the expectation of the next job.
While Pinter's twist is over-telegraphed, the pressure-cooker atmosphere acts as an ideal counterpoint to A Slight Ache.
Here the unknown isn't a character, but a series of mysterious messages via envelope under the door and what appear to be kitchen orders from an unseen and possibly defunct cafe above.
More dynamic than the first play, it casts its two characters as treading a fine line between the rational and irrational as they attempt to make sense of their lives, the dreadful murders they commit and the significance of why their boss hasn't laid on any gas to make the tea.
This play too is a tense portrait of two people struggling and, along with its companion, makes for a refreshing, thought-provoking night out at the theatre.
Read more: How the Prost8 Challenge is helping fight cancer
Read Wharf Life's e-edition here
Subscribe to our Wharf Whispers newsletter here
- Jon Massey is co-founder and editorial director of Wharf Life and writes about a wide range of subjects in Canary Wharf, Docklands and east London - contact via jon.massey@wharf-life.com