Initiative provides a forum for idea generation, communication across the business and mentoring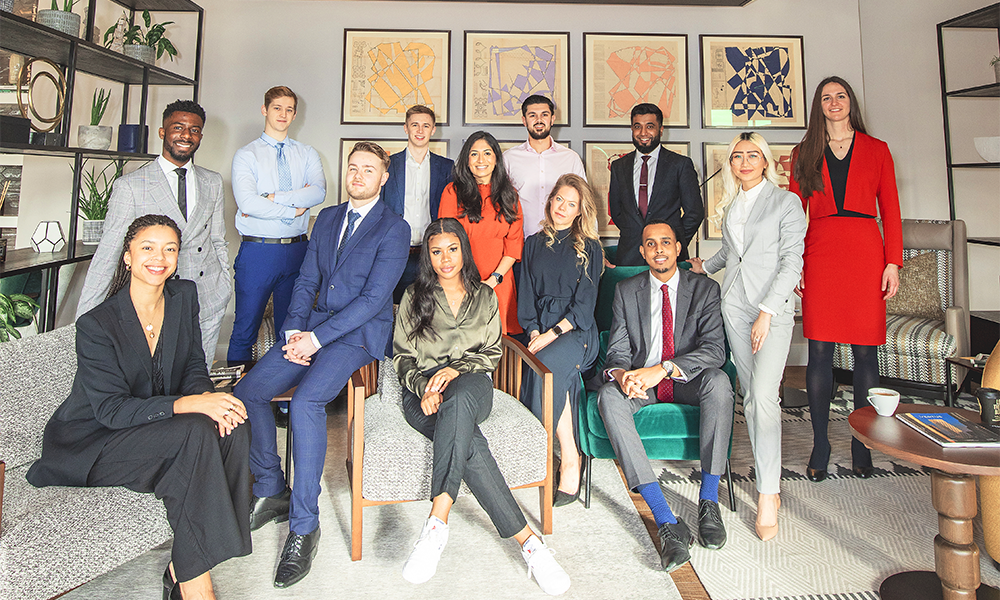 Subscribe to Wharf Life's weekly newsletter here
Canary Wharf has been in a constant state of evolution since it was created.
The mix of companies on the estate has changed with financial services and media giants joined by technology firms and an increasing number of organisations working in healthcare and life sciences.
It's become a place to live too, with homes made available for both private sale and to rent at Wood Wharf and more residential expected at North Quay, Canary Wharf Group's next major phase of development adjacent to its east London heartland.
Alongside these changes, the company that oversees the estate is also embracing the future, increasingly looking to younger staff to ensure it's heading in the right direction.
Given the timescales involved in development, it makes sense to consult the people those future phases of regeneration are aimed at and to make certain the existing estate is on point to attract people of all ages.
To that end, Canary Wharf Group appointed a Junior Board in January to generate ideas, serve as a sounding board for the company's leaders and help shape the future of the business.
Originally 13 – now 11 due to a couple of departures – for nearly eight months, it's been doing just that, so I sat down with recently elected chair Julie Dang and board member Dan Pereira to find out more.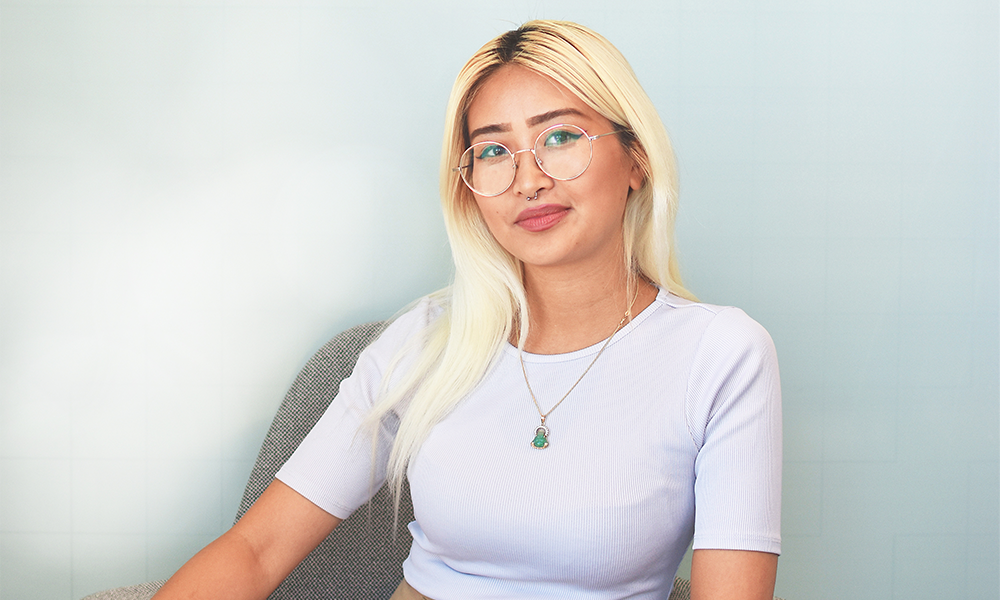 who are you, what do you do?
Julie: I work in the corporate social responsibility department as a programme coordinator and I've been in the company for about five years. I work to engage with our stakeholders, with young people and schools, to help them with their career aspirations and future employment.
We've run job fairs, insight days, where we invite people into the business and get our staff volunteers involved, to tell the young people what their jobs are, how they got to where they are now and what they actually do.
Dan: I work in the IT department as an infrastructure supervisor, helping look after Wi-fi, satellite, phones and TV across the estate, for the tenants in the buildings, the restaurants and the retailers.
I used to be an electrician here working day and night shifts – a different world to 8am-5pm.
That means I can help people understand that you can come from that background to a role like this. My background benefits me because I can collaborate with people on the ground.
why apply for the junior board?
Dan: When I was working shifts, I kept coming up with all these ideas, but had no-one to share them with.
I'd see things in the malls, listen to people's conversations and wonder what I could do with them.
That's why I applied – I thought it would be good to have someone on it from a maintenance background.
I didn't tell a soul because I was scared what people might think of somebody in my position applying for something like that. It's turned out pretty well.
Julie: I was the opposite, I wasn't going to apply at all because I thought I wasn't good enough, but I talked to one of my mentors who thought I was.
So I applied because my role is all about raising others' confidence and trying to improve the lives of stakeholders and employees.
what are the board's ambitions?
Julie: After many discussions, we decided to focus on three main areas – pay and progression, how to improve internal culture and collaboration in the business and how to change external perceptions of Canary Wharf and Canary Wharf Group, which is very important to us.
Within those areas there are different projects, such as the introduction of 'coffee roulette' where two people working for the business meet for half an hour and get to know each other.
Dan: I've been on a couple already with people from the legal and construction departments and it's amazing – a chance to understand what people do in different areas of the business.
Julie: Building relationships is so important for an organisation and this aligns with one of the company's values, which is cooperation.
I met someone from the residential sales team and went on a tour of One Park Drive in Wood Wharf, which I hadn't seen before. Half an hour wasn't enough so we've put another date in the diary.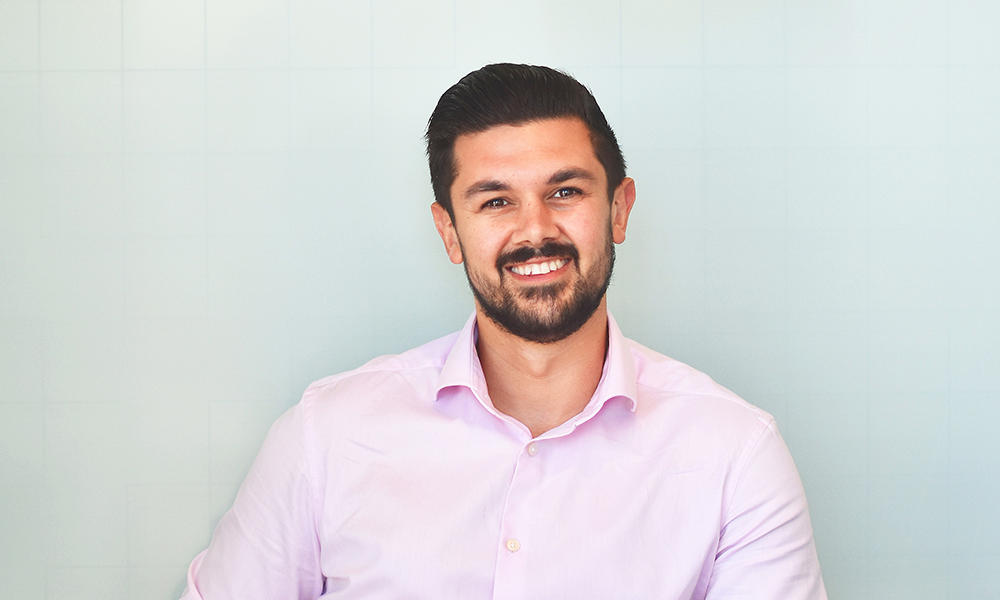 what's the benefit to the business?
Julie: I think the biggest thing is the culture change. Not a lot of companies have a junior board but it means that decisions are not just top-down.
The management board come and ask us if they're doing things in the right way.
It's being taken seriously. We're each paired with a member of the board and reverse-mentor them on a regular basis.
Dan: We rotate after six sessions, which means we get someone different and that means new opportunities to learn.
At the moment I meet the CEO – Shobi Khan – once a month. He's kept every appointment and we discuss things that need improving and I give him my opinion.
We go on walks, which means everyone knows who I am now, and he gets a different understanding from me.
I try to be completely honest – if he says something I don't agree with I'll say so and there are things I mention to him that he won't have heard about before.
For example, I took him down to my old mess room underground and he's looking at relocating those facilities so managers and engineers can work more easily together.
That's given me a sense of confidence that I can talk to anybody. Being able to spend an hour with the CEO and feel comfortable puts you in a good position.
Before joining the board I hardly spoke to anybody and kept myself to myself.
Julie: For me it's been a chance to learn about other areas of the company, understand the issues they face and what could be done differently.
I'm paired with Alastair Mullens who is head of Canary Wharf's build-to-rent business Vertus and he's a very inspiring person.
how do you want to change the perception of Canary Wharf?
Dan: We want to make sure people know it's available for everybody, not just those in suits.
We want families and tourists to visit, for it to be seen as a great place to come, with so much to do. You don't have to spend money here – you can come here with nothing and still have a great day out.
There are parks and great views.My favourite thing is to watch the sunset at Canary Riverside. I take my camera and it's great.
We want people to feel they're welcome. I recently spoke to some school kids, and I asked them if they could see themselves working at Canary Wharf, and they said they would need a degree – but I was able to tell them that's not true, it's not the route I took.
Julie: We want to emphasise that there are lots of arts and events here that are free. We've got the largest public art collection in the UK.
One of my favourite places is Crossrail Place Roof Garden, which is really cool in the summer – you can relax and enjoy the scenery.
As members of the Junior Board we can contribute to how this place develops.
For me, there are two areas we should focus on – ensuring Canary Wharf is inclusive, that there are people working here and visiting from different backgrounds and I think we are already well on our way there.
I also want to see more competitive socialising in the retail element of the estate.
Dan: I think Canary Wharf Group needs to keep doing what it's doing at the moment – adding more things to make the estate better.
We have lots of open green spaces and now there's the option to go open water swimming in Middle Dock too.
Read more: Discover newly-opened M restaurant in Canary Wharf
Read Wharf Life's e-edition here
Subscribe to Wharf Life's weekly newsletter here
- Jon Massey is co-founder and editorial director of Wharf Life and writes about a wide range of subjects in Canary Wharf, Docklands and east London - contact via jon.massey@wharf-life.com