Founder of the steak specialist, Martin Williams, on water bikes, St Tropez and carbon-neutral meat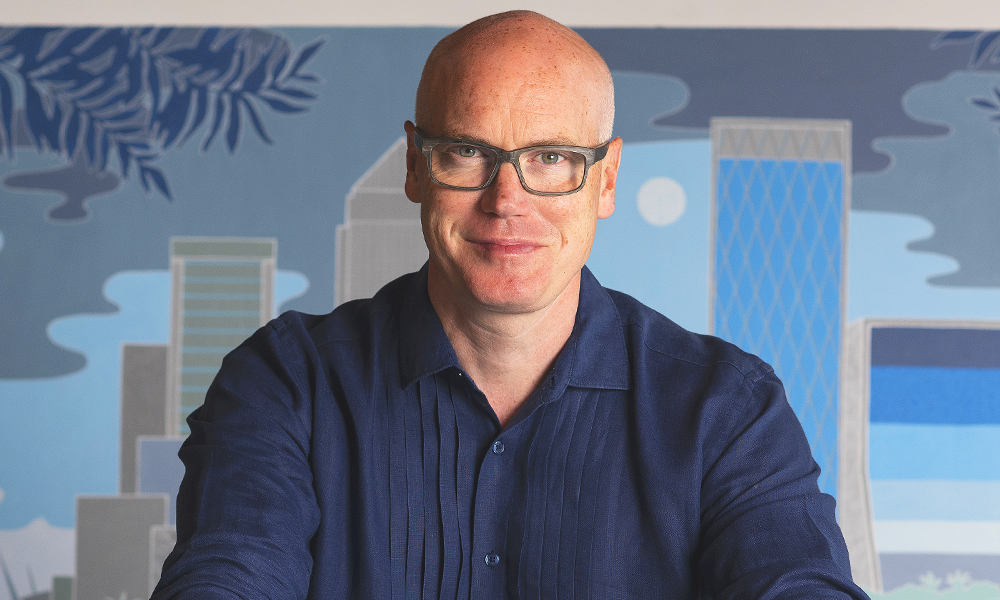 Subscribe to Wharf Life's weekly newsletter here
Water bikes, duck eggs from the local waterfowl, hydroponically grown salad ingredients from the Isle Of Dogs – oh, and steak, a great deal of steak.
There's something happening on the lower floors of Newfoundland tower at the eastern edge of Canary Wharf and it promises a completely different experience to anything the estate has seen before.
Open now for summer previews, with an official launch set for September 5, M restaurant has been long in the making.
For the brand's CEO and founder Martin Williams, to see the doors open is both a thrill and a challenge.
"We signed the deal for the space when the building was just foundations and it went up pretty spectacularly," he said.
"But it's taken a bit longer than everybody planned, with the pandemics and the war, but it's great that six years on the dream has become a reality."
That dream is one that builds on the success of M's first two sites – in the City's Threadneedle Street and Victoria.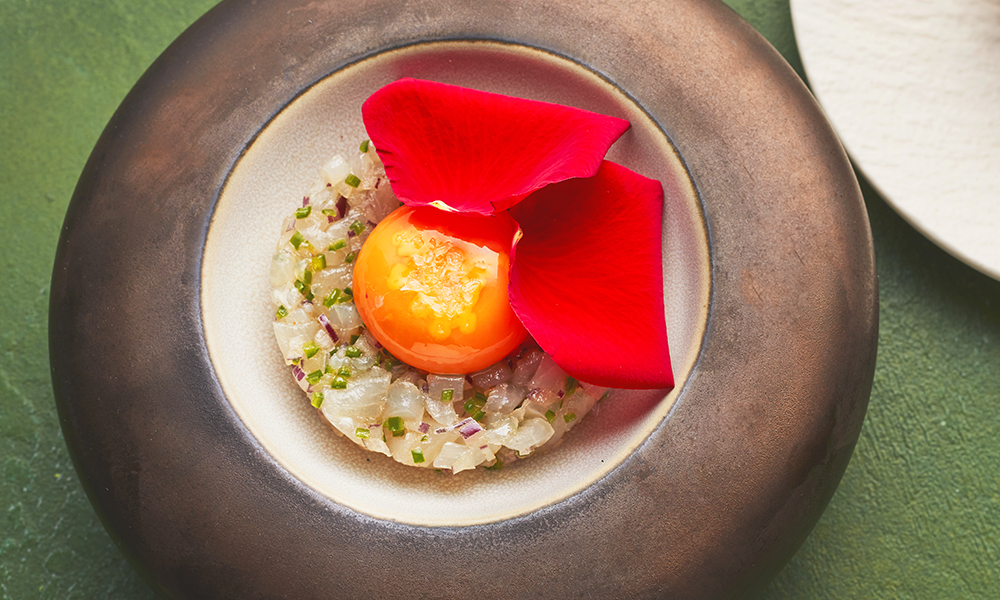 Its latest opening, in Canary Wharf, promises to further the spirit and verve of the brand.
It's a reflection of the complementary dichotomy Martin's character hints at – a man who is at once laser-focused on the detail of the businesses he runs, balanced by the kind of sense of fun that has seen his restaurants offer wheel of fortune prizes to Christmas revellers and an hour of free wine and cheese to mark the recent spate of Governmental resignations.
The slick operation of the venues is a given, but it doesn't take much for him to sail away on the romance of the inspiration behind them.
"While there are small moments of self-congratulation in running a business – when everybody's gone home and you sit there and feel you've achieved something – in your mind you're always thinking what more you can do, how you can make the place super special," said Martin.
"When you walk into any restaurant, you're looking at the micro details – when I dine out with my wife, she makes me sit facing the wall.
"And there's so much detail in our Canary Wharf restaurant – the inspirations are from the Cote d'Azur, the Riviera and Lake Como.
"We want to stay with the water – we're surrounded by it with 360º glass – and we wanted to play on that with the colours.
"There are lots of net details, metalwork inspired by yachts, portholes, seagulls – real maritime inspiration and that feels very fitting.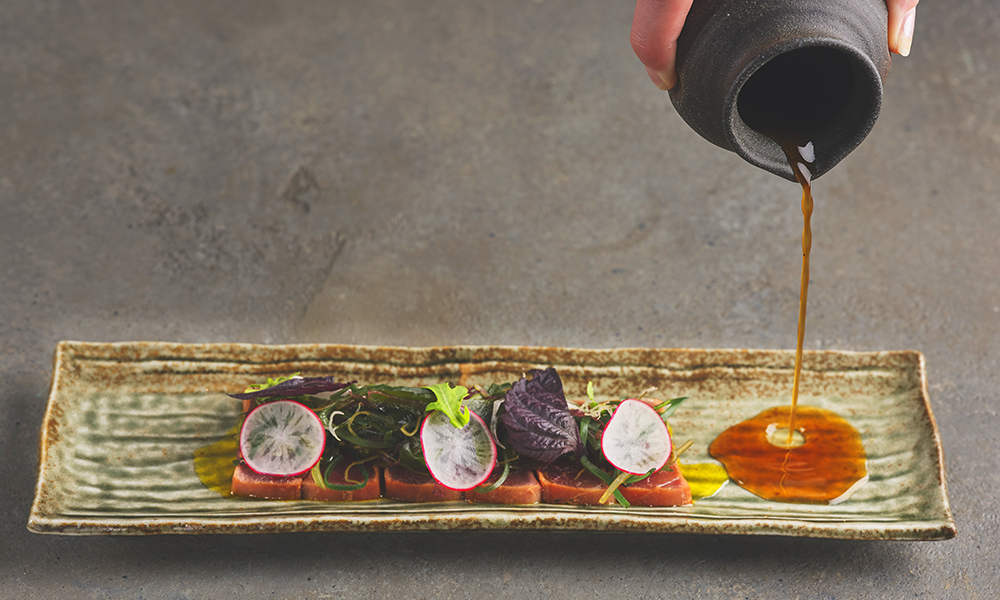 "There's nothing like this on the Isle Of Dogs or in Canary Wharf – it's a different level in terms of decor, the level of hospitality and the quality of the products.
"When combined with the wow factor of the views, people who visit will very quickly acknowledge this is somewhere special."
M is set to launch its St Tropez Beach Brunch on August 27 and 28, slightly ahead of its official opening.
Running from noon-3pm on the Saturday and Sunday of the Bank Holiday weekend, £65 buys a two-course meal and 90 minutes of free-flowing Mirabeau wine or cocktails.
As with other M sites, the venue has a range of facilities that will act as host to a varied programme of events in addition to its core business.
"We've tried to create a venue that you can use for a number of different reasons," said Martin
"On the ground floor we have La Petite M, which is a wine and wagyu bar with wagyu sausage muffins and bacon sandwiches for breakfast – then it goes into wagyu Cuban sandwiches for lunch and, in the evening, charcuterie plates and wine
"The cafe is very much a grab and go concept and with 600 residents above us, we think it will be very popular for breakfast.
"Then, the main venue is our gastro playground, which is reached via a spiral staircase. It's akin to walking into a hotel lobby, a very sensory environment that we hope will build anticipation.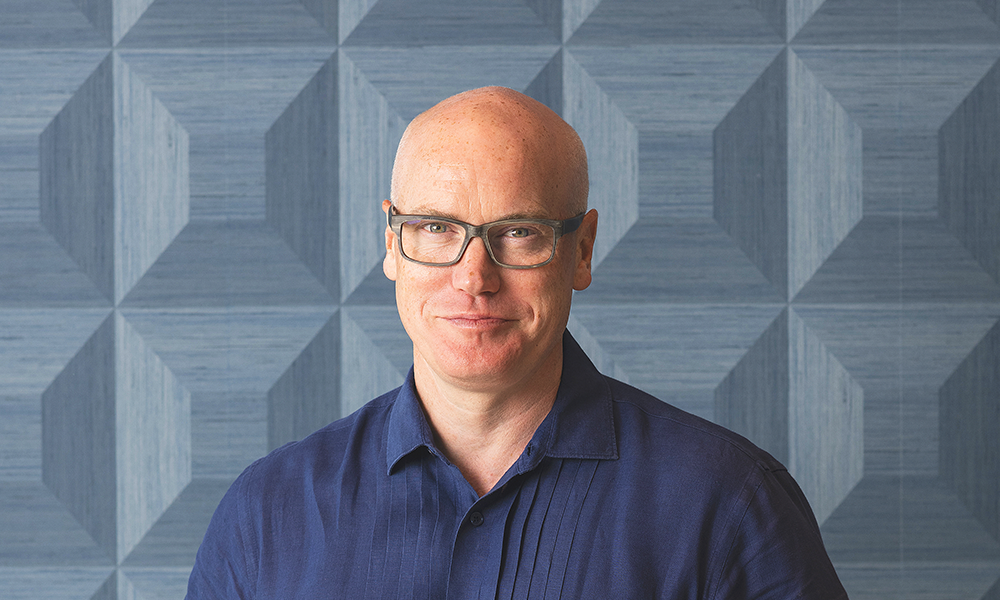 "Go up and you'll be confronted with six ageing chambers for our beef – it's a bit in-your-face.
"Then there's a cocktail bar, two private dining rooms, a private members' lounge, a wine tasting area, a terrace and the grill restaurant specialising in Provencal cuisine.
"Throughout, you can enjoy heightened hospitality.
"It's always our intention to give you an amazing dining experience.
"We're cooking on wood, coal and smoke and we specialise in beef with the best meat from around the world.
"We have quality wagyu from Japan and cuts of Blackmore wagyu from Australia – exclusive to us, Heston Blumenthal and The Ledbury – so there are some incredible beef offerings
"All of our steaks are carbon neutral – the way we do that is by having partner farms across the globe where we know the farmers very well and we measure their carbon footprint and the methane output of the cattle.
"Then we measure the transportation impact of bringing all of our foods to the table, and then we mitigate or reduce that at source as much as possible, and we offset it with a charity we have that is concerned with a reforestation programme in the Amazon.
"That means you can dine knowing it's not having a negative impact on the environment.
"We also offer a lot more besides. About 50% of our diners eat steak and that means half order other dishes – the rest of our menu has been described as Michelin level food with flair.
"We're very casual and accessible, but the quality is up there with the best restaurants in the UK."
That M's third site is in Canary Wharf is no coincidence. Martin, left Marske-By-The-Sea near Middlesborough for London aged 18, working in hospitality through his studies before deciding to take restaurants "very seriously" at the age of 24.
His first managerial role was at Gaucho's Canary Wharf branch, a business he eventually rose to become MD at and that he is once again running alongside M.
"We had a sheltered upbringing with one row of houses between us and the North Sea and a five-minute drive to the North York Moors – Heartbeat country," he said.
"When I came to London it was a wonderful shock to the senses, very busy and very diverse.
"You could be anyone you wanted to be. Canary Wharf has changed immeasurably since I first came here – it's a very different landscape.
"When I launched M in 2014, I was looking at the Wharf and the City, but the Threadneedle Street site had previously been a restaurant so a lot less capital was needed to open.
"This new venue should be the making of M.
"I love Canary Wharf, the cleanliness and the safety but also the journey it's been on over the past 15 years to become more than a sterile environment, with real culture and art and the way the waterways are being used in different ways now.
"We're hoping to do a competition where businesses and residents can race water bikes along Middle Dock with some great prizes for the winners.
"We want to open with a bang and offer the highly competitive people of Canary Wharf a way to have some fun, get some exercise and enjoy the world's best beef."
Read more: Go for a dip in the dock in Canary Wharf
Read Wharf Life's e-edition here
Subscribe to Wharf Life's weekly newsletter here
- Jon Massey is co-founder and editorial director of Wharf Life and writes about a wide range of subjects in Canary Wharf, Docklands and east London - contact via jon.massey@wharf-life.com