Latest branch of London business at Westfield Stratford City will offer £1 meals on its launch day
Subscribe to Wharf Life's weekly newsletter here
A little like the kebabs her company serves, there are lots of ingredients to Eve Bugler.
There's the degree in PPE from Oxford, time spent working for a Democrat in the States, a stint at McKinsey and a spell at a development bank in Haiti in the aftermath of the 2010 earthquake that devastated the island.
Then there's the lifelong passion for distance running culminating in selection to compete for England at ultramarathon distances, a prospect stymied by Covid cancellations and now on hold due to the fact that she's currently pregnant.
We're here to talk about all of that, because it's all relevant to her move into the hospitality industry and the decision to start her own business – BabaBoom – which is set to open what will technically be its third location at Westfield Stratford City in April.
- In celebration of its opening on Thursday, April 21, 2022, Bababoom will be offering kebabs for £1 between noon and 2pm with all proceeds going to Greenhouse Sports, a charity that supports and mentors children.



- There's more: Starting May 1, BabaBoom will be sending its Kebab Chase from its Battersea branch to its new Stratford location and back. Participants should turn up at Battersea from 11am, do the run by 4pm (proof via selfie), and get a FREE kebab for their trouble. Usually chases take place on the first Sunday of the month. Find out more about the Kebab Chase here
"When I was in Haiti working on an infrastructure project, I realised that the people having the greatest impact were the entrepreneurs," said Eve.
"I came back with the idea that I really wanted to start my own business, and I wanted to do hospitality – it's great for social mobility.
"It's the only industry where you can come in completely unskilled, and you can move up really quickly.
"Because I'd worked behind a bar in Greece and in a ski chalet in France, I knew it was a really positive industry to be part of – when you're working in hospitality it's easy to make someone's day."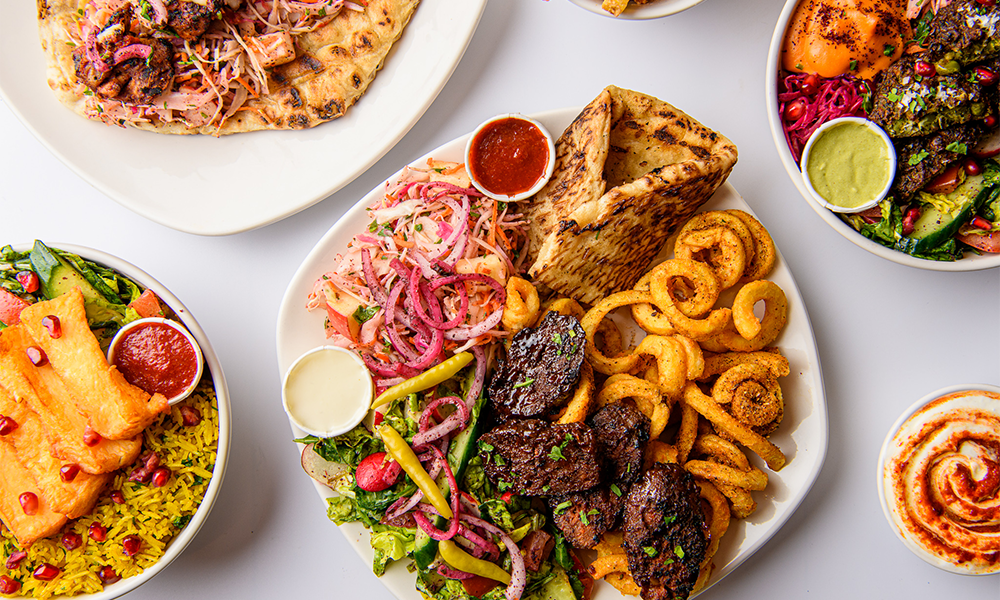 Having returned to the UK, Eve first landed a role at Nando's, working for the company for four years, first in London and then Johannesburg and Delhi.
She then secured investment from the hospitality giant's then CEO, among others, to develop her own business, launching BabaBoom in Battersea in 2015.
"Boom is my favourite word – it's filled with positivity," said Eve.
"My dad has been a massive influence on me – an Irishman who came to London and someone who's always interested in the next opportunity.
"Baba is the Turkish and Arabic word for father and the two together just means we're doing things with energy.
"BabaBoom is a passion project. As an elite runner and someone who's lived around the world, I always found myself gravitating towards kebabs as the best sort of fast food.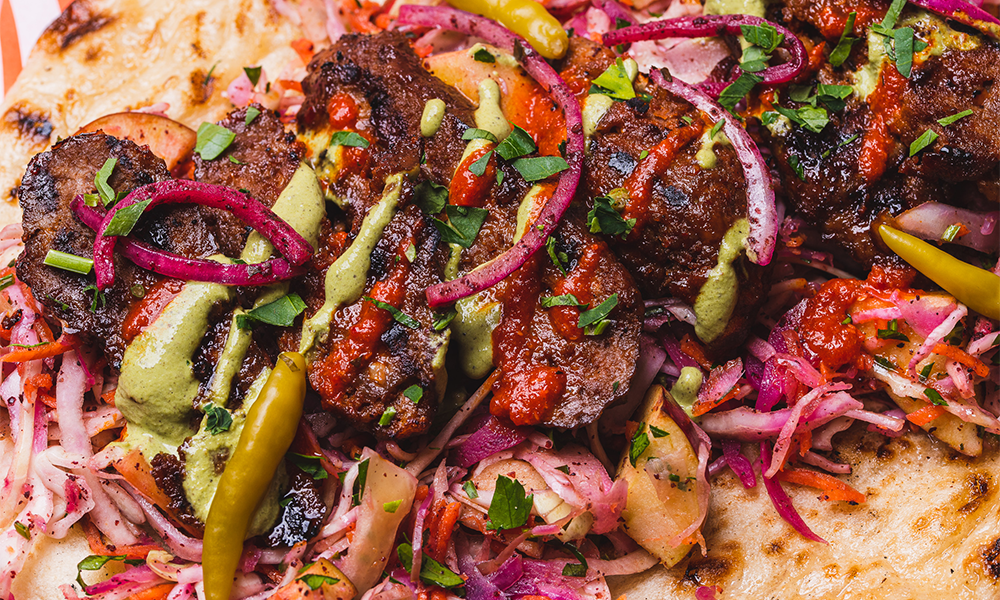 "I can't really eat pizzas and burgers when I'm training properly, whereas kebabs are generous, protein-filled with salad, fresh bread and good Middle Eastern flavours.
"I thought that somebody needed to do that in the UK and make it a fast food accessible and welcoming to everybody.
"Kebabs have often been marginalised as a late night snack but they're good all day.
"We're all about making really fresh kebabs with good quality ingredients and cooking over charcoal, which helps the flavour.
"We import a lot of our spices and flavours from the Middle East and that gives our products a fresh taste.
"It's bringing the fire to the table and I think that's why we'll stand out at Westfield – customers want that immediacy but also that theatre of cooking."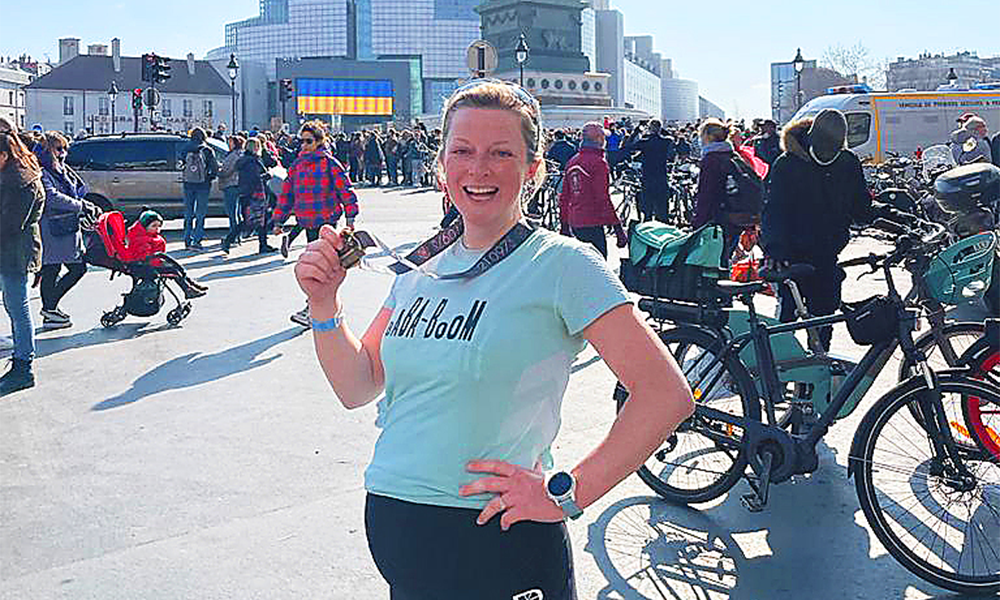 Having launched in Battersea, BabaBoom's second location in Islington fell victim to the pressures of the pandemic but with restrictions receding, a fresh opening beckoned.
"Westfield came along as an opportunity, and it's great for us," said Eve.
"To have a site which is a stone's throw from the Queen Elizabeth Olympic Park is incredibly exciting, because it fits the upbeat, energetic nature of our brand.
"It's really easy to slag off kebabs, but small businesses largely run by immigrants are really successful, and I think there's a real vibe in kebab shops – they're a refuge, there's a sense of fun, you chat to the people next to you.
"When people come down to us they will be struck by our friendliness – we say we're gluten-friendly, vegan-friendly, but overall we're just friendly.
"Then it's about freshness and the generosity of our portions.
"Time Out said our food was as healthy as people want it to be and that's hitting it on the nose.
"We're not here to preach or to make you eat low-calorie food. We're here to provide really generous plates that can be really good for you.
"Then, if you want some curly fries, you deserve them too. We're here to be accessible to everyone."
That extends to kebabs made with beef (a cheaper option than lamb), chicken and plenty of options for veggies and vegans.
"In Middle Eastern food, the vegan thing isn't a cop out, it's accidental," said Eve.
"For example, our super green falafel and sweet potato hummus are entirely vegan, as is our Triple-B sauce – a fiery condiment made with Aleppo chilli.
"Our bread is baked fresh and all our kebabs come with slaw with apple in it, which gives it a sweet crunchiness. We've thought about the detail to make everything delicious."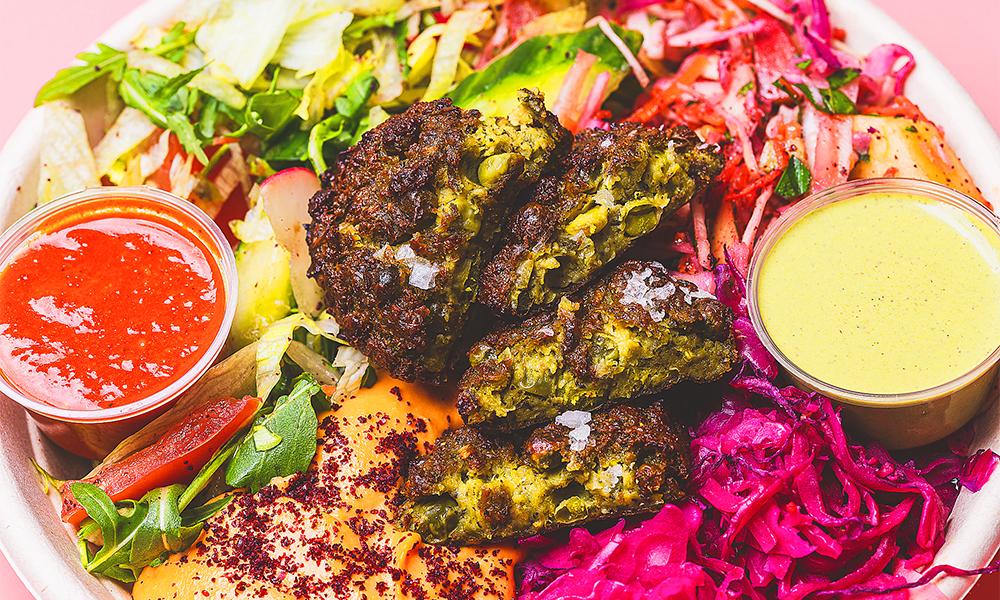 Read more: How Humble Grape in Canary Wharf is raising its food game
Read Wharf Life's e-edition here
Subscribe to Wharf Life's weekly newsletter here