The Canary Wharf wine bar and bottle shop in Mackenzie Walk has a fresh focus on its dishes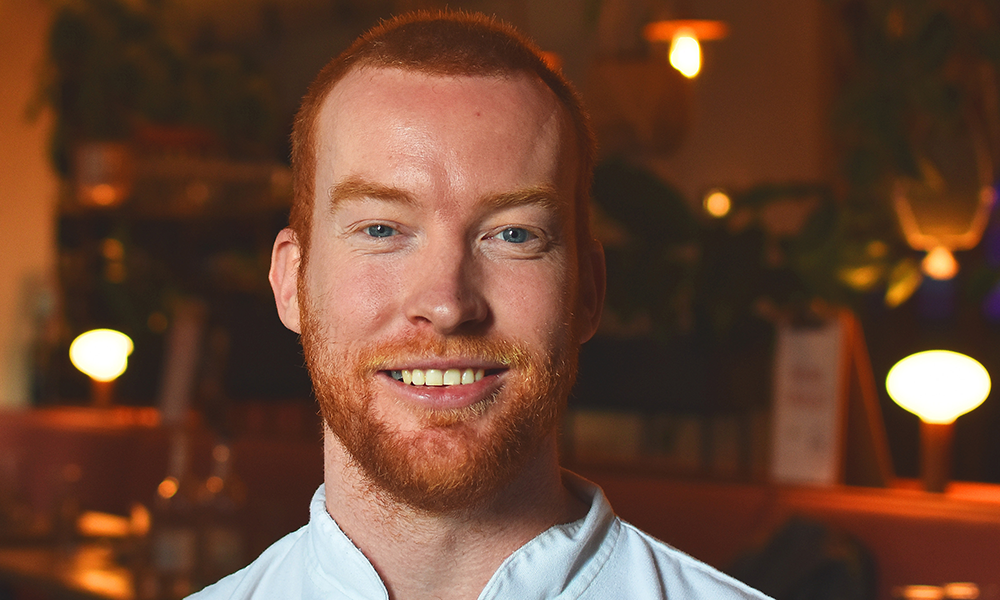 Subscribe to Wharf Life's weekly newsletter here
There's a subtle shift taking place at Humble Grape.
The bottle shop and wine bar, which has its Canary Wharf branch at Mackenzie Walk overlooking Newfoundland and Middle Dock, will always be focused on supplying bottles and glasses you just can't get anywhere else.
But the venue is also increasingly focused on the variety and flavours of the food it serves to its customers.
The man whose blue eyes are tasked with overseeing that operation across the company's five locations is executive chef Dane Barnard.
"I started off as the head chef at the Battersea branch and, back then, there was no executive chef or a real food identity across the business," he said.
"Each branch was doing its own thing. To an extent we still do, because you should be able to taste each head chef's personality on the plate but as we're becoming more and more about food – it's about coming up with that identity.
"Now we know what we are and where we're going – to really drive that side of Humble Grape.
"We're not food-led, but it's about half our business now, which is where we want to be.
"Humble Grape is a place you can come with friends or colleagues to enjoy wine along with something to eat.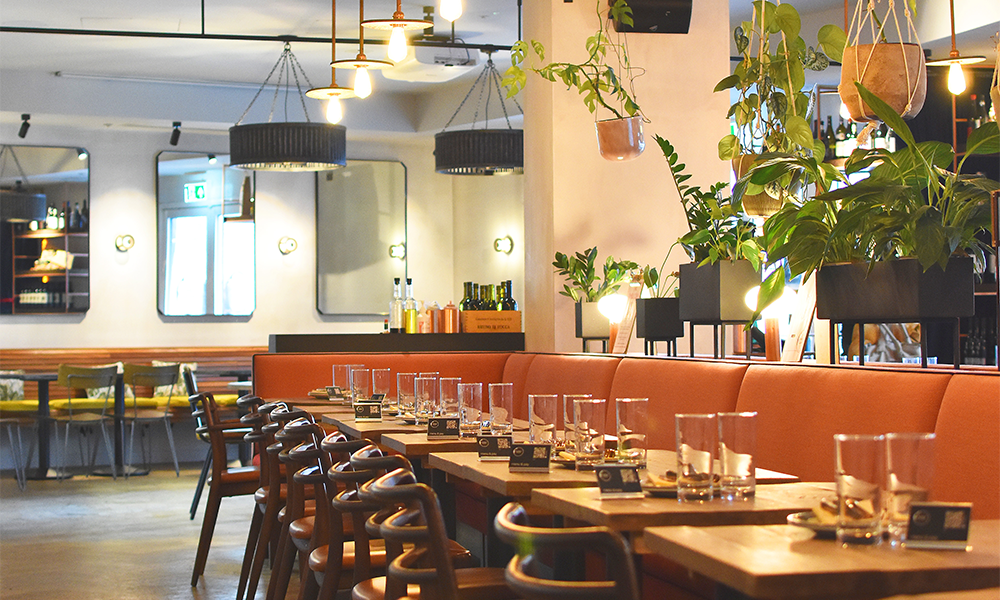 "Our founder and CEO, James Dawson has done such an amazing job finding all these niche wine suppliers that you can't find anywhere else in the UK.
"My vision is to bring the food in line with that – to use as much free-range, organic and sustainable produce as we can and to really try to mirror what we're doing with the wine.
"That starts with our suppliers – it takes a long time to find the right ones and to build that relationship.
"For example, we use Donald Russell, which is a big one but they source produce from individual farms. We go to them with a detailed spec and they come back if they can help us.
"We certainly don't know everything, so if they give us an ingredient then we can always try to do something with it.
"Even though I'm executive chef, I'm learning from my head chefs every single day – we have people from Spain and France and we're constantly teaching each other. There's a lot of passion and knowledge.
"We meet up for menu development and swap ideas – that's what we're looking for here and we're always looking for talented chefs."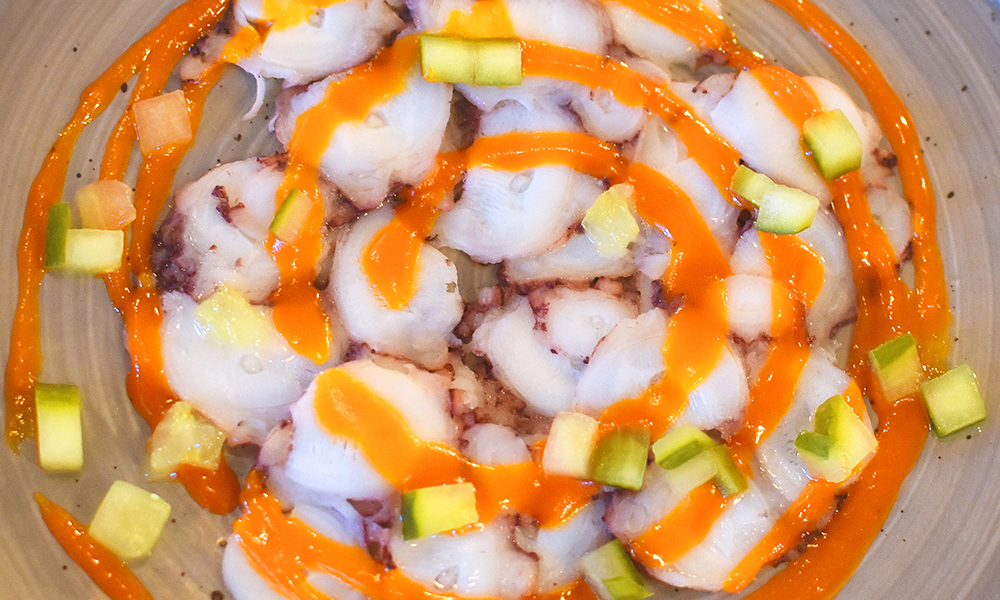 That process has led to a menu of small plates at the Canary Wharf branch, including baked Camembert with sourdough bread, octopus carpaccio with compressed cucumber, stem broccoli with a lemon dressing and crab on a flatbread with chilli.
"My style of cooking is more about flavour than delicate presentation," said Dane.
"A lot of my training was with a chef from America and we used the whole animal – that's something we are teaching our teams at Humble Grape.
"For example, if we get a whole pig we take it apart, cure the legs use the cheeks and render the fat down to use when cooking.
"Every part of it has something to offer, you can even use the skin. You can see it on the menu where we're using lamb neck for a small plate, served with freekeh.
"That's more of a common cut but it has loads of flavour and you're starting to see the upper echelons of the restaurant world jumping on that bandwagon."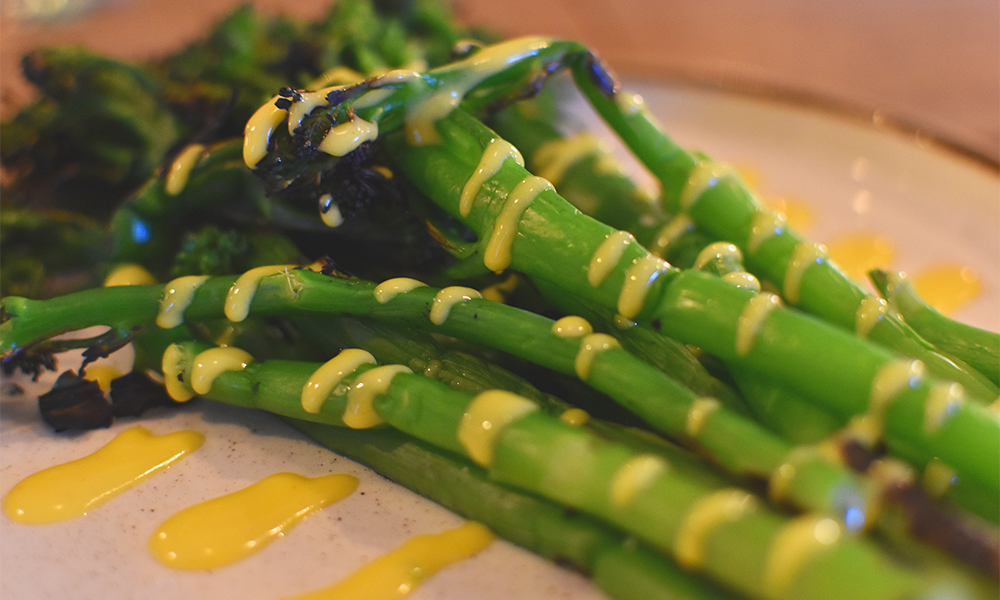 Dane, who joined Humble Grape in 2018 following stints at The Lockhart and Shotgun BBQ, is also keen to showcase vegetables.
"Spring is amazing," he said. "If you can't cook in this season, you can't cook – there's such a range of flavours and we try to use English seasonal ingredients.
"Vegan food had already come along big time before the pandemic hit – back then it was about 10% of diners and now we're looking at perhaps 30%.
"We don't go down the route of using products that look like meat – we'd rather use vegetables that look and taste like vegetables and try to enhance those flavours."
With around 400 wines available at Humble Grape, the majority exclusively available through the business, the emphasis is on accessibility rather than prescriptive pairing.
"We regularly taste the wines," said Dane.
"It's a hard job, but somebody has to do it and it really helps when we're developing new dishes.
"Our staff will be on hand to help with suggestions, of course, but we don't tell people what wine to have with a particular dish – this is a place where people choose."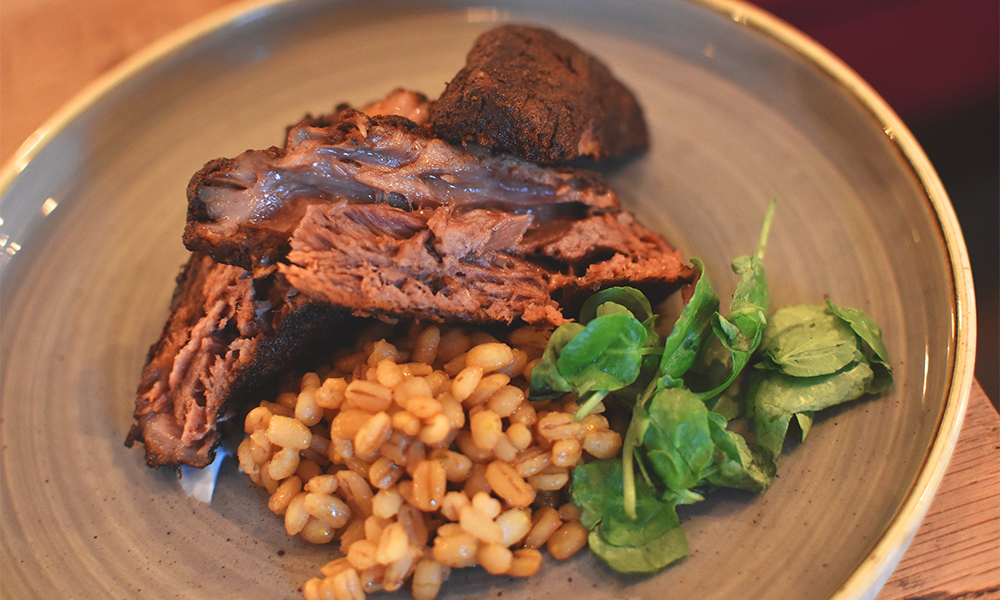 The venue, which offers bar snacks, sharing boards, sweets and a range of meats and cheeses, also serves more substantial dishes such as herb-crusted chalk stream trout with Jersey royals, steaks and a spring pea and asparagus pasta.
"The Sunday roasts are probably the best place to start here," said Dane.
"We serve lamb, chicken, pork, beef and nut roast – all sustainable and organic – as something traditional but more in a sharing style with Yorkshire pudding, grilled cauliflower cheese, roast root veg and gravy for £18.
"We used to do a bottomless brunch, but everybody does that, so now we do a bottomless lunch on Saturdays.
"I didn't become a chef to cook eggs for people, so we thought it would be better to showcase our small plates
"You get three plus unlimited Prosecco, red wine, white wine or beer for 90 minutes for £35 between noon and 4pm.
"Our intention is, when the summer comes, that we will expand the food offering a bit more.
"We've got a massive grill in the kitchen, so when it's sunny and people are on the terrace, we'll be looking to maximise the use of that and really make it a place to come and sit outside."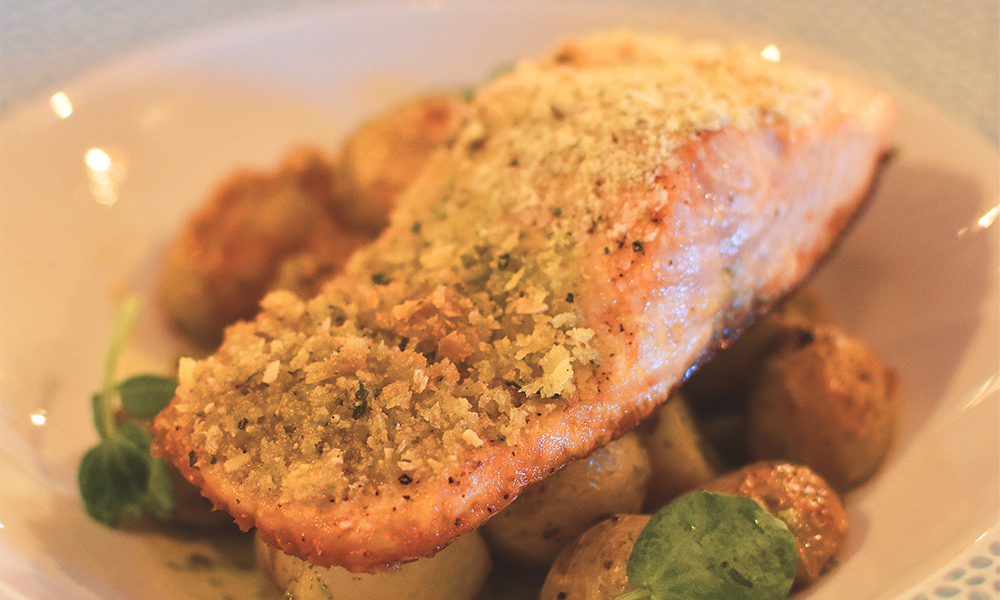 To go with the food, Humble Grape boasts plenty of regular wine offers including Retail Monday (our favourite), where bottles can be drunk at takeaway prices, Tasting Tuesday – a mini flight of four wines for £15 per person, and Icon Thursday And Friday, where more expensive bottles are sold by the glass.
Booking is not required to participate in any of these events – just drop in and place an order.
The Canary Wharf branch of Humble Grape is also launching an Express Lunch menu from Wednesday–Friday with a main course for £14, two courses for £19 or three for £22.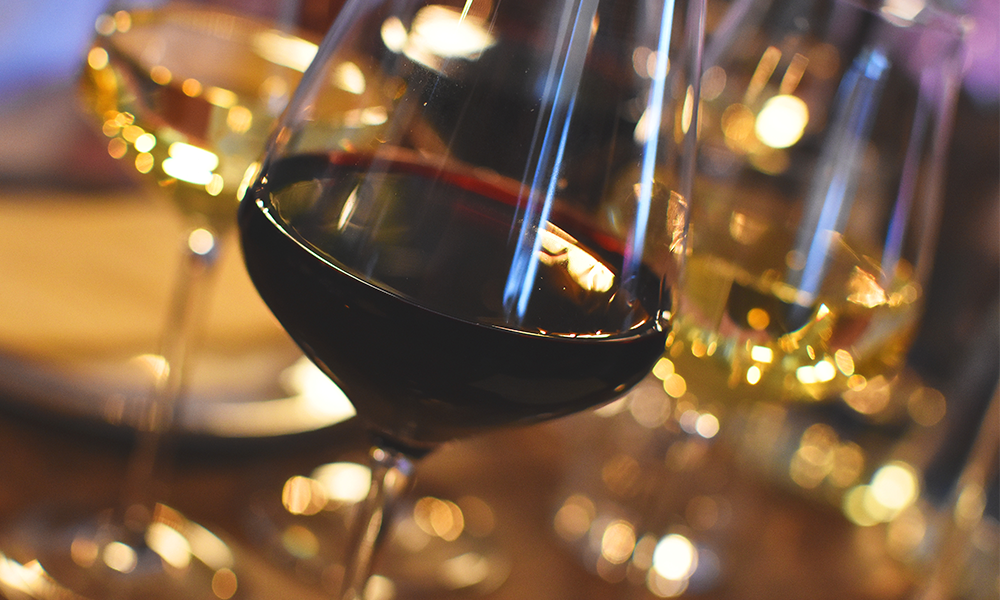 Read more: Market Hall Canary Wharf opens its doors
Read Wharf Life's e-edition here
Subscribe to Wharf Life's weekly newsletter here