Moderate Becoming Good Later chronicles the late architect's effort to sea kayak the Shipping Forecast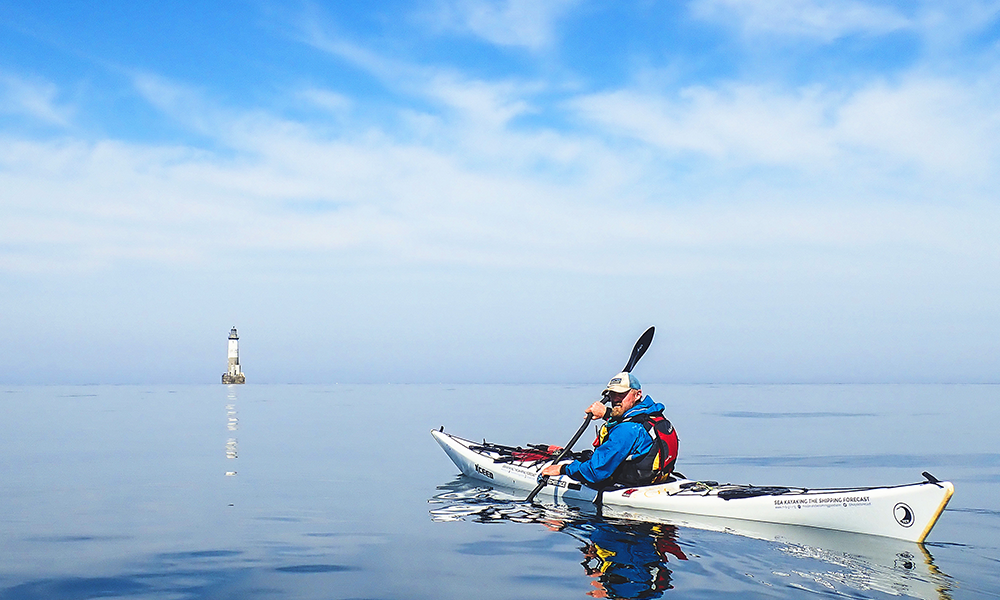 Subscribe to our Wharf Whispers newsletter here
While Toby Carr's story is one that stretches as far north as Iceland and south to Spain, it's one that is steeped in the waters of Shadwell Basin and the Thames.
It was in 2011 that the then Hackney resident and architect first encountered the Tower Hamlets Canoe Club – a catalyst for his decision to later embark on a great adventure.
"We'd been to see our uncle and aunt in Jersey after our dad died in 2010," said Toby's sister, Katie.
"The club had a connection with the island and they gave Toby a helmet to take back to east London that had been left behind.
"He'd had a bit of a try at kayaking in Jersey and had enjoyed it, so I think that when he walked into the club and the people were nice, then that was it.
"He got involved and would sweep out of London most weekends to go paddling in some really beautiful places with these wonderful people.
"The youngest members are around 20, and the oldest around 70.
"They all just get on with it – practising in London on Tuesday nights and then going all around the country.
"Before that, he was very land-based and had been on some cycling adventures through France and Norway but hadn't spent a lot of time on the water since we were kids.
"Back then we'd had a boat. It certainly wasn't a posh yacht – my dad called it a floating caravan and I remember it as being cold, wet and windy, sailing out of the River Orwell on the east coast.
"I remember having cold water thrown in my face and having to inch forward to change the sail because the sea was too rough, and coming back completely soaked.
"I also remember the Shipping Forecast was so important, with Radio 4 constantly on in the background."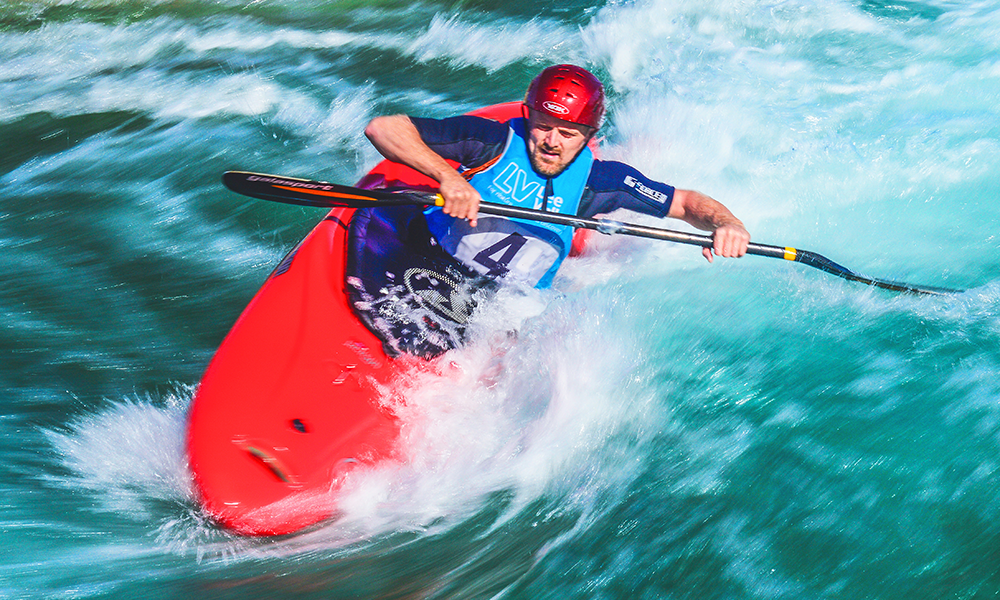 Toby wasn't expecting to live much past 30.
Born with Fanconi Anaemia – a rare genetic disorder that affects the immune system and increases an individual's chance of getting cancer – doctors told him at the age of 12 that he would be unlikely to survive beyond three decades.
So when his brother, Marcus, who had the same condition, died in 2015, Toby decided to embark on a journey.
Having spent four years honing his skills on the water with the canoe club, he decided that he wanted to attempt to sea-kayak in all the areas mentioned by the Shipping Forecast.
Armed with a grant from the Churchill Foundation and his kayak, he took a sabbatical from work and set out.
"For the first summer he went to the northern parts of the shipping forecast – South-East Iceland and Faroes then to North Utsire, South Utsire, Fisher, German Bight and Humber.
"Then he did some during the winter in the UK and then the following summer he went down to Biscay off France and Fitzroy and Trafalgar off northern Spain and Portugal."
By the following summer, in 2020, Toby was suffering from liver cancer but still managed to kayak around the coast of Cornwall having moved there to be closer to the sea and to lecture at Falmouth University.
A formal diagnosis came in 2021 and Toby died in 2022. He was 40.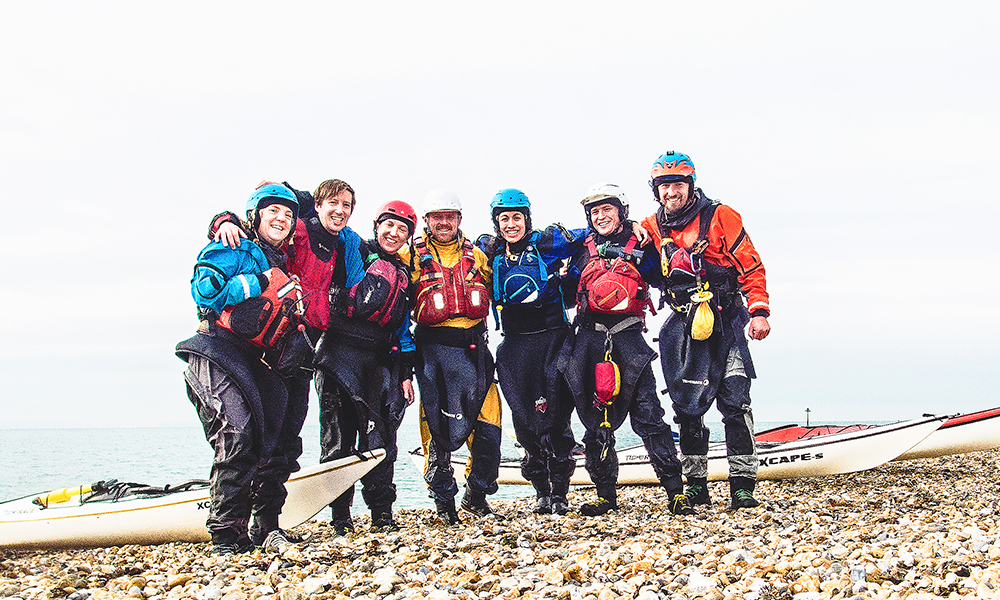 However, the story doesn't end there. Toby had kept detailed notes and voice recordings as well as blogging, all chronicling the trips that had seen him kayak in 17 of the forecast's 31 distinct areas.
Before his death, he'd successfully pitched them as a book about his journey to publisher Summersdale in 2021 with a summary of the chapters and three that he'd written.
While unable to finish it himself, his sister Katie – an author and artist living and working in Barcelona – decided to step in and make good on his intentions.
Katie said: "After Toby died, I was going though his stuff and found all his notes.
"He'd kept a blog and been very active on Instagram – he'd really recorded his journey and there was a lot that had never been published – details of what he saw, how he felt and how he'd set things up each day.
"I thought that I could write it for him, so I sat down and started."
The result is Moderate Becoming Good Later by Toby Carr and Katie Carr – set for its official launch on June 6 at Shadwell Basin Outdoor Activity Centre, the base of operations for Tower Hamlets Canoe Club.
Written in the first person in Toby's voice, the book follows his journey to immerse himself in nature, to connect with countries around the UK across the seas and to deal with the death of his and Katie's brother.
Sometimes the trips he makes are with friends and sometimes alone, taking in seas choppy and calm as he paddles the ever-present sea.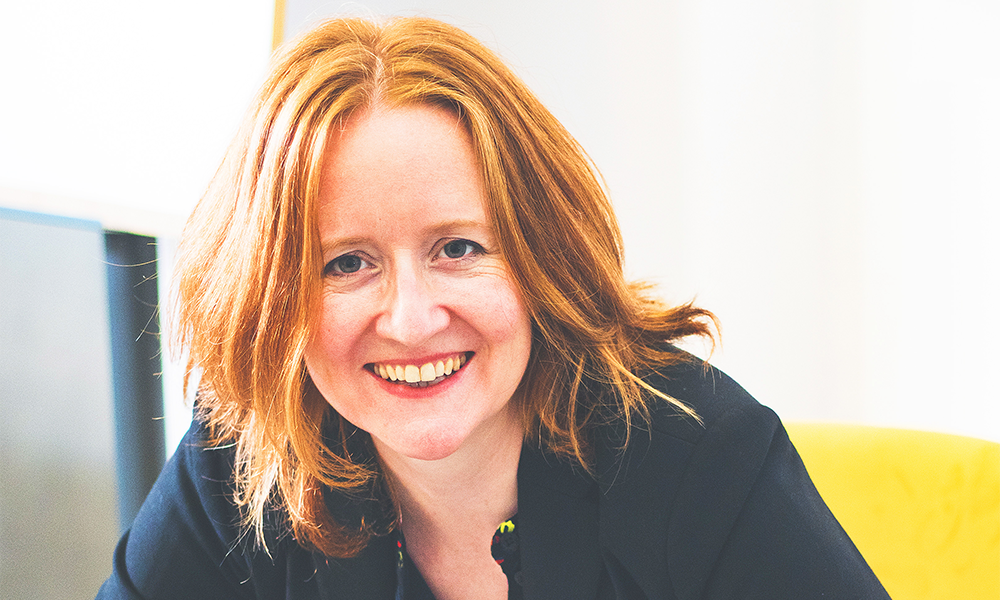 "I wrote the book, but the aim is that it doesn't sound like that," said Katie.
"It was a hard thing to do. My brother had just passed away and I had to sort through his stuff.
"Opening his notebooks, there was the smell of his house and of him on the pages and that was pretty tough.
"Then I started to listen to all his voice recordings on his phone and on videos.
"But I just kept working on it and the story emerged.
"The Shipping Forecast was a framework so that he could do an adventure with something that was quite specific.
"Toby was really clear that he wanted it to be a book with a story that people wouldn't be able to put down.
"It's not a kayaking manual, or list of things he did and places he went to.
"A lot of people come into it, there are new friends, and it's really a story of the voyage and also the history of the place and the connection across the seas which he managed to find. He was very opposed to Brexit, for example.
"It was a journey that he set out on with one reason, but came away with a lot of other nice things as people often do when they travel.
"There are several themes that come up.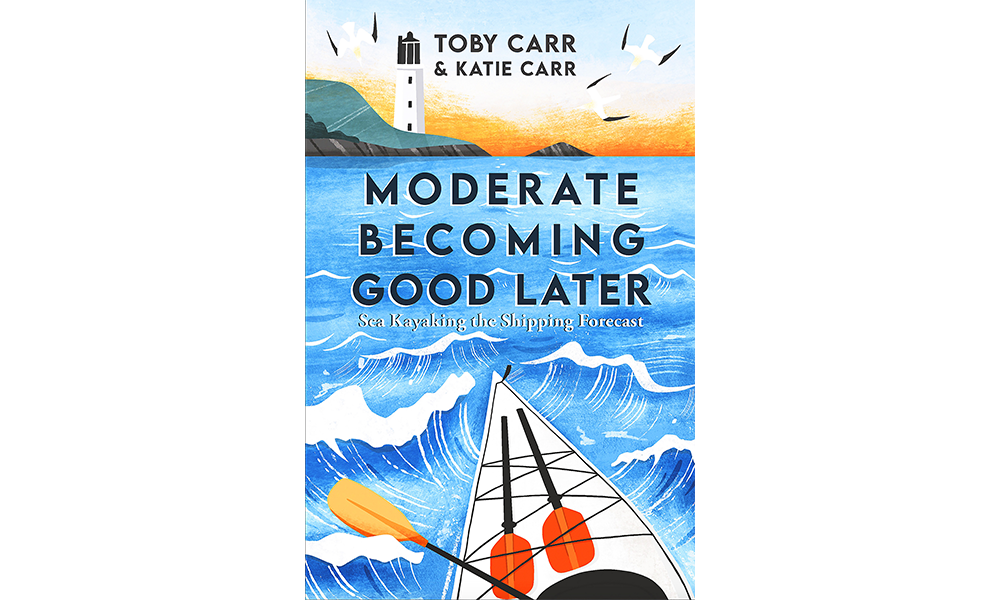 "One is the love of nature and the importance of getting outside, whether that's in a kayak or just walking – taking time to connect with something that's real – not filtered through AI, or whatever.
"Another is about overcoming limitations. Toby had limitations around how long his life was going to be, other illnesses associated with his condition, and this was a window of health for him.
"One of the things I hope it conveys is that it might be more helpful to think of limitations as a design challenge.
"There's a lot that might not be possible, but you should think of what is, and ask yourself: 'What can I do?'.
"The easiest chapter for me to write, although it doesn't sound like it, is the chapter when Toby gets ill.
"That was because I didn't have all his notes and I'd lived that a bit.
"It was hard in a way because it's a difficult subject to broach – the decline and eventual death of someone.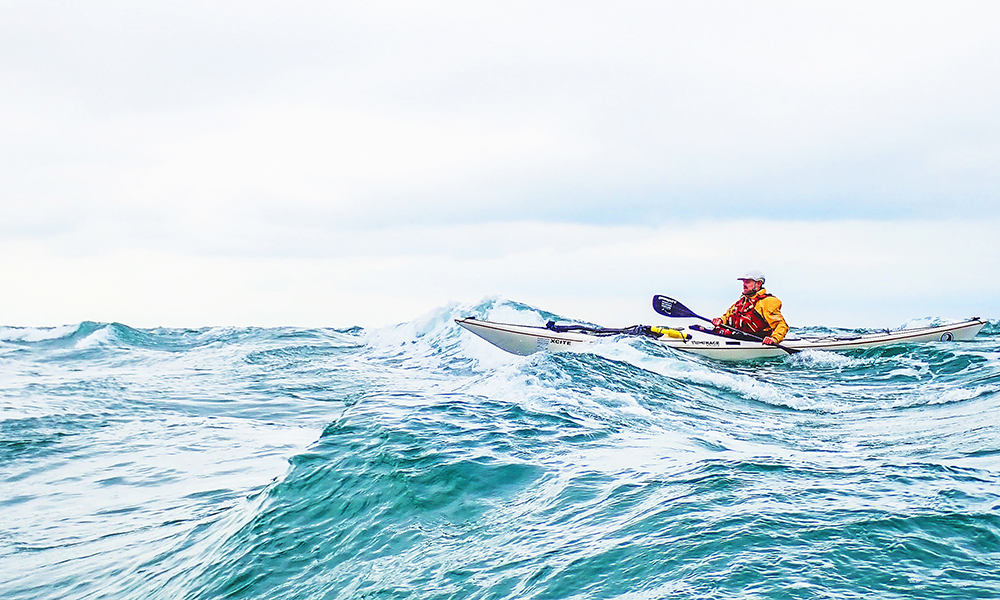 "But I'm pleased with the way I've tackled it – he never had self-pity, and I think he would like the way that it has come out."
While Toby made it to 17 areas in the forecast and even had plans to get to the non-coastal areas covered by the forecast, ultimately his health prevented him reaching all 31.
"He didn't finish the trip and there are nine areas that border land that he didn't do, so I'm going to try to finish those," said Katie.
"That's a bit of a challenge because I wasn't a sea kayaker, I live in Barcelona, I've got two small kids and I'm 10 years older than Toby was when he started his trip.
"But I've already sat down with my aunt Nicky to try and figure out how I might fit it in and I've started to plan so let's see how it goes."
Moderate Becoming Good Later is published by Summersdale and priced at £9.99.
Copies can be ordered via this link.
Read more: How Kinaara on Greenwich Peninsula offers authentic Indian flavours
Read Wharf Life's e-edition here
Subscribe to our Wharf Whispers newsletter here
- Jon Massey is co-founder and editorial director of Wharf Life and writes about a wide range of subjects in Canary Wharf, Docklands and east London - contact via jon.massey@wharf-life.com