Head chef Imamuddin Khan takes inspiration from his mother's kitchen and mentor Vivek Singh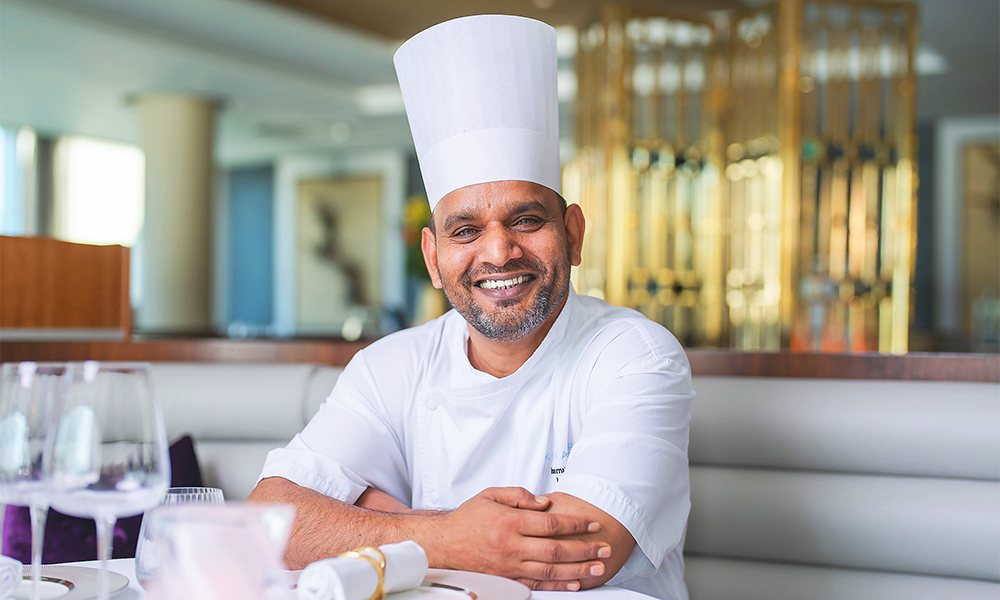 Subscribe to our Wharf Whispers newsletter here
If your mouth isn't watering by the end of this article, I haven't properly reflected the passion that Imamuddin Khan has for the food that he cooks and the cuisine that he grew up with.
As a boy of eight or nine he was fascinated by the apparent magic of the way his mother prepared dishes in the kitchen.
First he started watching, then questioning her before starting to help with the cooking himself.
"I had so many questions – all the time I'd be asking her why she was using particular ingredients, why some things were shallow fried and others deep fried," he said.
"I was curious. I always wanted to know what the reasons were.
"For example, take onion seeds – the kalonji.
"If you eat them with no preparation, you don't taste or feel anything. There's no taste.
"But when you sauté them, they release their aroma and flavour into the oil. Then, when you cook your vegetables or meat in it, you will get that aroma and texture.
"When I learnt these things from my mother it was amazing.
"I'd be going into the kitchen, tasting spices and not getting much.
"But when she explained how they worked in recipes it made me say 'wow'."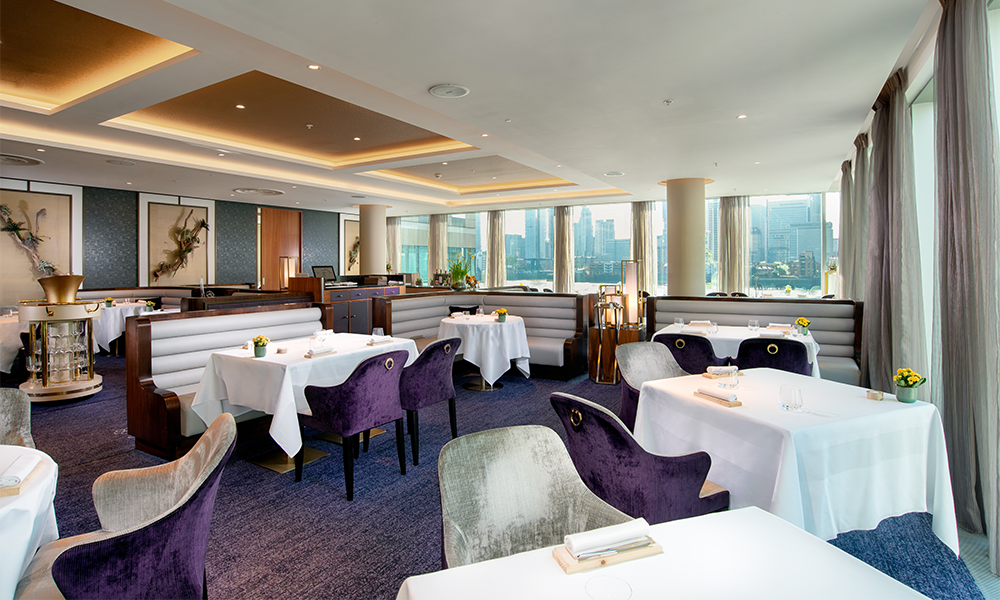 These were the first sparks that lit the fire of a lifelong passion for cooking that finds Imamuddin today residing in Dagenham and working as head chef at Kinaara.
Named for the Hindi word for being on the shore, the principal restaurant at InterContinental London – The O2 boasts some of the city's best views over the Thames towards the capital's skyline.
The Greenwich Peninsula venue is a rich environment of deep blues, purples, golds, thick carpet and everywhere the river flowing past its expansive windows.
But all this is just a backdrop to the food, and that has its roots firmly planted overseas.
"About 35% of the flavours on the menu come straight from my mother's kitchen," said Imamuddin.
"I was born and brought up in Delhi. It's the capital of India, so there is so much to eat, so much to see.
"Every culture in the country is in that one place – it's very diverse and so I learnt cuisines from all over the country there."
After training in the culinary arts, Imamuddin came to England at the behest of celebrated chef Vivek Singh of The Cinnamon Club on the recommendation of his brother, also a cook.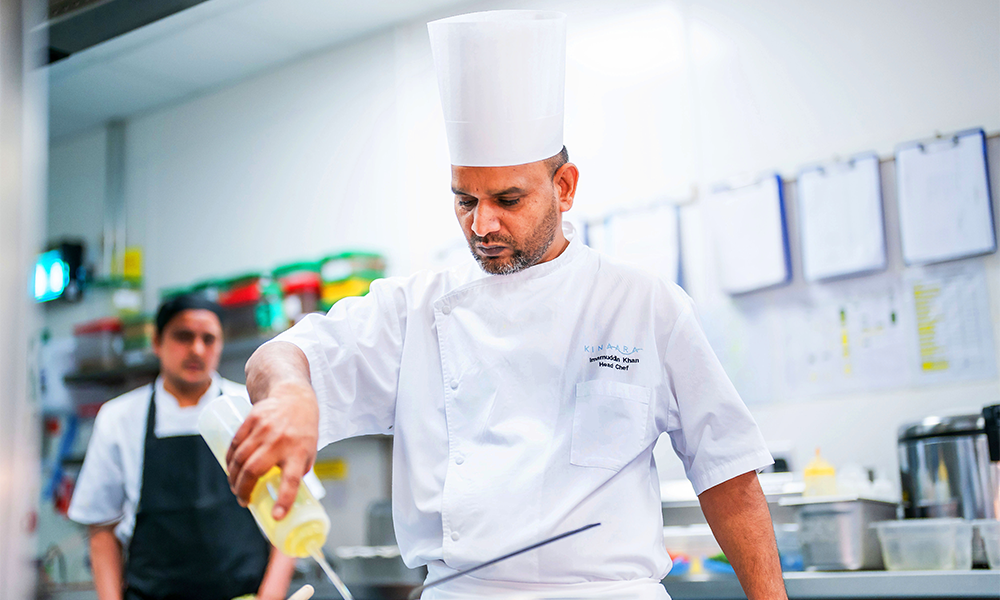 "Vivek taught me many techniques to give classic Indian dishes a modern twist," said Imamuddin.
"After working with him on several restaurants, I went to the North East to open Haveli in Ponteland near Newcastle.
"But London for me is my home town and I was homesick so I came back to the city, working in hotels again before this opportunity came up.
"I came to the InterContinental and found it very tempting.
"The place was beautiful and the views were amazing. It's one of the best locations in central London, so I said yes straight away.
"For me the challenge was to live up to the views with what I create on the plate, drawing on my background and all the experiences I've had as a chef."
Spend any amount of time with Imamuddin and it quickly becomes apparent that the spices he uses are the backbone to all of his dishes.
It's a palette of subtle tones and shades that he uses with the aim of transforming good ingredients into something more.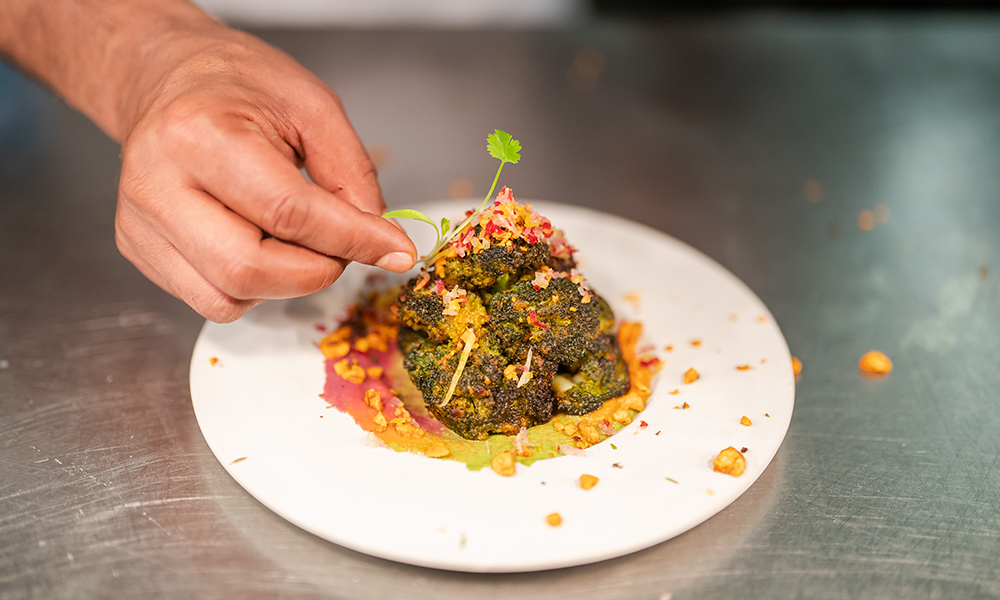 "At Kinaara, we are serving recipes with deep roots but modified into dishes that reflect progressive Indian food," he said.
"Some people have the perception that Indian food is always hot or spicy. Here we have a hint of spice, but the flavours we use are aromatic.
"Take our halibut dish with mangosteen and curry leaf, for example.
"If you can't taste the delicate fish then there's no point to eating it.
"It's all about enjoying the tastes, textures and the ingredients in balance.
"I want to create memories for people.
"This is a fine dining, destination restaurant and that gives us a lot of opportunity to make dishes with beautiful ingredients.
"All of the time our suppliers help us.
"We have very good relationships with them and they're always bringing us the best ingredients that are in season.
"Then we work with the spices to create the dish.
"Knowing the spices and how they work together is very important.
"Then the ingredients we receive give a body to the food.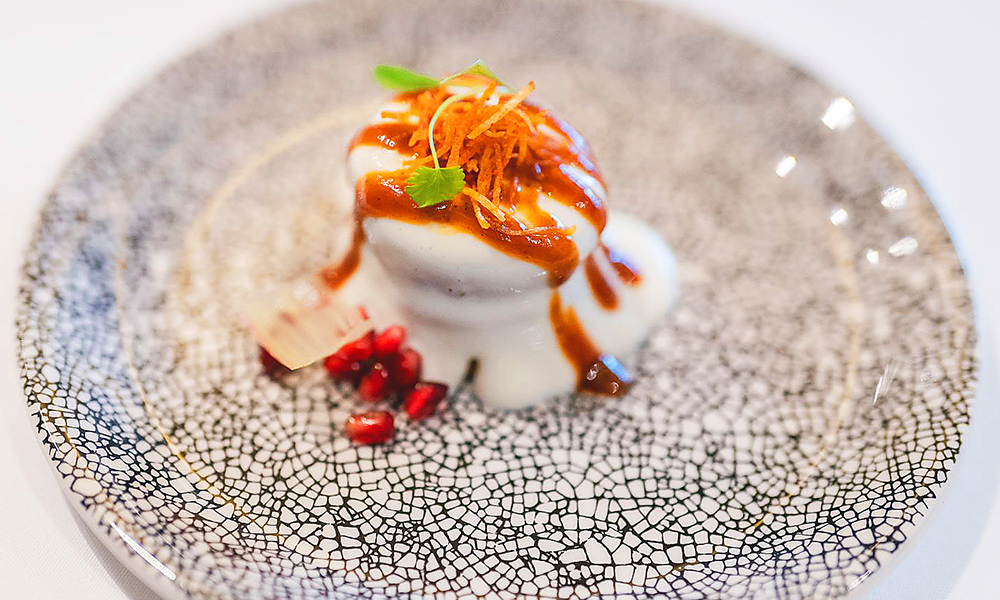 "We use a lot of turmeric. I remember my grandmother saying to me that it makes the body soft – which is why it's put on the couple's skin during weddings – and that's how we use it too.
"We cook it with meat to keep it tender and to give it flavour.
"We eat with our eyes too, so we use Kashmiri chillies, which have no flavour but such a beautiful colour and a wonderful aroma that will keep meat very red and shiny.
"Then there's nutmeg. That helps lend a completely unique essence to food.
"That's true of saffron too, which we use in our biryanis.
"We cook rice and meat together from scratch with royal cumin, covering the ingredients with a dough lid, which is edible too.
"It's quite similar to a pie in that respect.
"Then you have the star anise, they will give a flavour and sweetness and will work with anything sweet for dessert."
Although Imamuddin isn't averse to a bit of fusion and complexity – with gruyѐre and truffles both finding their way into some dishes – in the end he always returns to his roots.
"I think we can say the Dal Makhani is my favourite dish on the menu – the black lentil," he said.
"It's one of the simplest dishes on the menu, but also one of the best."
Kinaara serves a selection of small plates, starting at £10, from the grill and tandoor on its a la carte menu, while main courses start at £16.
One of the most popular options is the pre-show set menu served between 5pm and 7pm, Tuesday to Saturday. Diners get three courses at Kinaara for £75 per head plus a cocktail at Eighteen Sky Bar. This menu is ideal for those seeing a show at The O2, or who simply want to enjoy an early meal.
Bookings for Kinaara can be made via this link.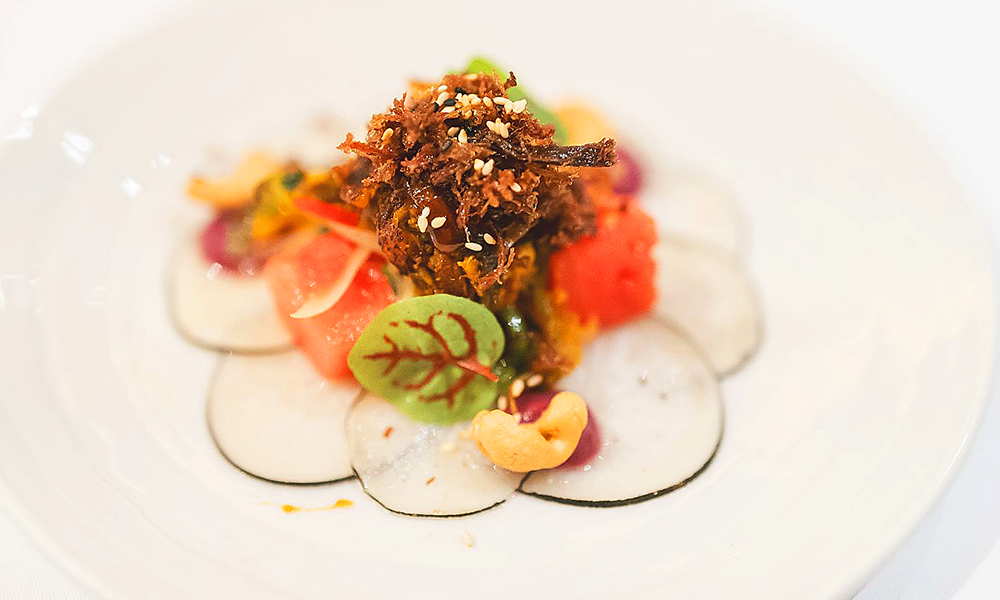 Read more: How the Prost8 Challenge is helping fight cancer
Read Wharf Life's e-edition here
Subscribe to our Wharf Whispers newsletter here
- Jon Massey is co-founder and editorial director of Wharf Life and writes about a wide range of subjects in Canary Wharf, Docklands and east London - contact via jon.massey@wharf-life.com