The Canning Town resident is set to participate in two events as part of Newham Word Festival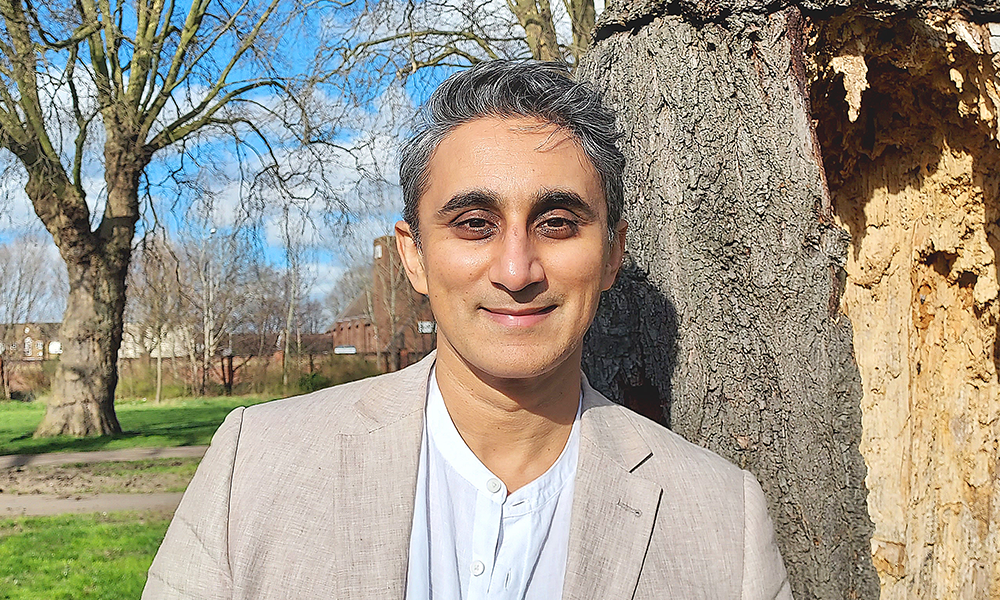 Subscribe to Wharf Life's weekly newsletter here
BY LAURA ENFIELD
Fair to say Vaseem Khan's parents were not thrilled when he declared his intention to be a novelist.
They wanted their son, born in Newham Hospital, to concentrate on textbooks and have a "respectable career".
"My father was a labourer in an industrial bakery and not an educated man," said Vaseem, who now lives in Canning Town.
"He didn't really understand the need for fiction books. I would get one treat a year, which was to go to the Newham Bookshop in Plaistow.
"It is still there and run by the same lovely lady – Vivian Archer – and it's been a wonderful journey for me to come back, 40-odd years later, and become really good friends with her and do events and things together."
His thirst for fiction was fed through weekly visits to Plaistow Library with his mum, back when you could only borrow four books at a time.
"The libraries were the instigator," said Vaseem, who will be returning to two local libraries this month to give talks as part of Newham Word Festival.
"Without them I wouldn't be a writer today.
"In my teens, I fell in love with Terry' Prachett's Discworld series and thought: 'This looks easy'.
So I wrote a comic fantasy, sent it to some agents and was duly rejected because – of course – it was terrible.
After that first novel I told my parents I wasn't going to university – I was going to be rich and famous as a writer. You can imagine their faces."
To keep them happy, the boy who had been born in one of London's most deprived boroughs went off to one of the world's best universities – the London School Of Economics – to study accounting and ended up becoming a management consultant.
"I'm glad I did, because it was through that career I got the chance to go to India and live there for 10 years," said Vaseem. "If I hadn't, I couldn't be writing the books that have finally led to a successful literary career."
His debut The Unexpected Inheiritance Of Inspector Chopra is about a retired detective in Mumbai who is landed with a baby elephant and the case of a drowned boy.
It secured Vaseem a four-book deal (with Hodder And Stoughton) and went on to be a Times bestseller.
He has gone on to write The Malabar House Series, set in the 1950s and featuring India's first female police detective.
The first book, Midnight At Malabar House won the CWA Historical Dagger and was shortlisted for Theakstons Crime Novel Of The Year.
"When the childhood dream finally comes true, you feel elation, relief and vindication that you haven't wasted 23 years of your life," said Vaseem.
"When I got the news I let out a sort of strangle shriek. It's been a wonderful journey since, that I couldn't have predicted at all."
It had taken 20 years of gut-wrenching failure to get him there, labouring over six novels of different genres, all of which were firmly rejected.
"To climb the mountain and write a novel, which took about three years back then – and to get a whole bunch of rejections from different agents – was quite soul destroying," he said.
"But you have to pick yourself up off the floor, find a new idea and go with that."
Vaseem finally hit on his winning ticket after being given the chance to work in Mumbai for a company building five-star, environmentally friendly hotels.
Swept away by the dazzling pace of change happening across India, his three-month visit turned into a 10-year stay.
"India was making the transition from being a sort of almost pre-industrial economy to the global near superpower that we think of it as today," said Vaseem.
"It was incredible to see and, yet at the same time, it was a country that had legacy problems, like incredible poverty, slums, caste prejudice and religious intolerance at times."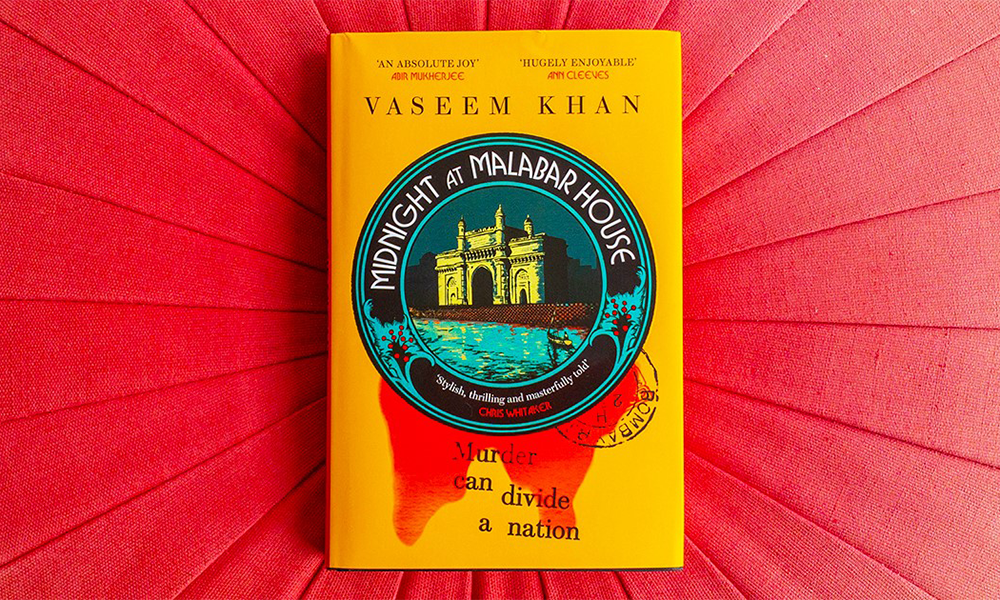 When he finally returned to England to spend time with his mother who had cancer, he found his decade abroad turning into an idea for a book, capturing the good and bad of modern India.
Cautioned by his earlier failures, he didn't rush, starting a job with University College London's Department Of Security And Crime Science and taking years to complete a first draft. He was unsure if it would ever be seen in print.
However, that and future novels have gone on to be published around the world in numerous languages.
Vaseem said they were modelled on the golden age of crime fiction, focusing on solving the puzzle rather than on slaughter, sex and swearing.
"I believe most crime fiction readers have intellectual vanity," he said.
"They believe they can solve the murder before you tell them the answers.
"That's the kind of reader I'm catering for."
He is not surprised crime fiction has become the world's best-selling genre.
"It's that whole idea of good versus evil," he said.
"It's the intellectual challenge of solving a murder from the comfort of your own sofa and following these dark deeds that other people are doing.
"That appeals to people of all colours, creeds and countries."
An insomniac, he writes in the early hours of each day before heading to UCL where he has now worked for 16 years – a juggle requiring discipline.
"When I was younger I would take years to finish a novel – now I have to deliver one every year," said Vaseem who will release his third Malabar House book The Last Man Of Bombay in August, with a fourth already written.
"I have to be really organized to get my ideas down, do my research and plan everything meticulously in three months and then write 1,000 words a day."
So how was it that Indian crime fiction that finally saw him fulfil his teenage dream?
"The publishing industry is very risk averse," he said.
"They like to publish more of the same, which then makes it difficult for people coming from a different background like mine.
"I was one of the first people in the UK to publish a crime novel set in India – that's started off a bit of a trend.
"It takes someone to break down the idea that you can't take risks and, hopefully, I've inspired a lot of other people to try and write those kinds of different books – the publishing industry is now more receptive to them."
Sadly his mum didn't live to see his success and his father has also passed. But Vaseem remembers taking him his first novel.
"I went to the old house, all excited to show him," he said. "He took one look at it, upside down, and said: 'Well, this is great, but now can you get me my kebab roll?'."
Vaseem will be hosting talk and quiz Gandhi In Newham on July 12, 2022, at Manor Park Library and crime fiction panel The Perfect Murder on July 14, 2022, at East Ham Library.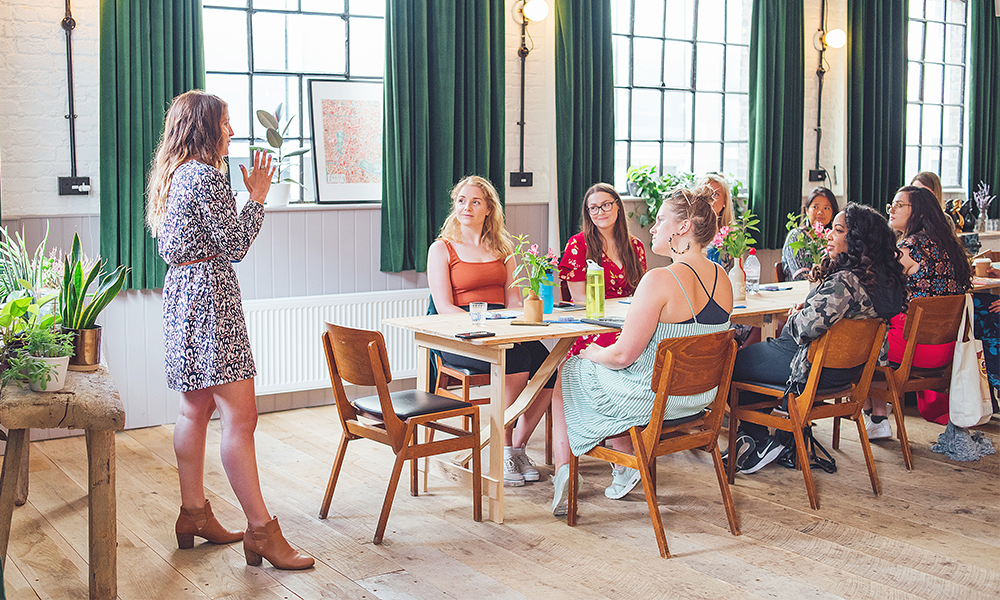 ALSO ON AT NEWHAM WORD FESTIVAL
Women MAKE Stories Mindfulness Workshop
Explore courage, what it means to you and how you can connect with it through a series of prompts and exercises.
Jul 16, 10.30am, Wonderful Things, anyone identifying as a woman
Story! Story! – Iroko Theatre
An interactive, vibrant African show using drama, music, movement, songs and chants.
Jul 16, 4.30pm, Custom House Library, ages 7+
Read more: How David Grindley is set to star in his own show
Read Wharf Life's e-edition here
Subscribe to Wharf Life's weekly newsletter here
- Laura Enfield is a regular contributor to Wharf Life, writing about a wide range of subjects across Docklands and east London