Boxing, Versaclimbing and Strength And Conditioning sessions all available at its facility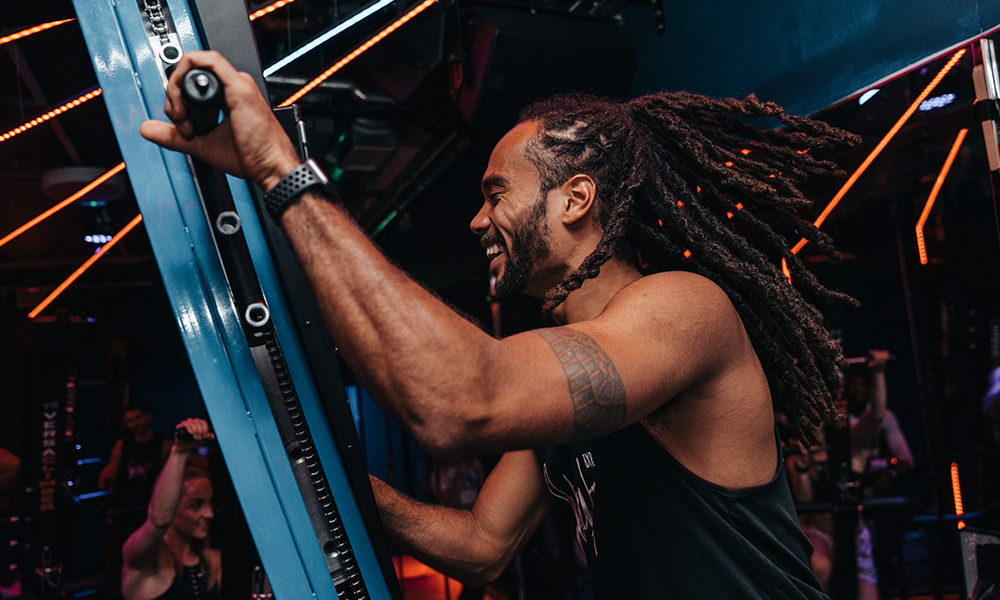 Subscribe to Wharf Life's weekly newsletter
Everywhere, normal life is reasserting itself. Inboxes are buzzing, people are getting back in touch and returning to the office – Canary Wharf hasn't been this busy since the first three months of 2020.
It's time to get out and meet again, to shrug off the PJs, shift those extra pandemic pounds and get in shape.
The solution? It's not home workouts. Contorting yourself to see a tiny figure on your phone flexing something is so first lockdown.
What's needed is consistent, energising, professional help and boutique, pay-to-train fitness studio, Sweat By BXR in Canary Wharf has an offer that's hard to resist.
It's currently offering anyone who signs up for its weekly newsletter a complimentary class. Free, no strings.
"We want to encourage people out of their offices and homes," said managing director Alex Nicholl. "We want people to come and enjoy the experience, to get back in the studio.
"Once people have done that, we then have two introductory offers that work out at £10 per class for a number of sessions.
"With the complimentary class, we just want people to come in, meet us and try out a workout. It's that simple.
"People just need to scan the QR code on the following page, enter their details and we'll send them a voucher code that can be used for any of our classes.
"That's a really good, free and then cost-effective way to get into our studios and experience what we have to offer."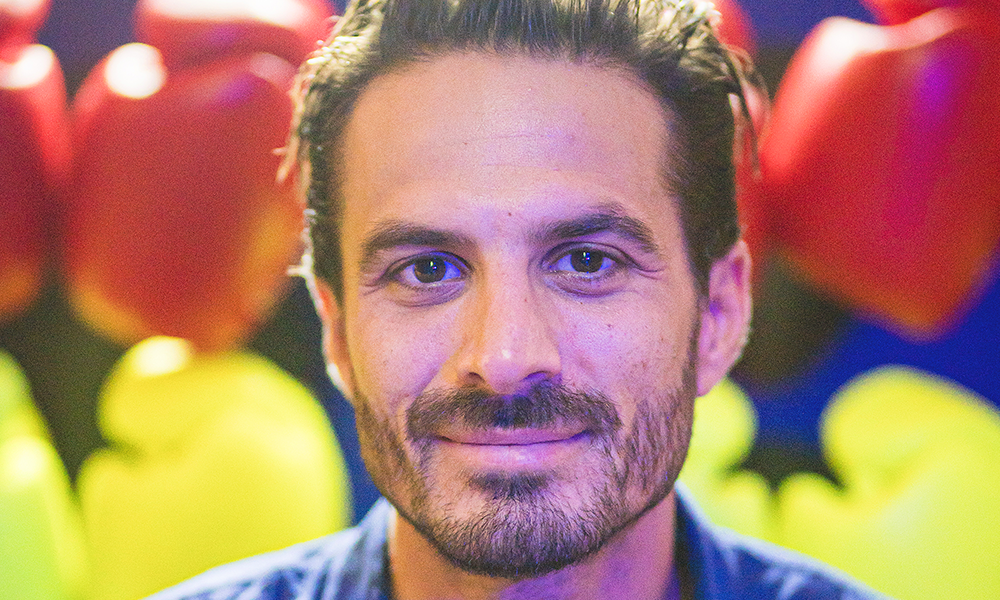 Specifically the brand's Crossrail Place branch has two workout spaces that are currently home to three classes – Sweatbox, Strenghtbox and Climb To The Beat.
"We have two concept studios," said Alex. "One is focused on boxing and the other on Versaclimbing. On the boxing side we have two classes – one designed around boxing and bodyweight exercises that we call Sweatbox.
"The other is designed around boxing plus resistance and weight training – that's Strengthbox. They both have music and lighting as part of the concept and a really fun atmosphere.
"The studio can hold up to 30 people – 15 can be working out on the heavy bags, while the other 15 are working out on the floor using equipment or their own bodyweight.
"One of the big differences in our product and those offered elsewhere is that our boxing classes come from our heritage with BXR – our concept boxing gym in Marylebone.
"All of our instructors are either current fighters, former fighters or have worked at a high level in boxing so you get a really great workout.
"All the equipment is available at the studio – gloves and wraps, everything is here. We also do pre and post-workout shakes.
"Our workouts are usually 45 minutes, with at least 41 minutes of exercise and a three or four-minute stretch towards the end."
Inspired by the regimes of top boxers, who need explosive cardio workouts to compete at the highest levels, Sweat By BXR also has something pretty special.
"At BXR, we opened the first Versaclimber studio in Europe when we launched our Marylebone site in 2017," said Alex. "It's a machine at a 75-degree angle that has handholds and pedals to mimic climbing.
"As a machine it's unique in the fitness world – it's completely non-impact and burns more calories per minute than any other. It's a total body workout. You can do an intense interval workout on it – lots of boxers use it before a fight.
"But the first time I tried one, I was on it for an hour and absolutely loved it. There's a rhythm there, a catharsis in the movement of it. So I sat with some specialists and we were able to conceptualise and create a class for it.
"We launched that in April 2017 and Climb To The Beat became our biggest selling product. The energy, the highs, the pumping music and its crescendos all play into it. I have a background in nightlife so I'm very keen on working with DJs and light technicians to create an atmosphere.
"The energy is unlike anything I've seen in a studio before – it's a particular feeling. The fact your heart rate goes up so high but that you can recover quickly just by bringing your hands down and then go again, makes it a product for everyone.
"Coming out of the pandemic is so much about getting yourself back into a regime – there's a mental health element to that too.
"Boxing is entrenched in that and the highs from Climb To The Beat also make people feel really good – they walk out of a class with smiles on their faces. We really want people to come and experience that.
"Our pay-ast-you-train model offers our clients a lot of flexibility and that's key, particularly at the moment.
"We've extended all of our expiry dates so people get greater flexibility and can buy a pack of classes, keep them and use them when they need to train."
A full class timetable is available here.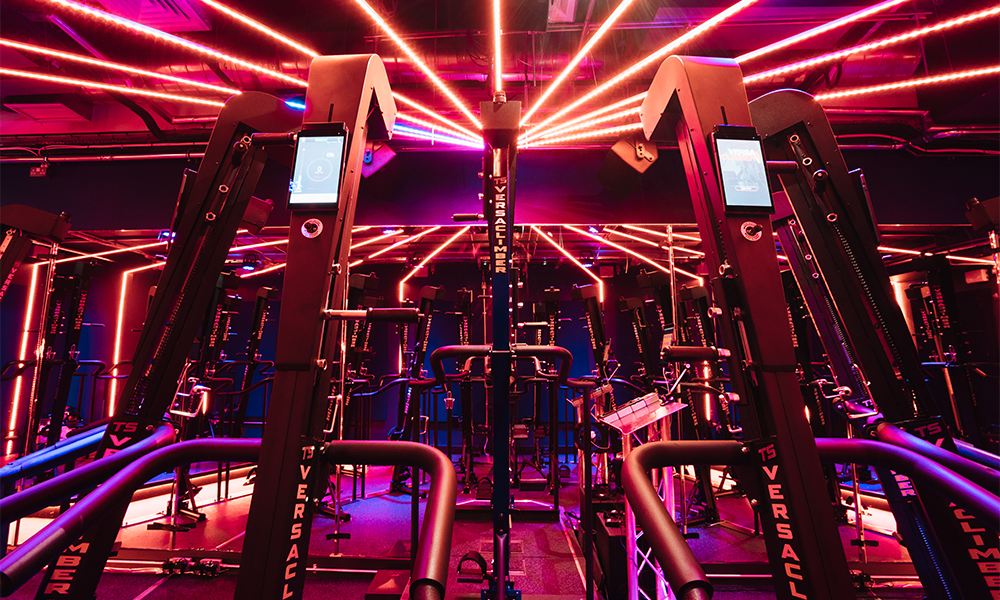 VERSACLIMBER
Climb To The Beat is Sweat By BXR's most popular class with participants following the beat of the music on their machines, increasing and decreasing intensity as the sounds ebb and flow.

Beloved of osteopaths and physios, the machines are non-impact meaning the risk of injury is reduced. 

Sweat is currently developing a new class, Performance, that will use heart rate monitors to gauge intensity. It's expected on the Wharf in 2022.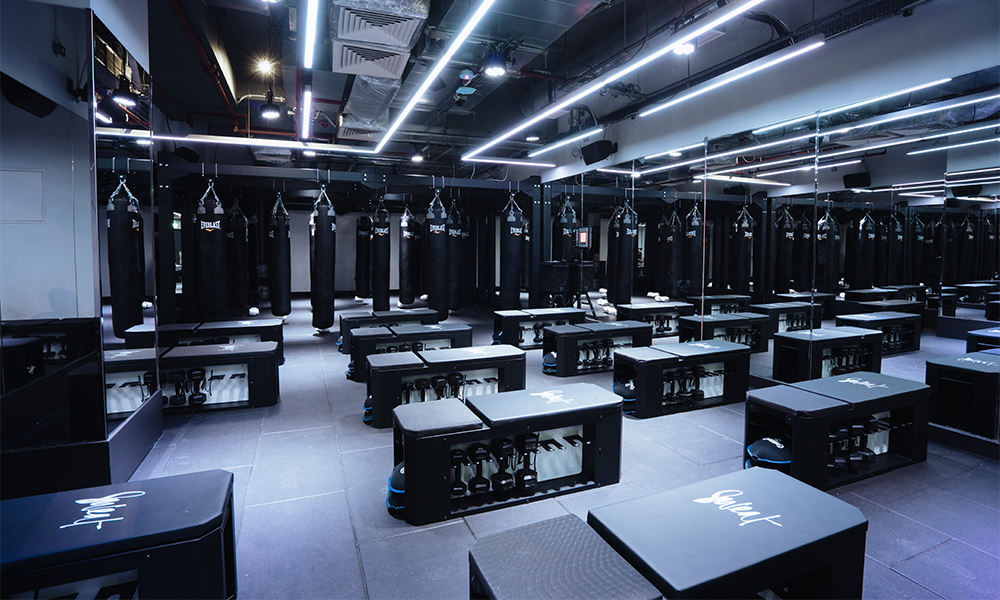 BOXING
With capacity for 30 people, Sweat By BXR's boxing studio draws on boxing concept gym BXR in Marylebone.

The workouts offered within – Strengthbox and Sweatbox – include full body exercises, punching skills and instructors who are either fighters or involved in the sport at a high level.

Participants alternate between floor-based workouts and using the plentiful heavy bags to the rear of the studio space.
Read e-editions of Wharf Life's print edition
Subscribe to Wharf Life's weekly newsletter