Gasworks Dock Partnership sets target of £250k plus VAT to complete transformational project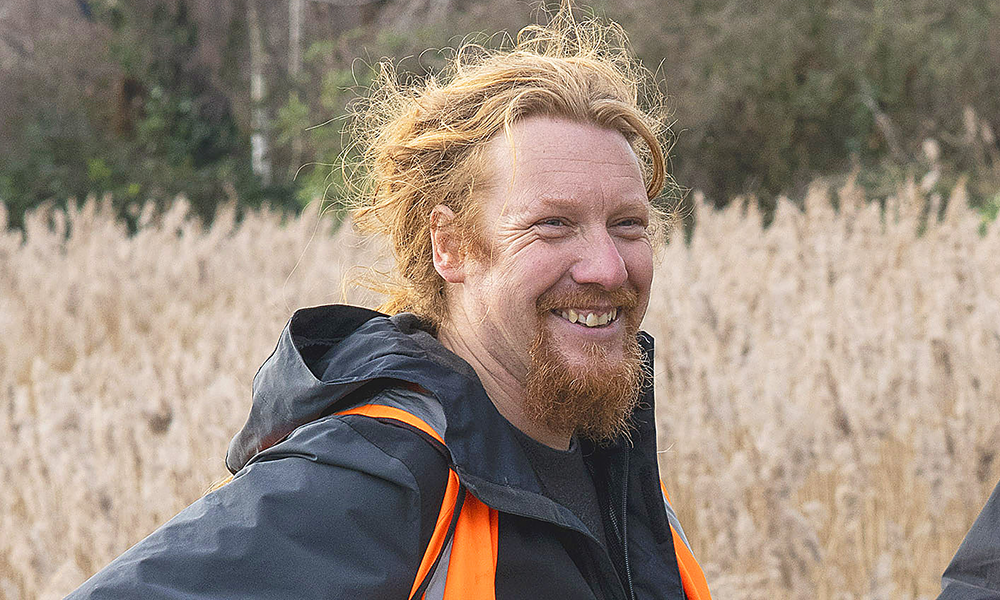 Subscribe to Wharf Life's weekly newsletter here
Cody Dock has been in a constant state of evolution since the Gasworks Dock Partnership (GDP) began its regeneration project there a decade ago.
Its rolling bridge scheme, an important piece of the puzzle that will ultimately enable the re-flooding and reopening of the dock itself, is due to start construction next year. Huge improvements seem tantalisingly close. 
Structured as a social enterprise, GDP has accomplished the remarkable clearance of the dock and site, both piled high with rubbish, rubble and industrial waste through the tireless labour and commitment of thousands of volunteers.
Each of these participants has given their time and energy in pursuit of improving the site on the banks of the Lea to provide a lasting, sustainable legacy for both Newham residents and visitors to the area.
As work to repair the dock's brickwork and to remove the polluted silt that's built up over the years continues apace, permanent washblock and toilet facilities are set to arrive in the coming months to better service volunteers' needs and allow the area to become a base for watersports alongside its burgeoning community of studio-based craftspeople.
But it's the planned visitors centre that will really become the heart of the site.
This structure is set to be built in two phases and will, when completely finished, contain a multi-purpose hall, an information point, a shop, a dining space, a cafe and a kitchen.
With funding already secured from Veolia Environmental Trust for the first section, which will house the hall, fundraising for £250,000 has now begun in earnest to see the centre completed.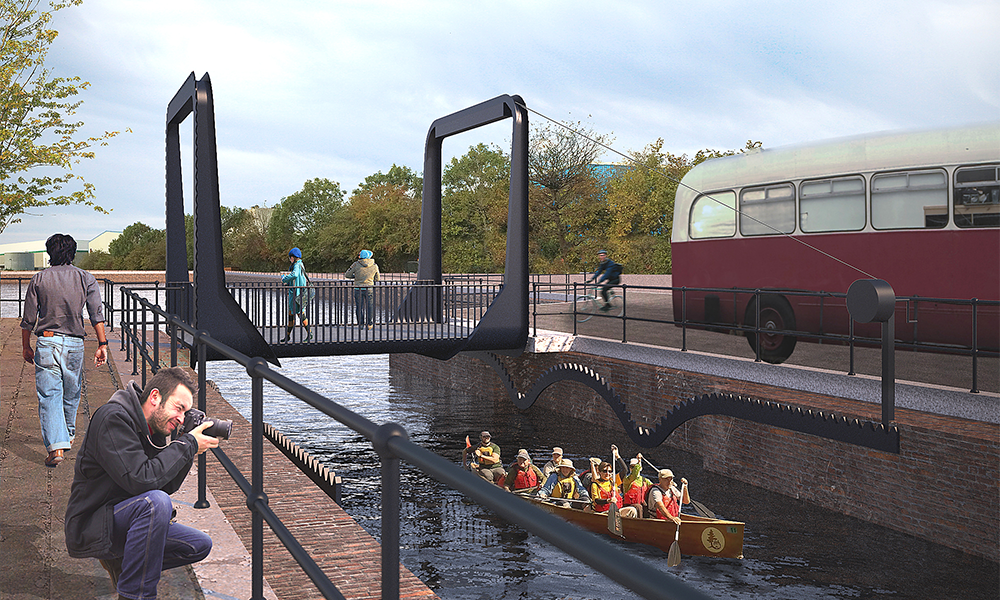 "The second phase will really be the engine for Cody Dock," said Simon Myers, GDP CEO since its creation.
"It's central to our plans as it will support activities in the main venue space and includes a large canteen and a home for a community cafe.
"The hall itself will have a capacity of about 150 seated but it's multi-purpose, so it can be used as an intimate venue for theatre, for live performance or as a gallery or function space.
"It's a single storey building but is triple height at the back, with a roof that's perfectly angled for solar panels and we've just received funding from the Heritage Lottery Fund to install them to make the centre operationally carbon neutral.
"The reason phase two is important is that we have armies of volunteers here every day, so the canteen will give them protection from the elements when they're having their lunch.
"It will be a place where people meet, whether they are tenants from our maker studios on-site, volunteers or just people who are visiting.
"Having that communal, social space is where conversations happen between people who don't know each other. It will unlock the potential of the community that lives, works and visits here quite significantly.
"There will also be a reception area that will act as a staffed information point. We're located halfway down The Line sculpture trail, so we have a lot of walkers coming through. We're hoping this space will act as a visitor space for the Lea, especially the tidal section of the river, and it will be where a lot of our ecology activities take place."
The second phase is also crucial in making Cody Dock financially sustainable in the longer term as it seeks to develop income streams that will fund its upkeep and ongoing operations.
"From the financial point of view, it's what makes the venue – hopefully – self-sustaining, and that's our goal," said Simon.
"We have a five-year plan, which we're nearly two years into, to make the whole Cody Dock project self-sustaining so that we're not reliant on having to fundraise.
"We have always set ourselves up to be a social enterprise with that goal and the venue will be funded by the income from the cafe itself.
"The other thing about the building is, while there will be a wall between the two phases, we'll be able to fold that back to open the space right up, all the way through to the cafe.
"It's also creating jobs as there will be a reception position and space for a shop, which will be another income stream for us."
For more information or to contact GDP about donating to the second phase of the visitors centre, go to codydock.org.uk
With a host of things to do and see there's always a good reason to visit Cody Dock.
The latest is the arrival of the Story Of Water exhibition on November 25 featuring sculptural pieces made by pupils from seven local schools in response to humanity's impact on the environment.
The project saw the schools partner with counterparts in Ghana with the aim of improving the curriculum in both countries and enriching children's education.
Read e-editions of Wharf Life's print edition here
Subscribe to Wharf Life's weekly newsletter here