Canada Place store acts as ideal modern backdrop to the 140-year-old brand's high end products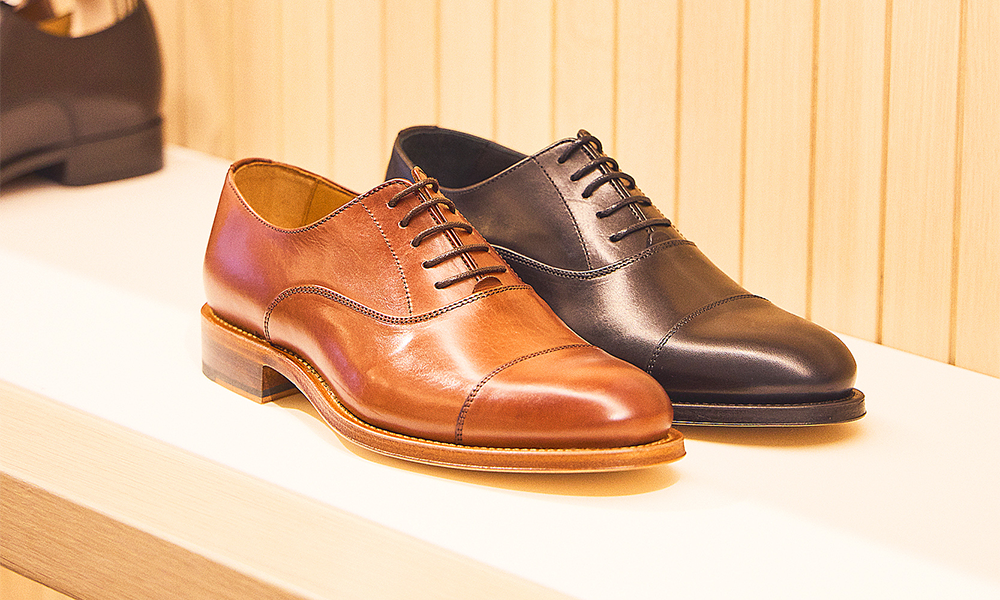 Subscribe to Wharf Life's newsletter here
Russell & Bromley pulls off a neat trick.
The latest retailer to arrive in Canary Wharf is both a brand with decades of history while also shining out of its new store in Canada Place with a cool blast of chic modernity.
Even before officially opening its doors, the footwear and handbag shop's wall-size visual display was drawing attention in the mall.
But step into the pale wood, brass and bronze interior and the atmosphere has a subtle flavour of the brand's pedigree to it, with golden metal and minimal displays showing off the products to luxurious effect.
"We have a 140-year-old family owned business that looks to entertain its customers with a modern shopping experience and offers a wide range of products for men and women manufactured in Italy, Spain, Portugal and Northern Europe," said Andrew Bromley, CEO of Russell & Bromley.
"We blend modern styling with longevity and quality through long-term partnerships with factories, including some that my grandfather worked with.
"I knew him well – he was around for a long time. I've taken over from my father, having apprenticed with him 25 years ago and he took over from his.
"My brother's now doing what my uncle did, and he did what his uncle did.
"Originally the Russells and the Bromleys were both shoe purveying families.
"The Russells were manufacturers and the Bromleys were in sales
"George Russell got together with Julia Bromley, and George Bromley got together with Liz Russell.
"There's a huge thread that runs through it all.
"Today my brother, my cousin and I are now all working in the business and the wider family are sill linked in too – especially with what the brand is doing and where we are going.
"For us, it's about balancing that heritage with modernity and the passion we bring to the business."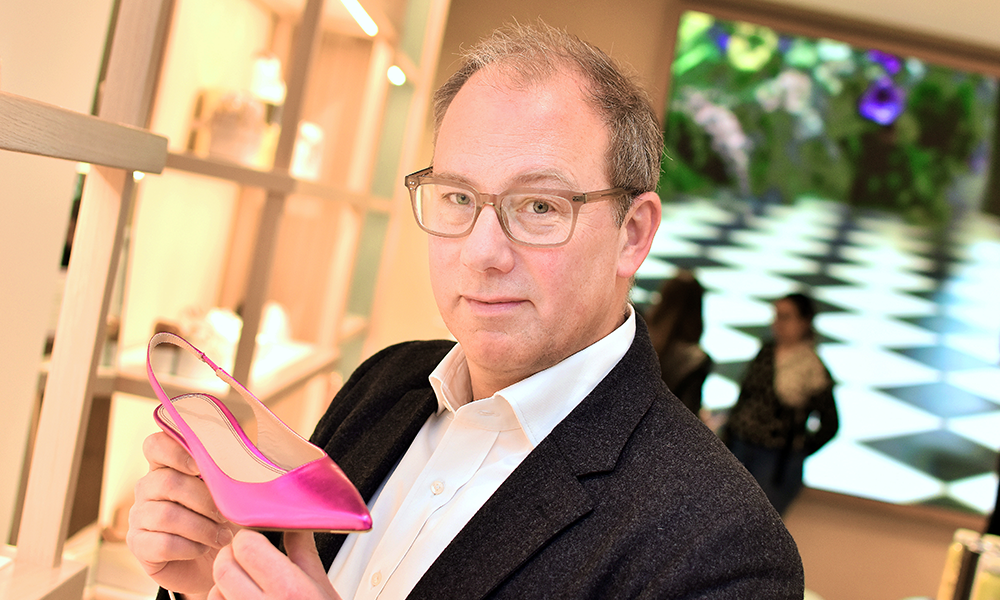 In 2023, Russell & Bromley is very much a forward-looking, high end retailer focused on building and continuing to develop and market products under its own brand.
Its 1,300sq ft Canary Wharf store sees the brand operating in more than 33 stores worldwide including a recent opening in Dublin.
"The Canada Place shop is a new concept, which we've built to further engage customers," said Andrew.
"We're data-led as a business so we see how customers interact with our stores and what they require. It's the balance of online and in-store shopping.
"People like to try shoes on in person. There's nothing like walking out of a shop with a pair you know will fit.
"Buying online works too and that's a big part of our business – customer satisfaction is about wearing fashion that's comfortable, modern, puts a smile on your face and gives you confidence.
"Shopping in a store is a different experience, but still incredibly relevant.
"When customers come in to see us they will find a team with great expertise, knowledge of the trends we're offering and the outfits they can be worn with.
"We love people to feel welcome and that comes from the environment we've created, the skills of the team and the general ambience.
"The most exciting thing for us is to see a customer's face when they walk out of the shop happy.
"We aim to create a family environment in our stores and in the company as a whole.
"That binds us together and adds an element of the personalities of all those involved in the journey.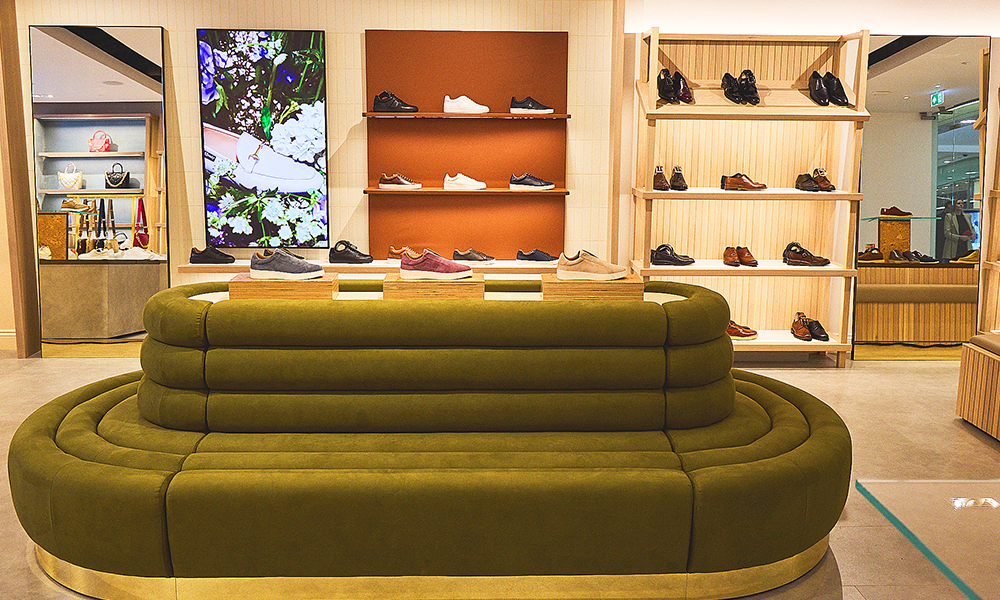 "The store team in Canary Wharf will add their piece to the story while also having the knowledge passed down from the buying and marketing teams, so they know what fits with what our customers are after."
While Andrew and the team are unquestionably focused on the business side of the brand's operation, there's a real sense of enjoyment at the prospect of engaging with customers on the Wharf – a place that's long been on the firm's radar as a possible location.
"Black is, of course, one of the main colours, but coming out of the pandemic we're seeing people really wanting some colour," said Andrew.
"One of the big things we look for when selecting products is that glint in the eye – shoes where the customer can have a bit of fun trying them on, then going out for dinner or heading out to meet friends.
"We have really important relationships with our manufacturers – we don't own a factory ourselves, but work with different suppliers.
"What people see in the stores is a very carefully considered, curated edit.
"The customer is always in our minds and the data we have from them is central to the whole process. It's about presenting people with what we feel they need.
"I could easily say that it's the opening of the Elizabeth Line that has led us to Canary Wharf, but there's been a constant increase in interest over a much longer time.
"We had success at Westfield White City and we always felt our brand would do well in Canary Wharf.
"It's a huge community which has developed beyond just office spaces.
"There's a lot of lifestyle options here, a lot of residents and a lot of hospitality businesses.
"People are living their lives in Canary Wharf in a way that perhaps they didn't before, so we felt now was the right time."
As for the future, the brand's latest store is right at the forefront of its increasing integration of digtal and traditional retail.
"We've got a big project to enhance customer experience – joining up online and in-store to make things seamless," said Andrew.
"It's bringing the storytelling of what we do and why we're doing it to both places.
"About 80% of customer journeys start online, and yet nearly 70% of our business is in-store.
"There's always going to be a need – a lot of brands that started online are now seeking physical space. Our message is that wherever you want to buy, we're here for you."
THE WHARF LIFE EDIT
Six styles picked out from the brand's current range for Wharfers to consider: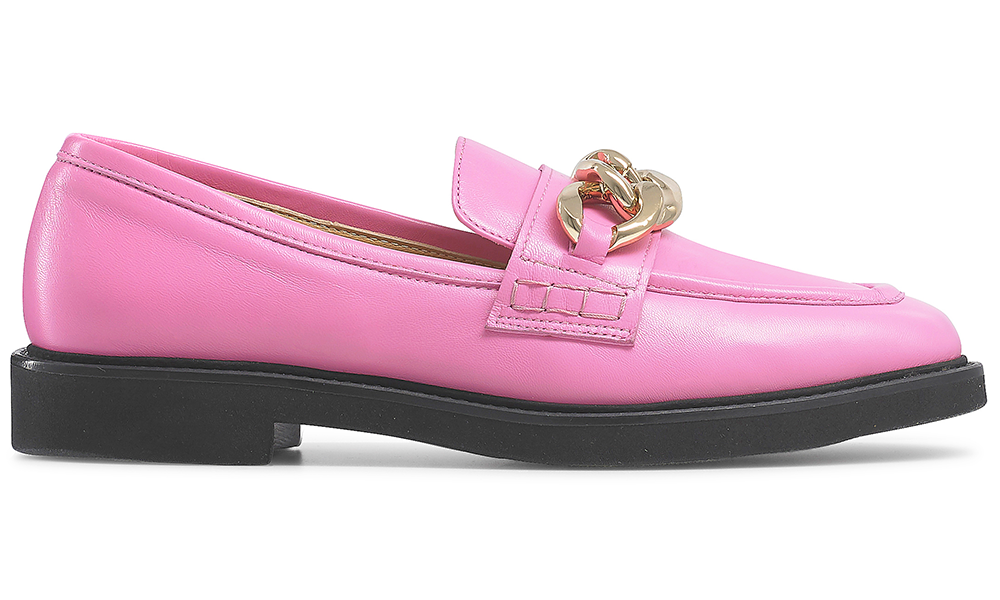 R&B says: "Cleopatra is a contemporary reimagining of our bestselling loafer.
"Crafted from smooth nappa leather in a bold pink hue and set on a lightweight contrast sole, this style has been adorned with a chunky gold three-ring chain trim, structured piping detail and a subtle plaited welt, offering chic finish to a cult classic."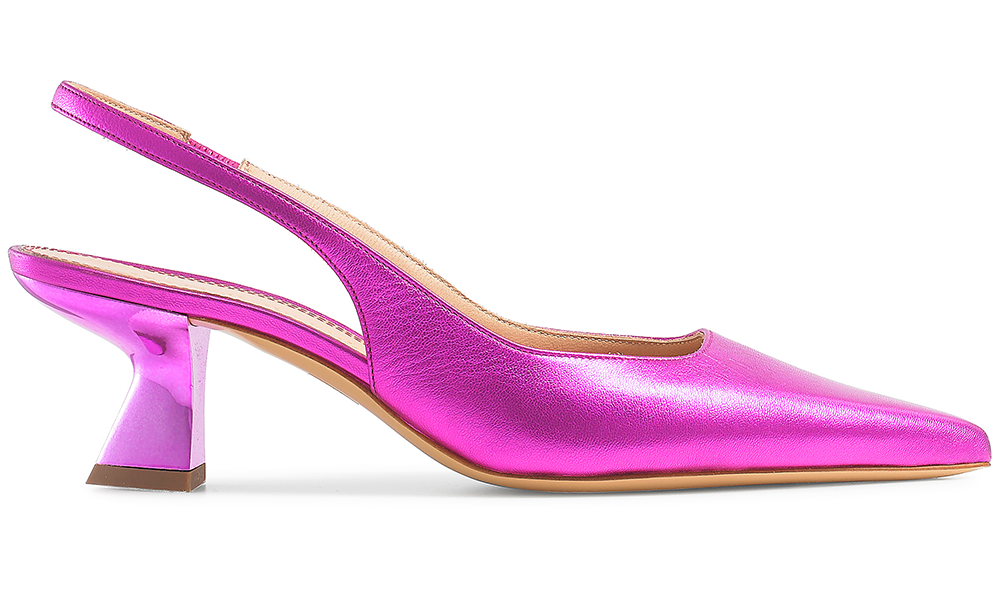 R&B says: "Bringing back the Y2K kitten heel, Slingpoint is a comfortable way to wear the heeled slingback trend.
"Crafted in Italy from metallic pink leather, this chic pump has been set on a vintage-inspired kickback flared heel wrapped in matching pink metallic leather."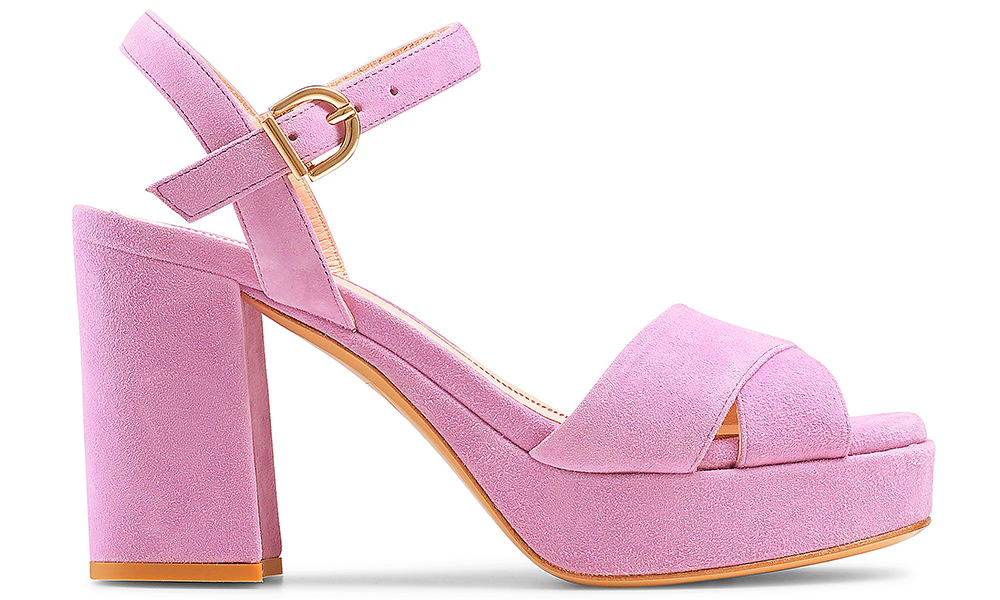 R&B says: "Evoke 70s styling with the Topform sandal.
"Crafted from criss-crossing straps of smooth lilac suede, this style has been detailed with a flattering ankle strap and buckle fastening.
"Set on a chunky platform sole and comfortable block heel, effortlessly ease back into occasion-wear in style."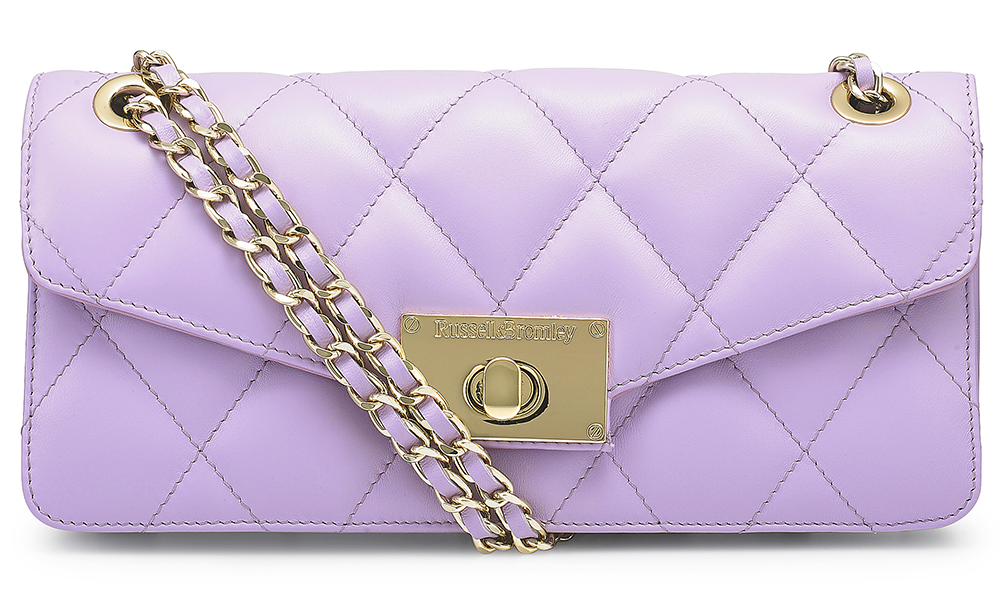 R&B says: "Refined elegance is optimised with Quiltbox, our timeless quilted shoulder bag. It's crafted in Italy to a rectangular silhouette.
"Wear it day and night, casually or to finish off evening looks."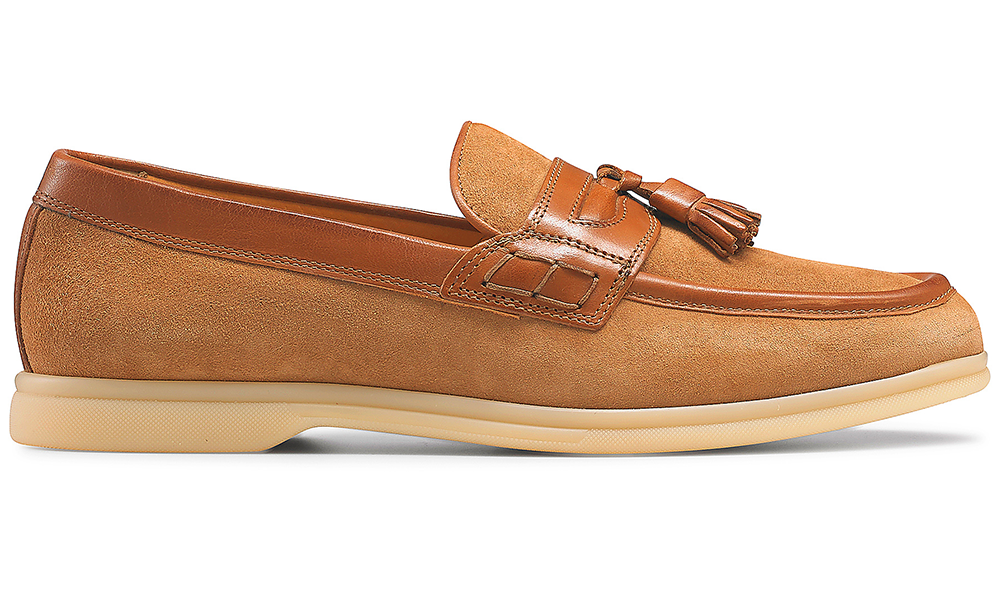 R&B says: "Add the preppy refinement of collegiate style to your outfits with Oriel.
"Crafted from butter-soft tan-brown suede to a round-toed frame that contrasted with sleek leather panels, piping and tassels, and set on comfy gum soles, they're the perfect week to weekend shoe."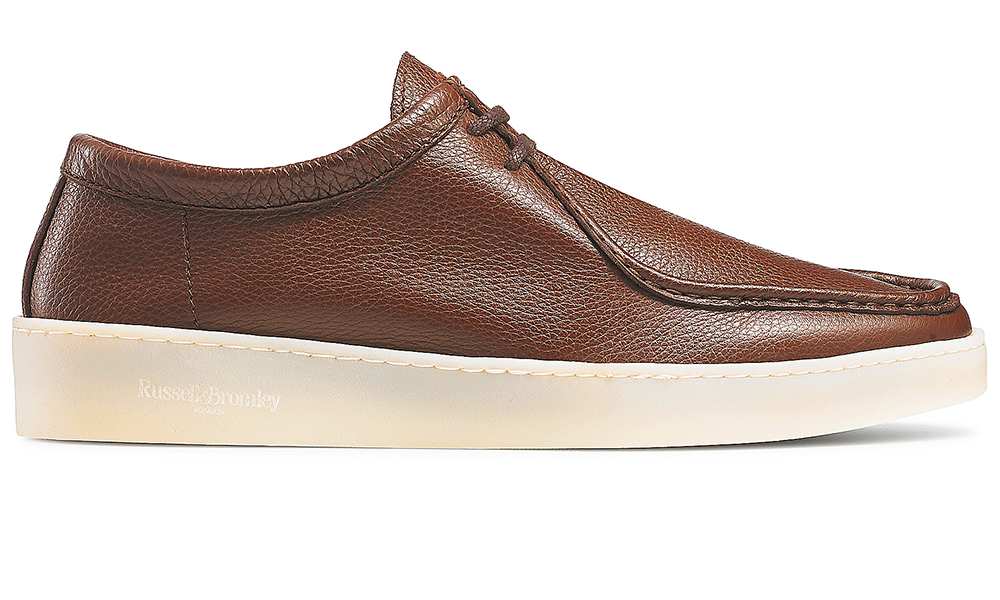 R&B says: "Hove M is a luxurious yet laid-back lace-up derby designed to walk you through the everyday.
"Crafted from rich double-faced calf leather in a glossy brown hue, this style boasts a buttery soft, sumptuous feel from top to toe, whilst a statement square toe detail has been accentuated by enlarged piping and intricate stitchwork.
"Finished on a translucent, leisure-inspired gum sole creating a clean elevation, Hove M offers both style and durability with each step."
Read more: Discover the work of fashion businesses Fabrika and Vavi Studio
Read Wharf Life's e-edition here
Subscribe to Wharf Life's newsletter here
- Jon Massey is co-founder and editorial director of Wharf Life and writes about a wide range of subjects in Canary Wharf, Docklands and east London - contact via jon.massey@wharf-life.com