East London-based designer is preparing for her first RHS Chelsea Flower Show this May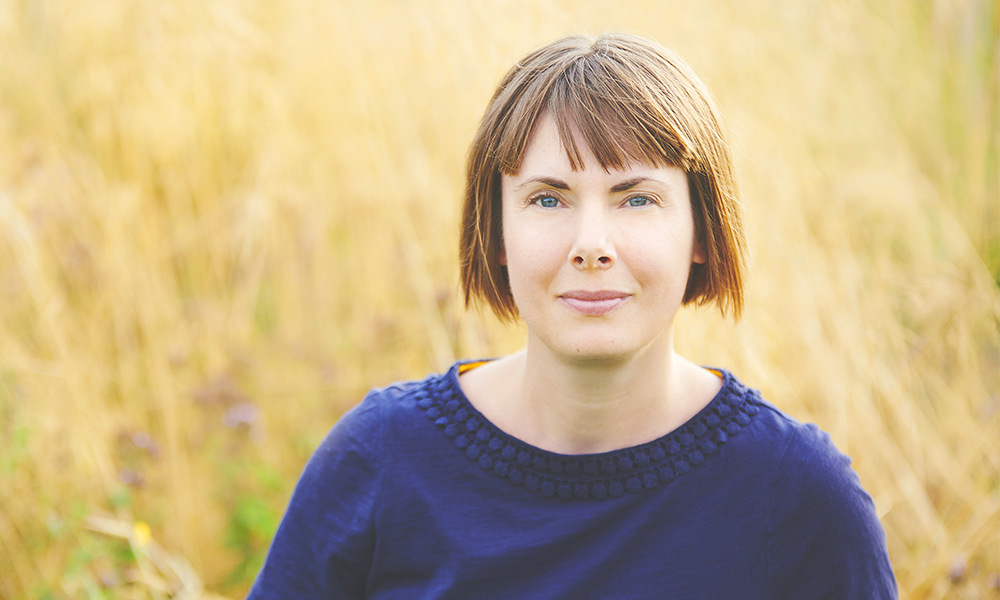 Subscribe to our Wharf Whispers newsletter here
I'm just looking out at the rain and wondering when it's going to start warming up," said Alexa Ryan-Mills.
While idle talk of the weather is ubiquitous in the UK, for the Walthamstow-based garden designer – and all those in her profession – precipitation and temperature are a constant preoccupation.
That's especially true when there's a deadline looming and, for Alexa, the 10 days leading up to May 23-27 are fast approaching.
That's when she and her team will create her first garden at RHS Chelsea Flower Show – arguably the biggest stage in British horticulture.
What exactly appears in that garden will, to some extent, be dependent on the weather – although Alexa said she was confident the nurseries she's working with would have sufficient stock to provide backup options, should the mercury fail to rise to the desired level.
While Wharf Life covers neither Chelsea nor Walthamstow, the reason we are interested in this garden is twofold.
Firstly, Alexa's design is inspired by the forthcoming opening of Sadler's Wells East – the fourth venue in the Sadler's Wells family, which is set to open overlooking Stratford's Queen Elizabeth Olympic Park in 2024.
But that is still a building site at present, so secondly, there's a more immediate link – all the plants and materials used in the creation of the garden will be donated to Sadler's Wells associate institution School 21 in Stratford, where they will be used to improve its outdoor spaces.
"School 21 has been planning and fundraising to do this for a while," said Alexa.
"I found out about that and we've now spent some time going round and identifying areas where we can put the plants after the show.
"There are lots of different play spaces, which at the moment are quite bare, and we can get the kids involved in planting those up.
"The school also has a great design and technology department that will be able to re-use the materials too.
"For the garden we also recently decided to work with Brixton-based artist Benjamin Wachenje, who will be creating a hip hop-themed mural as a backdrop and School 21 will be able to use this as well."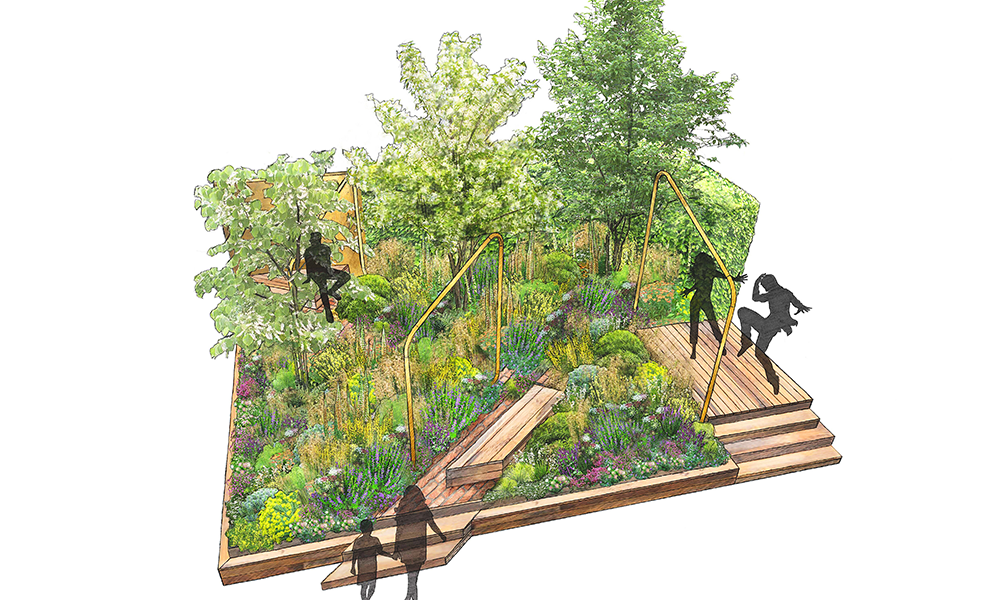 Before that happens, though, the garden itself must be created and shown – a project that has its genesis in Alexa's change of direction from a career in PR and communications.
"I felt like I'd had enough of that industry and I was thinking about what to do next," she said.
"Around the same time I met a garden designer, having just bought a house in Walthamstow.
"She designed my garden and I really enjoyed the process and thought I'd like to know a bit more about it. Before I did anything crazy and quit my job, I did some initial training.
"That went really well and so I decided to invest more in training and that's how I wound up starting to build a business in east London."
Having worked mostly designing private residential gardens in the likes of Waltham Forest, Hackney and Newham, Alexa specialised increasingly in planting design, studying for a diploma in the field and collaborating with landscape architects and other designers on a freelance basis.
"While I was studying at the London College Of Garden Design, I knew I wanted to create a garden for a cultural hub and I used Sadler's Wells as my imaginary client," she said.
"I found out Sadler's Wells East was set to open in Stratford, so I created a design that was related to dance – choosing plants that might have an interesting shape or ones that would self seed and move around the garden like that.
"Then I saw a call out from an organisation called Project Giving Back – a grant making charity that provides funding for gardens for good causes at the RHS Chelsea Flower Show.
"I realised I had an idea and all I had to do was persuade Sadler's Wells. They said: 'Go for it', so I applied and after various rounds, got the funding.
"Then I had to apply to the RHS because you get the funding, but still have to be chosen for a place at the show itself."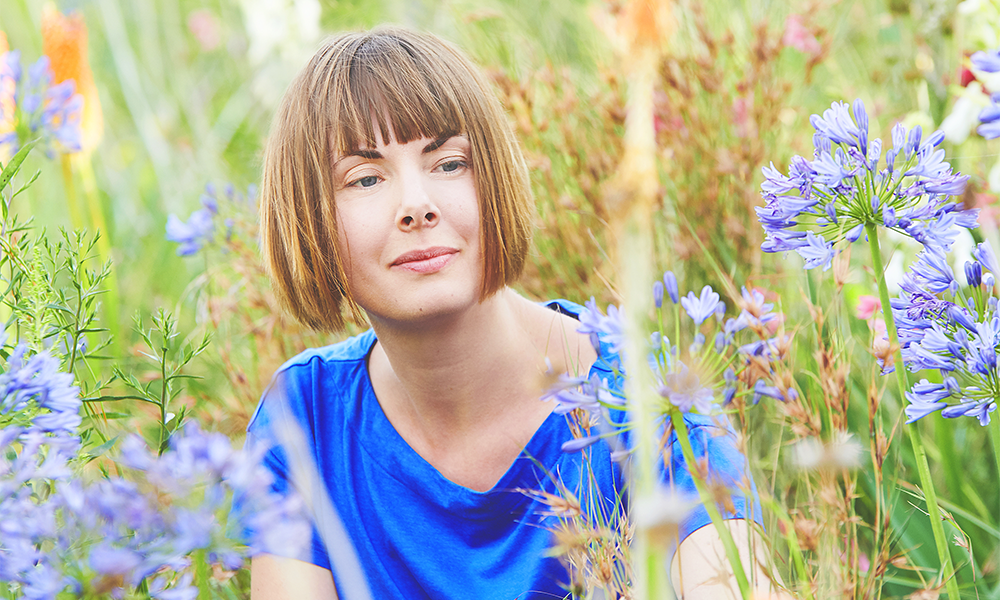 She was successful and is now set to lay out a six-by-eight metre space under cover in the All About Plants category of the show's main pavilion.
Featured plants will include the nodding blooms of salvia nutans and three trees, namely hionanthus retusus, styrax obassia and acer monspessulanum.
"I really wanted to make the plants the performers – the dancers – and put them centre stage," said Alexa.
"It's all about visitors being able to see the planting and the shapes and enjoy them from different places to sit and walk through.
"There's a pipe-like sculpture inspired by the saw-toothed roof of Sadler's Wells East – itself a reference to the manufacturing and industrial heritage of Stratford – that frames different views.
"I've chosen plants that have interesting shapes with lots of purples and limes as well as oranges. I want it to feel energetic. It's about dance.
"There has been a fashion at Chelsea for lots of calm, muted planting, but this design is not like that at all."
Read more: See the moment One Canada Square was topped out
Read Wharf Life's e-edition here
Subscribe to our Wharf Whispers newsletter here
- Jon Massey is co-founder and editorial director of Wharf Life and writes about a wide range of subjects in Canary Wharf, Docklands and east London - contact via jon.massey@wharf-life.com