The Canada Square-based charity is inviting teams to raise funds for its cause and paddle for glory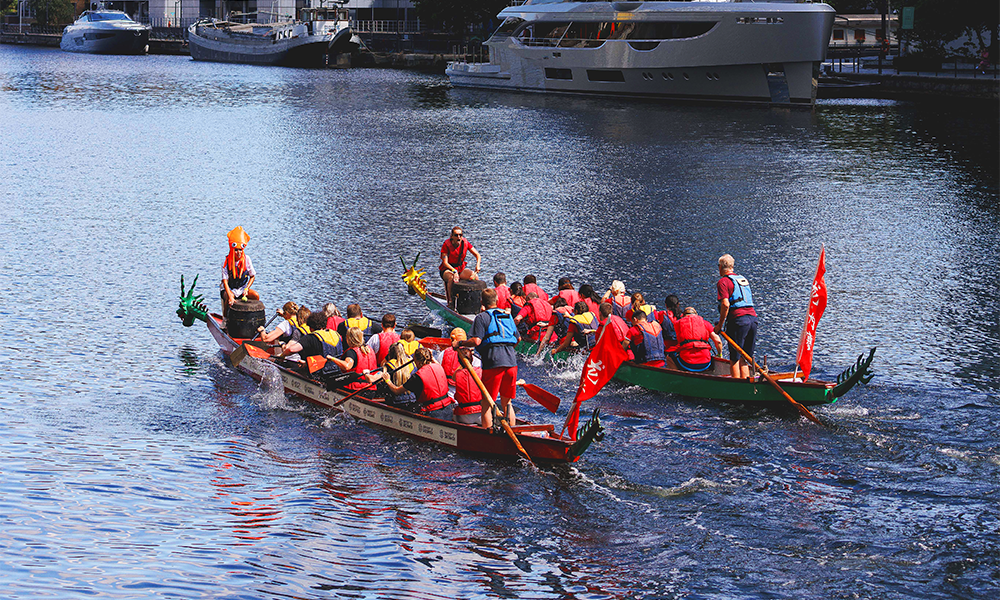 Subscribe to our Wharf Whispers newsletter here
With so much water in this part of London, it's easy to imagine it as a universally available resource.
Canary Wharf and the Isle Of Dogs are embraced by the lazy meander of the Thames.
Then there are the vast pools of the docks themselves and canals that connect them, which carve up the landscape.
The stuff is everywhere and – as evidenced by Love Open Water's project in Middle Dock last year – easily clean enough to swim in, even if glugging down huge quantities is probably unwise.
Everywhere there are shiny new apartments with rainfall showers, designer toilets and taps pumping the stuff up 50 floors so we can live in towers. It's literally available on tap.
So it's easy to forget that about one in 10 people globally live without access to clean water close to their homes.
This basic human right is unavailable to some 771million people globally, with the battle simply to slake their thirst and stay alive a terrible brake on almost all aspects of their existence, be it education, work, health – the list is endless.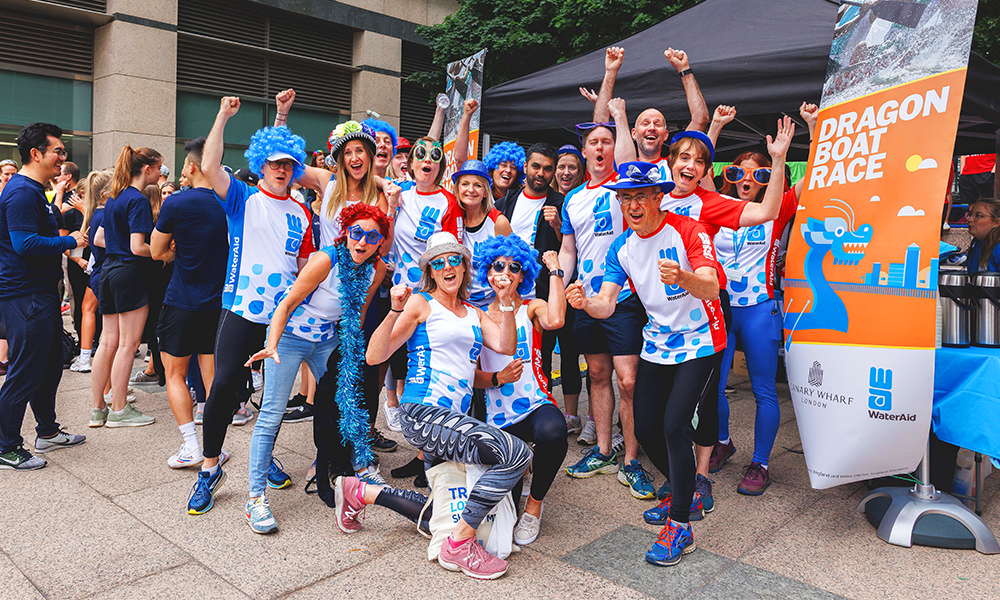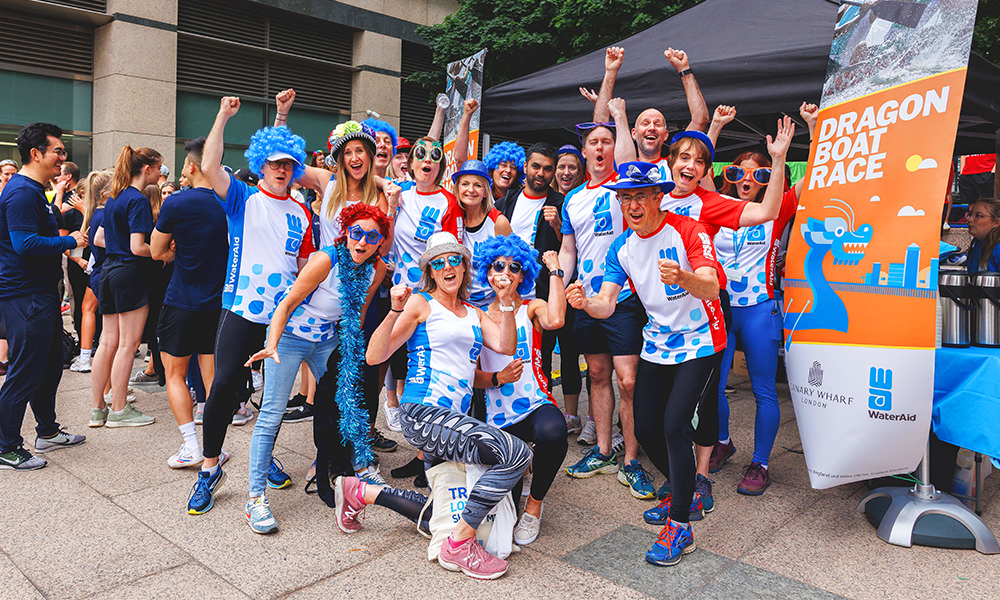 The mission of WaterAid is simple.
Within a generation, the charity is working tirelessly to make sure everyone in the world has sustainable access to both clean water and decent toilets – the integrity of the former, dependent on the latter.
Founded in 1981, it has helped more than 28million people get clean water and 29million people get decent toilets, helping lower the percentage of those without access from one in eight, to one in 10.
"I got involved with the charity because my family is from Bangladesh and I've seen first-hand what a lack of hygiene and clean water can do," said Aminur Rahman, supporter care advisor at WaterAid.
"In Bangladesh it's very common for under fives to die from lack of clean water.
"Children tend to go to local ponds with dirty water to drink. I've had personal experience of that with a relative.
"I've been to Bangladesh a few times, so for me this cause is something personal that's close to my heart."
"You can't really argue with what we're trying to do," added Fiona Lavery, the charity's change and employee experience director.
"We work in 27 different countries around the world, predominantly in Africa and south-east Asia, including Mali, Bangladesh, Madagascar and Colombia.
"Each one is different, which makes the challenge a complex one.
"It can be about a lack of infrastructure in rural or urban areas – or it might be that there are marginalised people who can't get at it because of the situation they're living in.
"It can be about taps and toilets, but water is also a political issue and a cultural one. As an organisation, we only employ local people to deliver our projects and that's the right approach because it is community led.
"We empower people to have access to solutions, rather than flying in, giving them something and then going away again.
"That would not be sustainable."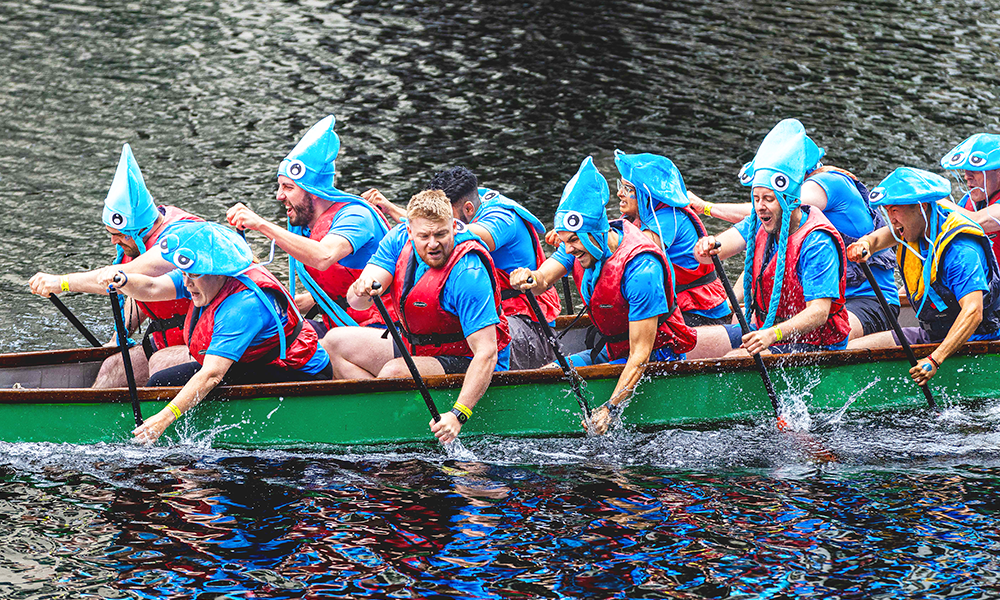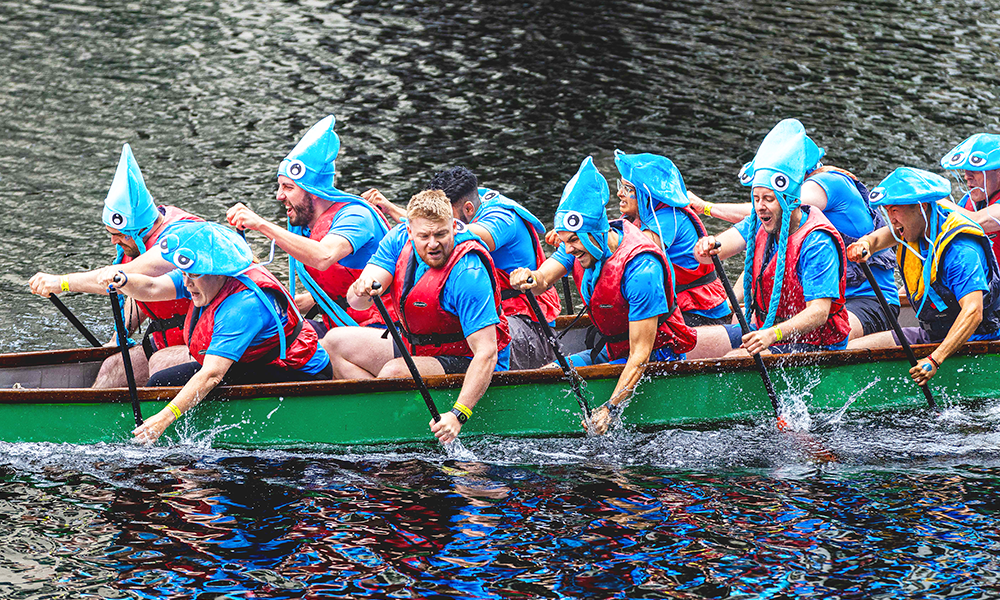 HOW TO HELP
In order to do this work, WaterAid needs a constant flow of funds and recently announced the return of its Canary Wharf Dragon Boat Race.
Teams of between 11 and 17 will do battle on the waters of West India South Dock on July 6, 2023, from 11.30am to 6.30pm.
In addition to an entry fee of £350, teams are set a fundraising target of £1,500 and challenged to exceed it.
On the day, each team will race at least three times in a series of heats, with the fastest three teams taking part in a grand final.
Prizes will be handed out for the three fastest boats, best-dressed team and, of course, most successful fundraisers.
The event also includes lunch and a post-race reception with a welcome drink.
"The events fundraising team at WaterAid wanted to create a water-themed event in Canary Wharf since we moved to the area in 2020," said Corinne Stone, the charity's senior community and events officer who is organising the race.
"As dragon boat racing is becoming one of the most popular corporate sports in the UK today, we thought it would be a brilliant opportunity to use the water on the docks and engage with our corporate neighbours in Canary Wharf whilst raising vital funds for our cause.
"Last year was a huge success and I'm so excited to welcome even more teams for 2023 for what is a fun, competitive and great team building experience."
Sponsored by Canary Wharf Group, the event raised £26,000 for WaterAid last year with 15 teams competing and aims to exceed that in 2023.
"It's the perfect setting for the community to get involved," said Aminur.
"It's a competitive challenge but it's also fun and we're raising awareness at the same time.
"It's not just about financial support either because just having that visibility can lead to people doing things like petitioning their MP or local authority to highlight this issue."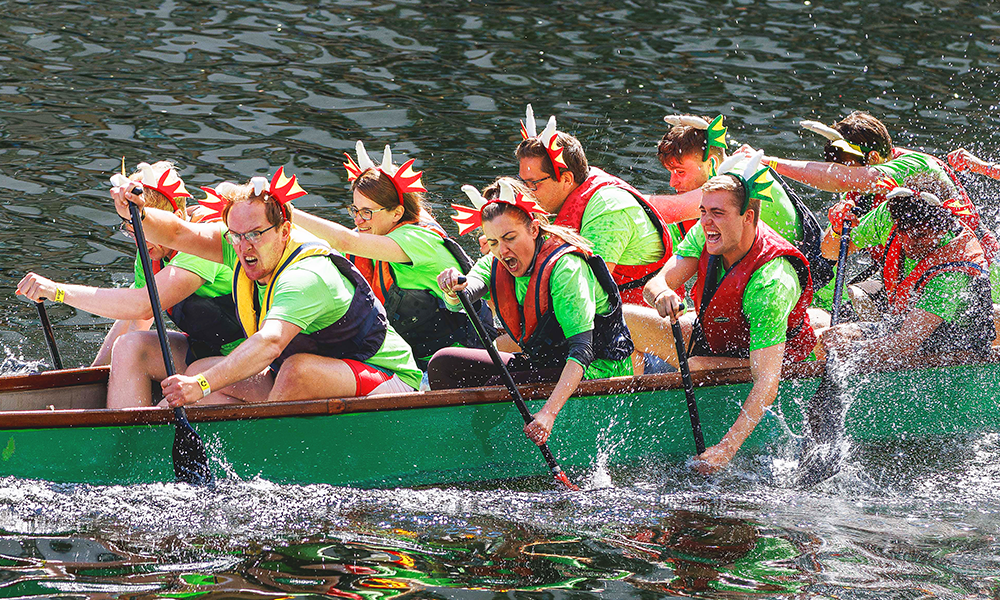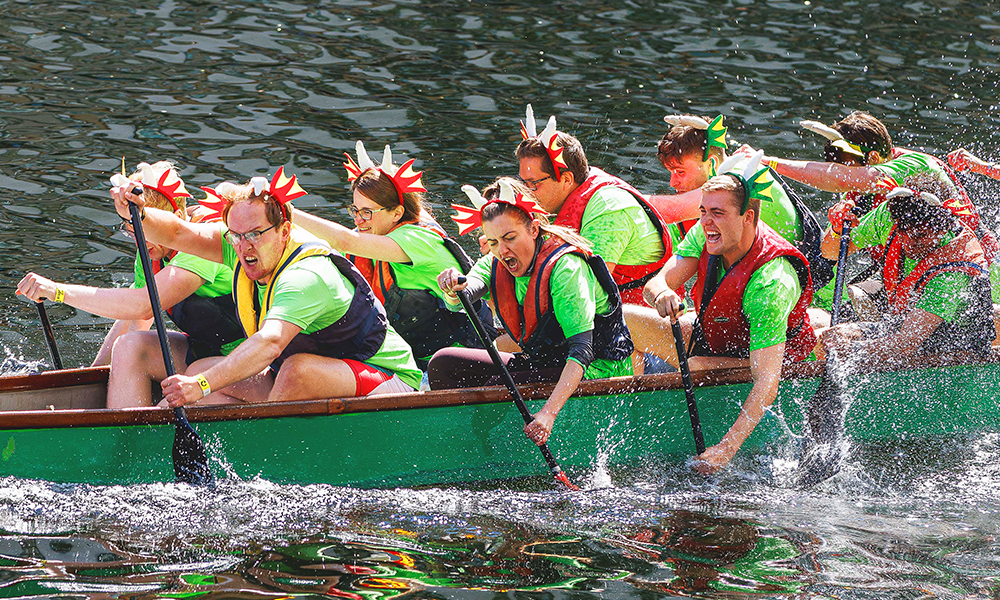 "We took part last year and it was brilliant," added Fiona.
"It was harder than I expected and got highly competitive, but I would say that, for any organisation that wants a proper team-building day, this is perfect.
"You have everyone in the boat and you have to learn to think together.
"We had people from across the organisation in the boat – some I'd never met in 11 years of working at WaterAid – it's fantastic for people who want to do more than sit in an office.
"What people expect from an employer has changed – they want companies and other organisations to care about the world we all live in.
"Events like this offer them a way to demonstrate that they do and for their employees to get out and do something beyond the day-job.
"There are so many challenges that remain worldwide and we need this help to work to mitigate things like climate change."
Registration for the event is now open, with teams encouraged to try to raise more than 50% of their target by June 8, 2023.
Canary Wharf Group event manager Camilla McGregor said: "We are delighted to welcome back WaterAid's Dragon Boat Race to Canary Wharf.
"Following a successful partnership last year, we are overjoyed to see the event increase in popularity with many teams already signed up for this year's event, helping to raise much needed funds for this fantastic charity."
Follow this link to find out more about the event or register.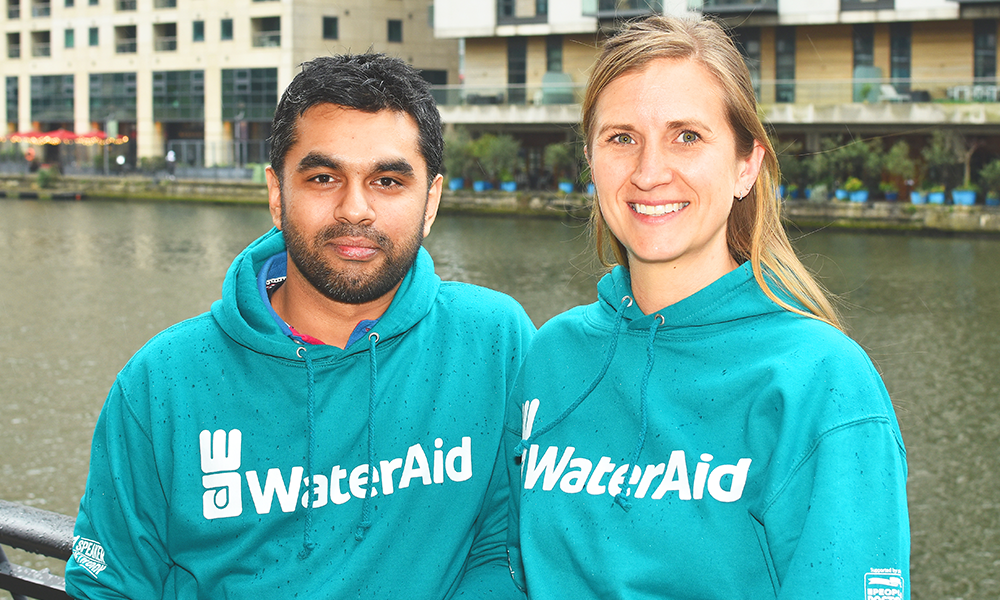 Read more: See the moment One Canada Square was topped out
Read Wharf Life's e-edition here
Subscribe to our Wharf Whispers newsletter here
- Jon Massey is co-founder and editorial director of Wharf Life and writes about a wide range of subjects in Canary Wharf, Docklands and east London - contact via jon.massey@wharf-life.com