The New Cross-based photographer has created a book based on the hundreds of images he took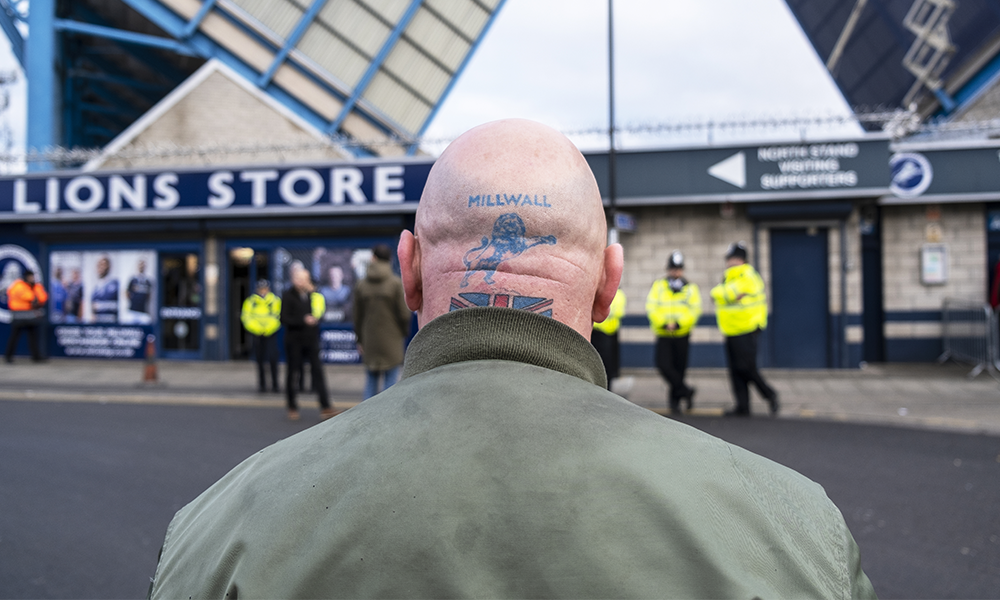 Subscribe to our free Wharf Whispers newsletter here
BY LAURA ENFIELD
The old adage "don't judge a book by its cover" comes into focus as I chat to photographer Jerome Favre.
He spent three years trying to capture the true face of Millwall FC fans on their home turf in Bermondsey.
The aim was to take a closer look at modern day supporters and whether they deserve the reputation that has dogged them for years.
"I'm a huge football fan and a fan of football culture," he said. "I moved to England in 2005 – New Cross in 2013 – and the stadium is really close to me.
"I'd heard about the reputation of Millwall fans and was interested to go and see for myself and to have an honest look at them.
"The aim of the book was to evaluate their reputation in contemporary football culture."
Thousands of camera clicks later, his self-published photobook No One Likes Us contains more than 200 images taken in and around the South London stadium between 2018-2022.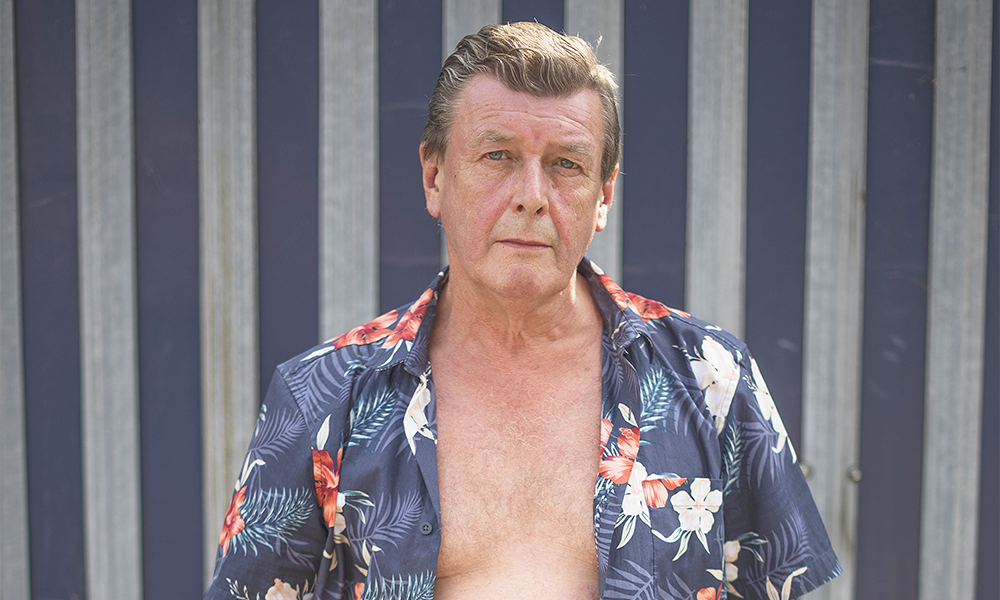 He photographed ageing die-hard fans, fresh-faced teens, families and everyone in between, all proud to wear the blue and white and many grateful for the chance to show there was more to them than tattooed hooligans.
But to be successful, first Jerome had to overcome the fan's initial judgments of him.
"I went to The Den with a couple of cameras around my neck and my French accent," he said.
"At first I hung around with the supporters and then I started going in the stadium as well."
He usually had no more than a minute to pitch his idea to passing fans and try and take their photographs. Unsurprisingly, he was told to 'do one' on more than one occasion.
"Some asked me if I was the Old Bill and things like that," said the 46-year-old.
"They were a bit suspicious, but I didn't mind because I'd be the same if a photographer approached me on the way to a game."
It took a lot of rejection before he got the ball rolling, with Jerome estimating only 1% of people he approached said: 'Yes'.
"Sometimes they didn't have time, sometimes they didn't want their photos taken and I had to be patient and ask a lot," said the photographer, who took up the profession 10 years ago.
"I didn't really have time for long conversations with people because they were drinking with their friends or going places."
The first person to say yes was a dapper gent named Morris.
"When I explained what I was doing, he said: 'Yeah, why not?' I wouldn't say he was super keen though," said Jerome.
But the photographer persisted because the project had personal connections. Jerome grew up in the north of France supporting his hometown club of RC Lens – which he said had striking similarities to Millwall.
"It was set up by a mining company and for decades, both players and fans were coal miners," he said.
"Millwall was founded by the workers of JT Morton's canning and preserve factory, on the Isle Of Dogs.
"I was fascinated by the fact that Millwall was, and still is, a working-class club and a tight-knit community.
"It also has a terrible reputation, and I was curious to cast an honest look at this football community."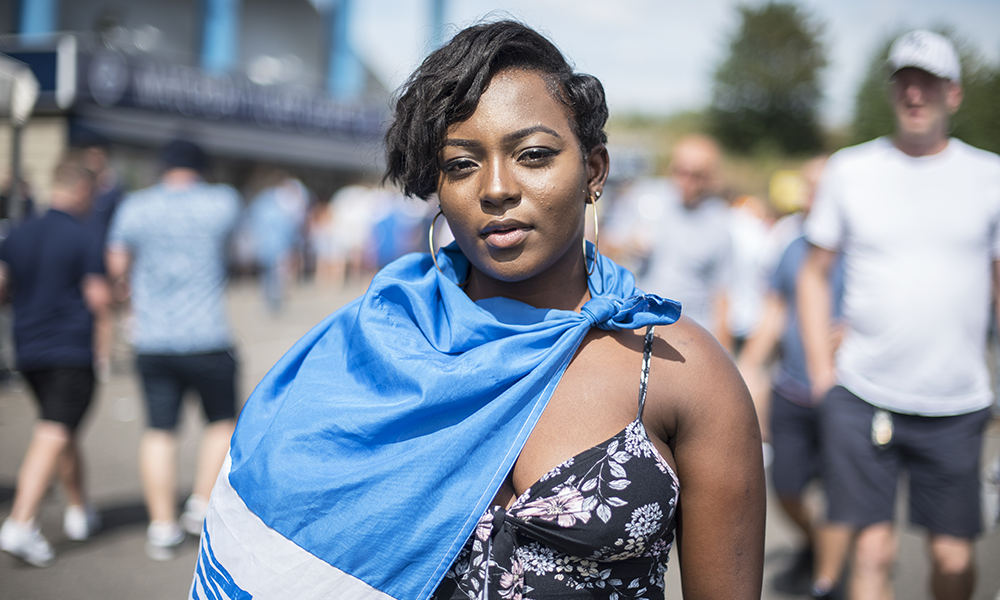 Even across the Channel, he had heard about the stigma of violence attached to the club.
That reputation can be traced back more than 100 years, when supporters of Millwall and local rivals such as West Ham were primarily made up of dockers who worked for opposing firms, often vying for the same business.
The association with hooliganism came to prominence in the 1970s largely due to The Millwall Bushwackers – one of the most notorious hooligan firms in the UK.
Sustained criticism of their behaviour in the press and media perpetuated an image of them as violent thugs.
In response, fans created the infamous chant "No-one likes us, we don't care" – often belted out with pride at matches.
Despite his positive intentions for the project, Jerome said he found it hard to just shake off the negative image of fans that has lingered for so many years.
"I was nervous when I started going down there, especially bearing in mind their reputation," he said.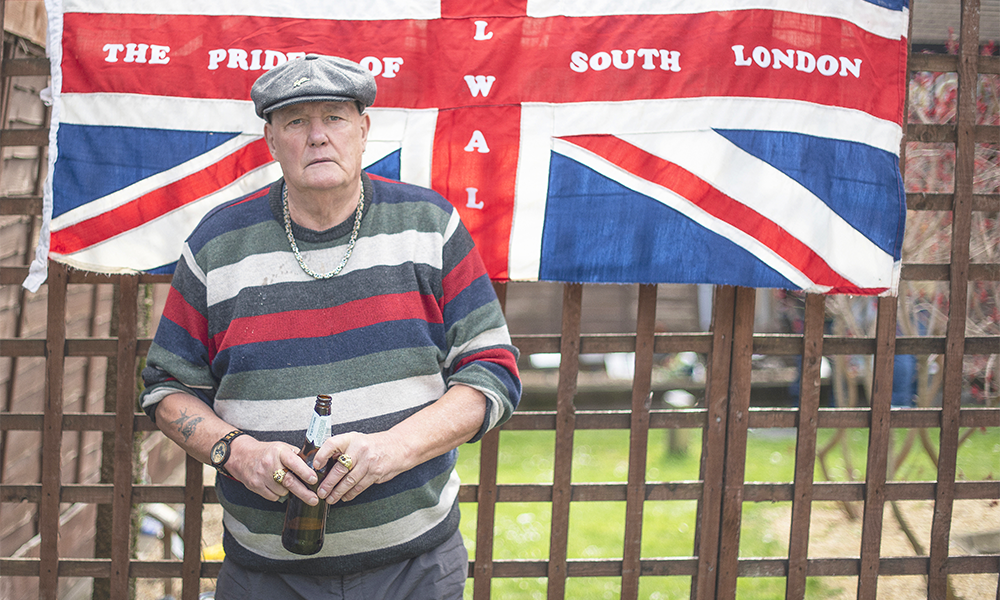 "There is one photo of a guy called Daniel who is covered in tattoos and looks menacing.
"I was scared to approach him, but he let me take his photo and it was memorable.
"I was really, really happy I got that one."
Fans eventually got used to Jerome hanging around and the project ended up becoming a lot easier than he anticipated.
"A lot of people were genuinely interested and there's a few people that I met, I've got really good memories of," he said.
"The gentleman on the cover of the book with the tattoo on the back of his skull is a nice story.
"My friends were surprised I approached him because, of course, he looked a little bit intimidating.
"But he was so polite and so nice. After the book came out, his wife got in touch with me and said how exciting it was to have him on the cover."
Many of his subjects are almost glaring into the camera, which does little to dispel the hard image, but Jerome said he always tells his subjects not to smile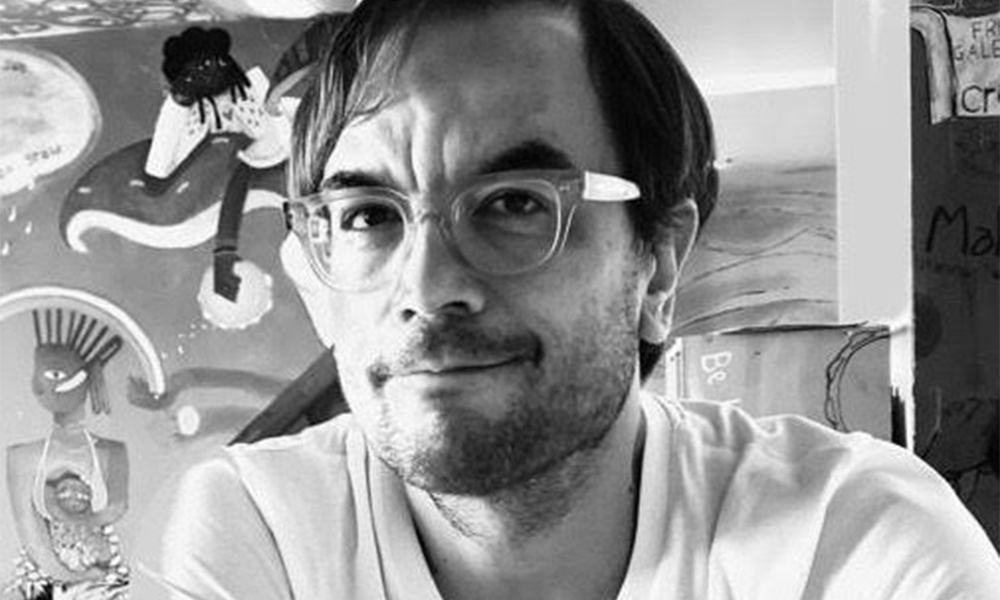 "Because then you lose them," he said.
"It immediately turns cheesy and you don't really see their personality.
"So I asked people to have a neutral expression and look straight into the camera for most of the shots."
So what did the fans he met think of their reputation?
"It's undeserved, but it's almost taken with a sense of pride now," he said.
"They have turned it on its head and use the slogan to enforce the community so it feels even more tight knit.
"I think there is a sense of frustration that they're always portrayed in that way in the media because they have been demonised and it is such a tiny minority.
"That's why there was a lot of interest in my book."
Jerome said he achieved what he set out to do with his project, to a degree.
"I'm not saying I've revolutionsed football culture, but it's something that's never been done before," he said.
"It's not trying to be positive or negative. It's just a neutral look at them."
Jerome's book is available through his website, price £15.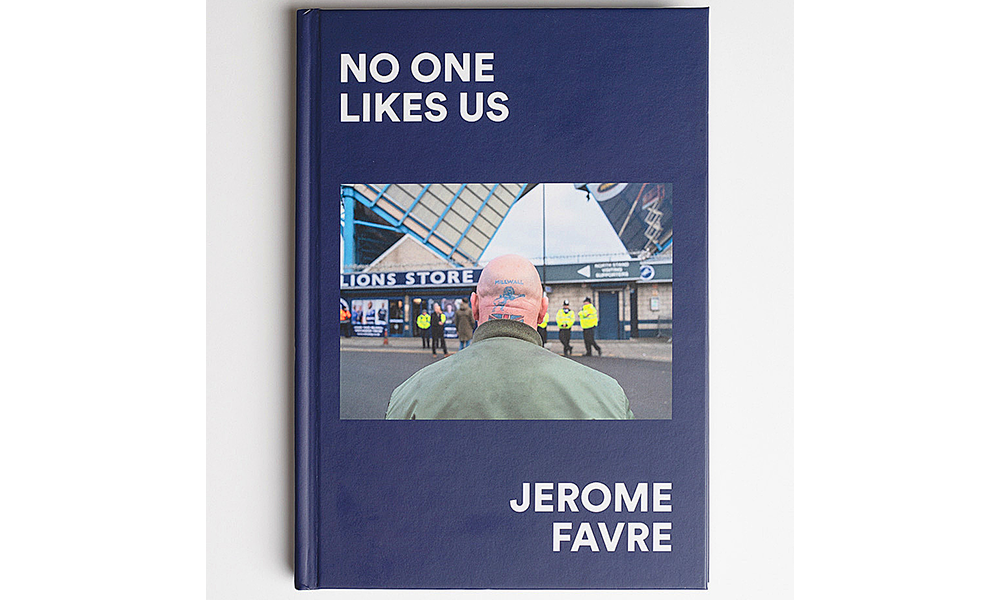 Read more: Sign up for the Santa Stair Climb at One Canada Square
Read Wharf Life's e-edition here
Subscribe to our free Wharf Whispers newsletter here
Laura Enfield is a writer for Wharf Life and other publications covering a range of topics. You can contact her via the Wharf Life team at info@wharf-life.com