George Street facility will house traders selling pizza, gelato, beer and wine plus a jazz club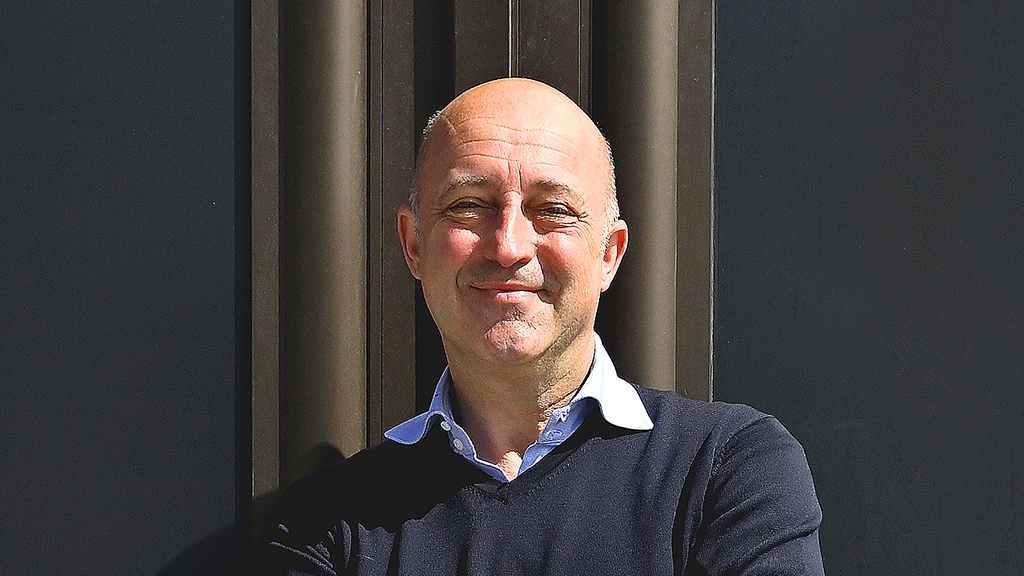 Subscribe to Wharf Life's weekly newsletter here
Andrea Rasca has two gifts. Spend even a little time with the founder and self-styled chief executive dreamer of Mercato Metropolitano and it's not long before his talent for simplicity emerges. He can take a complex area like sustainability, for example, and cut through the crap, the greenwashing and the often tepid attempts by big corporations to polish their images.  
This feeds into his second gift – vision. Andrea can see potential, conceive of successful places that don't yet exist. So it's easy, sat in the sunshine on the meandering wooden benches stretching down to West India South Dock, for him to conjure a future where the waterside park becomes the most attractive destination for visitors to Canary Wharf.
The exquisitely finished boardwalk and the emerging residential community at the eastern end of the estate are two of the reasons his business has taken space in George Street to create MMy Wood Wharf, set to open later this summer.
To understand the potency of this opening, it's important to look at where it's coming from. In 2015, Andrea set up Mercato Metropolitano on the site of a former paper mill in Elephant And Castle. Today, the 45,000sq ft facility attracts millions of visitors every year and is host to more than 40 vendors, a micro brewery, a gin distillery, a jazz club and an extensive grocery.
But it's also an expression of Andrea's goals and ideals. It's a platform for small businesses to trade, but to do so they must fit in with MM's sustainable economic model that strives to be socially responsible and an asset to the local community it operates in.
"I want to make food become the centre of our lives," said Andrea. "We eat three times a day. It's our first medicine. Food connects us to environmental issues, to farmers and to our health. There's nothing more important. For the last 70 years, food has been treated like a normal commodity The big corporations have decided to sell us food regardless of the provenance or chemical content – they just want to make more money out of it.
"Five years ago I arrived at a point where I said: 'I think I've got it, it's enough for me. Why don't we try to go back to how things were – this should be the normal state of things. There's no genius here.
"With this model, we created a physical platform where we could allow small entrepreneurs and producers to operate without the hassle of rent, the business rates, things like that.
"We would give everything to them and help them grow their businesses so they could concentrate on the food. That meant they had to align with our vision, our manifesto for sustainability and food as a human right, which means adequate food – accessible nutritious and compatible with the local culture.
"We vet every single one of each business' suppliers and they have to change if they don't conform to our model."
Having created a successful pilot in Milan, Andrea turned his attention to London, a city he'd been visiting since the age of 15, having struck a deal with his father that the cost of his trips to stay with a cosmopolitan family in Harrow-On-The-Hill would be covered so long as he was learning English.
It was an arrangement that allowed him not only to indulge his passion for opera, musicals and jazz, but also to uncover the good things in the capital's food scene at the time.
"I have always been attracted to London for the kind of soft power or energy that it has," said Andrea. "So I decided I wanted to test my idea in one of the best markets in the world – for me, that was Borough Market.
"But on a trip to look for locations there was some misunderstanding about what I was looking for. I was being shown places where there was footfall from a marketing perspective.
"So I said I couldn't care less – I didn't need historical data because what I see is what is not yet there. I wanted to feel the vibe of a location for people's needs they didn't yet know they had.
"So when they showed me the Elephant And Castle site – an abandoned printing factory full of drug addicts – it was beautiful. I fell in love. I had a feeling, crazy, but it was there. So I told my friends I was going to do it, against all of their advice."
Having opened in 2016 on a shoestring with Andrea and his friends doing much of the conversion work themselves, the first year saw MM rack up £9million in sales, more than doubling that in its third year with more than 4million visitors coming through the doors.
"We call it a circus now – food is very important, but it's 50% and the other half is the atmosphere of artists, community and accessibility," said Andrea. "We realised that somewhere like this could reach more people in a city like London."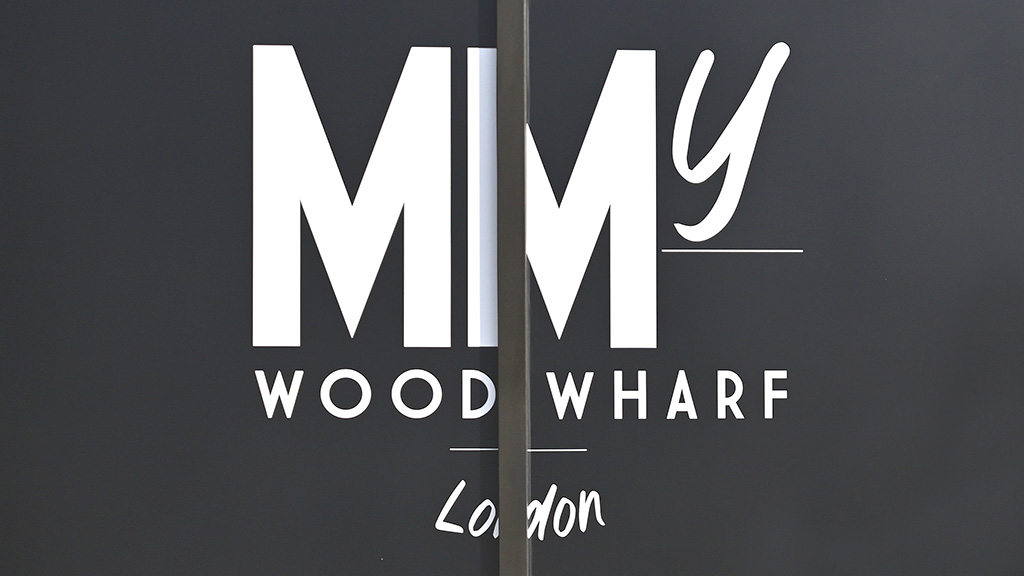 Which brings us to MMy Wood Wharf – the latest project – as Andrea expands across the capital, having already launched at a second site near Elephant and in a converted church in Mayfair. November is expected to see a 30-vendor venue open on the Redbridge Town Hall car park site in Ilford with seating for 600 people. But before that, his Canary Wharf venture will open its doors.
"I had the idea in my head that whenever we open a big one, we need to have smaller ones too to provide a bit of an alternative to the delivery system for takeaway food, which is not a model with love," said Andrea.
"First they sell anything, like McDonalds, and I don't want to be in that space, secondly, they have dark kitchens and you don't know what they're cooking in there and, thirdly, the delivery guys are underpaid.
"In the restaurant business we control everything – the safety regulations are amazing, so my idea was to combine a smaller version of our grocery, not a big variety but everything you need, with a smaller version of Mercato and deliver in a different way to the people who live a few hundred metres from the market.
"It's called MMy, because it's the customer's space, their community. Every one will be different and I want people to tell me if they like it or they want to change it."
So what can Wharfers expect when MMy Wood Wharf opens its doors later this year?
"First of all, good food not compromised by conglomerates, or chemicals – everything will be healthy and natural," said Andrea.
"We're going to have 10 small corners inside, so you will have the chance to buy your own cheese and ham, freshly baked bread and olive oil.
"You will also have the chance to eat the most amazing gelato, freshly made every morning, great meat from our butchers, oysters, fresh fish, amazing craft beer and a wonderful corner of wines.
"We're going to have amazing pizza, which is the same as we have in the other locations, with 48-hour raised dough, Neapolitan tomatoes and Mozzarella, which you need to have for a good pizza, and pasta made freshly in front of you – there will be such a big variety.
"On the lower ground floor we'll have an amazing jazz club with music and food and drinks – wines from all around Europe and further afield.
"The most important thing, which I really want to stress, is that food, people and environment are at the centre of everything we do, not shareholders' revenue.
"This is vital, because the only way forward is not when you talk about sustainability, but when your business is based on it.
"Sustainability is not just showing that 1% of your business is green, but when 100% of everything you do is – maybe not perfect yet – but aiming towards that. We are plastic-free and all our staff are paid the London living wage as a minimum. It's easy to be green and then pay nothing to your employees.
"I believe – first of all – you have to create your own community. Then we need to talk to kids about it, that's the future.
"Everything we do is about creating the right balance for a better city."
Read e-editions of Wharf Life's print edition here
Subscribe to our regular newsletter here