Head of sales and marketing Doug Acton on how 20 years of regeneration will create and urban resort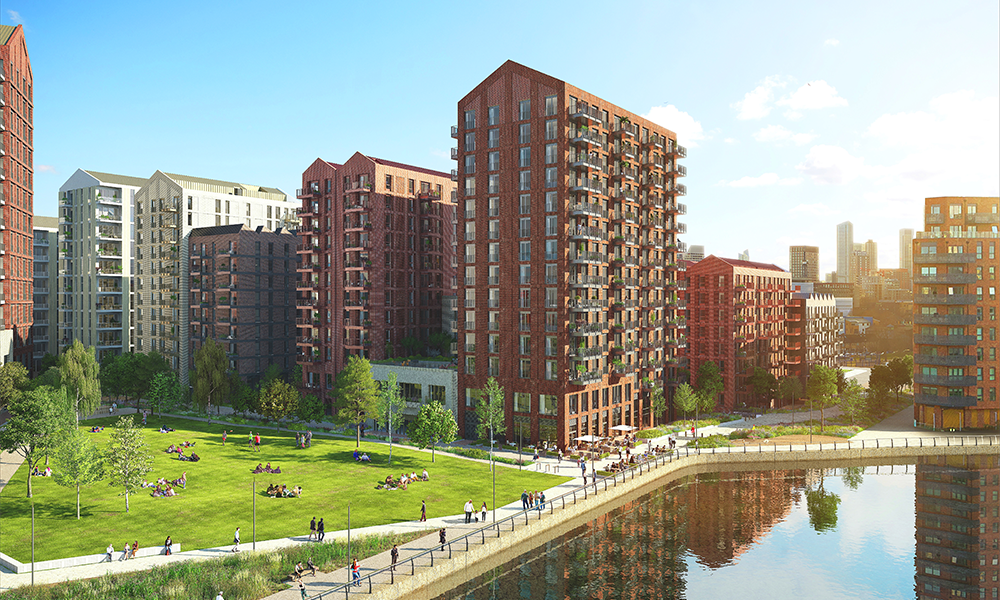 Subscribe to Wharf Life's weekly newsletter here
"I call it an urban resort," said Doug Acton, head of sales and marketing at Berkeley Group and the man responsible for driving the success of its Poplar Riverside development.
"It's close to nature and it has facilities such as a gym, a pool, a spa, a cinema room, shops, bars and restaurants.
"It could almost be a self-contained little town, but it's open to everyone – somewhere to get away from the hustle and bustle of Canary Wharf."
To describe Poplar Riverside as 'tucked away' is both accurate and somehow inappropriate.
Officially launched in June last year, the development covers a 20-acre site, will take around two decades to build and will see about 2,800 homes delivered in the East End.
This is major regeneration by Berkeley division St William – a project that will also provide a new 2.5-acre public park, a couple of bridges across the Rvier Lea, 500m of riverside walkway, 90,000sq ft of commercial space. The list goes on and on.
But take the 20-minute stroll over to the site from Canary Wharf to the soft tranquillity of Leven Road on a sunny day and you'll find it's something of an oasis, albeit one where the concrete superstructures of its first phase have quietly risen.
The waters of the Lea flow lazily past as cranes perform their slow-motion ballet. There's something happening here and it's only just begun.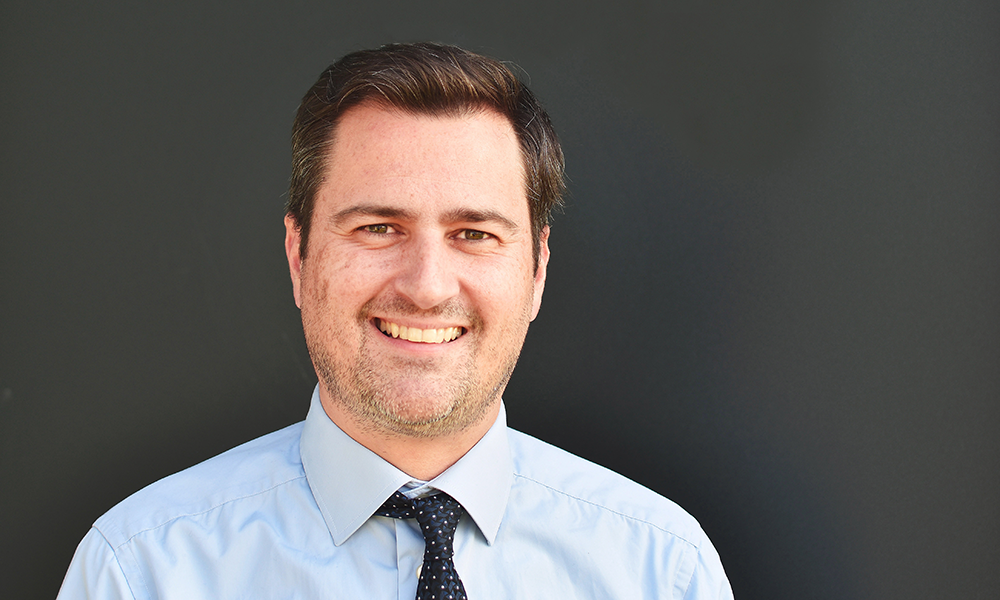 "When people come here, they're really excited about the regeneration story – they can see it's a part of this massive growth corridor that's happening along the river," said Doug.
"They can see the potential with our investment in things like the bridges – how that improves the connectivity to Canning Town station.
"The challenge for us is getting more people to come here. Once they see it, they know it really is a transformation, that it's a step change."
And "step" is the right word, because Poplar Riverside is a scheme of many levels.
There are the public parks and walkways themselves and, of course, the river, all framing the buildings.
Then there are raised podium gardens for residents, underground parking and private balconies lining the pointed elevations of the brick-clad blocks.
It's partly the attraction of these features that have seen buyers purchase about 100 of the 156 homes at the first building in the first phase of Poplar Riverside – Calico House.
The next to go on sale will be Porter House, which is right on the river and is expected to hit the market in July.
That will be followed by Bowline House and Sisal House, which all together complete the first phase with 643 properties.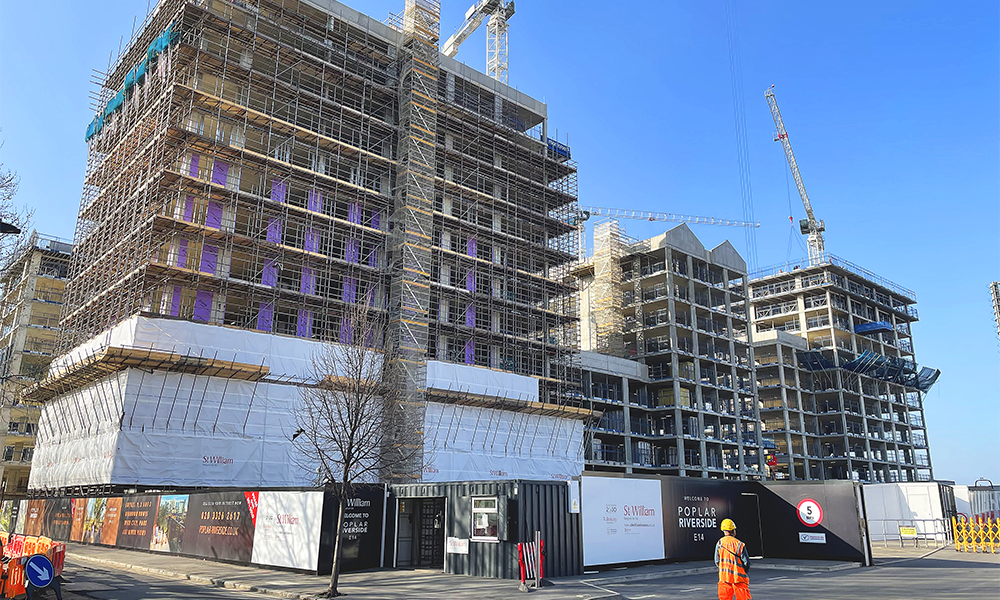 "With Porter House we'll be launching three-bedroom homes for the first time to go alongside the studios, one and two-bedroom homes available," said Doug.
"It's right next to the Lea so many will overlook the river and enjoy views across the London skyline.
"They will also benefit from the Leven Banks park, which includes a children's playground, so it's an exciting block to release.
"One of the things we're really good at as a company, having learnt from projects like Royal Arsenal Riverside in Woolwich and Kidbrooke Village in Greenwich, is that you would never know, as a resident, that construction is going on.
"We commit to the landscape nice and early, not as an afterthought, so people moving in can enjoy it.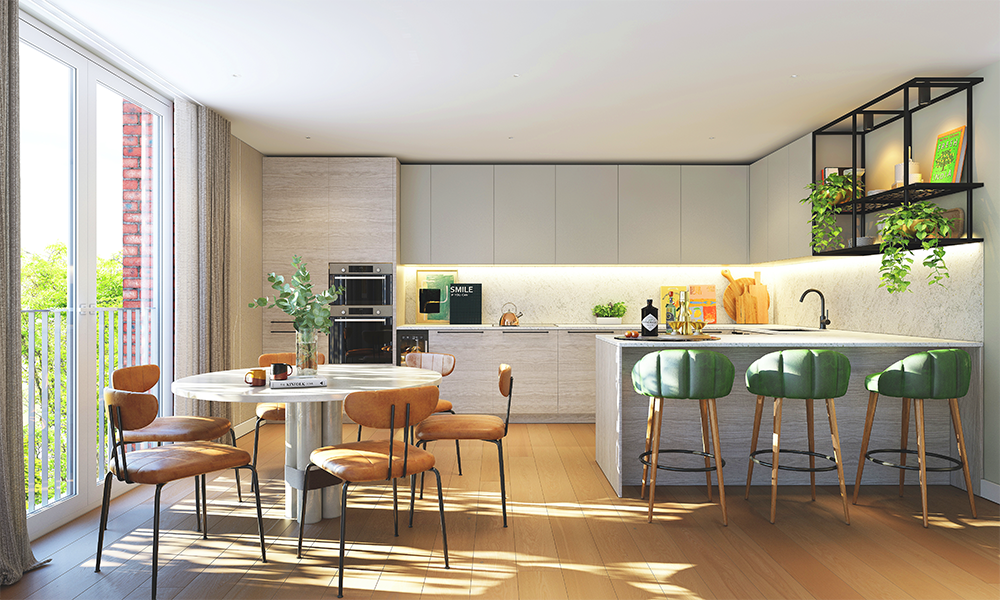 "We're also constantly speaking to our residents to get feedback and find out what they want and what they don't.
"One of the things we're creating at this development is the Riverside Club – 16,000sq ft of facilities that will help foster community here."
Laid out over two floors that includes a co-working space, a cinema room, meeting rooms and a games room as well as a residents' lounge, a spa, steam room, sauna, salt room and a 20m swimming pool.
"We also have The Great Room," said Doug, who was recruited by Berkeley from the luxury hotel industry to help it deliver the kinds of facilities normally found at such resorts at its residential property developments. 
"It's somewhere to work, play and meet just so people can have that strong sense of community.
"We're really keen to create that feeling of togetherness and that goes for families as well – it's not just for adults."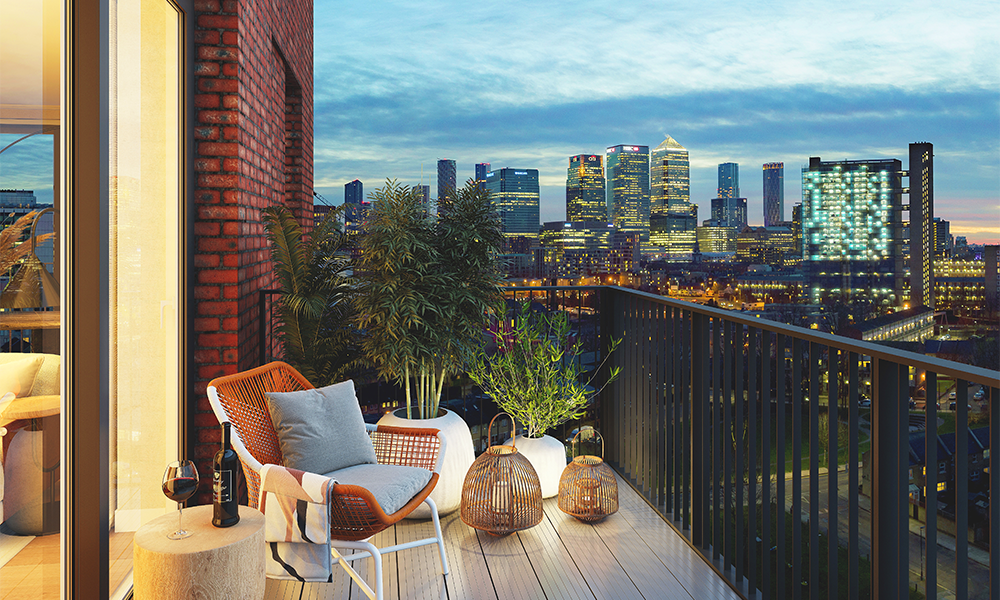 The homes themselves feature floor-to-ceiling windows, underfloor heating, Bosch appliances in the kitchens and Italian terrazzo worktops.
All have some form of outdoor space and the two-bedroom show home features a jack and jill main bathroom, effectively offering both bedrooms en suite facilities.
"There's mood lighting in the bathrooms and good storage comes as standard," said Doug.
"There's even a nod to the golden age of industry with the taps and that's a theme we've carried throughout the properties.
"The principal bedroom has built-in wardrobes and there's an option to have those in the second bedroom too.
"We know storage is really important, so we've also put full-height cupboards in the kitchens to maximise the use of space."
Properties currently on sale at Poplar Riverside start at £410,000. The earliest completions are expected in the second half of this year.
The Poplar Riverside sales and marketing suite, which includes a two-bedroom show apartment, is open for viewings.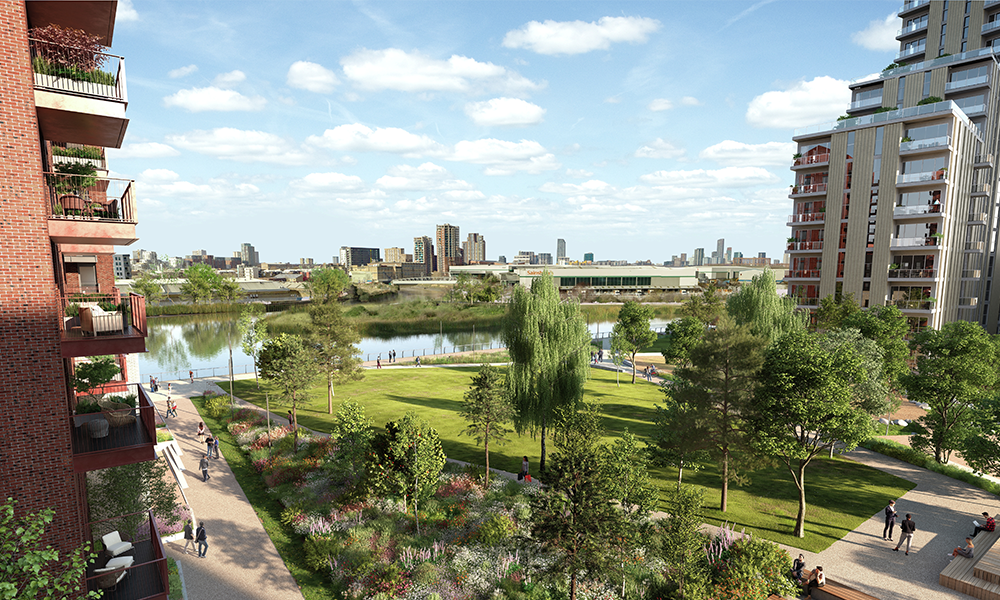 Read more: How Republic is placing future talent at the heart of its campus
Read e-editions of Wharf Life's print edition here
Subscribe to Wharf Life's weekly newsletter here