Wood Wharf opening along with The Lowback bar is first hospitality venue in estate's emerging area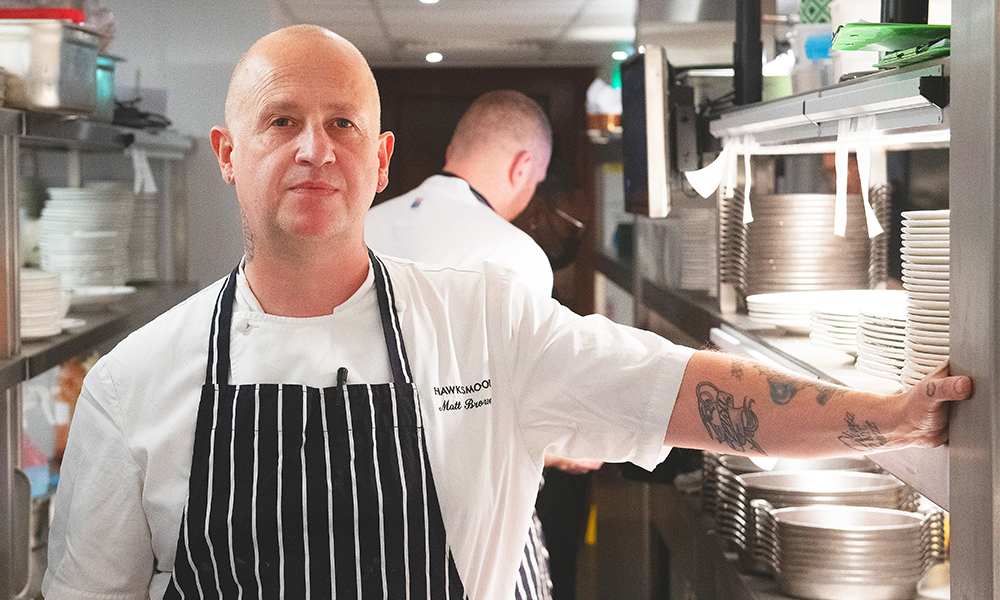 Subscribe to Wharf Life's weekly newsletter here
Not many restaurant group flagship venues are actually floating.
But Hawksmoor's Wood Wharf establishment, permanently moored off Water Street, sits on a specially-built pontoon above the cold, dark fathoms of what's left of the eastern end of West India Middle Dock.
It's the first in a clutch of new venues – something of a beachhead that will see Wharfers drawn in ever greater numbers over Montgomery Bridge.
And they'll be in for a panoply of riches if Emilia's Crafted Pasta, The London Project and MMy Wood Wharf turn out to be of similar quality.
Hawksmoor may have leapfrogged them all, becoming the first hospitality venue to open its doors in the emerging community, but the speed of its arrival hasn't been to its detriment.
Its 160-seat restaurant on the top deck is all deep leather banquette seating, gold, glass and warm lighting. It's filled with different, comforting textures offset by polished wood – all the glamour of an Art Deco ocean liner.
Head downstairs and 120-seat bar The Lowback continues the theme, its bottle display recalling the slick glamour of an illuminated 1940s jukebox.
It's not just about the sleek interior, though. Like cutting into an exquisite steak and seeing the glowing red of perfectly cooked meat, the quality goes all the way through.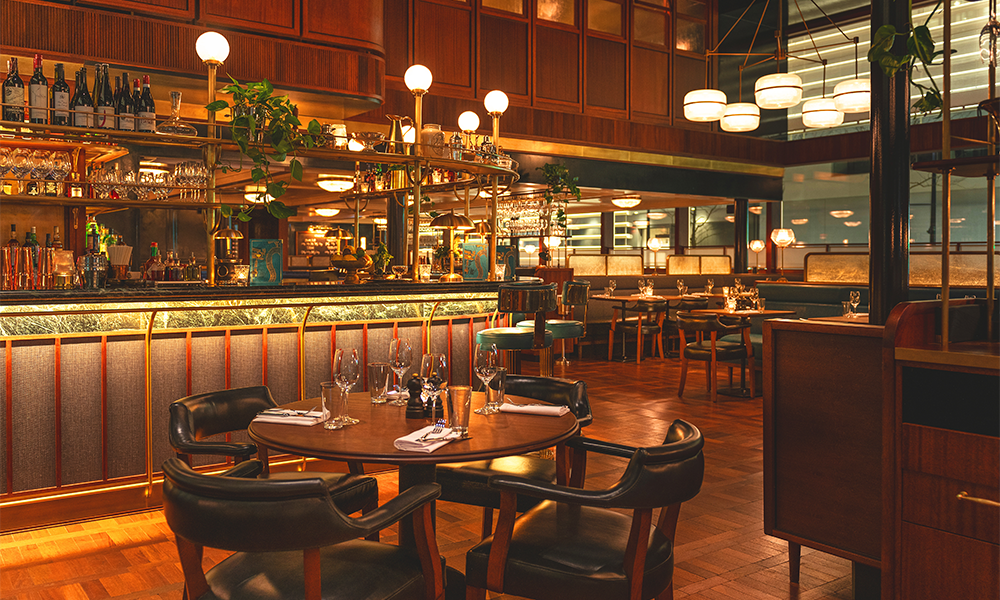 Cookery
Matt Brown is group executive chef for Hawksmoor and boasts a CV that includes some of London's best restaurants, including extensive periods working with Marco Pierre White.
He said: "I always wanted to cook. I'm from Chesterfield and I moved to London when I was 16, got an apprenticeship at The Ritz and did that for about four years. After that I was reading about this guy – Marco – in the newspaper, so I went to work for him for about 20 years. Then I was head chef at Le Tante Claire for Pierre Koffmann for two years.
"But I've always wanted to challenge myself. Some of my cheffy friends saw taking the job at Hawksmoor in 2015 as a step down – cooking in a steakhouse – but not at all.
"What we try to do at Hawksmoor is no different from what one, two, or three Michelin-starred restaurants are trying to do. The amount of effort we put into sourcing ingredients and cooking them in the correct way is unbelievable.
"The lengths we go to to get the ultimate chip, for example, are incredible and we do that in all our restaurants – that's a different ballgame to doing it in one kitchen.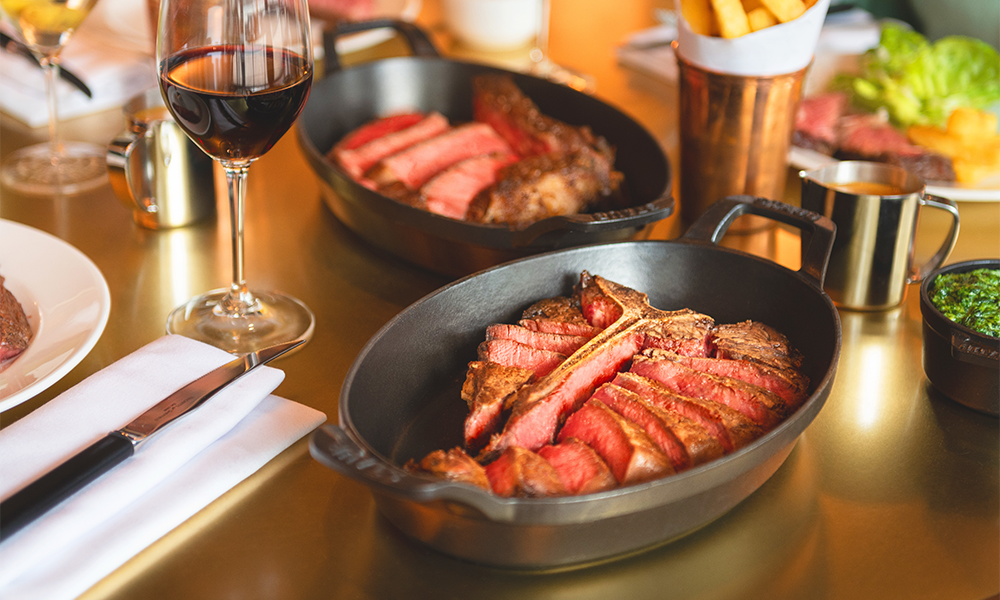 "Firstly we take great care selecting the potatoes – if you start with rubbish you're never going to get a good chip – and then we have a three-day process. We blanch them first in boiling salt water, then chop them up and they go on trays to let the steam out.
"Then they go in the fridge overnight. You have to get as much water out as possible. Then we fry them at 140ºC on the second day and put them back in the fridge. Then we serve them on the third day, frying them in beef dripping at 180ºC.
"While 80-90% of the menu is set in stone, we're always trying to do things better, to create more interesting side dishes.
"We work with about 500 farms in the UK – all small producers – where you can select all grass-fed cuts. The menu is cool starters and steakhouse classics, but we want to be about more than just steak, we want to be a great restaurant as well.
"That means having a drinks list, a wine list and food that are all amazing. For me, it ticks all the boxes. You can come here and have what I think is the best steak and chips anywhere. My favourite is probably the rib-eye. It's flavoursome and has just the right amount of unctuousness – tender, but not too tender."
Matt's connection to Canary Wharf dates back two decades to when he met local resident Lisa, who he subsequently married, but the local dining scene was pretty limited then.
"It's not like it used to be – when I came here a few weeks ago, it was for the first time in 18 or 19 years," he said. "Initially we were a bit dubious when we first thought about Hawksmoor on a boat – it's not really what we do.
"But then I saw the restaurant and it's amazing – what a great venue for anyone to come to."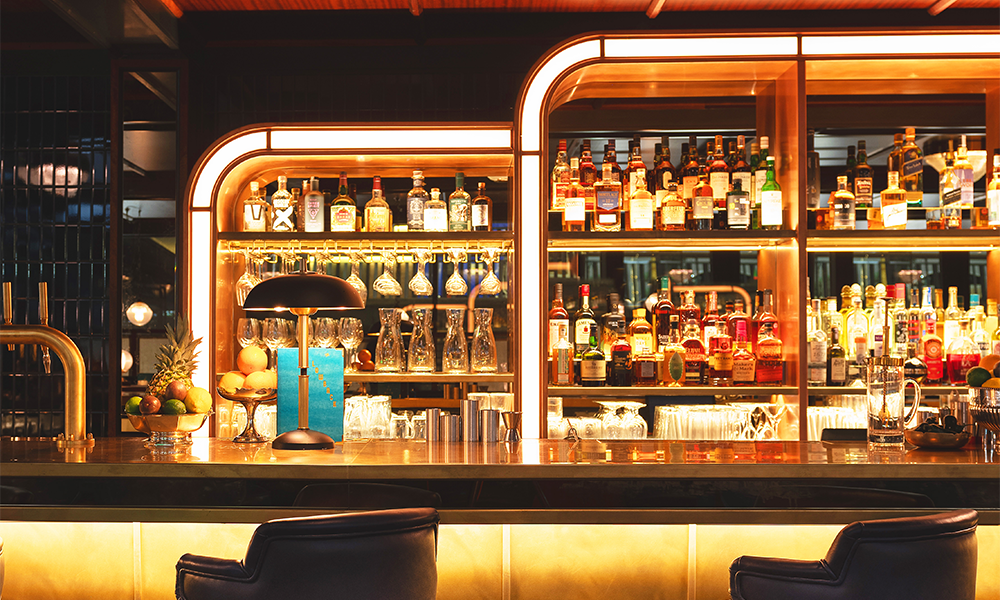 Bartending
That spirit of inclusion (pun intended) continues downstairs in The Lowback. Conceived as a venue in its own right, manager Joe Worthington is in command and wants Wharfers to see it as a favoured hangout whether they're living or working locally.
"Hawksmoor is The Lowback's big brother so you're going to get that guaranteed quality, really great food. But the focus down here is on drinks.
"The atmosphere and the service will be just like any Hawksmoor but the lights will be lower and the music a little louder.
"We want it to be a hub for the Wharf. Whether you live or work here we want it to be your local, whether it's for a cocktail or a pint of Guinness.
"We've got a great Martini list and one good thing is that a lot of prep for our drinks is done early – they're designed so they can be put together in 30 seconds.
"That means we'll be aiming to deliver drinks to the table in under five minutes for parties of two or three – a little longer if there are more guests.
"In spring the terraces will be open – there's a further 30 seats on tables out there, bathed in sunlight.
"I imagine that, when people look out of their residential towers or their office blocks, they're going to see that terrace outside and fancy having a Martini by the water.
"Inside we've got this beautiful 10-metre bar with a plethora of drinks on offer.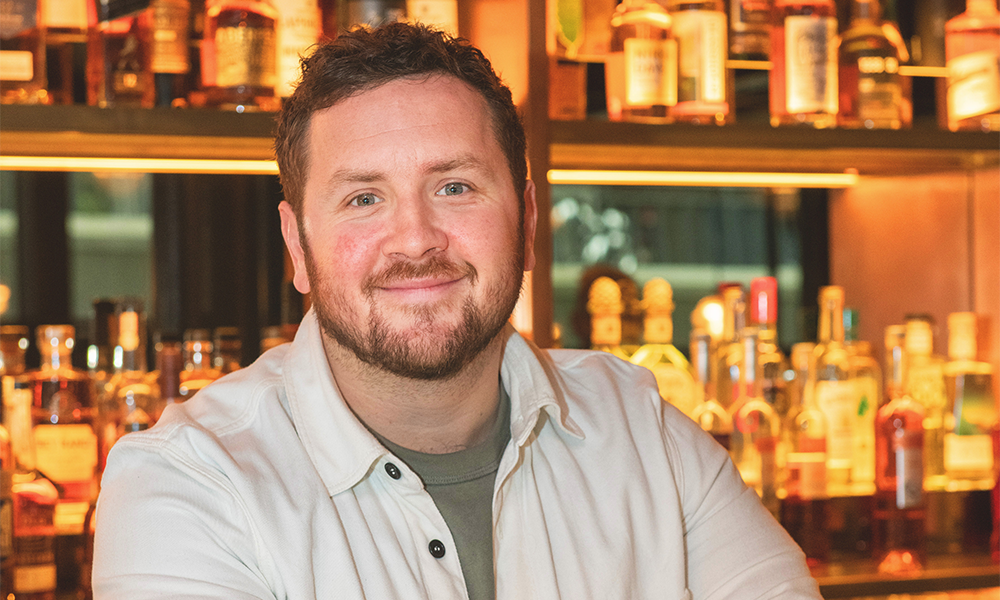 "If you want a whisky on the rocks, a pint, a cocktail, we're at your beck and call. The best place to sit will be at the bar where you can watch your drink being made. You'll get your own designated bartender and they'll be happy to talk you through the menu.
"What's at the forefront of our minds is ensuring we deliver drinks and food with great service.
"We hope that when people come down here we'll create regulars. The theatre of making drinks will still be there but we want to serve people quickly.
"Nobody comes to a place to stand at the bar for seven minutes. The prices we charge are the industry standard, but what sets Hawksmoor apart isn't how cheap or expensive we are, it's the people we employ – the atmosphere and the culture those staff create.
"Before I joined the team, I'd been coming to Hawksmoor for about 10 years and the thing I loved about it was that the bars felt independent while still being encased in the restaurant.
"The Lowback is a stand-alone brand and it's somewhere that enables us to say yes to people whether that's accommodating large bookings or two people who just want a quiet drink."
Read more: Gallio opens Mediterranean restaurant at Canary Wharf
Read e-editions of Wharf Life's print edition here
Subscribe to Wharf Life's weekly newsletter here