How Calvin Mlilo and Michael Stuart-Daley created a space for photographers, by photographers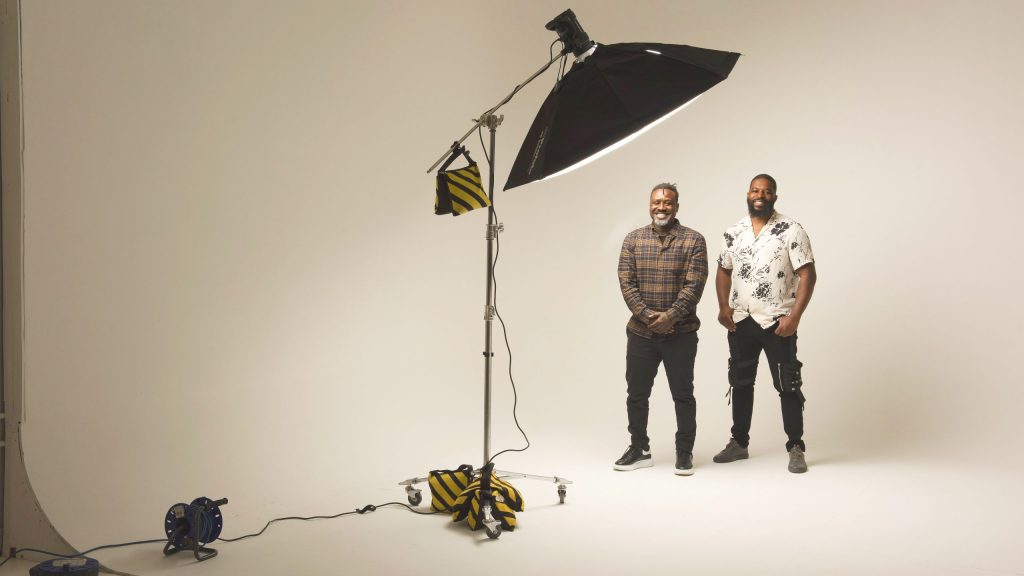 Both Calvin Mlilo and Michael Stuart-Daley want me to see Studio A. Our interview has come to an end just as their clients vacate the space. So the two photographers who founded Silverspace Studios together at The Silver Building in Royal Docks in 2018, can finally take me into the 400sq ft room where it all began.
Knowing that their studio hire business has since swelled to include a second nearly 700sq ft facility and office space just across the corridor, as well as an 800sq ft space in Elephant And Castle, I ask them how walking into the smallest room in their portfolio feels. A pause, then a quiet discussion about how to put their answer into words.
"I feel proud," said Calvin. "It was a challenge when we first came in. You'd look at it and ask: 'What the hell have we got ourselves into? Can we do this?'. Now, when you look at it, how this very room has trickled over into Studio B, Studio C and the office – it's growth and growth. It's our favourite room."
"This is the baby," added Michael. "You'd wake up with a smile on your face knowing you were going into work for yourself, for your business. "It was just us – we had to put our all into it and we have done that. Now this is us – full time.
"Pride is the key word. I remember the day we got the keys. It feels like it was yesterday. It's been a lovely journey so far."
"I love it when people book this space," said Calvin. "For us it's the beginning of everything.
"I love the potential of it. Your brain starts to work as soon as you step through the door."
This spare white box with natural light flooding through windows along one side – framed by the bare brutalist concrete of the building – is a physical embodiment of Silverspace's roots – the foundation of a project that has been 12 years in the making.
Both Calvin and Michael grew up in Newham, meeting while studying photography at the University Of East London.
"At that time, we had the university studio and we could use that quite frequently," said Calvin. "But after finishing university, you had to finance yourself.
"You'd get that bang in the face of needing £100 to book a studio – then there might be another £50 for equipment on top. It's silly – being charged for using clips, clamps or a stand. It doesn't help young creatives believe in the journey that they're going through. It's discouraging – spending £30-£40 on little things that you need for the shoot."
"How many times have we been to a studio and it's another £10 just to use a polyboard to bounce some light off?" said Michael. "You'd feel like you're being fleeced."
The solution was Silverspace – a place both photographers could use for their own projects, but also that others would be able to hire at an all-inclusive price with equipment and facilities folded into the basic price.
"That frustration, that hardship is where the business came from," said Calvin. "We wanted to make a space for us to create in and then realised that there were a lot of people going through the same hardships we were – young people trying to get into the creative industries. We started small – turning an office space into Studio A.
"It had high ceilings – which work for photography – big windows, natural light, which you can work with, as well as using lighting. We turned it into a space so people could create portraits or shoot fashion.
"Then, when we outgrew that, it was about asking: 'Can we go bigger?'. That's how we've expanded – organically."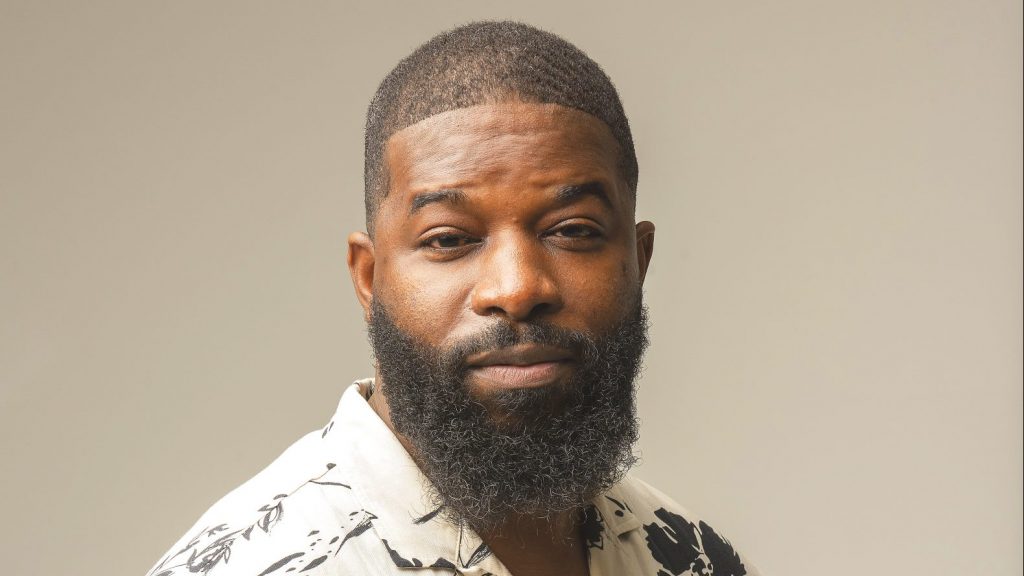 Michael and Calvin were among the first tenants to take up residence at The Silver Building – a former building transformed for temporary commercial use by Projekt.
For the pair, who both still live in Newham, their business is also a way of encouraging the next generation.
"Providing affordable space that doesn't break the bank, where you can come in and get things done, is essentially giving back for us," said Michael.
"Through our years of studying at UEL, going through the stages of our careers, there have been a lot of opportunities where we've been given chances.
"Silverspace was, predominantly a space in the beginning for us to create. Once we realised other people needed it, we opened it up.
"Demand has gone through the roof. Getting the keys, on April Fool's Day 2018 was the beginning of the journey. Over that three years it's been an amazing experience – seeing the business grow, seeing how we've grown.
"Being a freelance photographer is completely different from running a business.
"We'd had experience as studio managers elsewhere, so we knew how to do one or two things, but now we deal with every aspect of the business.
"If I could go back, I'd tell myself to 'just keep doing what you're doing'. That's what has got us here. As photographers we were fortunate to be able to invest in ourselves – to buy equipment and get the things we needed to apply ourselves properly in the trade.
"For example, the Profoto lights we have now are the same ones we had when we started."
Calvin added: "It's important not to doubt yourself too much, to run your own race. On a personal level I was guilty of that – looking at people who'd been running studios for a long time and trying to put myself on that level.
"You just have to put the work in, apply yourself, do the hours and you'll get the results. It's also important not to over-think things. If you worry things are expensive you'll never buy them – you just have to do it and trust that business investments will recoup the outlay.
"Working as photographers was our market research for the studios – asking ourselves: 'What would we want?'.
"So we created a space for us, by us and, at the same time realised a lot of other young people could benefit from that.
"People are often surprised when everything's included. That's the reaction we get quite a lot – it's a specific service we provide and people come back for that.
"We help out as well and I don't know another studio that does that. Why not? We're in the office anyway."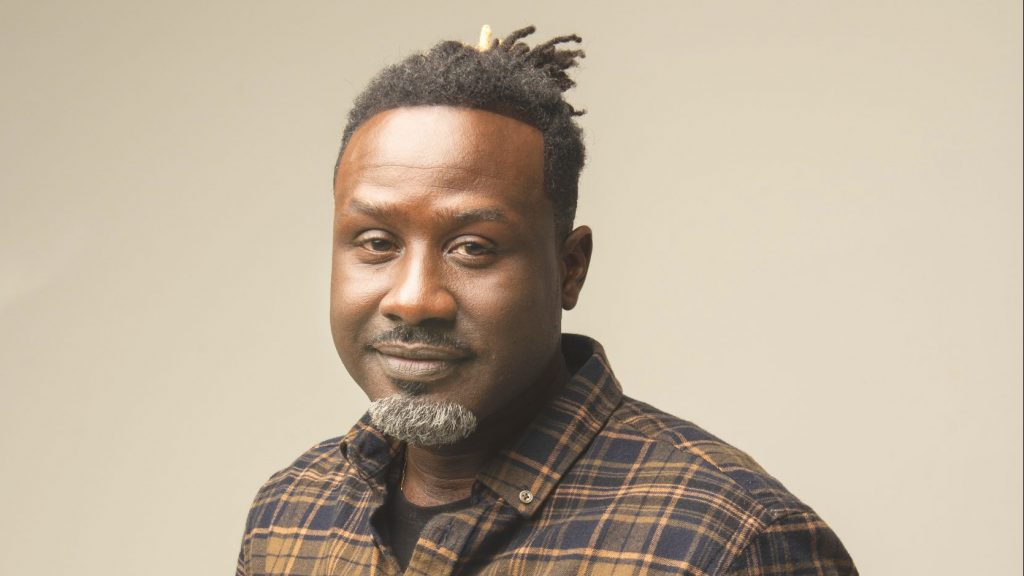 Michael said: "If a group of us are in and someone needs advice, they're tapping into a good 35 years of collective photographic experience. If someone shows us a reference picture, we can set the light up for them. People come back for that service."
Calvin added: "If you have someone who's starting out, that makes such a difference."
Completely committed to their craft, the pair admit to spending 70-80% of the time they should have been studying in class at UEL, experimenting in its studio, and are keen that more people should get behind the lens and do the same.
Michael, who has also tutored students at the university, said: "We were taught there were no mistakes in photography – if you made a mistake, then own it.
"So, if there are newbies coming into the studio, we're there to give them a hand, to help calm their nerves so they can get the results they want whether that's as a hobbyist or as someone embarking on a creative career.
"It is expensive equipment that we supply, but it's there to do a job and, so long as it's set up properly and safely, you don't have to worry about it."
See more of Calvin's work here and Michael's work here
Read e-editions of Wharf Life's print edition here
Subscribe to our regular newsletter here