Event promises to blend German traditions with British atmosphere in an all-weather venue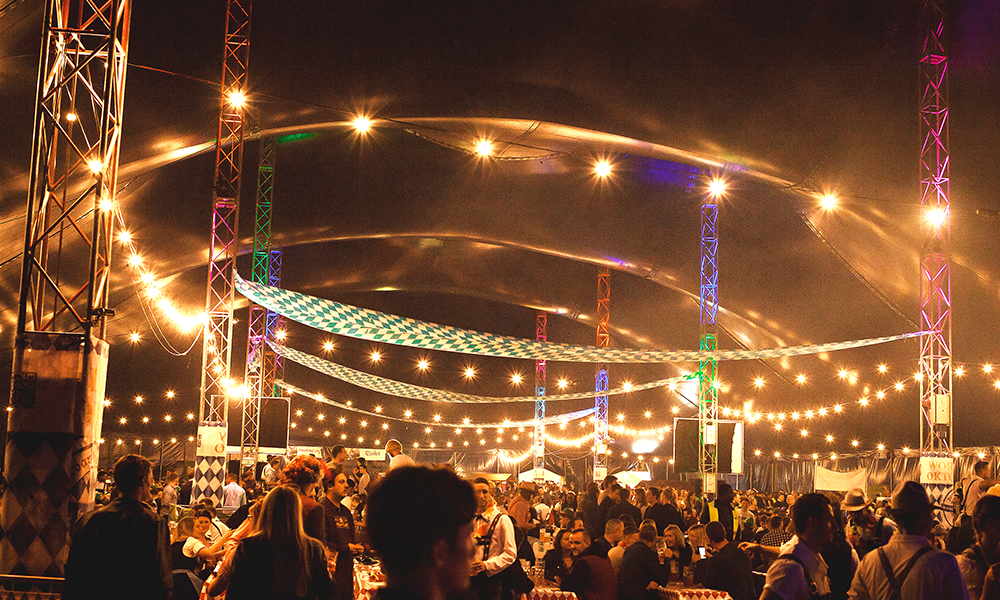 Subscribe to Wharf Life's weekly newsletter here
Event venue Dock X is set to reverberate with the sounds of a party that started more than 200 years ago. The Canada Water warehouse space will host London Oktoberfest for three weekends this autumn. 
The tradition has its origins in a wedding party held in 1810 for the crown prince of Bavaria (who later became King Ludwig I), which lasted five days culminating in a horse race. Having got a taste for celebration, the following year an agricultural fair was tagged on with food and drink stalls for visitors.
By the 20th century these had become vast beer halls with each local brewery hosting up to 6,000 people a day over the last two weeks in September.
Its something former banker Carsten Raun knows all about. It's a tradition he's successfully been bringing to London since 2011.
"It's the 10th anniversary since we first brought the authentic Oktoberfest to London, which is a celebration in itself," he said.
"First of all, we'll have the original beer and sausage from Germany, just as we always have, despite Brexit. The mood in the hall is always fantastic with live oompah music.
"The Brits and Germans share a love of beer, it's a common theme between the two countries – we brought it to London and found people really love it. The German traditions and the British attitude fit together perfectly.
"This time we have some different ideas too. Dock X is a new venue for us and it means the weather won't affect the event.
"In many ways it's like the tents in Munich which are really permanent structures laid out like beer halls.
"There is no Oktoberfest there this year because they've decided it's not the right time to hold an event that sees six million people come from all around the world.
"We can do this in London because it is a local event with a capacity of 1,500 people and we'll be following all of the government rules with hand sanitising available throughout the venue."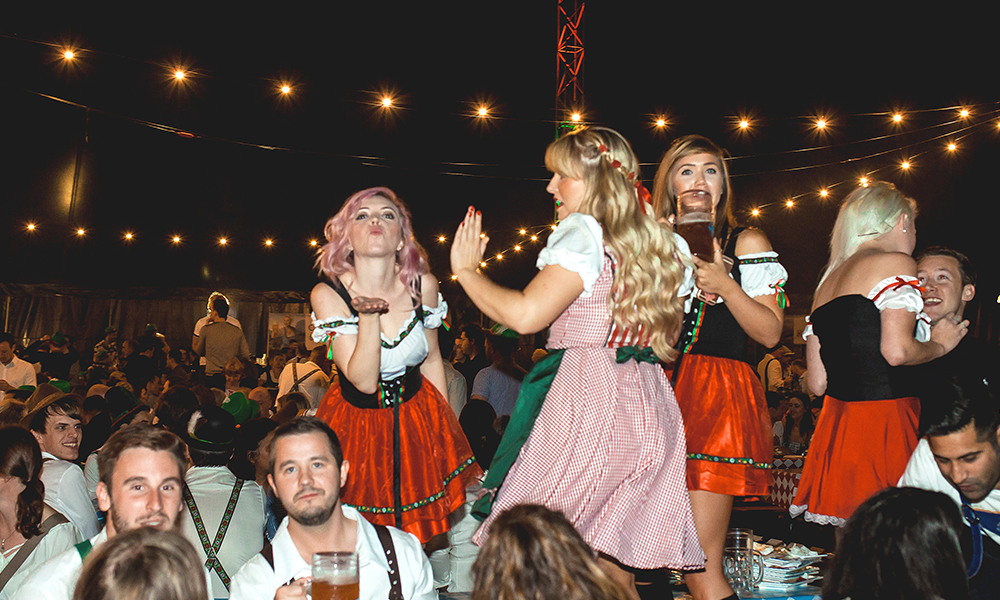 For those quick off the mark, tickets are still available for the October 1-2 sessions at the Canada Water venue before the event returns to Rotherhithe from November 4-6 and 11-13.
For those prepared to travel to west London, there will be a chance to sup from a stein under canvas when London Oktoberfest pitches its traditional tent for Halloween from October 28-31.
Those visiting the pop-up in Ealing's Walpole Park are invited to dress up for a spooky session, with families also welcome on the Sunday.
Carsten said: "In addition to Halloween, we will also be hosting Pink Oktoberfest when we're back in Canada Water on November 5.
"This started some years ago and now we're hosting it for the LGBTQIA+ community to show there is some Oktoberfest for everybody – it will be very welcoming.
"While it is a new world since Brexit and the pandemic and it hasn't been so easy to organise, we have found a way to bring the beer, the food and all our stuff to London.
"It's something we want to keep doing. For all of our events, I hope people come and experience the same great atmosphere that we always had before Covid. It's time to raise those steins again.
"It's so exciting to be coming back to London again and it will be a really wonderful feeling to see people enjoying themselves.
"We hope that the events we are hosting will act as a second freedom day so that people can have a chance to celebrate."
Prices for Oktoberfest start at £5 for general entry, with a multitude of options available including VIP and corporate packages. Dock X is located within easy walking distance of Canada Water station.
Read e-editions of Wharf Life's print edition here
Subscribe to Wharf Life's weekly newsletter here