Royal Victoria Dock-based facility provides studio and growth space for small, expanding companies
For drivers cruising down into the southern slice of Royal Docks via the long, graceful curve of the Silvertown Way flyover it would be entirely possible to miss something extraordinary taking place beneath the smooth asphalt caressed by the rubber of their tyres.
But, turn right at the bottom onto the switchback of North Woolwich Road, and the hive of activity beneath the arc of the carriageways becomes increasingly apparent, a crescendo as the height of the units rises, culminating in a main entrance.
This is Expressway, a comprehensive revitalisation of the old Waterfront Studios Business Centre. General Projects, the company that bought the space in 2018, hasn't so much updated the existing real estate as reinvented it, punching a fresh entrance through the wall to Royal Victoria Dock and installing a coffee shop serving Perky Blenders' products to open it up to the public and fuel occupants of its studios and industrial units.
Outside, dark grey paint has refreshed the structure, while indoors, whites, greens and stencilled lettering alongside a profusion of plywood and real plants lend its communal spaces and corridors a light, airy feel. There's no plastic foliage nonsense here, just a friendly welcoming atmosphere replete with community notice board and plenty of puns around the word 'way'.
It's a visual expression of the light-touch authenticity that's at the core of General Projects' scheme.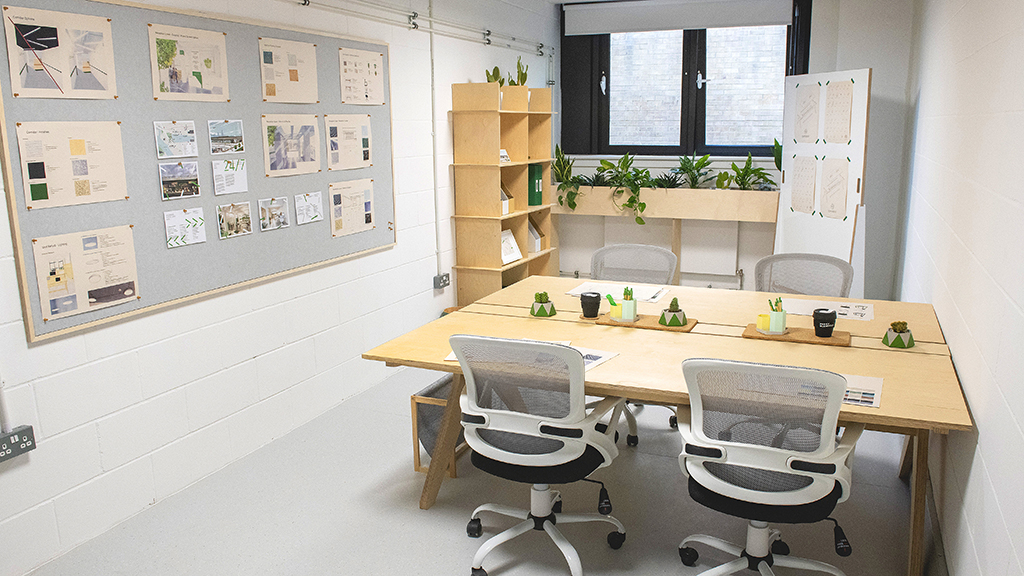 Expressway principal Jacob Sandelson said: "When the company was founded, the serviced office market was popping up all over central London, but what became apparent to us was that when you got further out, to areas such as Acton in the west, Croydon in the south, Haringey in the north and Royal Docks in the east, there wasn't that same provision of space.
"There were lots of blue carpet, white light offices but not much in the way of amenities or service for what we call steady growth innovators – hard working small businesses such as craft brewers, accountants, recruitment consultants and fashion designers.
"These aren't the kinds of companies that are looking to raise £50million from venture capitalists. They're looking to hire a couple of people who they trust, who will feel ownership of that business and will like going to work. Hyper-talented one-man-bands growing to five person firms.
"So when we were looking for locations as a company, we were hunting an incumbent sense of community.
"I'm not the figurehead of Expressway – it's made up of the people who have worked here the longest. As a company, we're just here to provide nice space for people and exactly the things that they want and not more than that because we know value is the most important part of our product."
In addition to private office studios, typically 350sq ft, the facility boasts communal showers, cycle spaces, meeting rooms and a co-working space as well as industrial units of between 1,000sq ft and 7,000sq ft.
"We think this is London's first truly serviced industrial space," said Jacob. "We can provide spaces fully furnished or fitted at a basic level with services connected and wireless and wired internet connections included. It's really up to the business. It's also about supporting local people – around 50% of the people who work here live within 15 minutes' walk."
Key to Expressway's offer is the importance it places on developing its community of businesses, whether that's assisting firms in navigating through the choppy economic waters of Covid-19 or helping support the next generation of entrepreneurs.
"I'm incredibly proud of how we acted through the pandemic," said Jacob. "It was a time when there was fear in every email.
"As soon as it was clear Covid-19 was becoming a problem we set up the Expressway Genius Bar for our tenants, staffed full-time by a colleague of mine.
"His job was to understand and be the guy to go to on everything from VAT deferment to furlough, the Coronavirus Interruption Business Loan Scheme, grant funding and the bounce back loans.
"The aim was to communicate with all of our tenants and stand between them and the complexity of accessing assistance and money.
"We helped more than 60 businesses get more than £600,000 of grant funding and that really helped. We're currently at 92% occupancy and I hope people here would talk about us favourably as an owner-operator."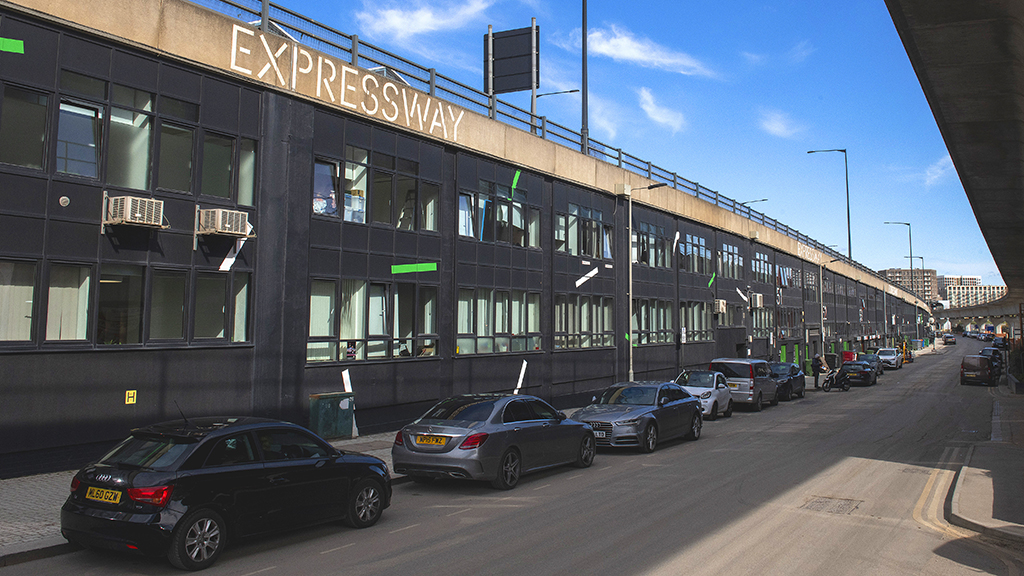 General Projects is also working to create a circular model where Expressway, in partnership with the council-run Newham Workplace and the Royal Docks Team, hosts the Youth Incubator programme.
"Fostering small and local businesses is at the core of everything we do," said Jacob. "We have a number of initiatives but this programme in particular offers 17 people aged 18-30 free membership of Expressway. Newham has very high levels of youth unemployment but, when you have that, you can also have very high levels of entrepreneurship.
"Our incubees get skills seminars, development support, social media marketing advice, guidance on accounting for small businesses and on how to raise funds.
"They also get free, relevant mentoring – we're not experts in any of those areas but we have an on-site network of 162 small and medium-size businesses that have all been down those roads, have trodden those paths and completely understand and empathise with the challenges.
"Expressway acts as a social brokerage to match businesses with young people on the programme and we welcomed our second cohort at the end of March.
"What I would really like to see is someone go round the full circle, coming to the incubator, growing from a single person business and taking space from us and then in turn becoming a mentor.
"I want as large a number as possible of our existing tenants to remain with us and for Expressway to be a place that feels lived in as well as worked in, for it to continue to be a space where genuine experiences happen."
Read e-editions of Wharf Life's print edition here
Subscribe to our regular newsletter here